KUMBA BREAD RECIPE
Published Mar 28, 2016
Updated Apr 26, 2017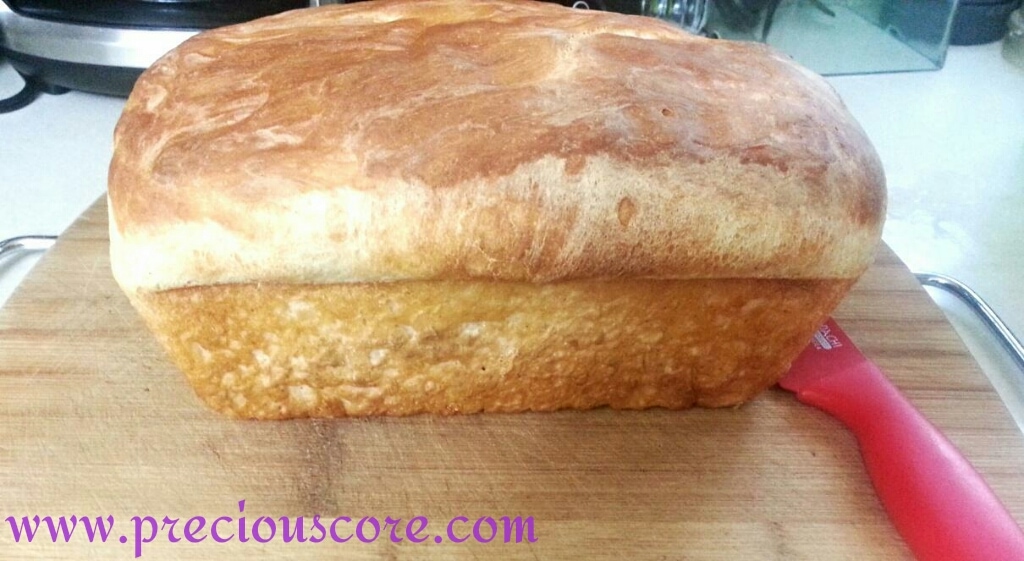 I grew up eating this delicious sandwich bread that is popularly called "
Kumba Bread
" in
Cameroon
. That's because most of the bakeries that first made these loaves were located in Kumba, a fiesty town in the South West region of
Cameroon
. The Nigerian equivalent of this loaf would be
Agege Bread.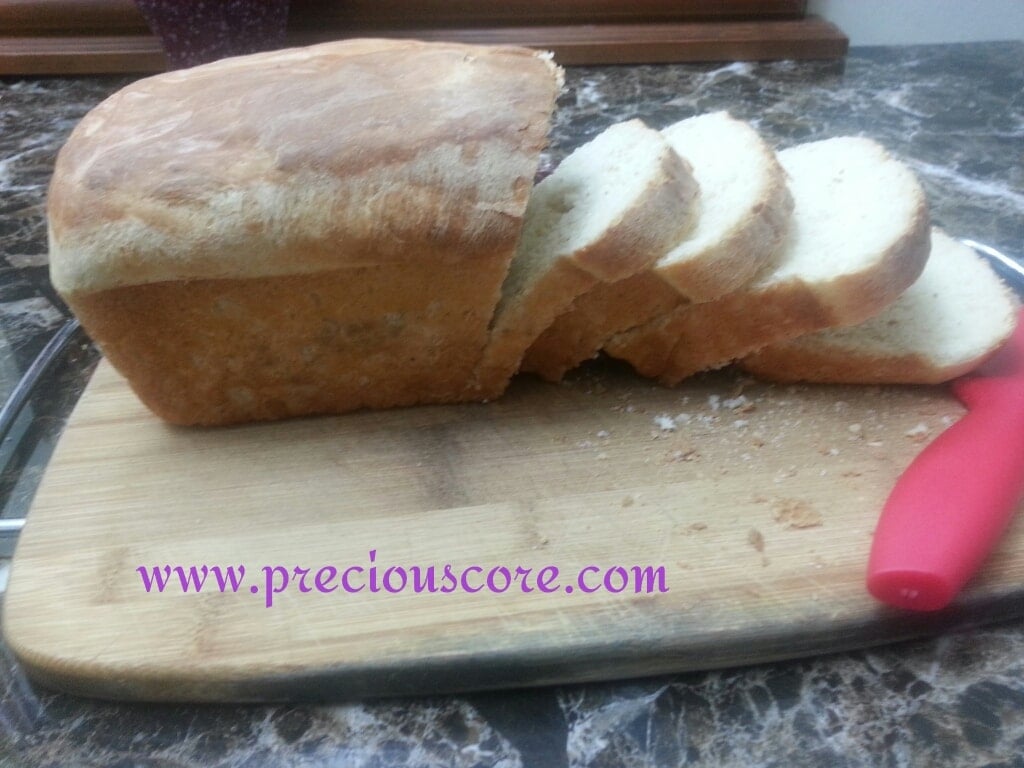 Sweet memories of having this bread with Ovaltine beverage fill my heart. If we were expecting a guest from another town, we would want them to show up with some Kumba Bread. I remember how my mouthed younger brother embarrassed a visitor because he showed up all the way from Mamfe to Yaounde to see us with no bread. Hah!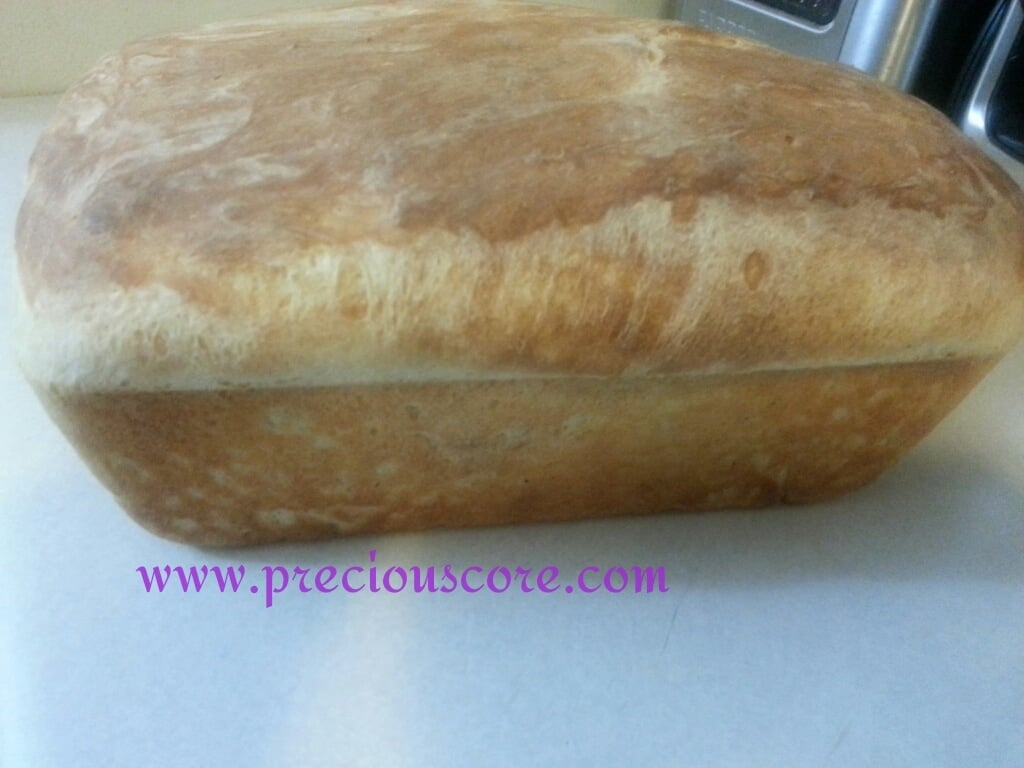 This is how I make Kumba Bread at home.
KUMBA BREAD RECIPE
Prep: 20 mins
Inactive time: 2 hours
Cook: 20 mins
Yield: 1 loaf
Utensil needed
Loaf baking pan
Ingredients
Flour (All-Purpose or Bread Flour)- 3 cups
Yeast- 2 and 1/4 teaspoons or 1 small sachet
Warm water- 1 cup
Sugar- 2 tablespoons
Salt: 1 teaspoon
Nutmeg: half teaspoon
Dry whole milk: half cup
Vegetable oil: 2 tablespoons
Here is the fun part:
Put warm water in a bowl and add yeast to it in order to activate it.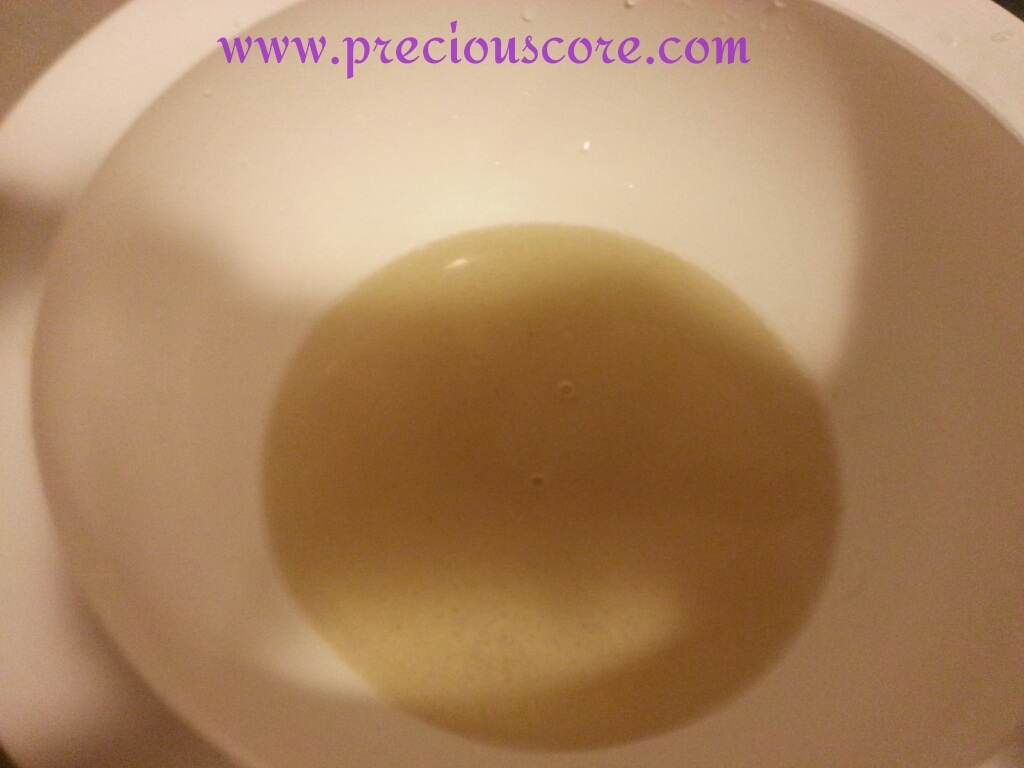 Throw in your flour, salt, sugar, nutmeg and milk.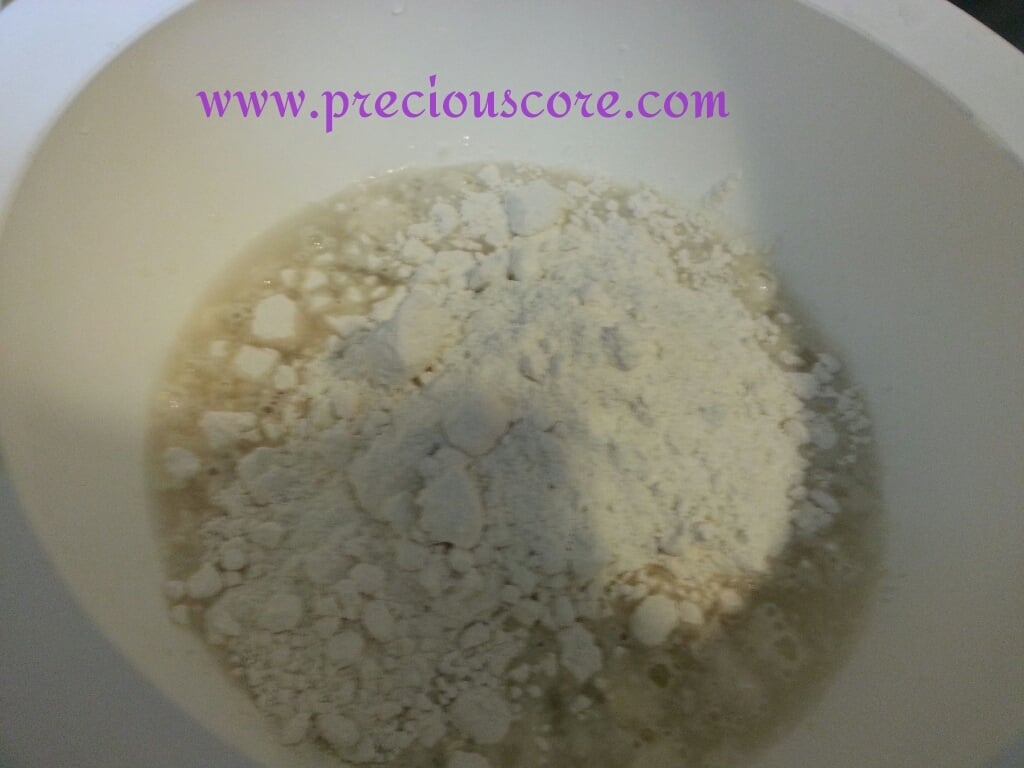 Mix until you form a dough that's not too hard. It should be soft and really stretchy. A hard dough will result in a hard loaf.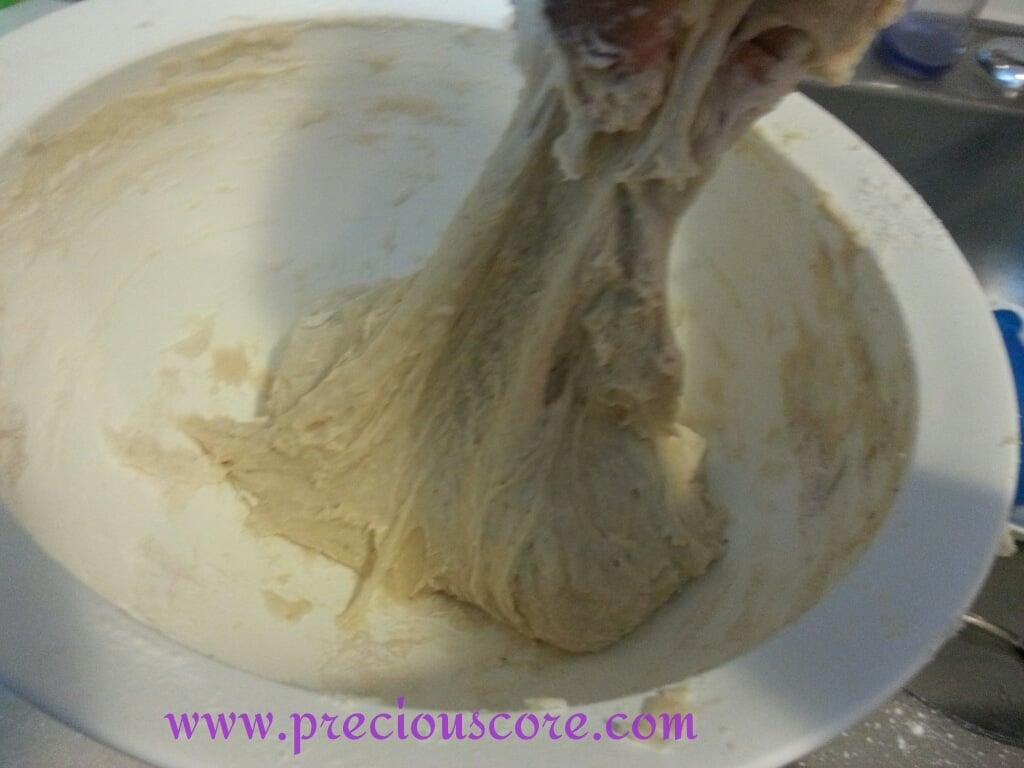 Put the dough on a floured surface.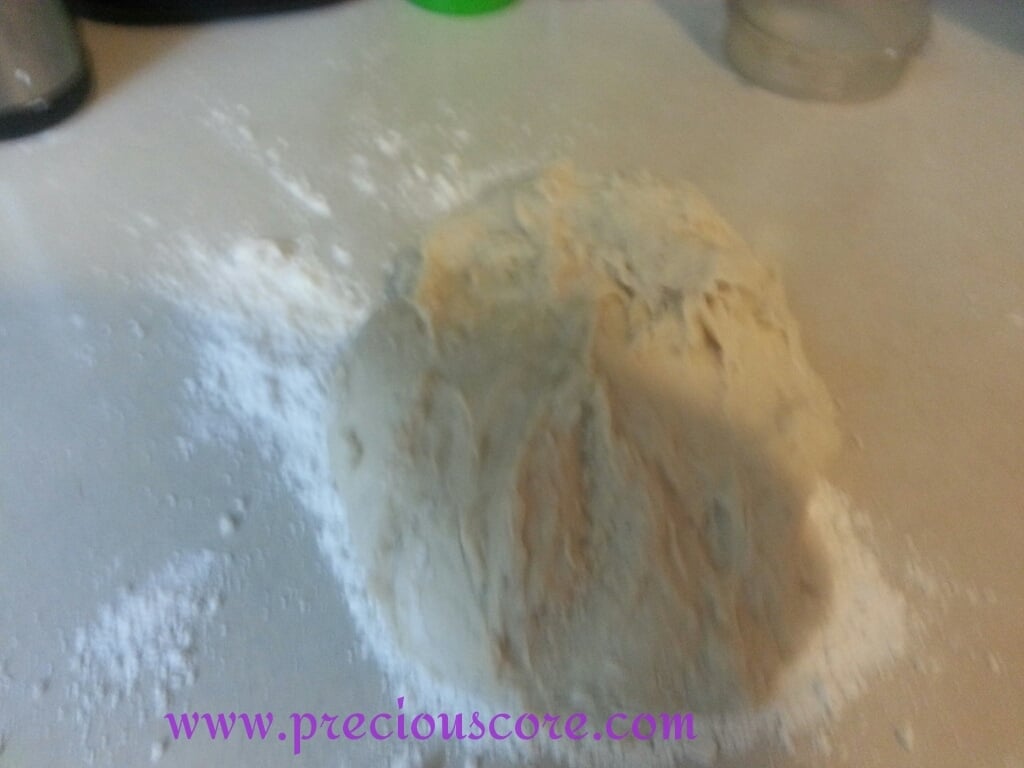 Knead it for 5-10 minutes. You can knead for up to twenty minutes if you have more time. Time is not always my friend so I just knead for a few minutes. The kneading will improve texture and make your dough smoother.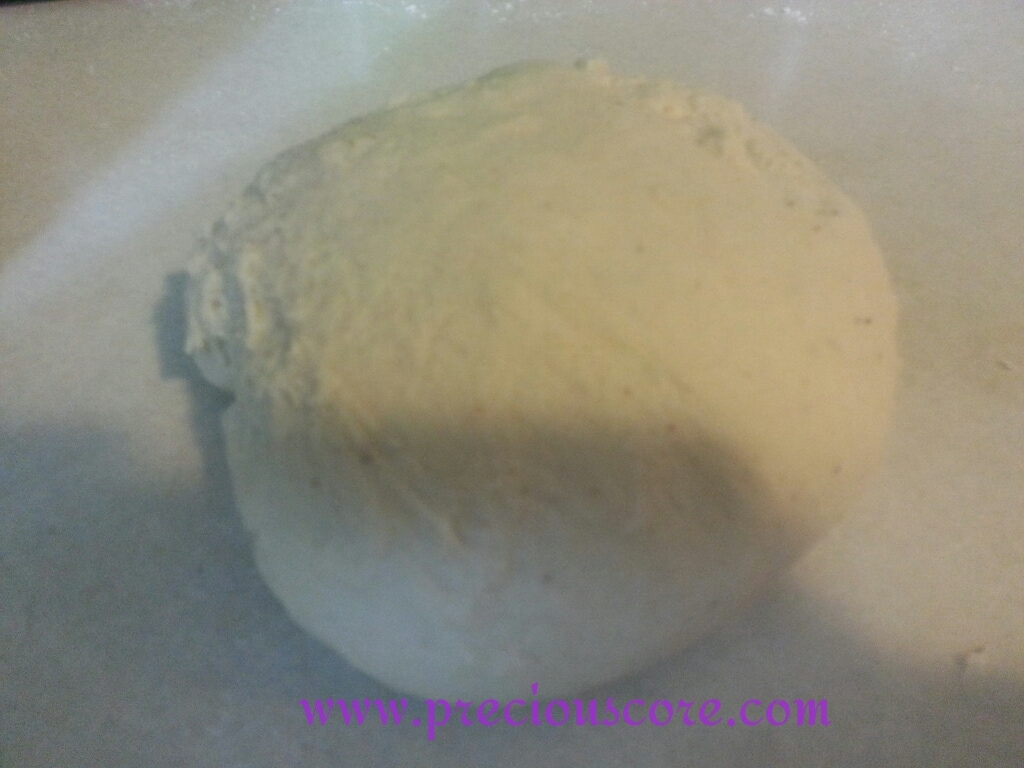 Put your vegetable oil in a bowl.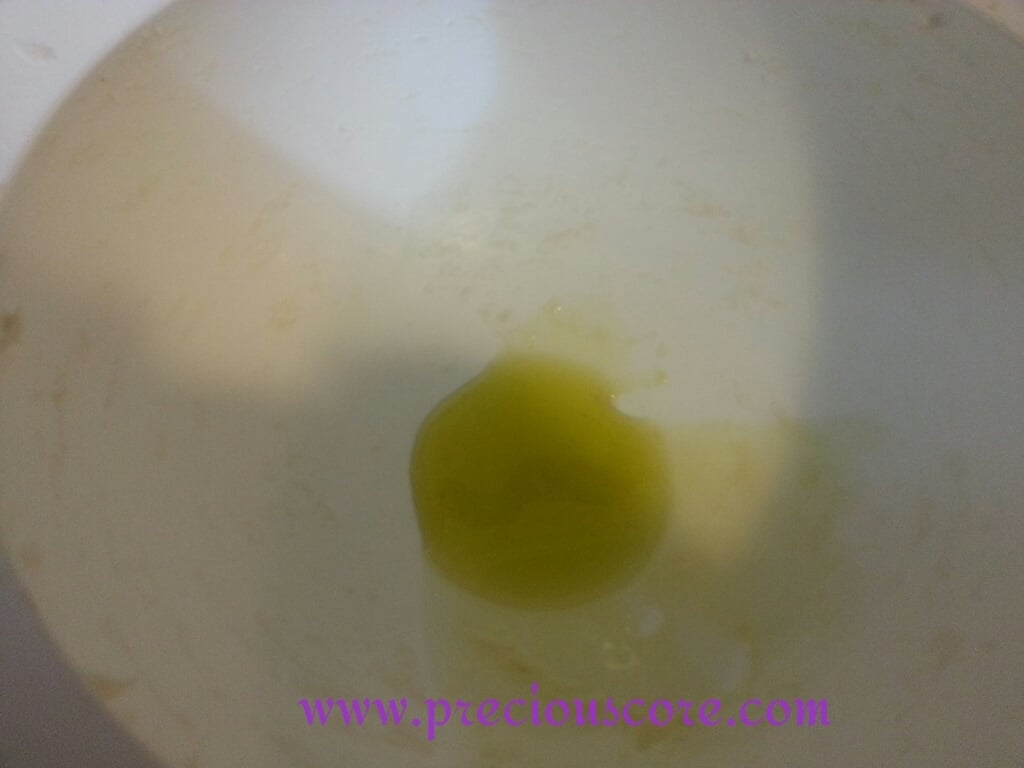 Spread the oil round the bowl.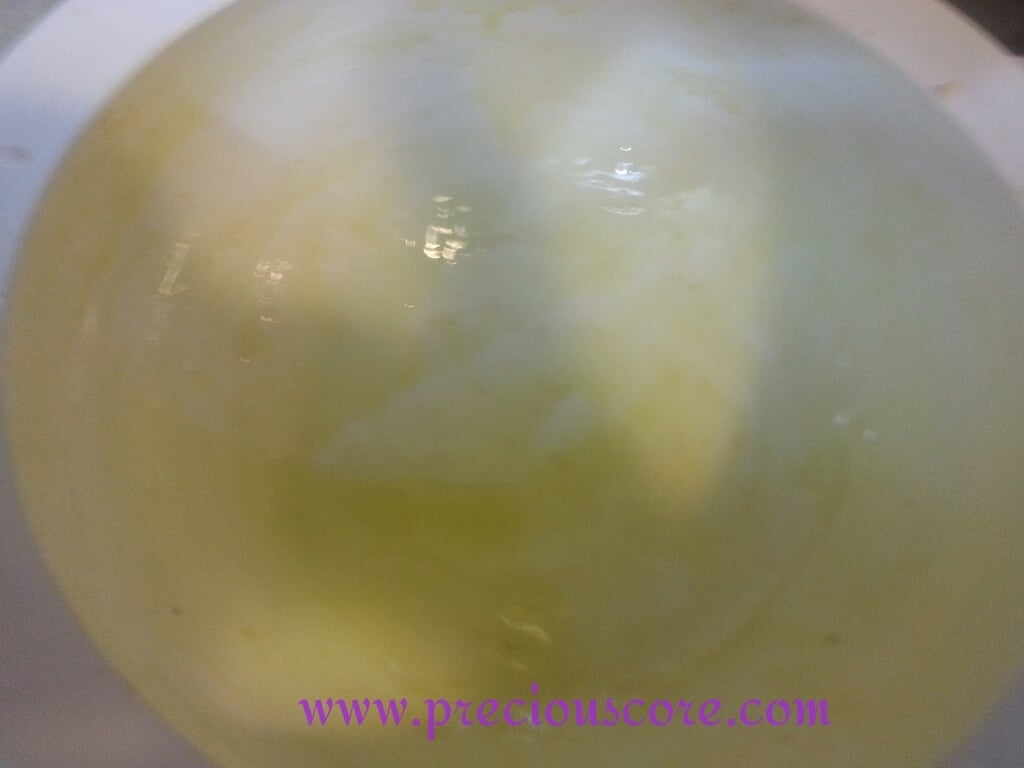 Put in your dough and let the oil rub all over it. This prevents it from sticking to the bowl while rising.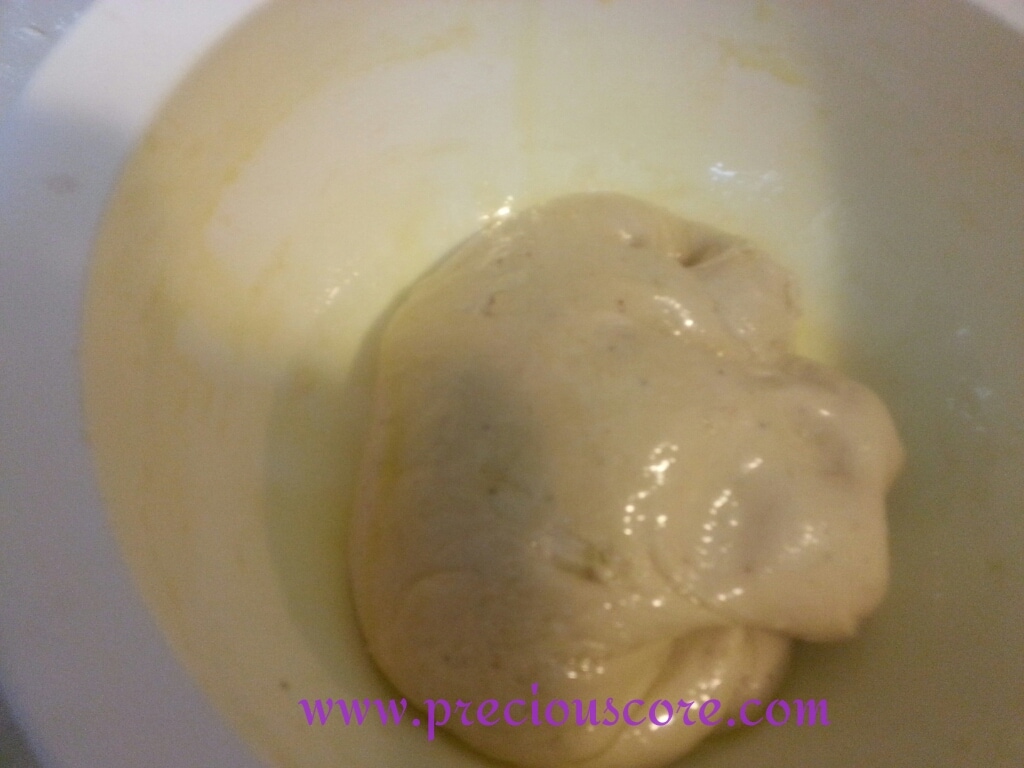 Cover with a plastic wrap.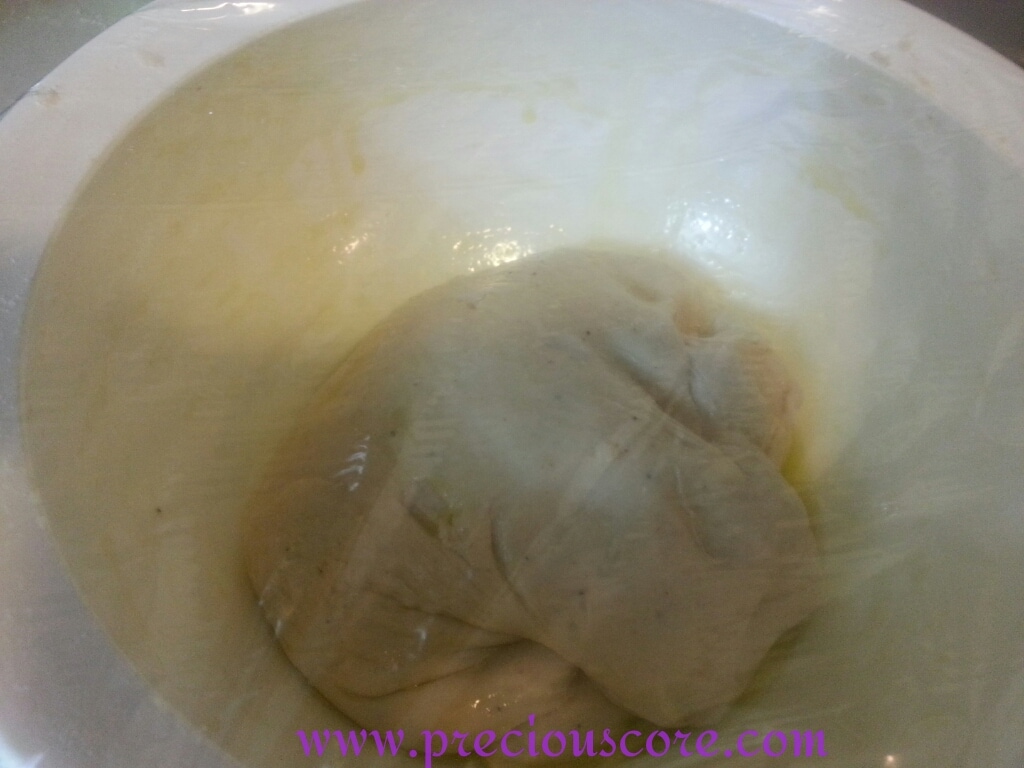 Cover with a kitchen towel.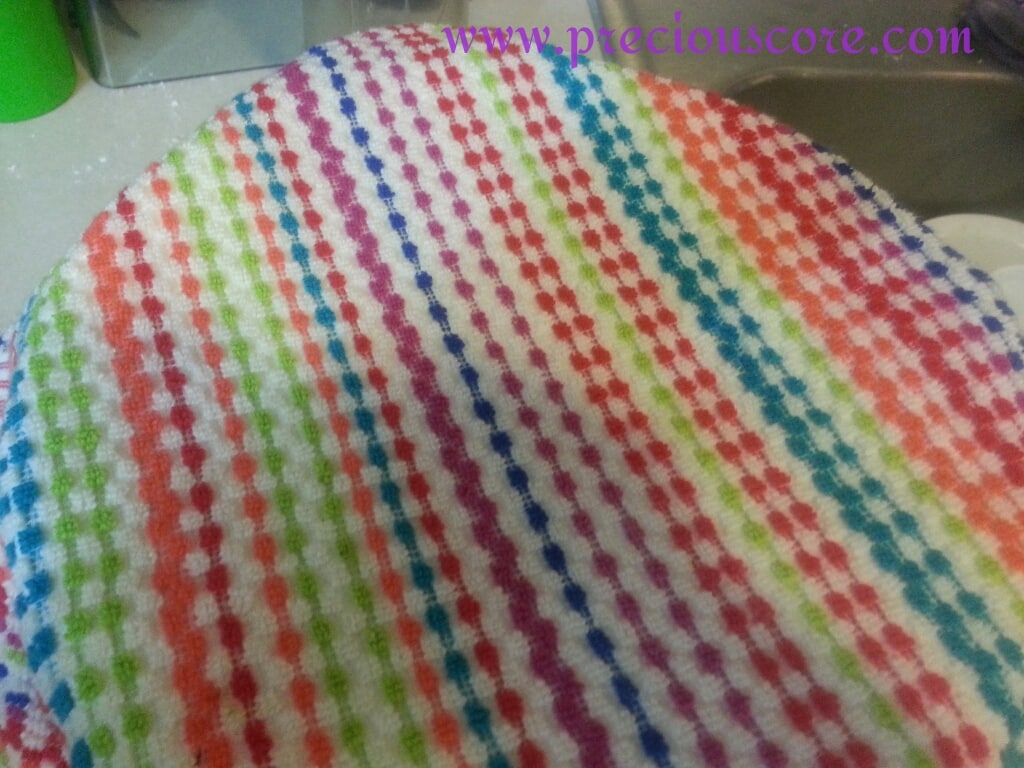 Keep in a warm place to rise for about one to one and a half hours. I usually put my oven on for about a minute then turn it off and let the dough rise inside. After it must have more than doubled in size. Open it up. Yes, yes, yes! Good things are happening!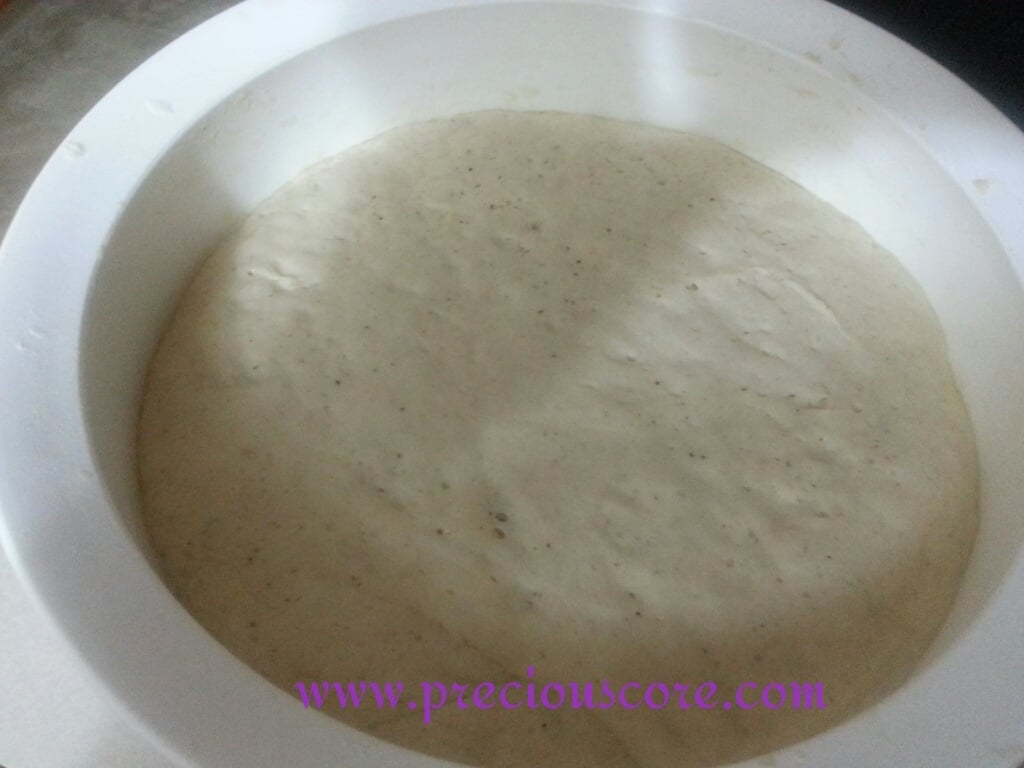 Punch it down to deflate and form into a rectangle to fit your loaf pan. Grease your loaf pan and place bread inside.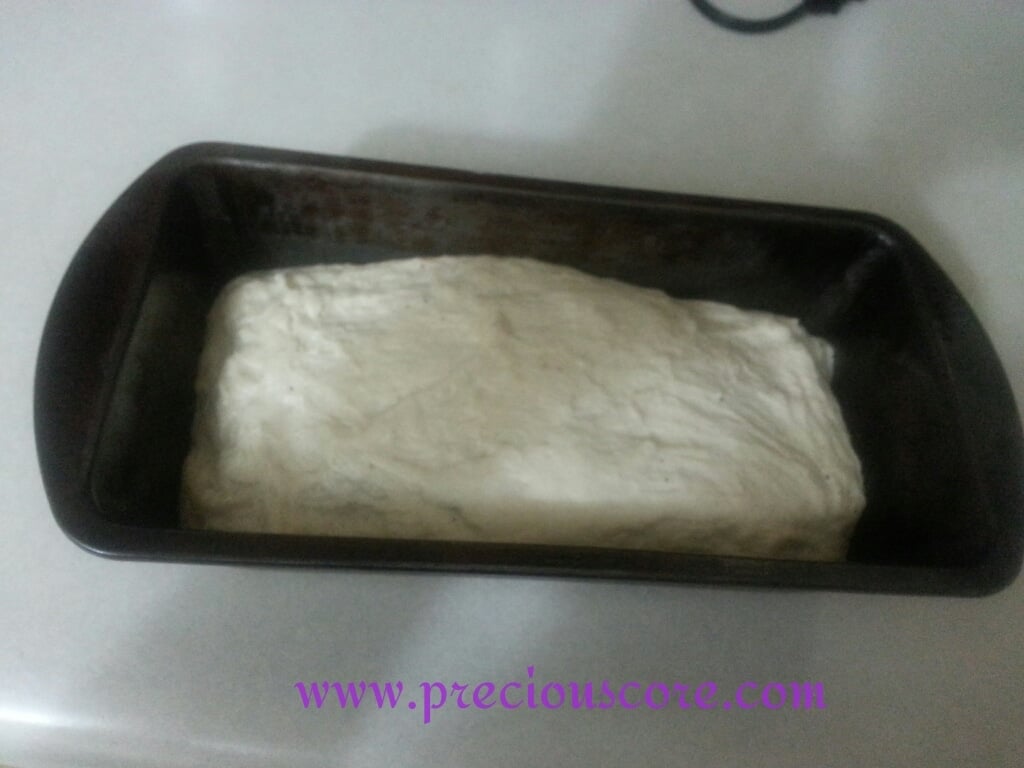 Let it rise in a warm place again for about 30 minutes.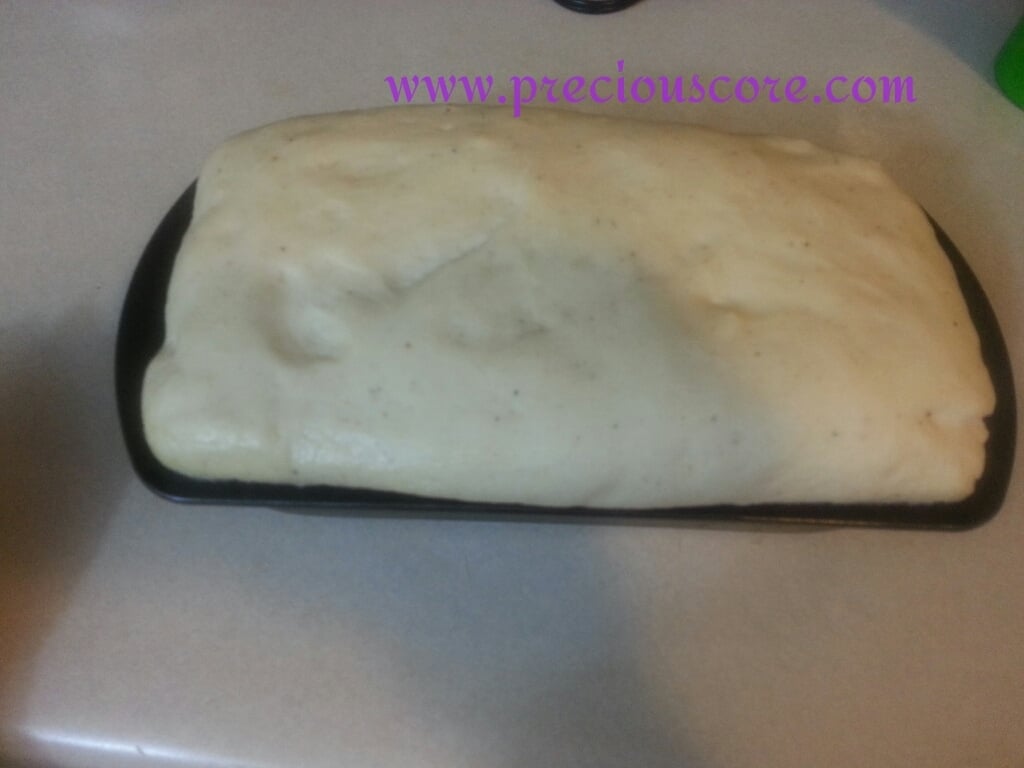 Bake in a preheated oven at 350 Degrees Fahrenheit for about 15-20 minutes or until bread gets a pale brown colour.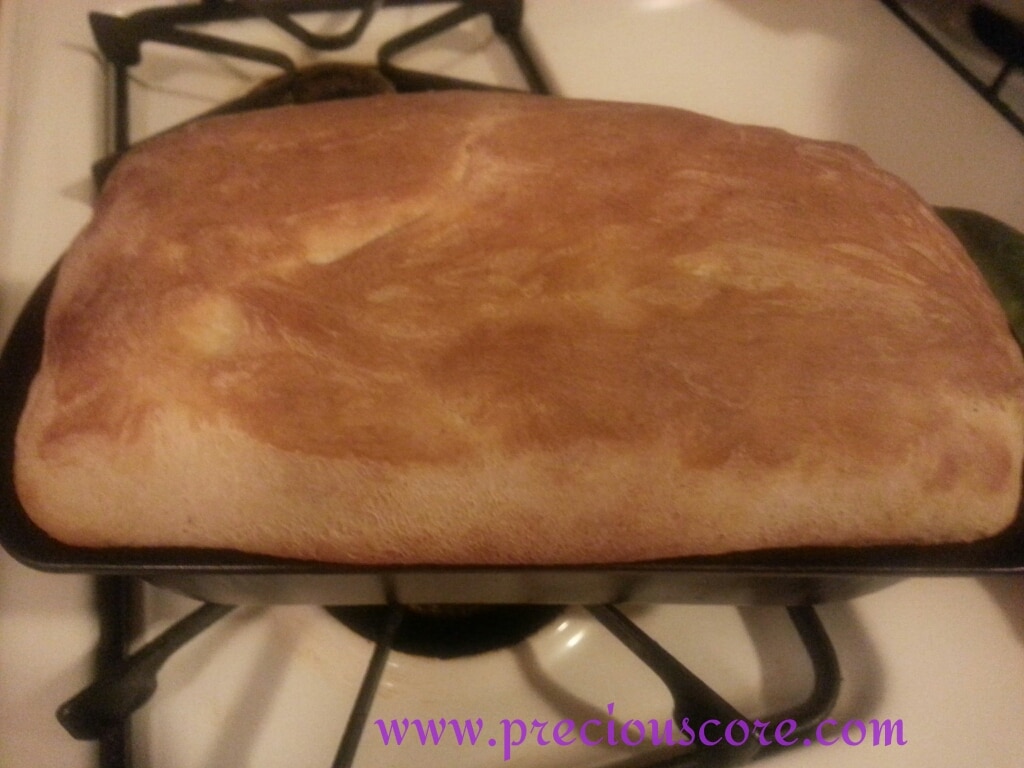 Notes

If you would like your bread to have a glossy/shiny look, beat and egg and brush the top of the dough just before baking.
CHECK OUT MY OTHER BREAD RECIPES:
Love,