PEPPERED CHICKEN GIZZARDS RECIPE
Published Feb 26, 2016
Updated Apr 27, 2017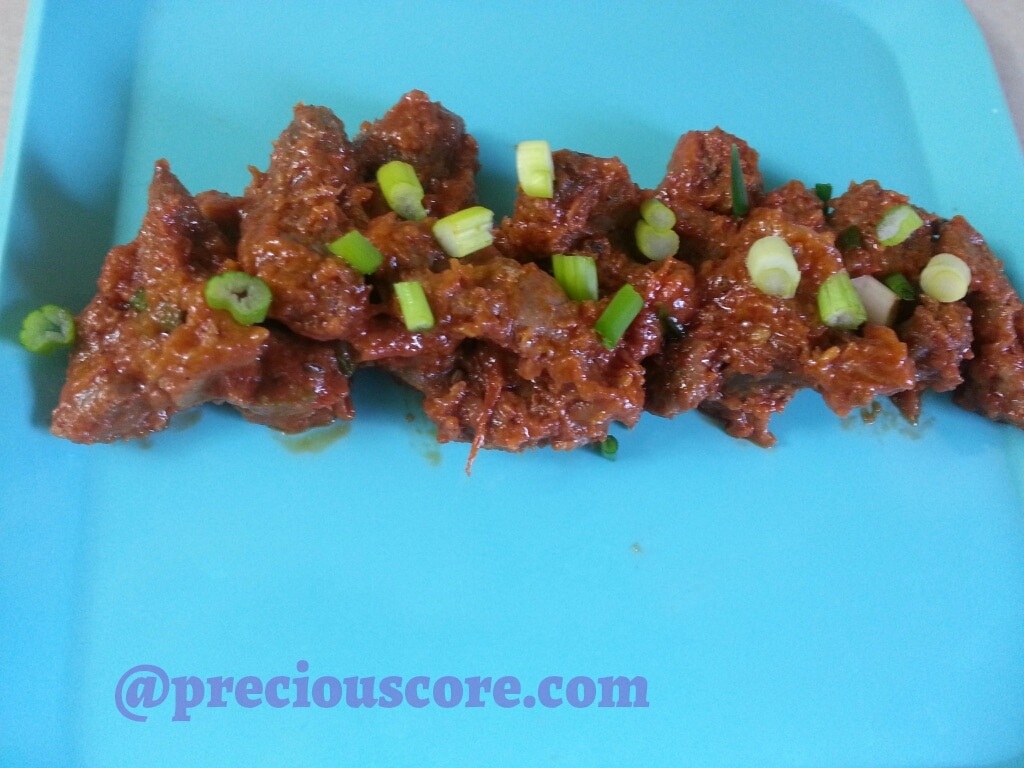 In past years we were told that only
African men
are allowed to eat the gizzard from chicken. When a fowl was killed in our house, the gizzard was reserved for my Dad who will masticate it, well adjusted in his position as "Head of the Home". I don't know if they still do that at my home, though. I'll need to put a call across to Mommy to find out.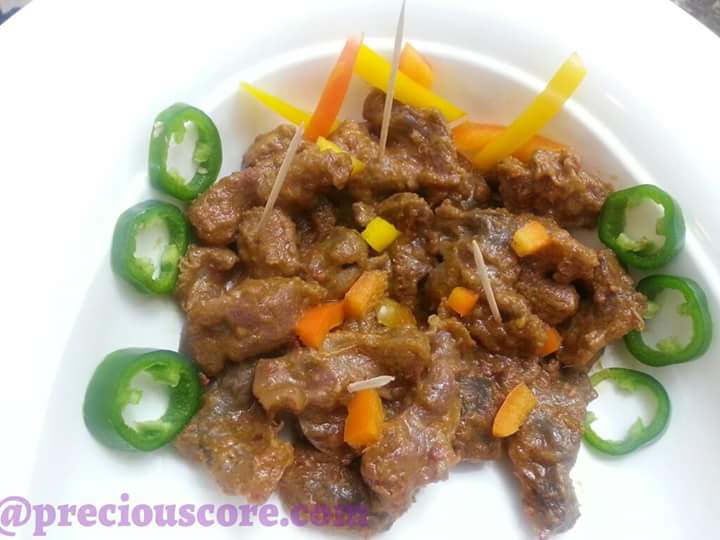 Mr N loves this to Mount Fako and back. And no, it's not because of the the
African men syndrome
I mentioned above. It is simply because they are ah-mazingly delicious. I love having some at home so I can sneak into the kitchen and pick some with a toothpick. In this time and age, you don't need to kill a hen before you get gizzards. You can purchase them from stores where frozen chicken/fish is sold.
I wish I could bring back all those years in which I stirred the pot of chicken and dodged the gizzard.
Na so ah be di miss?
These gizzards have a similarity to
snails
in my mouth. So when I miss
snails aka nyamangoro
so much, I go for gizzards. I usually serve them on their own as an appetizer or as a side to a main dish.
Let's make some flavorful gizzards!
Peppered Chicken Gizzards Recipe
Prep time: 10 mins
Cook time: 20 mins
Total time: 30 mins
Meal type: Appetizer
Serves: 2
Ingredients needed
1 pound of chicken gizzards (about half kg)
1 large tomato
1 tablespoon tomato paste
2 small seasoning cubes (maggi- you could also use chicken stock cubes)
5 garlic cloves
Half an inch of ginger
1 habanero pepper
A quarter teaspoon white pepper
1 stem green onions
1 medium sized onion
2 tablespoons vegetable oil
Bell peppers for garnishing (optional)
Salt to taste
Wash your gizzards and put in a sauce pan. Put in water just about the same level as the gizzards.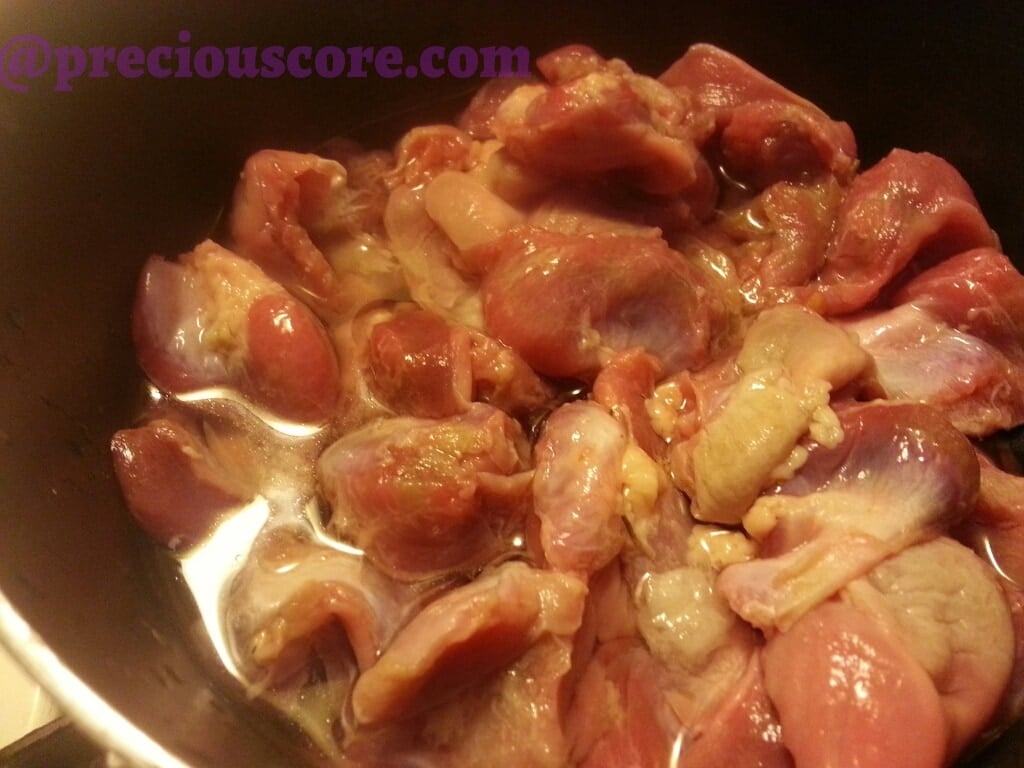 Chop tomatoes, habanero pepper (I prefer chopping to blending) and part onions, add to the pan and bring to a boil. My pan was too full and inappropriate but the thought of washing another another pan won't let me change it. I have problems!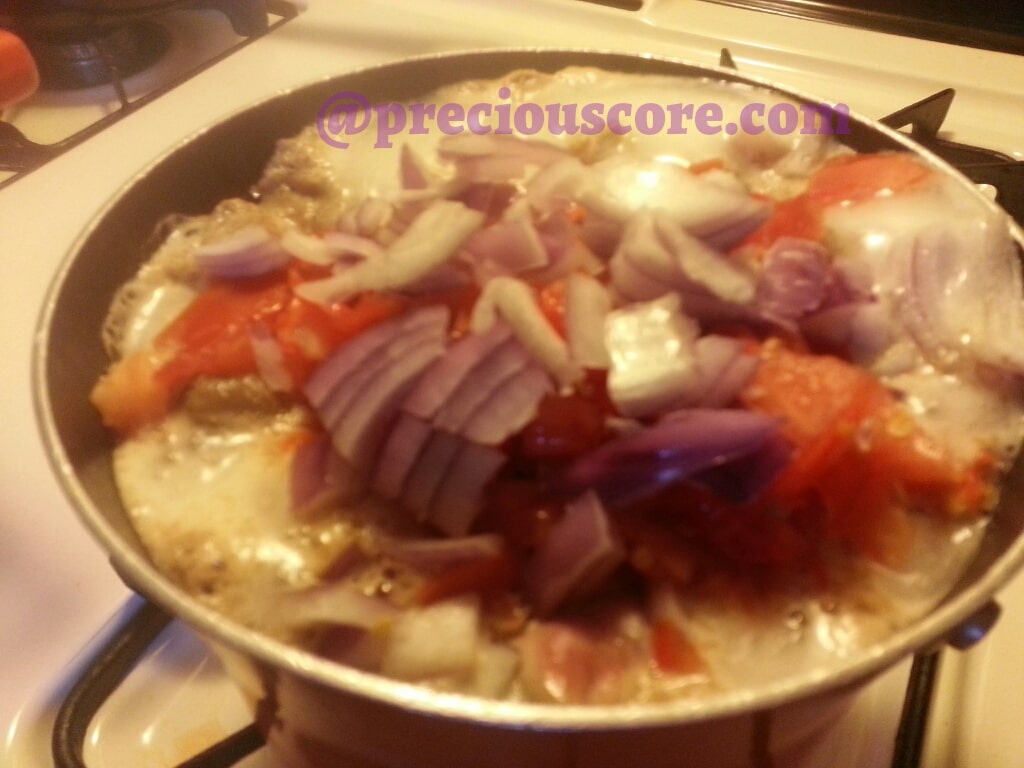 Blend garlic, ginger together with remaining onions. Add to the pan with your tomato paste and maggi (or chicken stock cubes).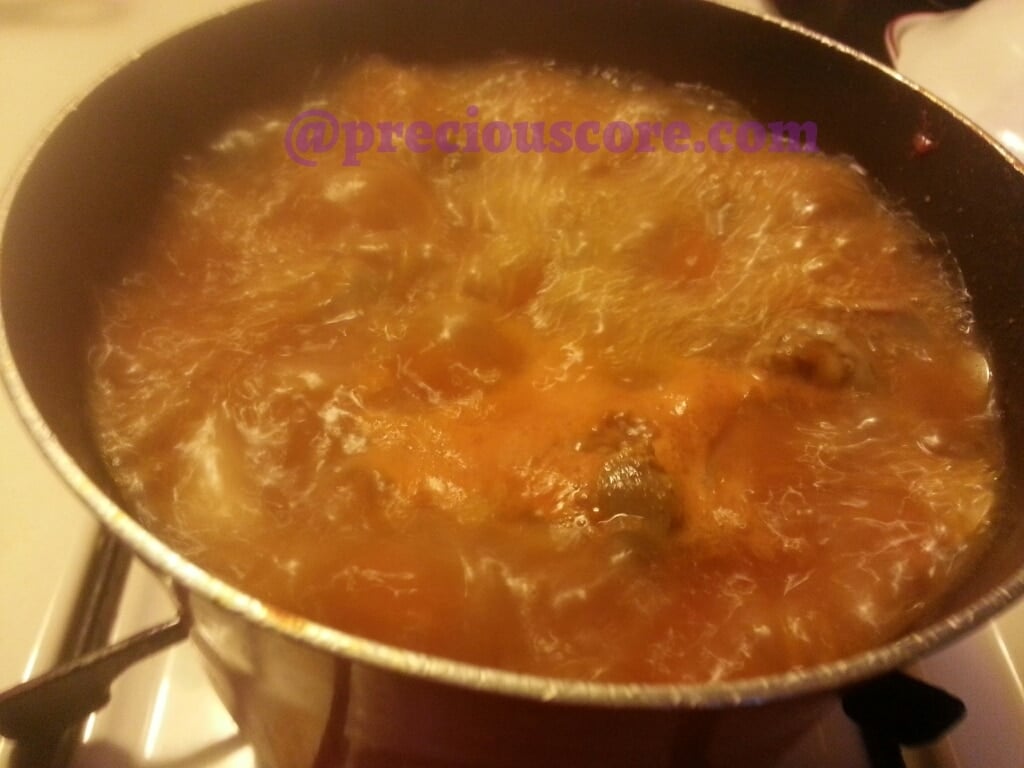 Let it boil until the water is greatly reduced. Then you add your vegetable oil.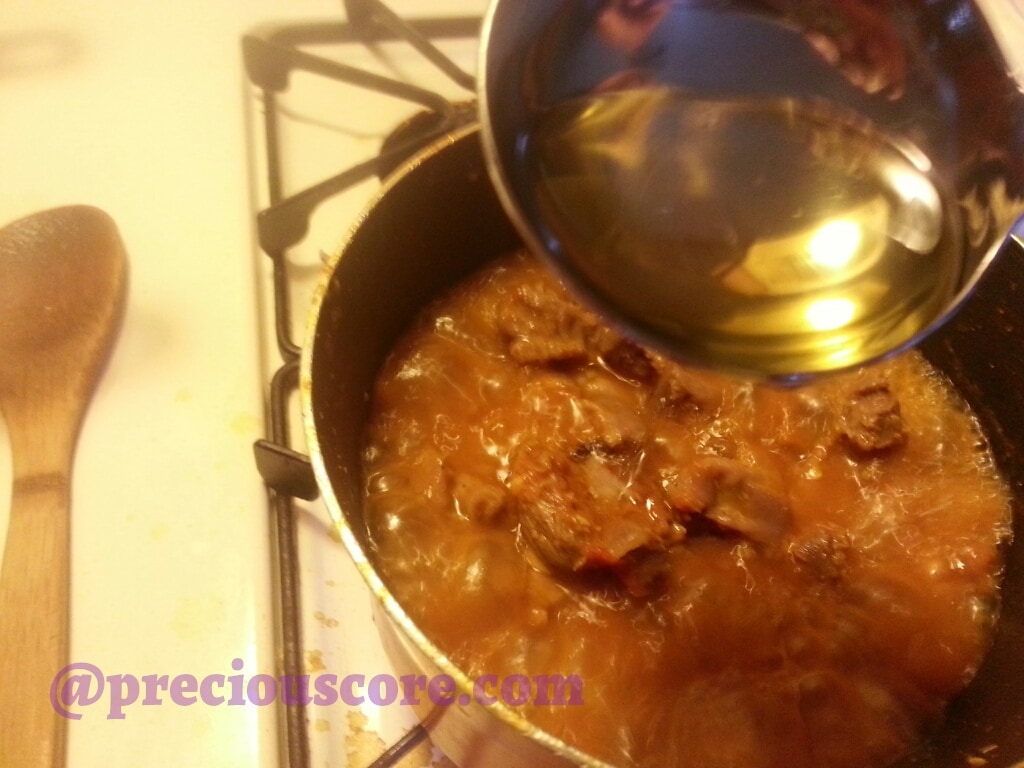 This is my best part of cooking… when the meal is almost ready. Sometimes I even do a victory dance. Let that cook together until you basically just have a thick sauce left with the gizzards.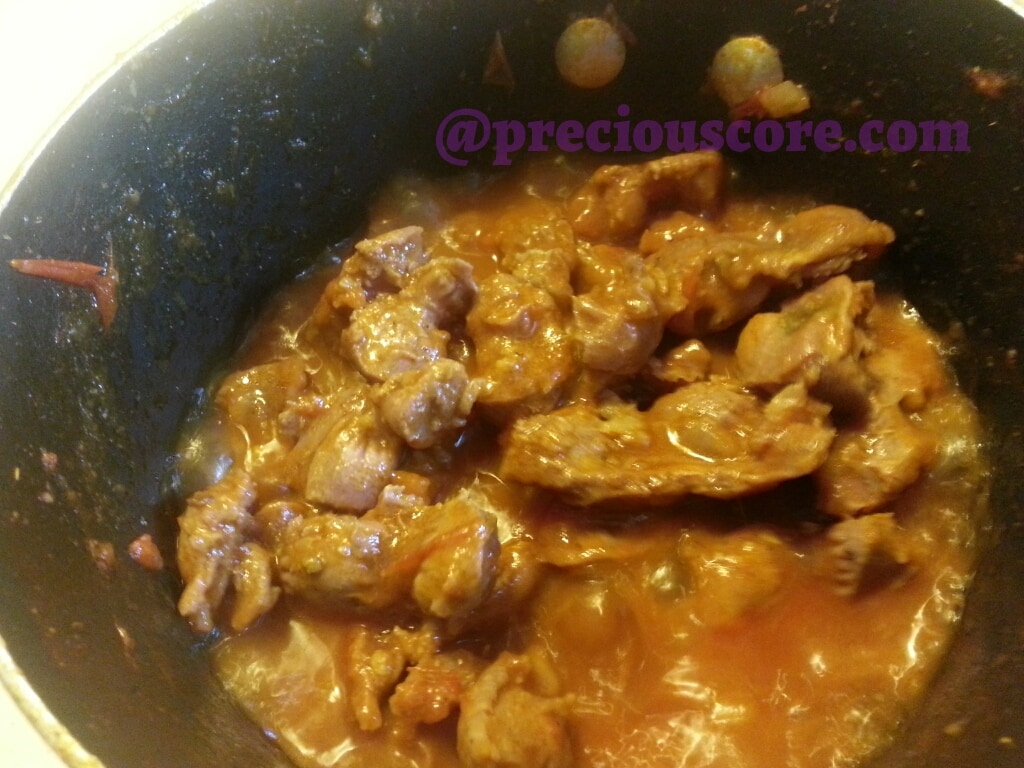 Let that sauce dry up a little more. Now, chop up your green onion. Add in, stir and that's it!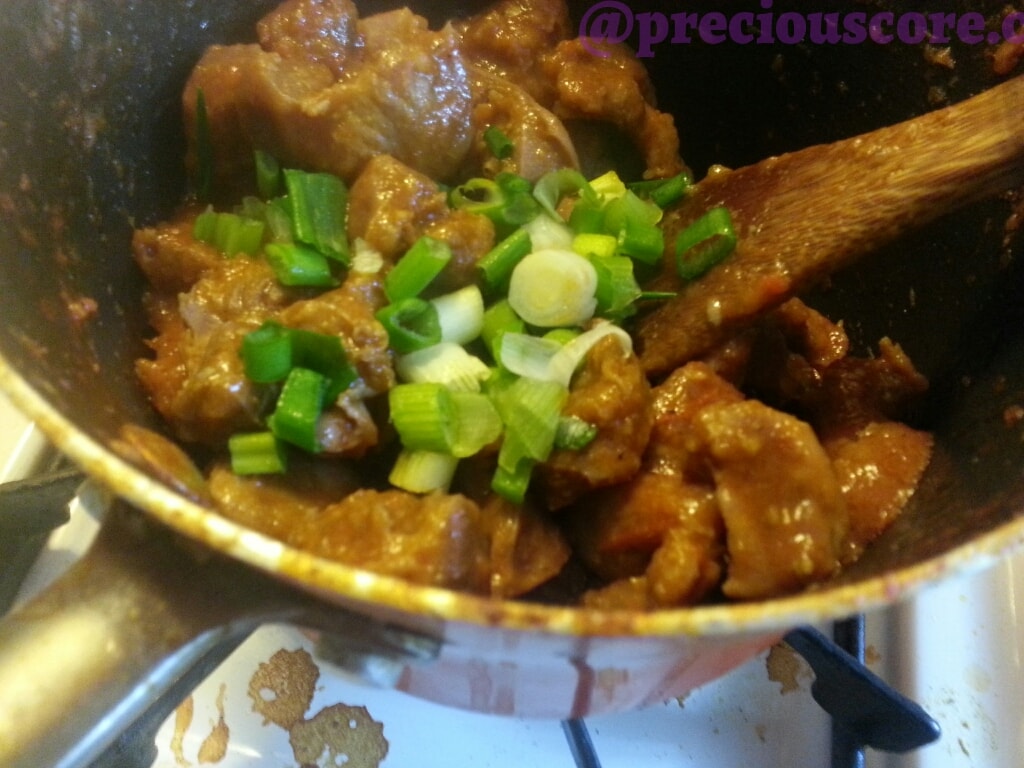 Serving suggestions:
Serve this deliciousness with plantains- boiled, roasted or fried. I had some with fried plantains aka dodo. Uhhhh yum! Yum!!!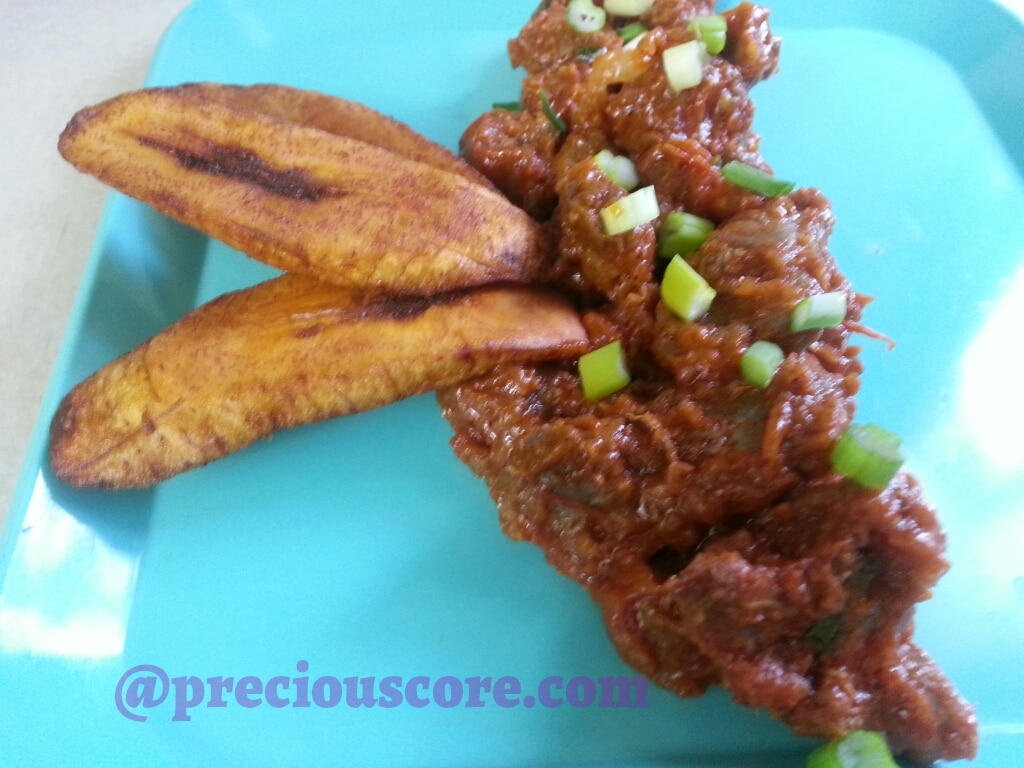 Or you can serve it with rice!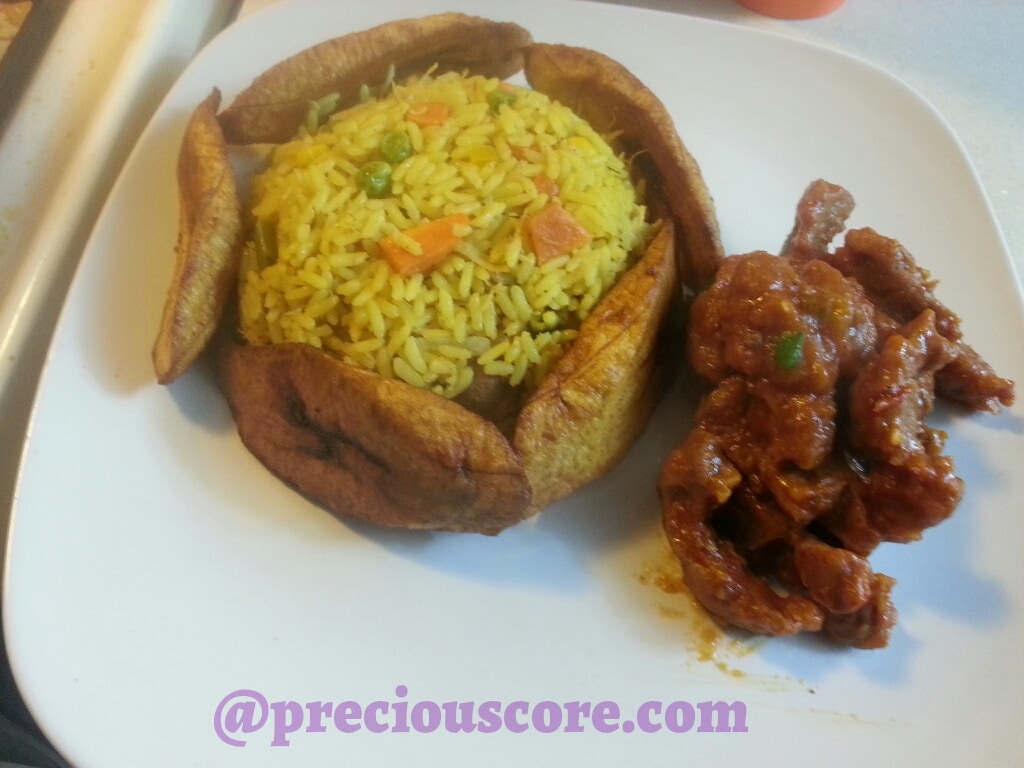 NOTES
If you wish, add in more tomatoes and make it more saucy to be eaten with rice or something.
Thanks for reading and please do well to tell me how it goes.
Love, always