3 HEALTHY JUICE RECIPES (VIDEO)
Published Aug 17, 2018
Updated May 20, 2023
3 homemade healthy juice recipes to boost your immunity and fill your body with nutrients. All juices are made with no added sugar. They are so refreshing and the health benefits are endless! Also, watch my video on my YouTube cooking channel to see how I make them.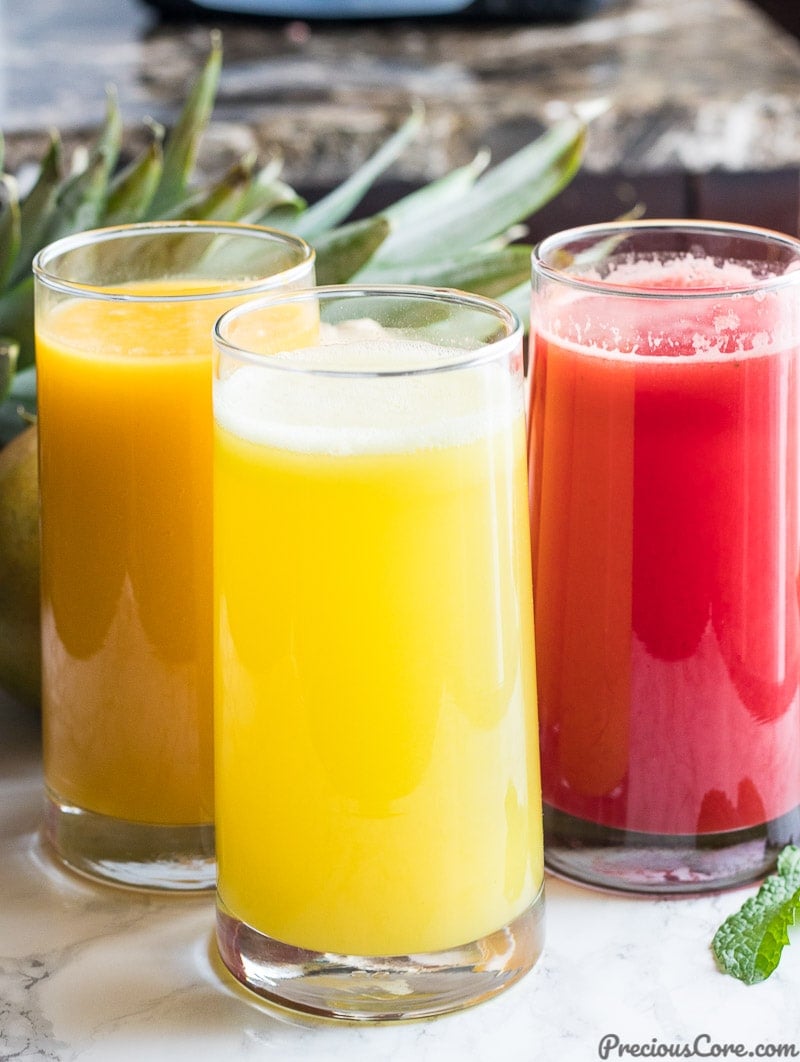 I am so excited today because it is the first time I am making a 3-in-one video! And these three juices… they are to die for! The first two are deja-vu because I already shared them here on the blog.
Healthy Juice Recipe Number 1 – Pineapple Ginger Juice!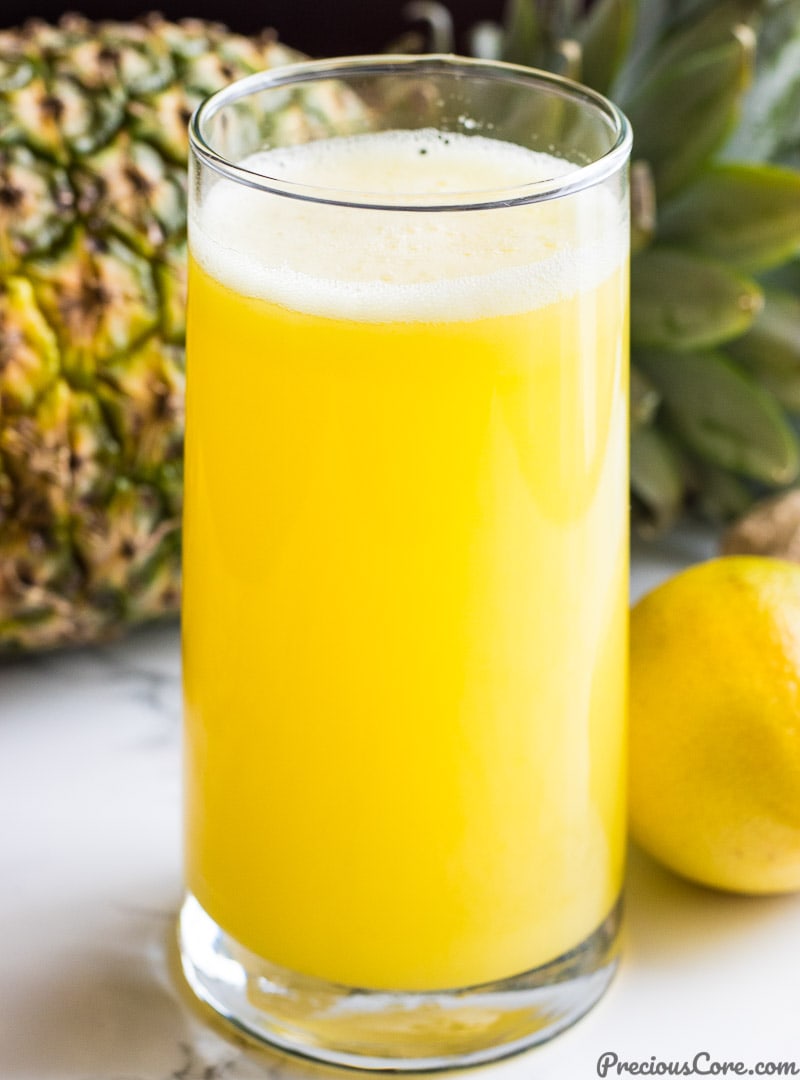 If you haven't tried my pineapple ginger juice recipe then you are missing out on something so delicious. Sometimes I will make this days in a roll and it finishes so fast everytime I make it!
Also, let me just say here that pineapples were on sale at my local Aldi (food market). 95 cents a piece! I kept picking the pineapples and returning to pick some more because that's the cheapest I have ever seen since I came to the United States. With all the pineapples I brought back home, what was I supposed to do? Make some Pineapple Ginger Juice. You can get the full pineapple juice recipe here.
Healthy Juice Recipe Number 2 – Mango Juice!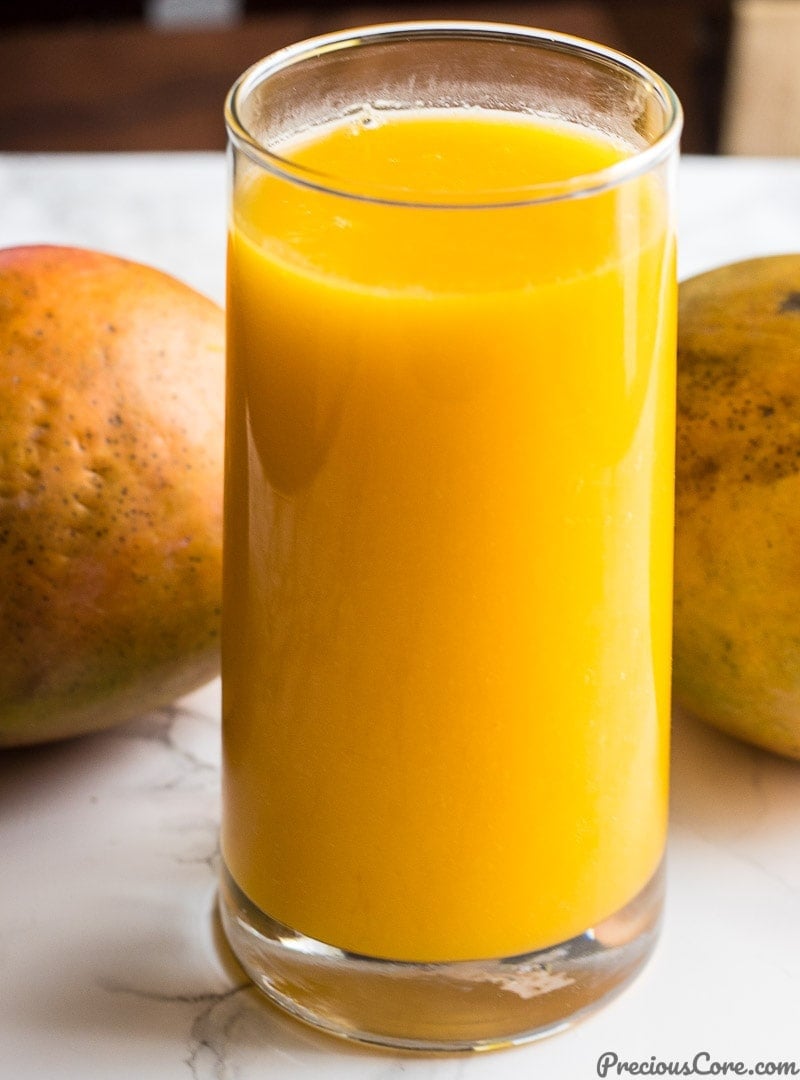 Oh man, this is probably the easiest of the bunch because all you need to do is blend some mangoes and drink up. It is super creamy, with a mango-y taste that is to die for. Click here for the full mango juice recipe.
Healthy Juice Recipe Number 3 – Watermelon Mint Juice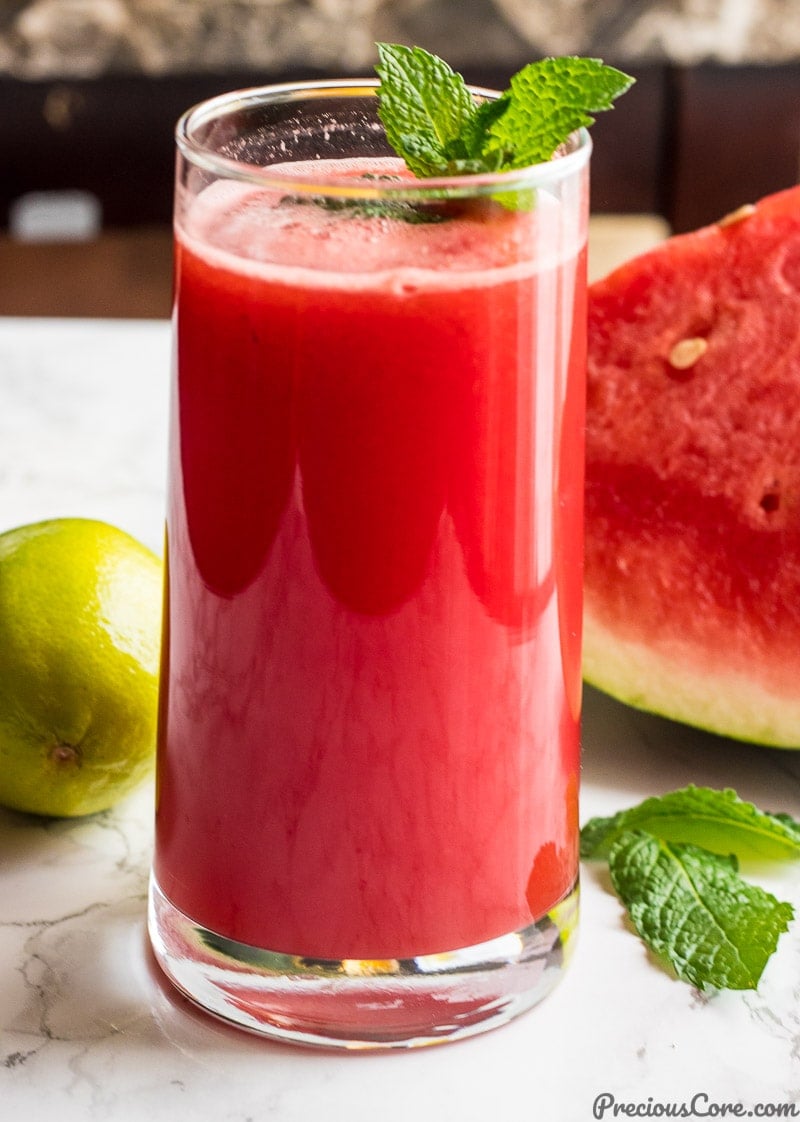 Watermelon Mint Juice is so so refreshing with the mild watermelon taste, minty flavor and it also contains some lime juice which lends it a little bit of tartness. Get the Watermelon Mint Juice recipe here.
So here are our 3 healthy juice recipes. In other words, here is how to pamper your body…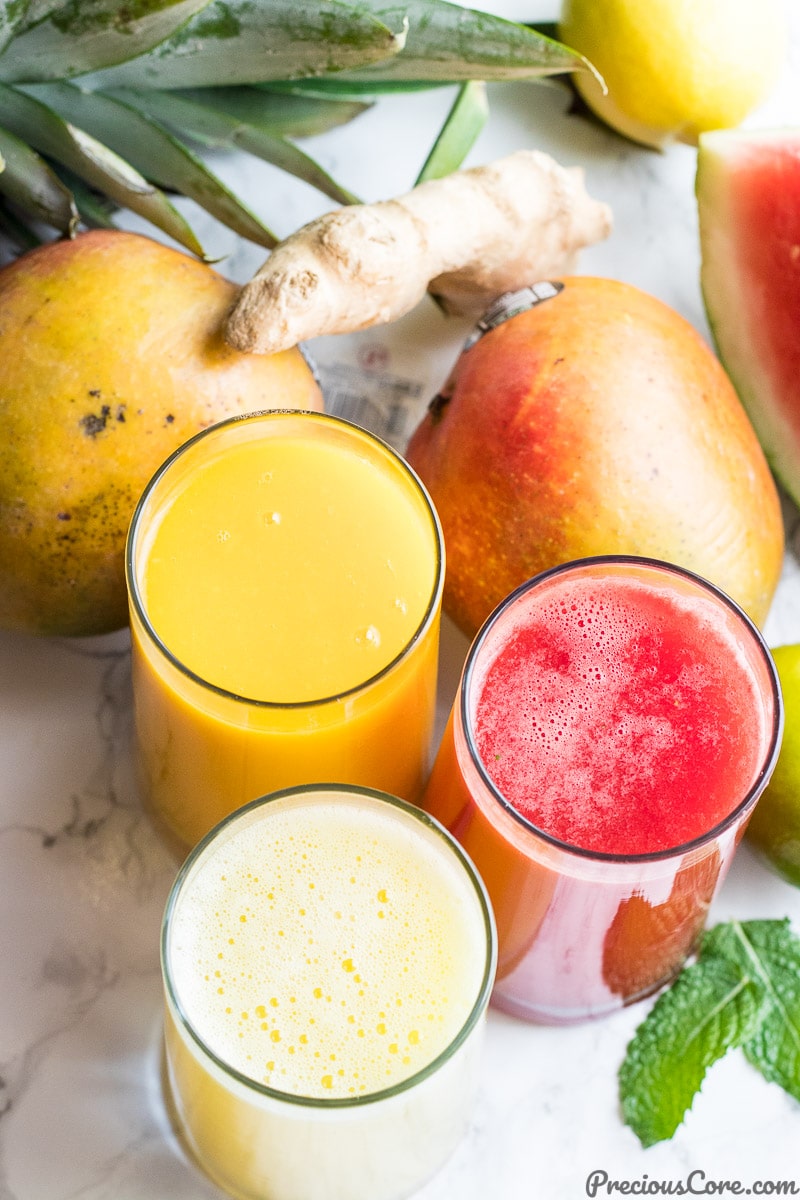 Watch How To Make All Three Juices on My YouTube Cooking Channel:
Pin all the recipes: