AND THEY LIVED HAPPILY EVER AFTER
Published Sep 08, 2015
Updated Apr 27, 2017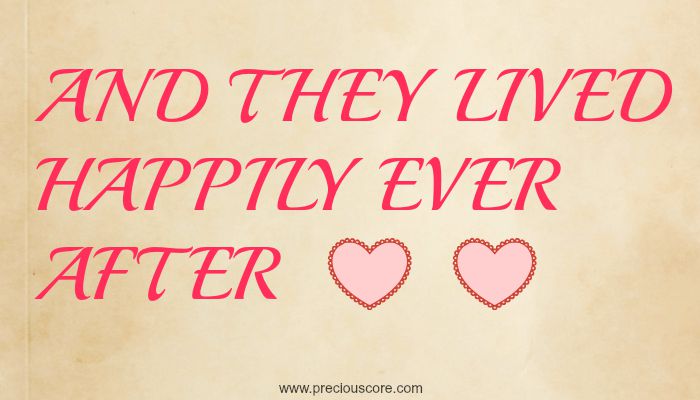 Hello people, how has the school year begun for ya? (Let me borrow some American English- Lol. I'll be returning it as soon as I am done with this post.) I just dropped my girl number 1 off at school. It's the first day of school and I hope she is having funnnnn. These days, I'm all about the L to the O to the V to the E! Love!
Who doesn't love stories about love? There's just something about love that makes the world go round. I'm talking about love between a man and a woman. That's why the phrase, "and they lived happily ever after" is recurrent in amorous-themed tales. But is this "happily ever after" theory a spontaneous outcome of marriage? Certainly not.
I just took at a look at the various lawns in my yard. Though all of the houses in this environment are similar and built by the same company, the individual yards differ depending on how they are cared for. Some are green, others are somewhere between green and brown while some are downright brownish.
I have a neighbour who spends a lot of time watering his lawn. In fact, as I write this, his water sprayer is on. It has been on for so long that there is a spill over of water to the parking lot. Before he started this constant watering, his lawn was very brown with only a few patches of greenery left.
Then he started tending to it seriously. Apart from feeding it with water, I have seen him add more grass seeds to the lawn. This act greatly ministered to me because since he started his care routine, my neighbour's lawn looks very green. It went from dry and brown to green and fresh.
That's the same way marriage and other projects works. When you consciously care for your marriage, it blossoms. Caring involves investing your time, removing the tars, sowing love,
forgiving
over and over again. By the way, "and they lived happily" is not indicative of a problem-free marriage.
If I were to rephrase that phraseology, it will be something like this: And they were ecstatic in love, then they started seeing each others' flaws… then they had conflict… then made up… loved each other passionately… lived happily… then had sad moments… then had happy moments again… fought, then made up… compromised, disagreed and lived happily ever after.
Yes, that's what happily ever really looks like, y'all! And note that if you fail to tend to your marriage garden, you will definitely be living sadly ever after. What measures have you put in place to live happily ever after? What does your care routine look like? Please share in the comments section below.
P.S if you loved this post, you might also want to check out:
Read all my write-ups on love and marriage
HERE
.
Stay lovely!