AS I TURN 27: REBRANDING ME
Published May 28, 2016
Updated Apr 26, 2017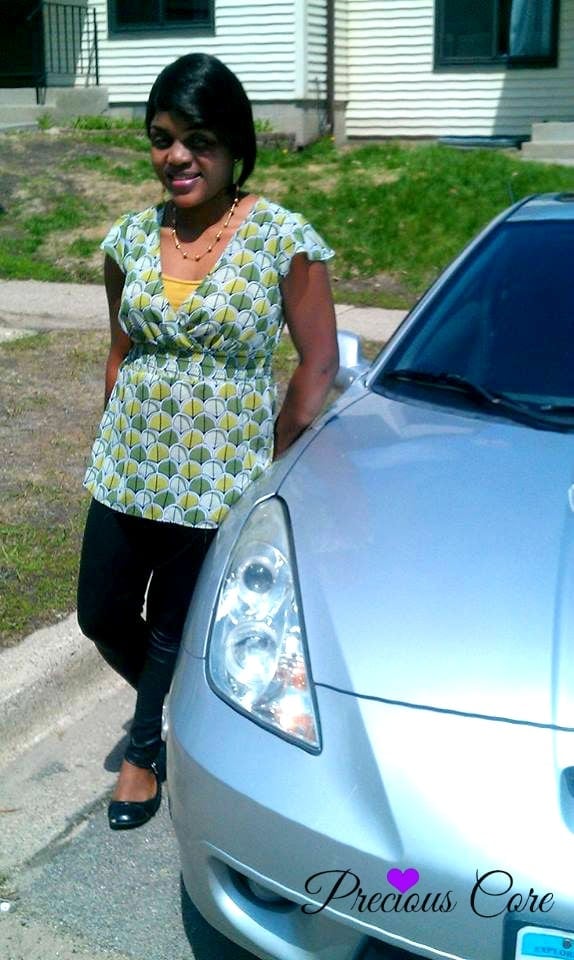 Sometimes, the cake is just too plain to be called a birthday cake compared to the sophisticated birthday cakes you find in parties or on television screens. If there happens to be some icing on it, it looks so mushy and disorganised- the product of my several failed attempts at icing. However, the accompanying joy is unbeatable whenever someone gets a year older in my first family.

I honestly miss those days when my siblings and I will laugh and tease each other at our little birthday get-togethers. It was never a lavish party but always a small family time in which we will pray, crack jokes and eat. Even my dad, who is not keen on socialising will rush home to these moments. It no doubt added value to our lives.
As I officially turn 27 this year, I have lots and lots of things on my mind. My usual celebration with siblings is not going to happen because I am miles away from them. I have 2 toddlers running around me who may not understand the blessing of becoming a year older.
I look back and I see a teeny tiny human being who has not only grown old but has matured and has achieved. In my primary days my parents where quite unstable. So I attended three primary schools in three different towns.
My highly ambitious Mom, was attending school while we were growing. So I shuttled between my grand-parents home and my mother's hostel room. In all these things I transitioned and stared at the different faces of life.
I went from a Daddy's girl, who will enjoy rides in her Daddy's car and eats delicious treats to a farm girl who treks for hours to fetch firewood. I have drank bread and tea in the morning and I have also eaten leftover porridged cocoyams for breakfast.
In all these, the most important transition I have ever experienced has been accepting Christ and cultivating a personal relationship with Him. From the time I took that decision, my life took a different course and I am more than grateful that He found me.
As I turn 27, it is time to amplify my rights and eliminate my wrongs. Not that I will become automatically perfect. I believe it is important to focus on doing the few right things we know rather that trying to get it all right at once.
My number one right thing will be to wake-up on time. The Bible says the virtuous woman wakes up while it is yet night and prepares food for her household and tasks for her maidens ( Proverbs 31: 15). I have been unable to consistently wake up early enough over the years and it has always been my desire to do so.
Great men wake up very early in the morning. Jesus woke up in the wee hours of the morning, while it was still dark, to pray (Mark 1:35). David said he will seek God early in the morning.
There is something about starting a day early! The days I wake up early, I feel so energised. But when I wake up late, the day begins sluggishly. It is time to take consistent hold of my mornings.
There is much, I am looking forward to this new year but let me go straight to the one that concerns you and I. It's Precious Core: your blog, our blog. God was clear when He spoke to me concerning this blog and also gave me a name for it. I know it has added value to several lives out there and it will continue to do so.
This is my core, the central part of this multi-talented me. In my writing, the bits and pieces of me come together in such a beautiful way. If I disappointed you by not posting enough, I am sorry. Like a baby learning to walk, I take steps and then I fall again.
But soon I will be walking right, then I will run and then I will soar! Always check back to see what I have posted. I have so much in store waiting to be unleashed. And of course, leave feedback- that will be greatly appreciated.
I thank God for bringing me this far, for preserving me, comforting me, being my best friend. I am counting my blessings and it is amazing to see how much He has done.
Thank you for reading and see you in the next post.
P.S: I wrote this post for my 27th birthday over a year ago but for some reason I didn't post it. It must have been the hormones!