HERE'S WHAT'S UP 4: MAKEOVERS AND MY BIRTHDAY!
Published Oct 20, 2015
Updated Apr 27, 2017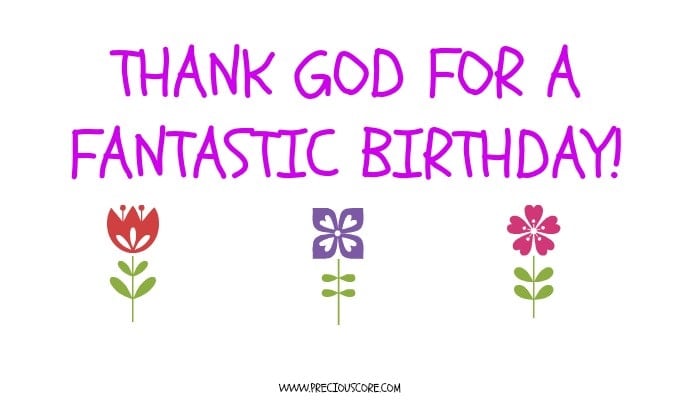 Hi, everyone! I've been cheating on this blog with other things for the past week. I apologise! I celebrated my birthday over the weekend. I really wanted to get my hair braided to celebrate but I had no time. These days, I feel like I have so much to do and 24 hours are too small. Sometimes I get a headache just by thinking of what needs to be done.I need to grow past this and just live a life free of anxiety. I did my first two Mary Kay makeovers… intriguing!
My first makeover was easy breezy sweet and done in my home.I was able to take before and after pics and post them on my Mary Kay Facebook group. I won't share them here to maintain the privacy of my model.
The second makeover is where the story is. I packed my makeover bag and went on a beauty adventure. My model was a mother of two adult children whose husband is in Africa while she lives here. When I called her to say I was coming she expressed some reluctance but could not say no since she had adjourned our meeting before. I rang her bell and she let me in while she was talking on the phone. As I made way to her living room, I found a middle-aged man relaxed in her couch. I showed him some of the products I had while I waited for her to finish her rather long phone call. Then I started the makeover with her. She was too reluctant to apply any of the products on her face.
She claimed to have used Mary Kay for two years then when I asked her which products she used, she said she had forgotten. She appeared rather disoriented and confused. The man praised her looks as I let her apply some foundation and she blushed like a little girl. In all, the atmosphere was tense and something didn't seem to be right. Enough about makeovers… let's talk about my b-day.
Mr. N. took the girls and I to an Italian restaurant at the Mall of America for a birthday treat. Italian food is gooooood. I had Chicken Chipotle, Vegetable Salad and Water Melon Juice. See pics of my food and others below: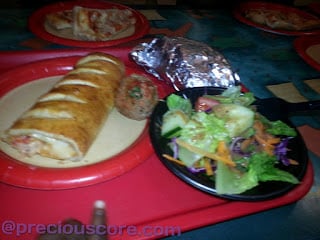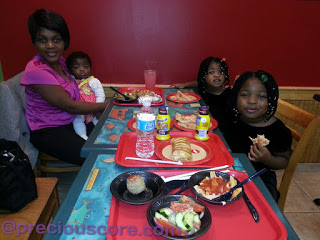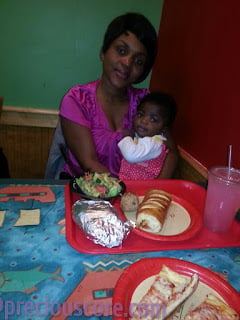 Church service was phenomenal. We were taught about changing the world by being generous. The pastor said we should live with open hands and be ready to use our time, talents and treasures in helping others. Here is the best part: we had an opportunity to change a life right there in the church hall! A delivery woman from a Doughnut eatery was asked to deliver Doughnuts to the Pastor during service time. We were asked to all make a contribution to give her the biggest tip ever. The woman who was oblivious of what was happening was accompanied to the church stage by another pastor. The lead pastor welcomed her and told her we had a gift for her. She was given a whooping tip of $1402! We clapped and cried while she cried and hugged the pastor. It was a life-changing moment for me. I want to bring more sunshine to people's lives by being generous.
Have a great week!