HERE'S WHAT'S UP: A STORY ABOUT "CRY DIE"
Published May 03, 2016
Updated Apr 26, 2017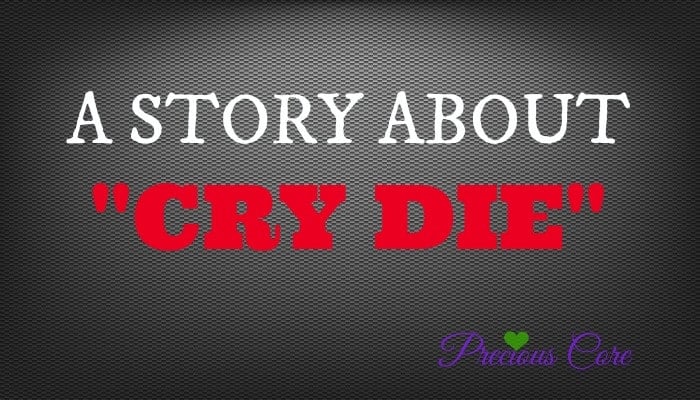 Last week I went for a memorial service in honour of my
late friend.
It was more like taking a trip to Cameroon without the added burden of purchasing a flight ticket. Let me tell you about it.
Outside the venue of the service were a few people holding conversations in clusters. I approached the friendliest looking duo which consisted of a middle-aged woman and a twenty something year old looking girl whose wig had done her the disfavour of adding ten more years to her real age. As if that wasn't enough cosmetic viciousness for one person, her face was garnished with
bold colours
that spoke: "See, I made up." The middle-aged woman who maintained a rather serious look had a hair so big that it seemed it covered half of her face. It was simply the hyperbole of a fro.
"Dem don start?"
I asked while trying to adjust my giggling toddler who was fitted in my right arm.
"We no know ya. We di wait na pesin."
The younger woman answered with a sharp sweet voice and a faint smile.
I marched forward to the entrance of the building by-passing some hyperactive kids of different ages all clothed in the same Ankara fabric. Sometimes when someone dies in Cameroon, family and well-wishers choose to sew clothes made of the same Ankara (also called wrapper) fabric which they wear during the funeral. It is called
Ashwabi.
I wondered if the matching clothes were an Ashwabi made in honour of my friend who
died together with a friend
in a car crash.
I zoomed into the hall where the smile of a slender dark lady whose face beamed with Jesus joy greeted me. She ushered me to a seat and I sat myself down while my pew neighbours took quick glances at me. I snuggled my girl's head into my chest then focused on the stage where an enthusiastic speaker was taking short steps while delivering his message.
"You never know what tomorrow will bring. When you die, will you be tormented in hell? Or will you rejoice in heaven?"
He went on preaching to the lifeless crowd for a few minutes. Another lady who is the Secretary General of the main Cameroonian association here took over the microphone. She introduced the next speaker who was a Baptist woman. Clad in her ceremonious green wrapper and white blouse, she promised to only speak for ten minutes.
She ended up speaking for about thirty minutes about the brevity of life and the importance of leaving a worthy legacy.
Next up was singing:
Heavenly race I no go tire
Heavenly race I no go tie
Heavenly race I no go tire
I no go tire
This song took me straight back to "cry die" (funeral) ceremonies in Cameroon. It has a way of always showing up. When it does, the whole crowd will sing about their chosen relentlessness in running the Heavenly race (even though many are yet to begin the race).
On the other row in the hall I spotted women dressed in uniform kabbas (big dresses). They were women of the Christian Women Fellowship of the Presbyterian Church. The fact that they wore the exact same uniform worn by the women of the Presbyterian Church in Cameroon intrigued me. I had this weird feeling that my mother was among them.
I wish.
As I sat in that hall I struggled to come to terms with the fact that my friend's enlarged picture on the stage really meant she was… dead. Dead. Gone. Never will I hear her voice again.
Yesterday is gone and we only have today. We don't know what tomorrow may bring. It may take away oxygen from our nostrils. It may end our earthly stories. Therefore, let us strive to live each day as though it were our last.
What's up with you?