HERE'S WHAT'S UP: STUDYING AS A MOM
Published Dec 08, 2015
Updated Apr 27, 2017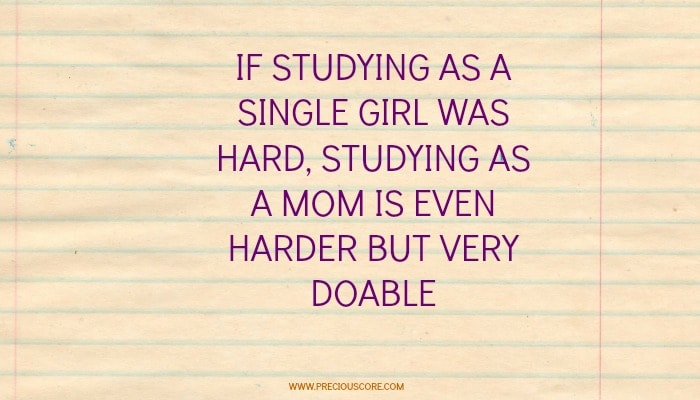 I didn't quite realise that I have been out of school for six years… until I took an exam this past week. I have been studying a lot but apart from studying for my driving test, it's been ages since I studied for an academic exam. I had to write the Graduate Record Examinations.

The exam is like an aptitude test for those who want to attend graduate school in the United States. It had a verbal reasoning section. Tackling this section required me to understand a lot of 'big' words. I came across words that I have never seen before. It requires a lot of thinking. Even though words are my best friends, some of those words are clearly my foes.
Then came the Math. I hated Mathematics while in secondary school and hardly paid attention to it. I didn't know I will be encountering this subject again at some point in my life. Well, I did my best in finding x. The result: head ache for some days.
The part that was so hard was trying to handle my Mummy duties while studying. I was cooking, cleaning, changing diapers and still trying to get some knowledge into my head. Talk about multi-tasking! Well, like they say, all is well that ends well.
Then on Sunday, we had a wrap-up gathering with some families in our church, for which I made this Chocolate Bread. We all have been studying core beliefs on how to change the world for the past nine weeks. I thoroughly enjoyed the teachings. I pray they stay with me. I want to go out there and do something to change a life. The beauty of living is when we can touch other lives. Without that, we merely exist.
In church, we started a series tagged, "All I want for Christmas is…" a better world. We got to support an organisation called International Justice Mission that seeks to end modern day slavery. The fulfillment you get from supporting Godly causes is priceless. Don't miss any opportunity to do good.
Have a God-filled week!