I kept saying to myself while doing dishes the other day. It's time! It's time! It's time!! It's time to share a video of your famous homemade milk bread recipe. I have wanted to share many other bread recipes on my YouTube channel but I really wanted to start from a very basic bread recipe. A recipe anyone can follow and succeed. A recipe that is great for beginner bread bakers. And you know what? This Homemade Milk Bread recipe is it!
Listen, if you have never made bread, start here. You will be able to make this one. It doesn't matter if you are male or female – YOU CAN make it.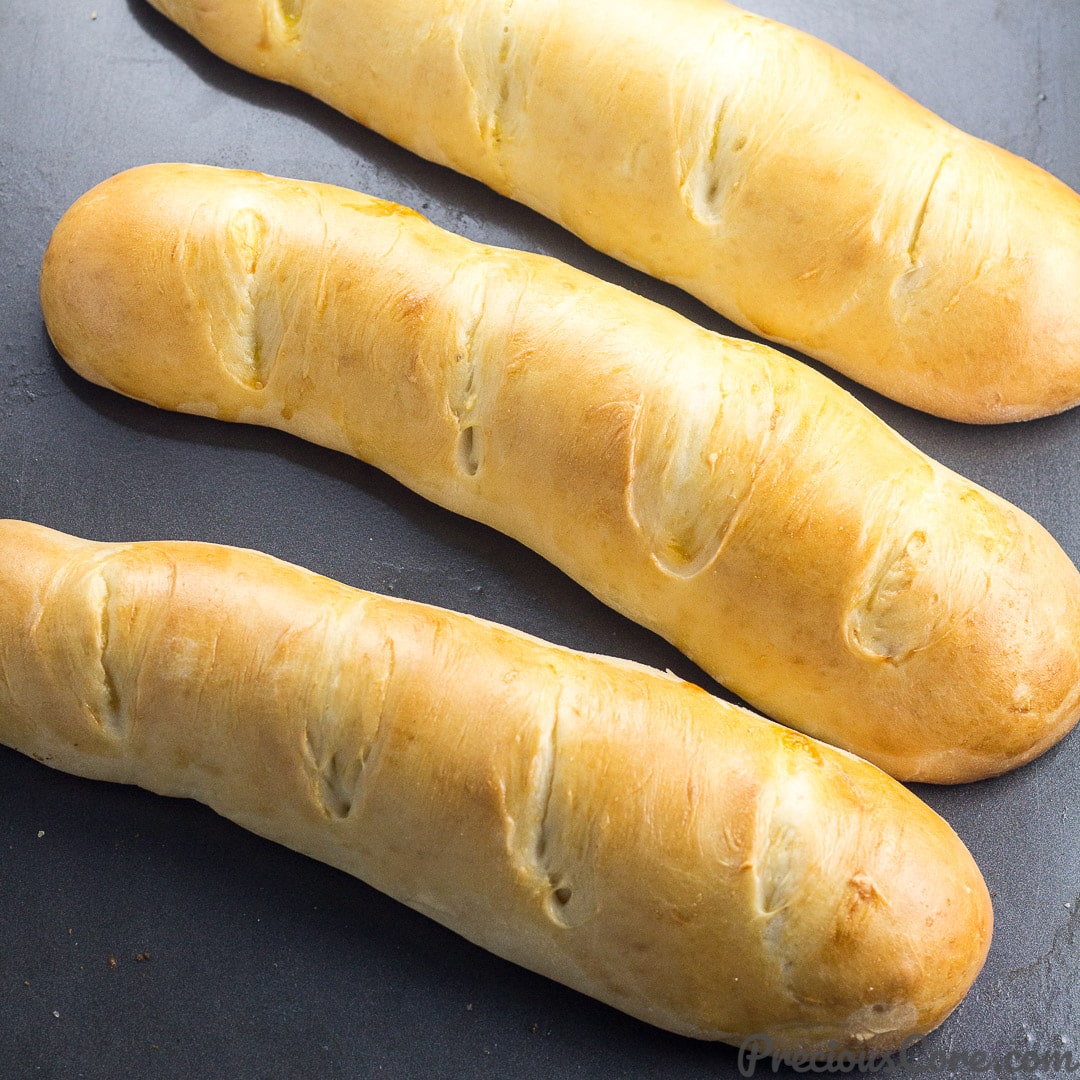 Testimonies abound from those who have followed this recipe and succeeded. Thanks to everyone who has sent me pictures of their homemade bread! You all make my heart sing.
I taught my friend how to make this bread some weeks ago and guess what? She now bakes it almost every week. She mostly doubles or triples or quadruples the recipe because one batch vanishes fast! I suggest you do the same thing. Double the recipe at least because these loaves are so delicious. They won't last long!
This homemade bread is soft, milky and fluffy! Enjoy it as it is, enjoy in a sandwich or anyhow you like.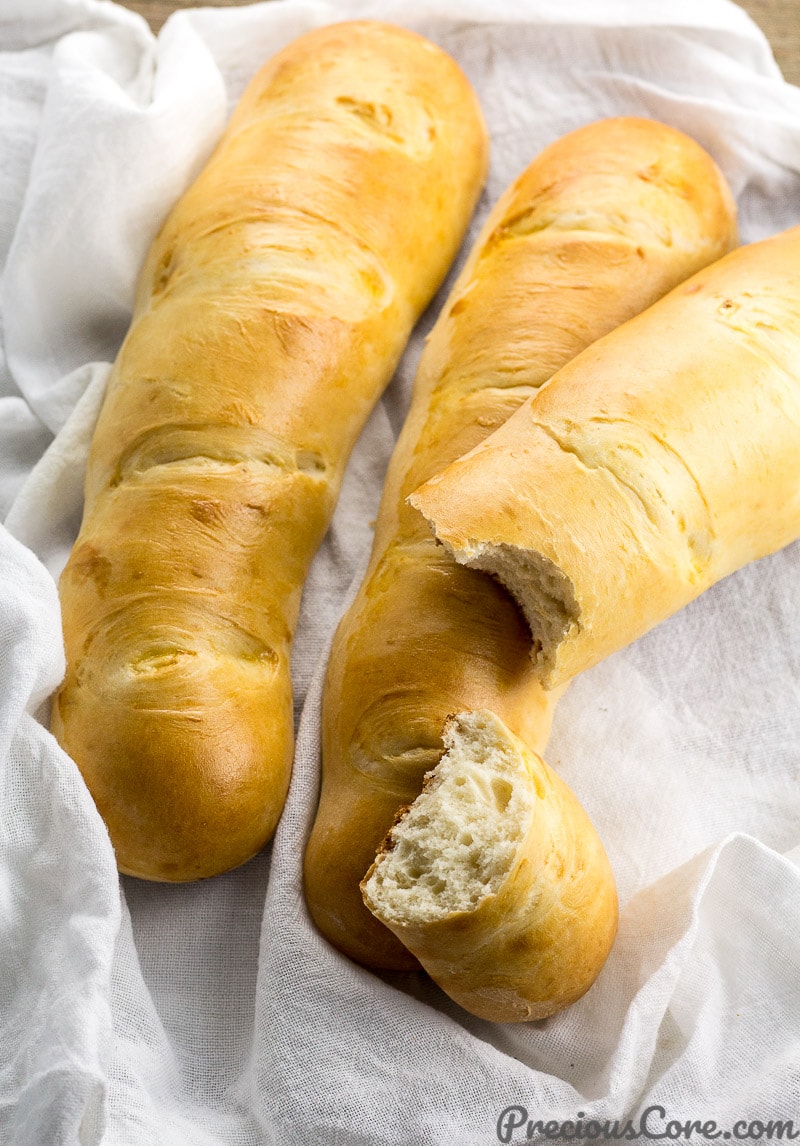 Here's the thing: once you see that making your own bread at home is not rocket science, you will be excited to make yours. These days I find it hard to buy bread like super hard. That's because even the supposed "healthy" versions of industrial bread are made with lots of ingredients (over 20!), a great number of which are preservatives and chemicals. I mean, come on, you only need about 5-10 ingredients for delicious homemade bread.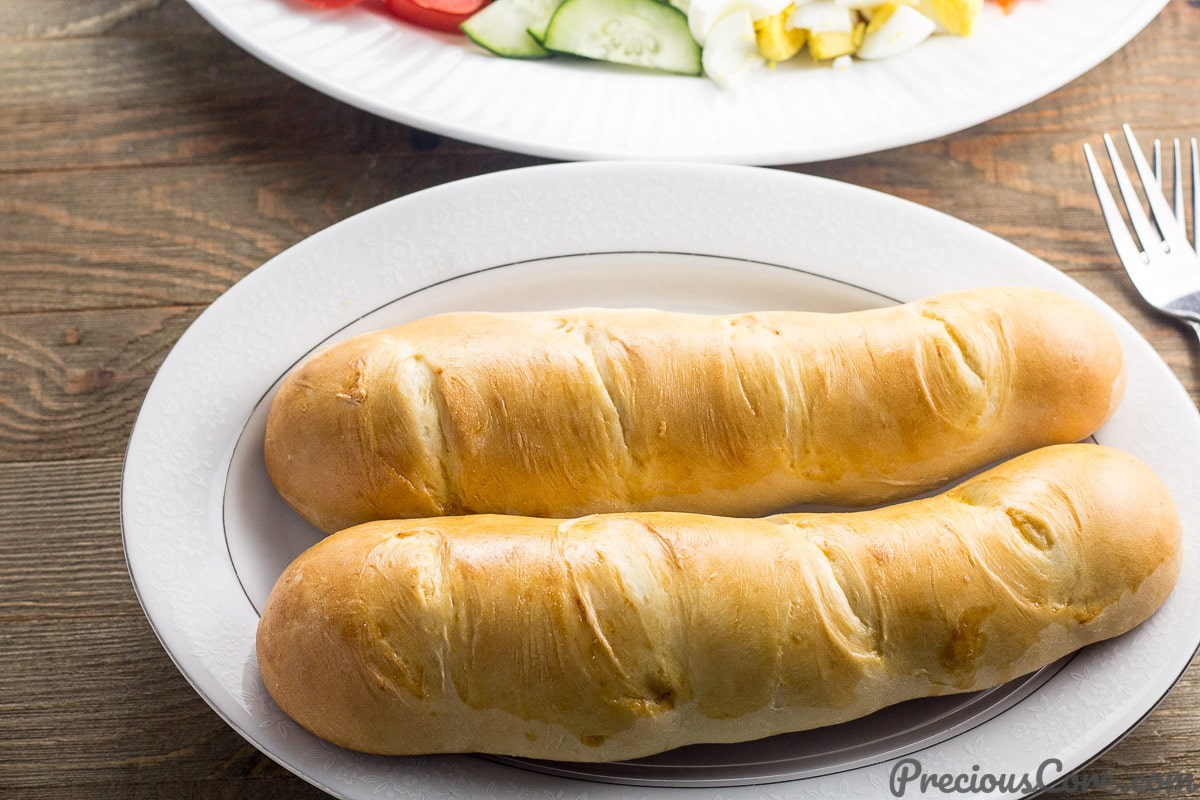 So, homemade milk bread to the rescue! I bake a lot of bread at home. Like a lot. But I probably bake this bread more than any other of my bread recipes.
So watch the video, go get the ingredients, get measuring cups and spoons if you don't have any and make some. Enjoy, friends!
Watch how to make Homemade Milk Bread:
Click here to subscribe to my YouTube channel.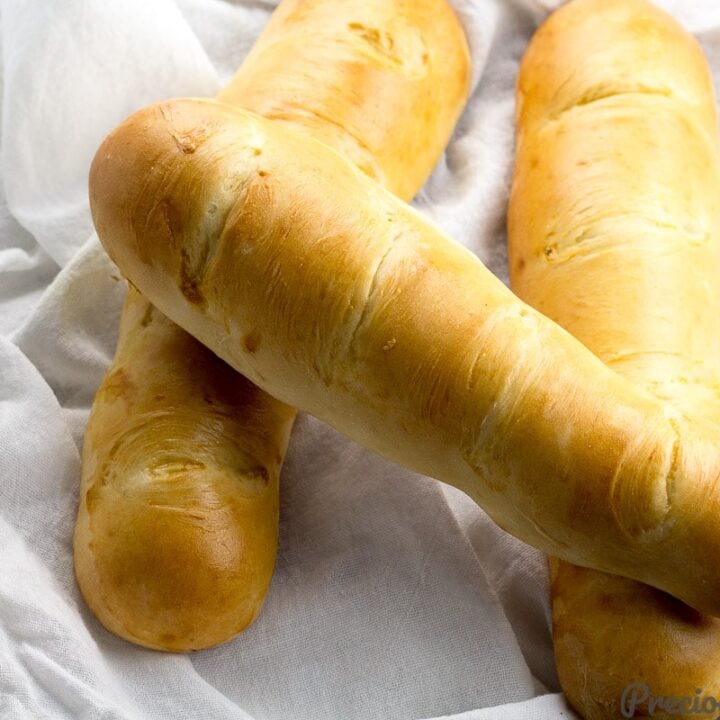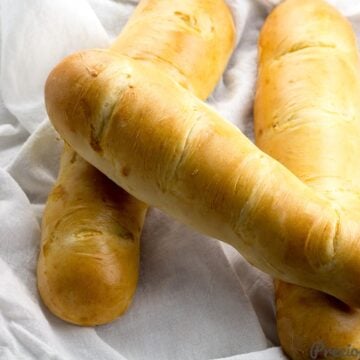 Homemade Milk Bread
This homemade milk bread is quick, easy with very simple ingredients. Even a baking novice can nail this one! Enjoy this simple homemade bread recipe.
Ingredients
3

cups

flour (375g) + 1/4 cup more for rolling

1

teaspoon

active dry yeast

1

cup

warm water (110 degrees F)

1/4

cup

evaporated milk (60 ml)

4

tablespoons

sugar

1/2

teaspoon

salt

3

tablespoons

butter (melted)

1

egg for egg wash
Instructions
In a large bowl, mix together warm water, yeast, and sugar. Pour in milk and melted butter. Whisk to combine. Add the flour and salt and mix to form a sticky dough.

Generously flour a board then transfer dough to the board. Sprinkle with more flour and knead gently, sprinkling more flour as needed. However, be sure to avoid adding too much flour as this might result in hard bread.

Divide the dough into four equal pieces. Sprinkle board with flour then roll out one piece of dough. It should be about ten inches wide. Pick one end of the bread and roll to the other end. Tuck in the edges to form a loaf. Use a knife to make four diagonal cuts across the bread. Place on a greased tray or a tray lined with parchment paper. Repeat process with the rest of the pieces of dough.

Note: To see how I form the loaves, watch the video.

Place the loaves in a warm place to rise. I love turning my oven on for 2 minutes then turning it off and placing the bread in them to rise. Let them rise for one hour until about doubled in size.

Beat egg then generously brush the loaves with the egg. Bake in a preheated oven at 350 degrees F (180 degrees C) for 15 minutes until the loaves are golden brown. Enjoy!
Notes
Number of calories is per loaf of bread.
Nutrition
Calories:
510
kcal
|
Carbohydrates:
86
g
|
Protein:
13
g
|
Fat:
12
g
|
Saturated Fat:
7
g
|
Polyunsaturated Fat:
1
g
|
Monounsaturated Fat:
3
g
|
Trans Fat:
0.3
g
|
Cholesterol:
68
mg
|
Sodium:
397
mg
|
Potassium:
195
mg
|
Fiber:
3
g
|
Sugar:
14
g
|
Vitamin A:
360
IU
|
Vitamin C:
0.3
mg
|
Calcium:
67
mg
|
Iron:
5
mg
Pin this recipe:

There's no limit to what can be done in the kitchen. You can bake bread, make your own spreads or whatever your heart desires. You can cook anything. Just believe in yourself then get those ingredients and try. There's nothing like homemade food!