Quick and Easy Home Made Milk Bread (Pain au Lait)
Published Sep 04, 2014
Updated Apr 27, 2017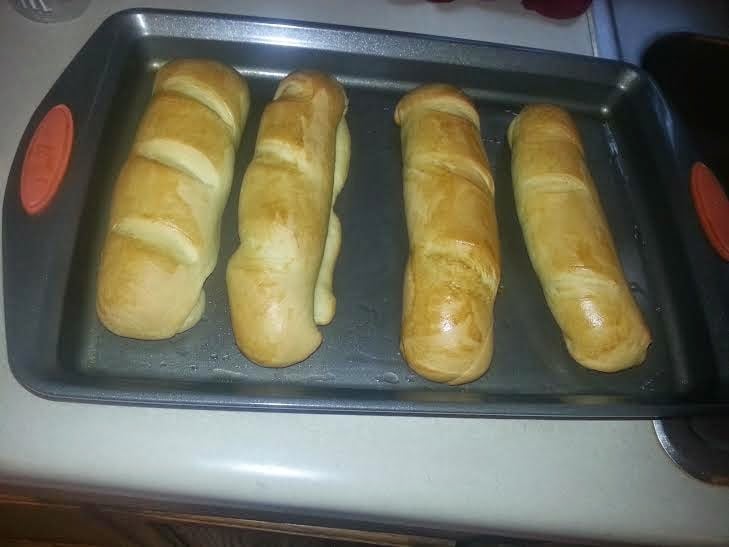 So I was supposed to put up a recipe yesterday but my internet connection failed. I was disappointed but well, that still worked for me because I spent my time bringing a bakery right into my kitchen. It was baking day for me. So instead of posting the recipe I initially planned, I will share with you what I baked yesterday.

It is delicious home made milk bread popularly called 'Pain au Lait' in bakeries in Cameroon. The softness plus the aroma that emanates from it make it an absolute favourite. Infact, we traded the dinner I made for the irresistible loaves.
Here is what you will need:
3 cups of bread flour or all purpose flour (equivalent to 375 grams)
1 teaspoonful of yeast
3 tablespoons of butter
4 tablespoons of sugar
Half teaspoon of salt
A quarter cup of evaporated milk
1 cup of warm water
1 egg
In a bowl, mix warm water and yeast. Add sugar, milk and salt to them and stir well.
Melt butter in a microwave and add to mixture, stirring well.
Add in flour gently, mixing until it forms a dough. Place the dough on a rolling board. It should look like this: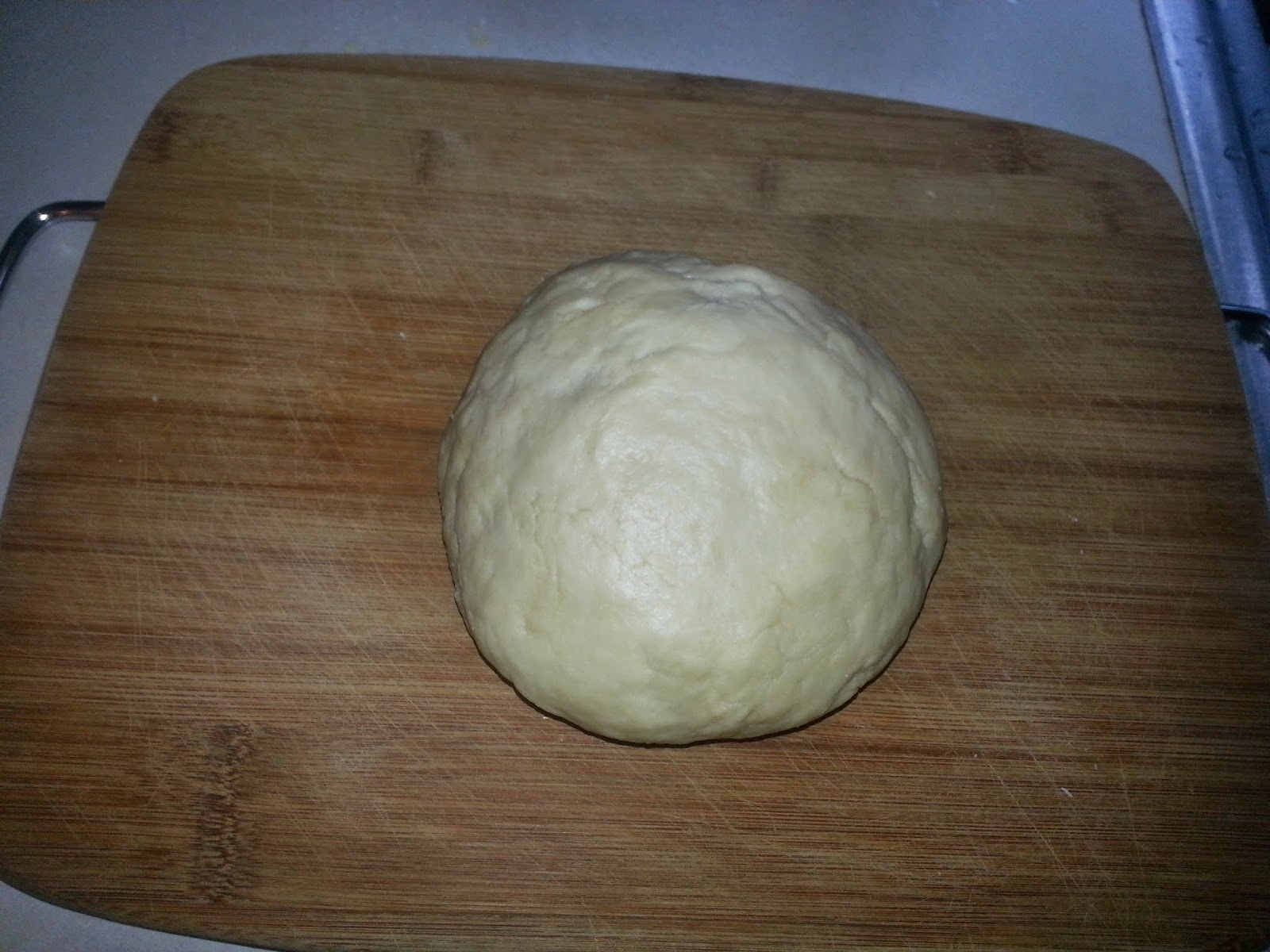 Cut the dough into four equal sizes, like this: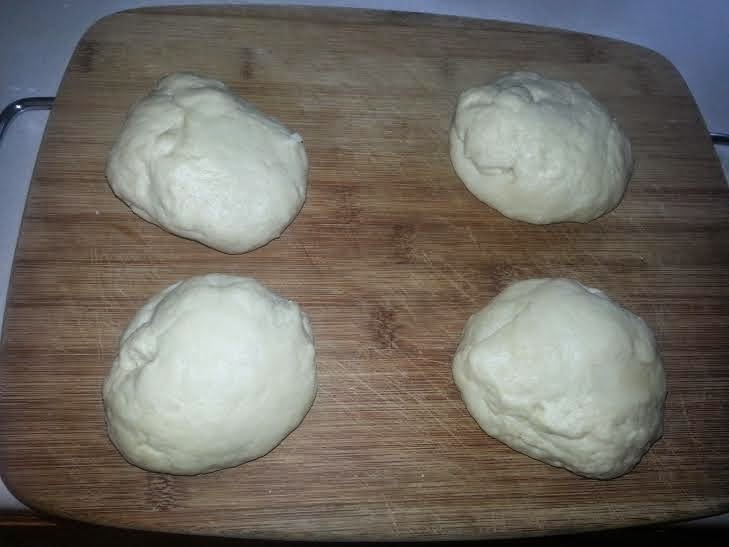 Take one piece of dough and roll out on the board using a rolling pin. It should look like this: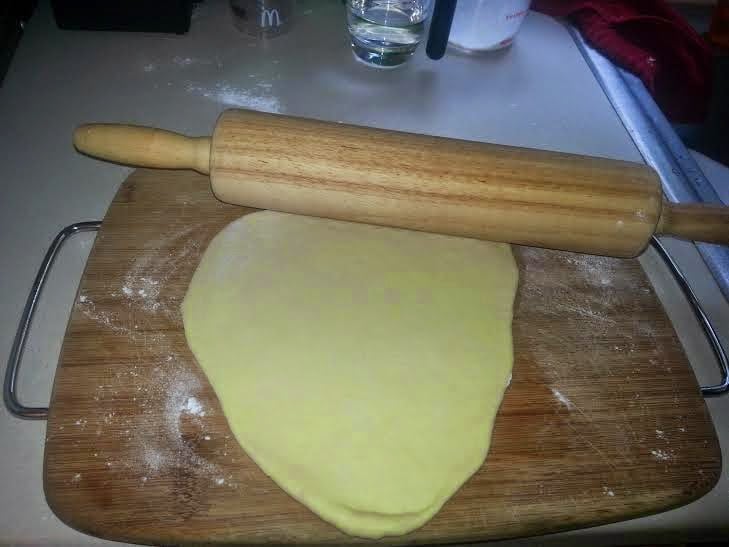 Using your fingers, take one end of the dough and roll to the other end: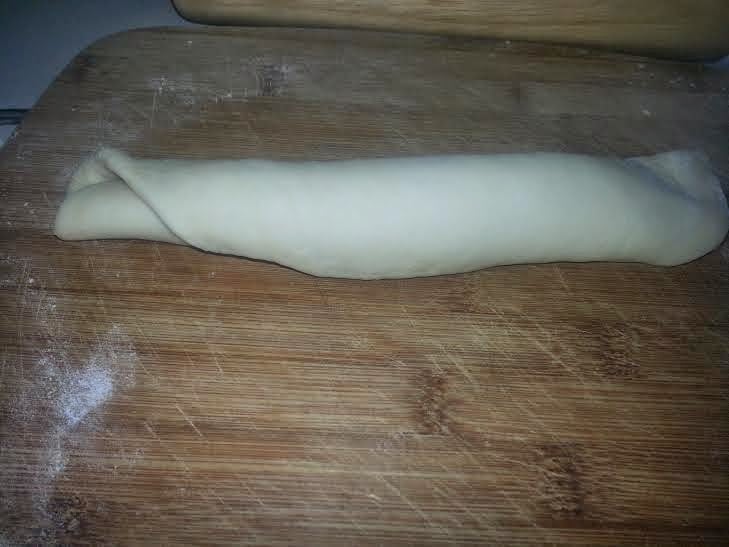 Fold in the edges of the rolled dough: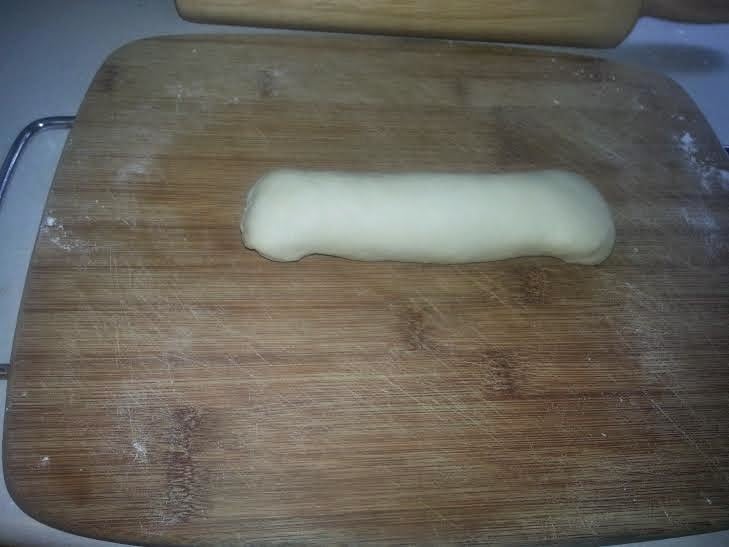 Create three lines on the dough using a knife: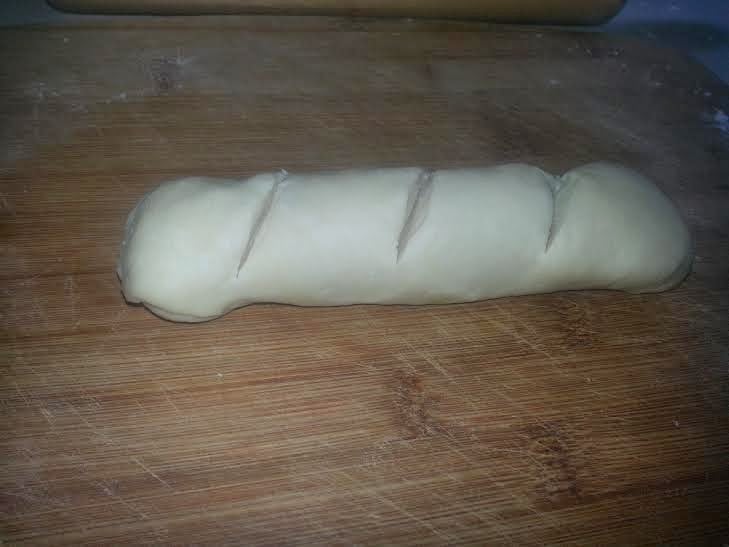 Placed the dough on a greased baking tray. Repeat the process with the three remaining pieces of dough and place all on the tray: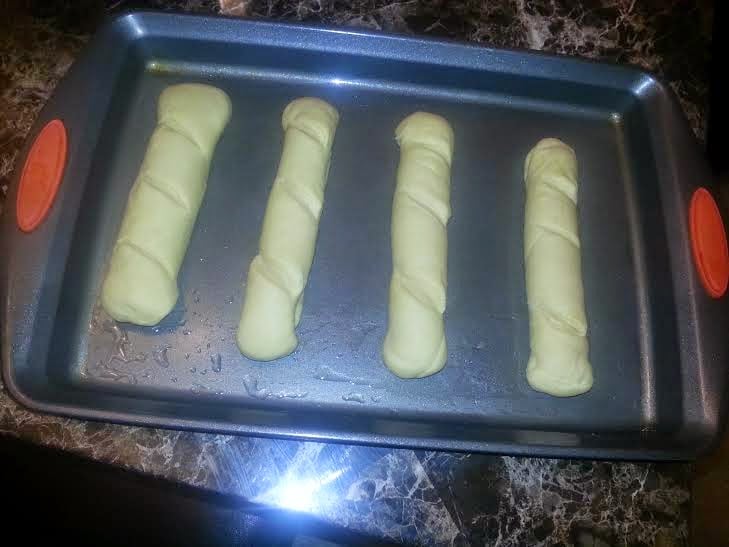 Now keep in a warm place to rise for an hour. After rising, the loaves should look like this: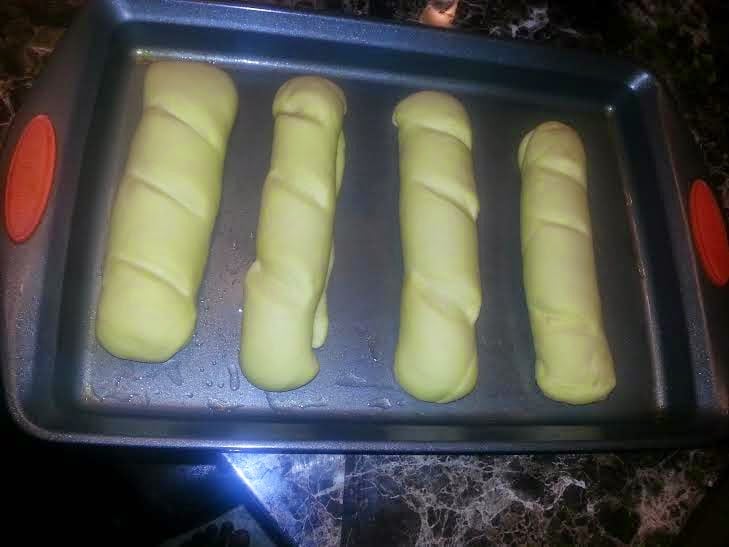 Brush the tops of the loaves with whisked egg so they will glow nicely when ready. Bake in an oven at 300 Degrees Fahrenheit (or 148 Degrees Celsius) for 40 minutes or until golden brown: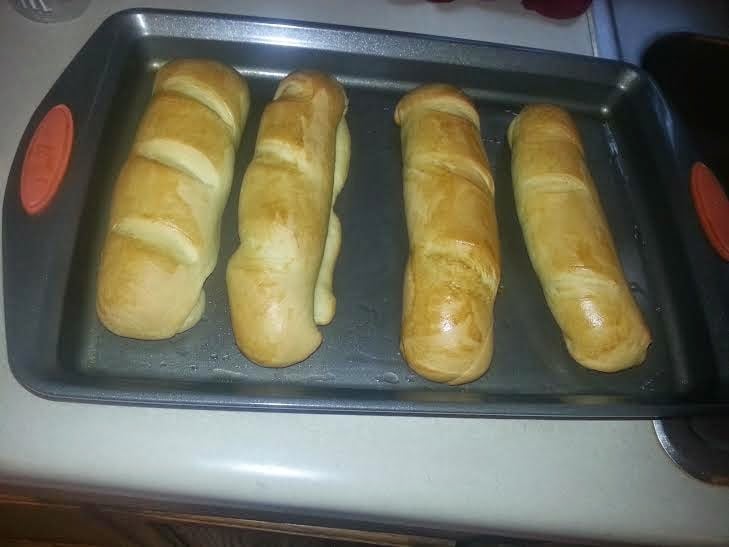 If you like, you can divide the dough into 2 and rather make 2 large loaves. I did that and came up with this: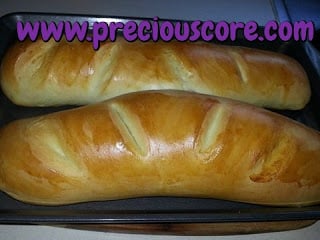 Serve with your favourite bread filling. Bon Appetit!