HOW TO MAKE DELICIOUS OKRA SOUP WITH EGUSI
Published Apr 23, 2016
Updated Apr 26, 2017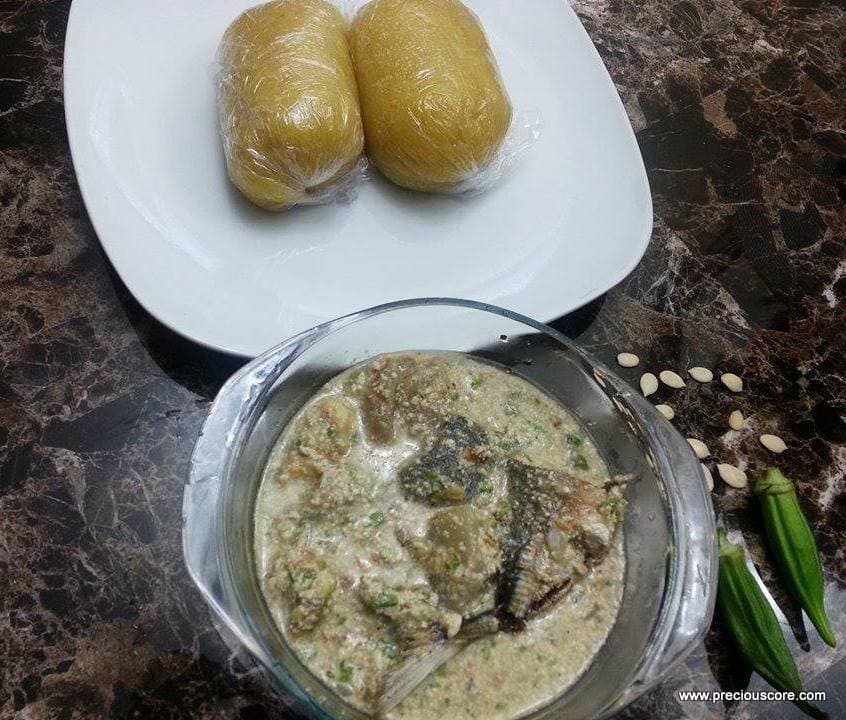 It's a Garri and Okra Soup kinda day. Delicious gooey Okra soup made with the blessings of
Egusi
.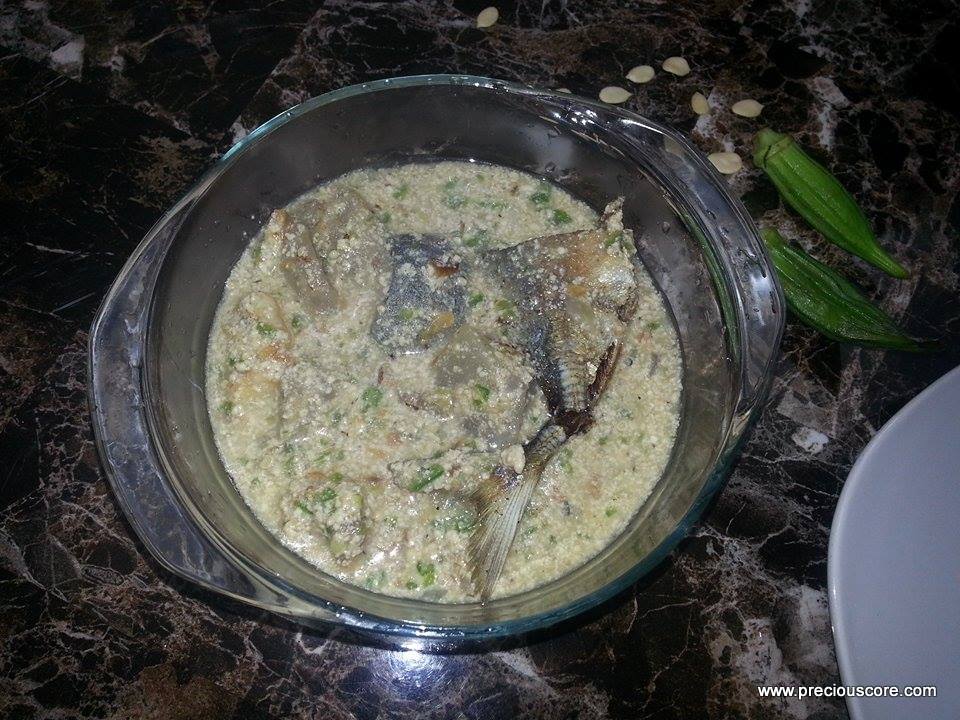 This is my favourite way to eat okra because the taste of the
Egusi
just takes the soup to a whole new level. And you know what? I eat with no guilt what so ever. Okra is so healthy and the soup needs no added oil, at least to me. Pair this delicious soup with some garri, corn fufu, semolina or whatever rocks your okra soup boat. Finger-licking…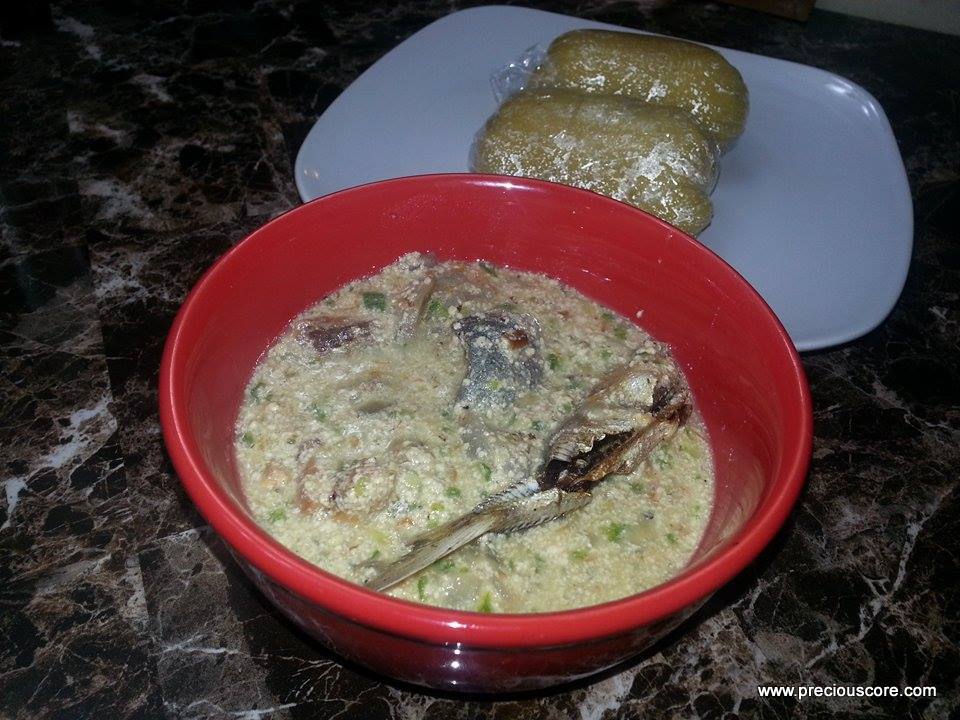 OKRA-EGUSI SOUP RECIPE
Prep: 10 mins
Cook: 20 mins
Total: 30 mins
Serves: 4
Ingredients
1 and a half cups of fresh okra (finely chopped or grated)
1 cup of ground egusi
2 pounds (or 1 kg) of boiled meat and fish of choice with the stock
2 cups of Maggi
Salt to taste
1 habanero pepper (optional)
Half a cup ground crayfish
Half a cup chopped onions
You want to make sure your boiled meat/fish has some stock to it. I used canda (beef skin) and beef as you can see below. I later added some
smoked
and fried fish. I didn't want to add it at the beginning because when you do so it easily scatters before the cooking is over. Bring your stock to a boil.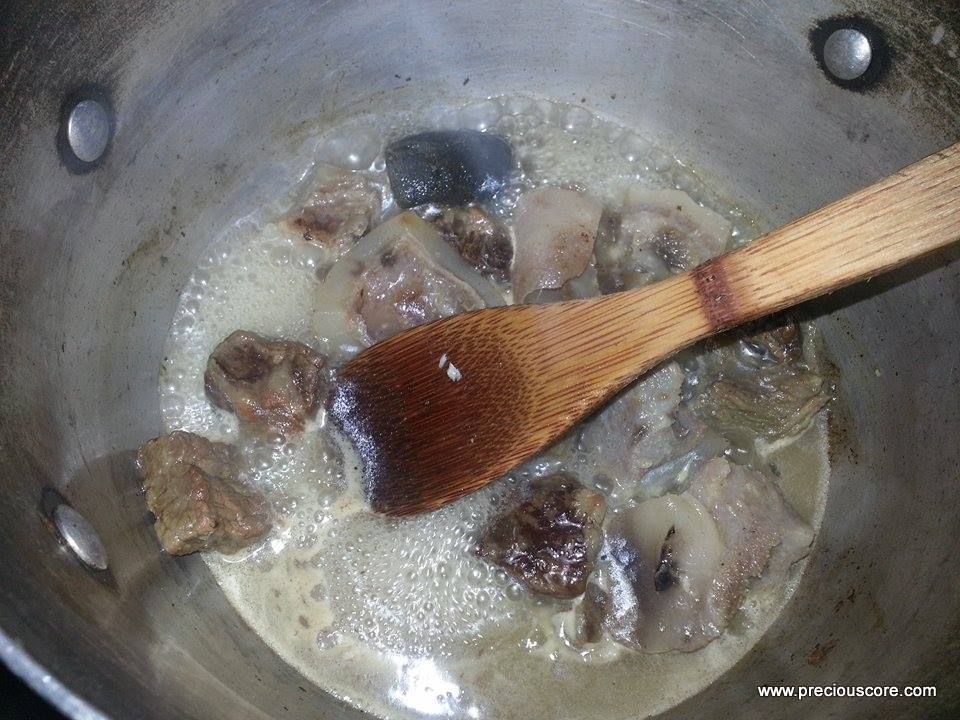 Now mix your ground egusi with some water, put into the pot, stir and let it simmer.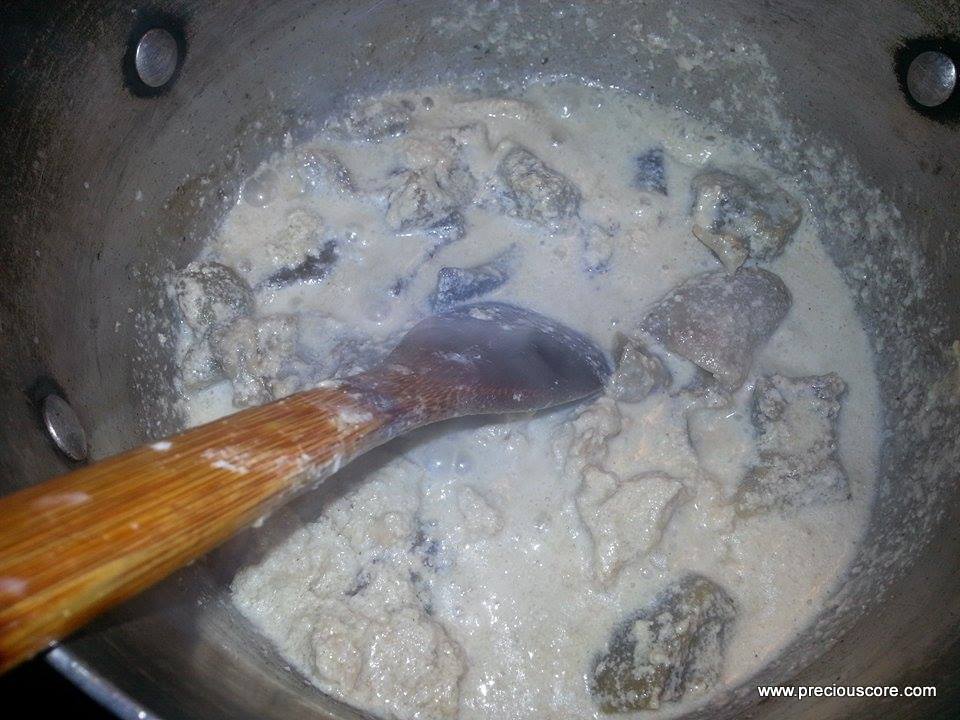 All that white goodness makes me wanna sing a song:
"Egusi lifted okra
Egusi lifted okra
When nothing else would do
Egusi lifted okra."
Don't mind me. I get carried away sometimes.
Now add in your crayfish. This gives it a rich irresistible flavour.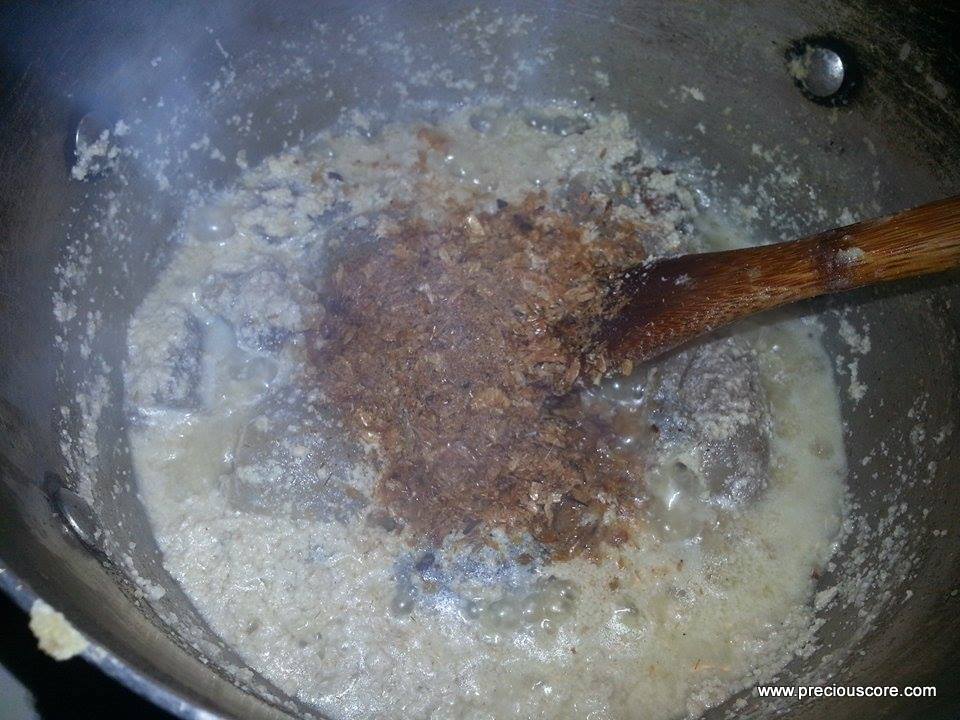 I feel like singing another song but I don't want to bore you too much so I'll just move over to the next step.
After stirring in the crayfish let it simmer for a while then add the freshly chopped (or grated/blended) okra.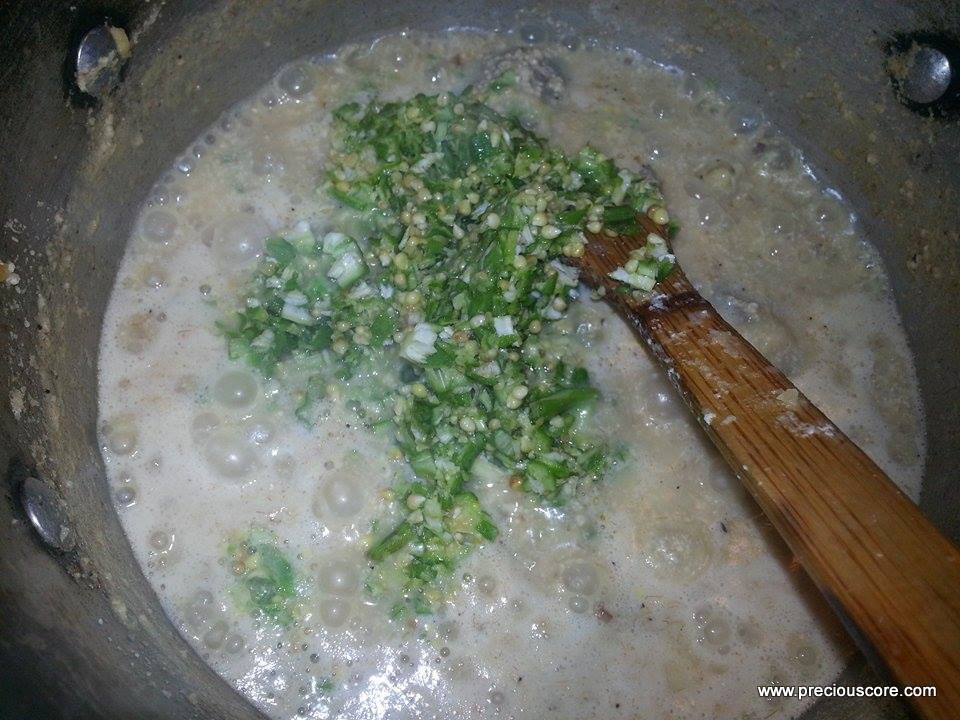 Mix baby, mix! Add in chopped onions. I add it at this stage because I want the fresh flavour of onions to linger in the soup. You can add yours earlier on before the egusi if you so wish.
At this point, you want to adjust the consistency of the soup. If it is too thick, add some water to lighten it up. Note that you shouldn't add so much water from the start. It is better the soup turns out too thick than if it turns out too light.
Add your fish and throw in your pepper if using. Note that you can also add ground pepper too if you so wish. Let all that egusi-okra goodness marry together for about two to five minutes. My friend, you just made for yourself something delicious!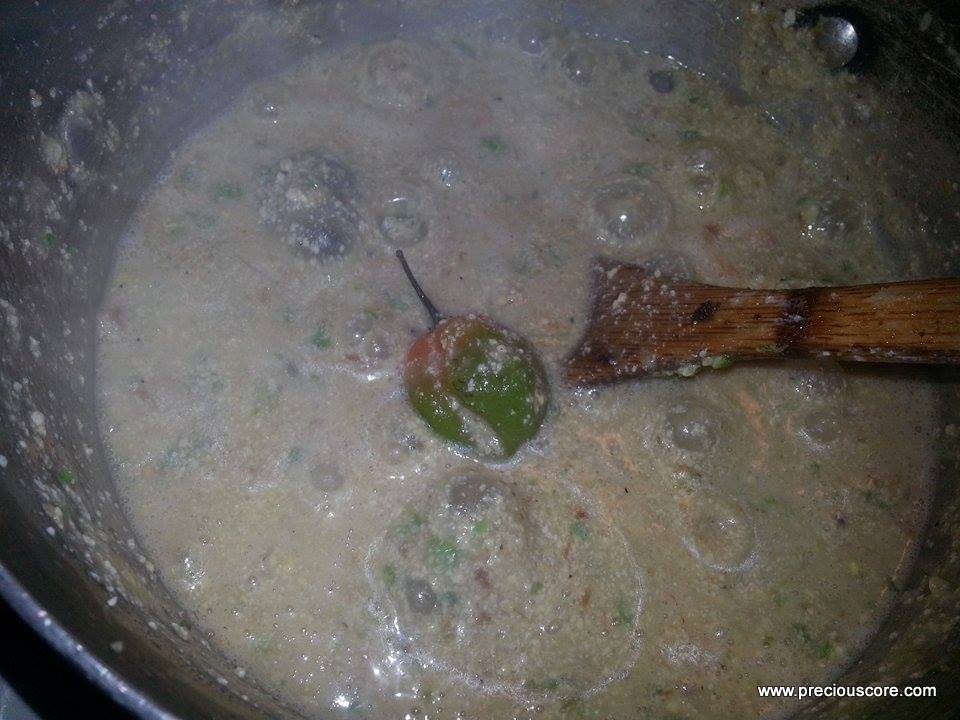 Enjoy!