My First Pregnancy 2
Published Jul 27, 2015
Updated Apr 27, 2017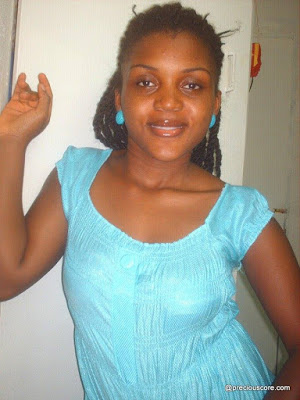 Hello people, so I was gisting you on how being pregnant for the first time went. I am here to continue the story. Read the first part HERE.
I was in my second trimester. My belly formed a pouch, my nose suffered from weight gain and thankfully the frequent nausea was history. I walked around with the evidence of sex. Touts on the streets of Douala, market women and random people started calling me the names they often hollered pregnant women: "Fatigue! Manyi! Ekete!" Then there was the parlance that often made me cringe: "Qui ta fais comme ca?" (Meaning, '"Who did this to you?")

I made frequent trips to the hospital for ante-natal check ups. My first trip was when I was twelve weeks pregnant. I chose to go to my favourite hospital, Mboppi Baptist Health Centre, colloquially known as Mbingo. With my Mum around, I felt like a teen under parental guidance. We left the house quite early… or so we thought.
We walked from my house to the main street where we would board a cab to take us to the health centre. As cabs approached us, we motioned with our fingers for them to stop and yelled, "Mbingo!" It took a while and an offer to pay more than the basic two hundred francs fare before we could get a willing chauffeur.
For some reason, I enjoy medical visits so I was looked forward to my first ante-natal class. I jumped from the taxi and chattered with my mother like secondary school mates as we made way to the prenatal section of the hospital.
When we arrived, It was quite a sight. Phew! I have never seen so many pregnant women in the same place and at the same time. It was a mixture of hormones at work. I picked a number that indicated the order in which I will be received and quickly found a place to seat.
My closest neighbour was Aunty Pauline. A little badinage with her revealed that she owned a hair stylist shop and was carrying her second pregnancy. With a mouth filled with saliva, she said: "Na truck bring me today. I no sure say I go fit cam every month."
There was Elsie the puff-puff seller who had joggled her way all the way from Bonaberi, Amelie, the francophone girl who didn't want to put on any weight and Annabel who hung her nose as though she was in a public school toilet.
After a brief morning devotion and a health talk, our vital signs were taken. We were tested for various STDs and our bellies were examined, they were many procedures to assess our well-being.
After that first visit, I took monthly trips to the hospital for antenatal check-ups. At every visit, we were given a lecture, our urine samples were tested for protein and sugar. It was fun to hear the medical personnel refer to us as "belle dem".

With most of the nausea that almost made a skeleton of me in the first trimester gone, it was an easy breezy second trimester.

One very important part of the pregnancy was prayers. I prayed that the things that destroyed children will not destroy my child. I prayed to have a good and considerate baby. I prayed for a smooth delivery. The months passed by so fast then I moved on to an epic third trimester.
I will tell you all about that in the next post. Hope you read THIS POST so this one can make more sense. Which phase of pregnancy do you enjoy most and why? Talk to me below!
Hope your week started well. Mine started sluggishly but I had a rush of adrenaline and things started moving really fast. Thank God!!! See you in the next post!