My First Pregnancy Part 3
Published Aug 05, 2015
Updated Apr 27, 2017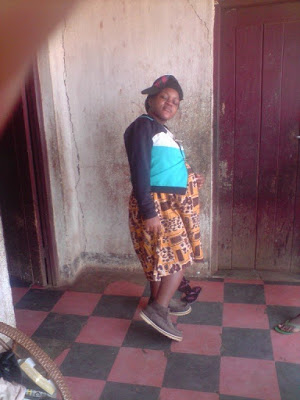 One day before delivery… I was having 'fun'. Blame it on my brother and his crazy ideas…
Wait, have you read MY FIRST PREGNANCY 1 and MY FIRST PREGNANCY 2? Please read them before this so you can get the complete picture.
I woke up for the twentieth time to pee. Okay… not twentieth but that's what it felt like. My sleep was constantly interrupted by the need to pee and that was nettlesome. I pulled my self from the locally made oak bed and slowly walked towards the bathroom where I quickly emptied my bladder. With my eyes partially closed, I made my way to bed to continue with my adventures in dreamland.

In a short while, I felt the need to pee again! I was infuriated. How did my bladder fill up in such a short time? If my bladder were a person then we would have been having a serious 'talk'. Attempts to ignore the need to go and sleep away didn't work. I grudgingly got out of bed and went to the bathroom again…
Sleepless nights for mothers do not begin when they give birth. They begin in the third trimester of pregnancy. The numerous discomforts in this phase makes a good night's sleep a fantasy.
I struggled with sleeping positions. When I turned to the right, I felt like turning to the left. When I turned to the left, I felt like going back to sleeping on my right side. Then when I finally got to my right side, I would feel as though laying on my back will do the trick for me. When I lay on my back, I would wish I could just lay on my stomach. But I couldn't lay on my tummy! My nights were characterised by poky shifts of tossing and turning.
After enjoying the comfort of the second trimester, I moved to dealing with the hassles of the third trimester. I was an inflated version of me. Everything on my body had increased in size. My favourite shorts could no longer go beyond my thighs. My fingers grew bigger and my wedding ring got stuck. I tried severally to get it out but failed.
My feet were as big as those of an elephant (okay, hyperbole). The hospital said it was due to fluid retention, a medical condition known as oedema. Thankfully, it didn't hurt though it seemed so.
As I moved about, I still attracted comments from onlookers but this time around the tone changed from sarcasm to sympathy. Almost everyone advised me to drink lemon grass colloquially called, 'fever grass'.
I almost finished a neighbour's fever grass in her garden due to this recurrent advice. I harvested the fresh ones boiled them and gulped down the tea most of the times without sugar. When the fresh ones got finished, I began harvesting the dried ones. Thank God for a generous neighbour! Lol. There was always lemon grass tea in my flask. Drinking it did not change a thing, though. I drank it so much that my 'drinkittude' became contagious. Almost everyone around me began consuming the homemade tea.
Then I was advised to have an ultrasound. Hear the midwife:
Belle dem, as time for born di cam reach e fine for go make dem look pikin for computer. E go helep we for know if pikin di grow fine. Them go check dat water wey e shiddon inside if e correct. Den dey go check if pikin shiddon fine. Abeg, for here we no di talk wether pikin na boy or girl because some Mami dem di vex when they say na boy when they want girl or they say girl, when they want boy. Pikin na pikin!
So I had an ultrasound which cost, 10,000 CFA frs. Thankfully the ultrasound technician said I was healthy and baby was doing just fine. They gave me a picture 'claiming' it was one of my baby. All I could see were black and white things overlapping each other. Well, I was thankful that my baby was fine.
Next, I'll talk about my first delivery!