HERE'S WHAT'S UP: 7 THINGS
Published Nov 07, 2016
Updated Nov 15, 2016
1. Today on my Facebook food group we begin a challenge celebrating the various kinds of fast foods eaten in Cameroon. To start off, I posted the photo you see above of bread and Accra Beans/Akara, which is a fast food eaten in some parts of Cameroon. The addition of lettuce, onion and tomato is my idea. I call it Accra Beans redefined and it is yummilicious. Eat with your eyes.
2. America goes to vote tomorrow. Will it be Pa Trump or Ma Hillary? I'm looking forward to the results.
3. It's show time! Mr N and I were able to record a trailer for my YouTube cooking show. It will be published on my YouTube Channel and shared on Facebook once I'm done editing.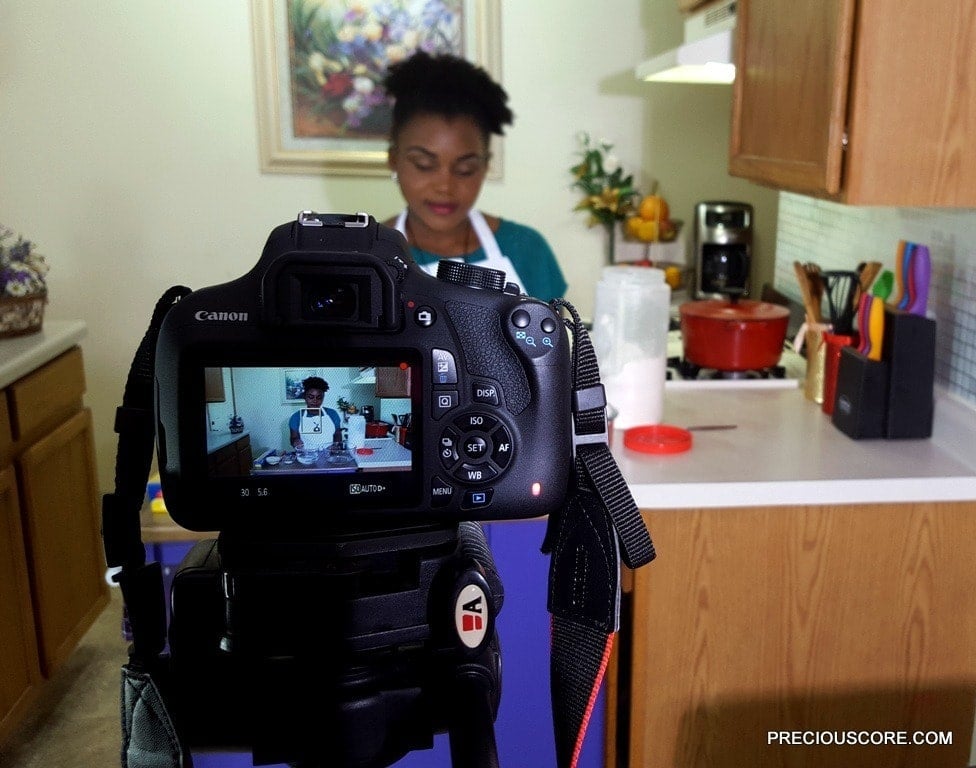 On another note, the kind of work that goes into making a single video! Kai! I should have backslid from this channel if not my love for cooking. But I just can't stop because my whole being yearns to be infront of the camera and cook and inspire. And eat… because I like totally love food.
4. God is real! I said in my last post in the series for my sweet single sisters that I will be writing on how to "wait" for your husband tomorrow. Do you know our message in church on Sunday was about waiting on God?! My devotional this morning was also on waiting! These all confirmed to me that we really need to learn about waiting on God. God is just too kind and I know he is with us every step of this series. The post will be up Tuesday November 8th which is tomorrow (or today for you) so please look out for it and let's learn together.
5. Still on the series, a cherished, very supportive and Jesus loving reader here suggest that I provide Christian-based online counselling for readers who may need it but want to be anonymous. While I don't know everything, with the wisdom of the Holy Spirit, I and other readers here should be able to help anyone with a burning question that needs to be answered. If you have such a question, send it in an email to precious@preciouscore.com and your question together with my answer shall be published on the blog then blog readers will be able to contribute.
6. Nature. The leaves on trees here have changed from green to red and orange and it is just. too. beautiful. I took these photos on a trip to the playground with the girls. The playground is by a lake hence the water body you see.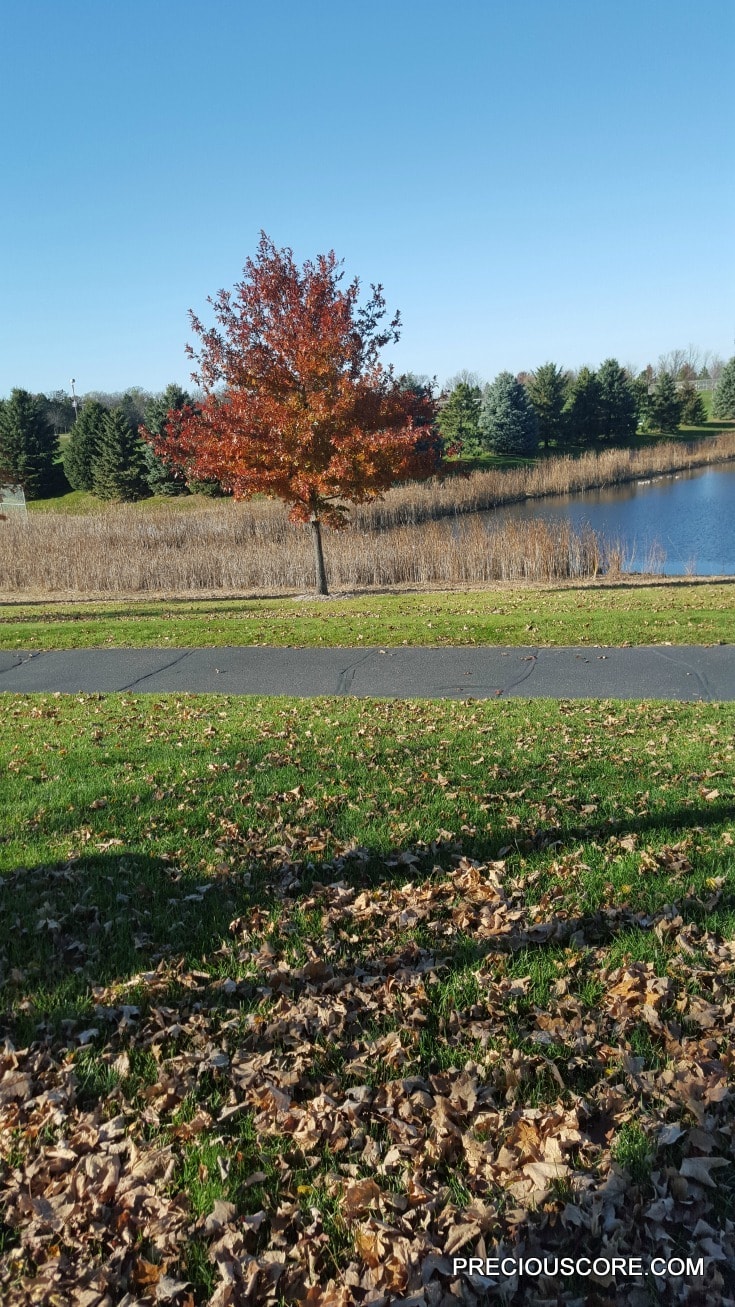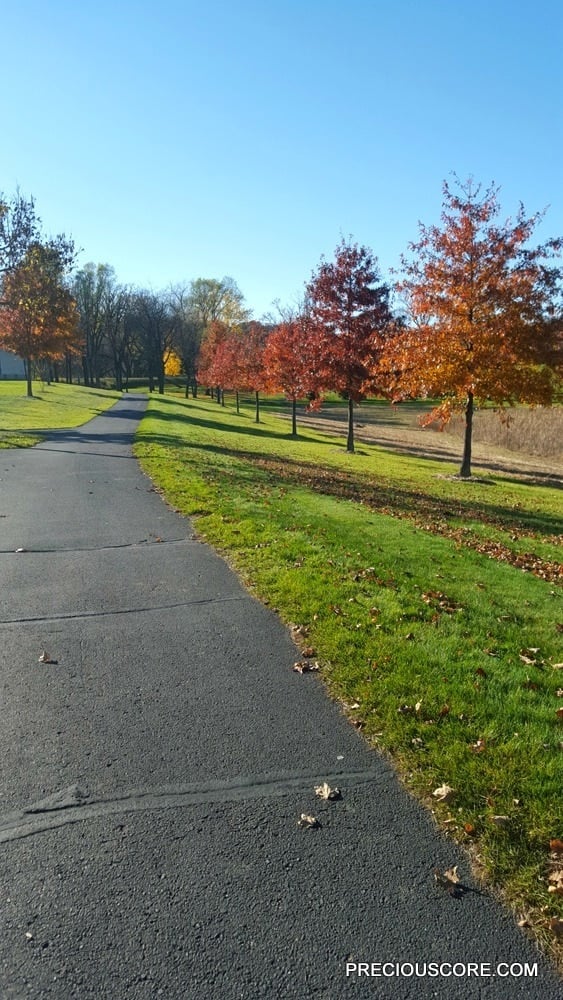 7. Writing a "done" list instead of a "to-do" list.
I read somewhere that it helps to write down a "done" list instead of getting sad over an uncompleted "to-do" list and this has literally changed my world. I mostly focus on what I have not done rather than what I have done and that could be depressing. Just thinking of what I have already done is such a boost for me to do more. And I discover that I actually do a lot everyday but since I am a "more! more!! more!!!" person I don't consider what has already been done. However, when I focus on the (endless) to-dos, I feel inadequate. For example, right now I could easily agonise over pictures for an upoming posts which haven't been edited and pending appoinments to be made. But I choose to rejoice over the fact that today I:
-Had a good night rest
-Prayed and studied God's word
-Had intense homeschooling with my kids
-Shared a blog post on Facebook
-Called my mom and dad. I love those people!
-Ate. Ha
-AND I'm writing this blog post right now which is a HUGE achievement.
What does your "done list" for the day look like? Please share below. Thanks for letting me share and keep being your sweet awesome selves. ♥