HERE'S WHAT'S UP: 7 THINGS
Published Jan 16, 2017
Updated Jan 23, 2017
1. Food photography. When I started a blog, I didn't think I would need to learn photography – all I wanted to do was write. But down the line, an awesome sister who runs a food blog told me about the need to step up my pictures. So I purchased a DSLR camera and since then, I've been taking lots of pictures. It's been quite a learning curve for me and some days I feel like crying. But I'm loving it. How do you like the tangerines in the photo?
2. Toddler mischief. My 2-year old rubbed body cream all over her body when she got the chance to be in the room with no one watching. She looked like juju calabar (a masquerade) when I saw her.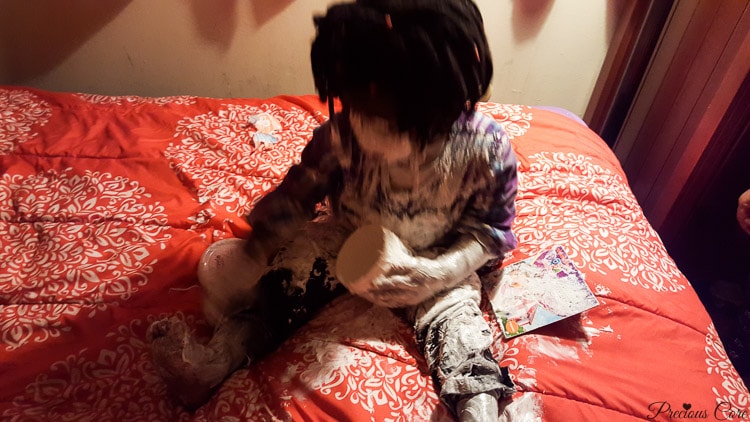 3. Pinterest. Is anyone here pinterested? Still trying to make it work for me. You can follow me here.
4. Cameroon needs our prayers. Anglophone Cameroonians are holding a ghost town today and tomorrow as part of protests against marginalisation. Please pray for God's hand to be upon us. Coincidentally, today is Martin Luther King day. I love how non-violent his protests were. My prayer is that as we continue to fight for justice, our protests will be non-violent and we will choose love over hate.
5. Birthday things. My oldest turns six this week! I can't believe I will soon be the mother of a six-year-old. How did my life fly this fast? I'm planning a photo shoot with all three girls. Any ideas?
6. Minimalism. That's almost all I'm thinking off right now. I want to be completely free of every junk and clutter in my life. I am starting with my kitchen and the kinds of food I purchase and eat. I will put up a post about it tomorrow. I want to live light so that I can be more.
7. Giveaway! Because it's the beginning of the year and I love you, I am giving away $50 (fifty dollars) to one amazing reader. If you could use some cash in your life, enter now. Entry is solely by commenting on this post. Leave a comment below telling us elaborately how you discovered this blog. The winner will be randomly selected and announced next Monday January 23, right here on this post.
Update on January 23
Giveaway winner: The winner is Dominika. Please send an email (using the email address you comment with) with your full names and location to info@preciouscore.com.
Live loved this week. ♥