HERE'S WHAT'S UP: COOKING FOR A NEW MOM
Published Jul 12, 2016
Updated Apr 26, 2017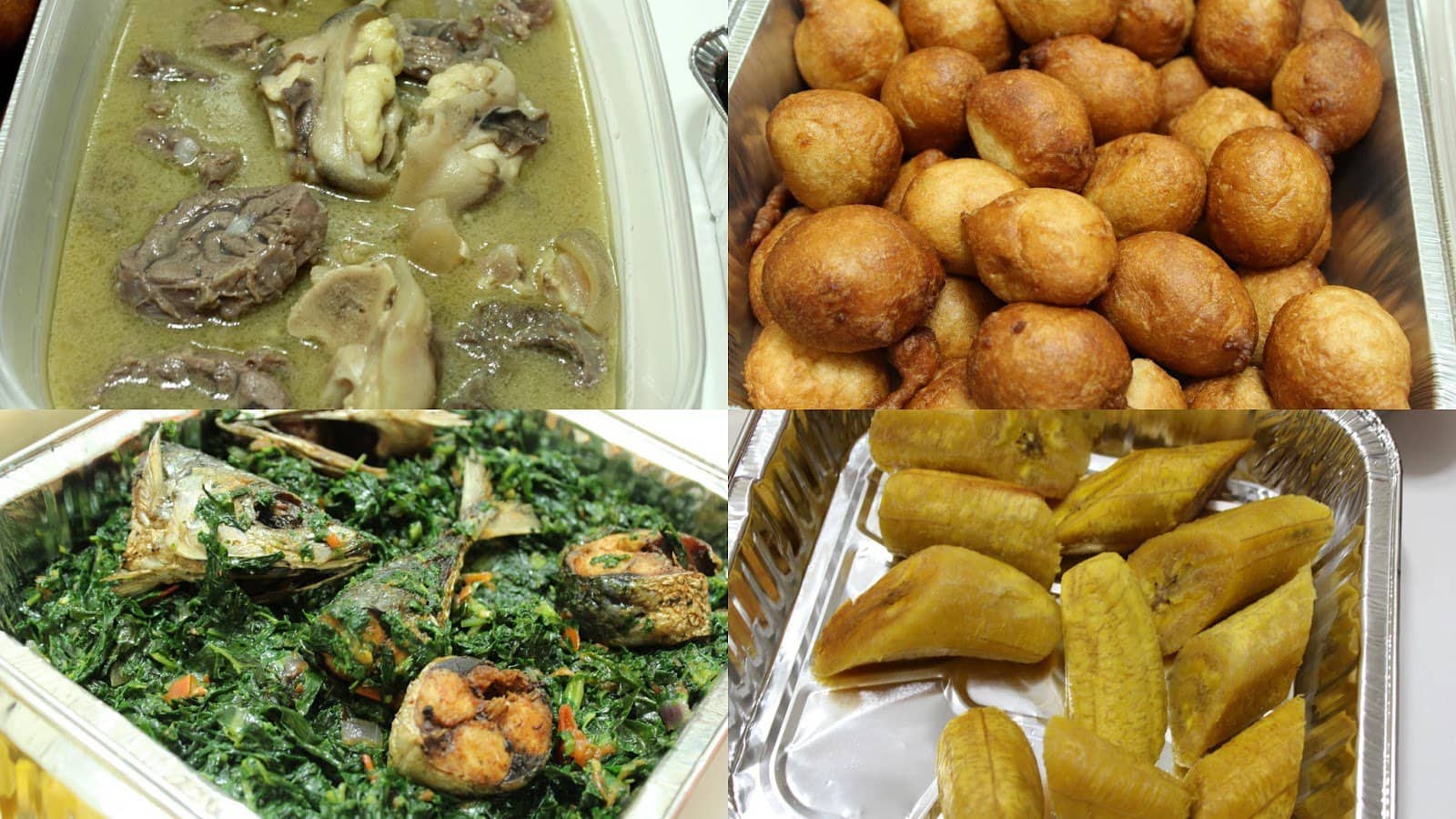 A few months ago, I visited my pregnant Ugandan neighbour. She reminded me of the good not-so-old days of pregnancy. She constantly had saliva in her mouth and she kept chewing on things to prevent her from spitting continuously. She also couldn't stop asking me about
Jollof Rice
. My neighbour has always expressed how much she loves my food. So when she had her baby a few days ago, I went all in to give her the treat of her life. Here are the things I made.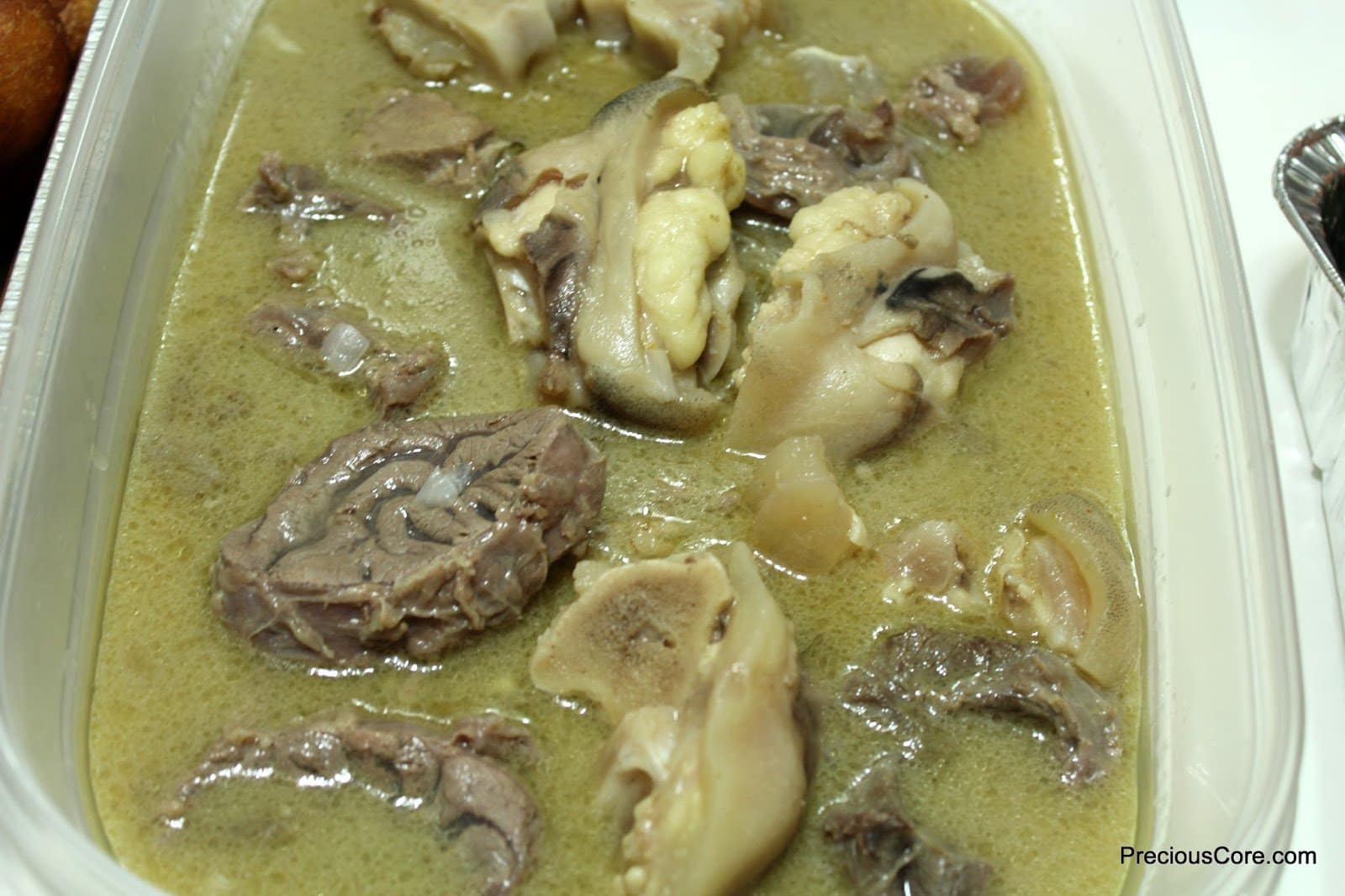 My neighbour had specifically told me she wanted
Pepper Soup
so I had to make all her pepper soup dreams come true. The actors involved in this pepper soup are Goat Meat, Burnt Beef Feet ("foot cow"), and Beef Muscle. It turned out not too light and not to too thick. Just the way I like it.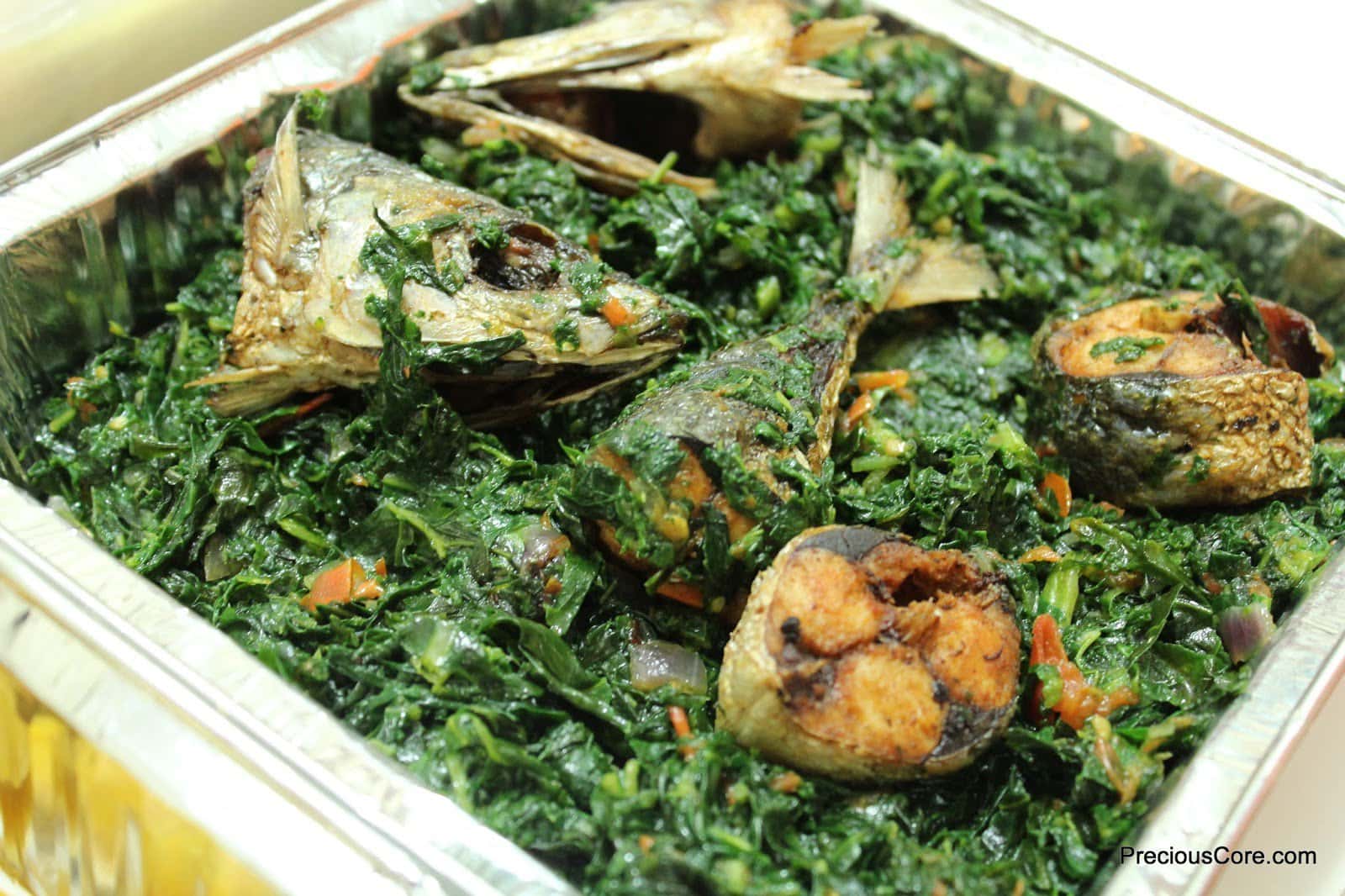 Then I made her some collard greens. I actually learned to make this from her but she has always said she likes my "dry" way of making it. Hers is somewhat soupy while mine is void of any liquid. I chop and blanch the greens in salted water then I stir-fry in sauteed tomatoes and onions. I added some fried fish to it. It is like a green party in the mouth.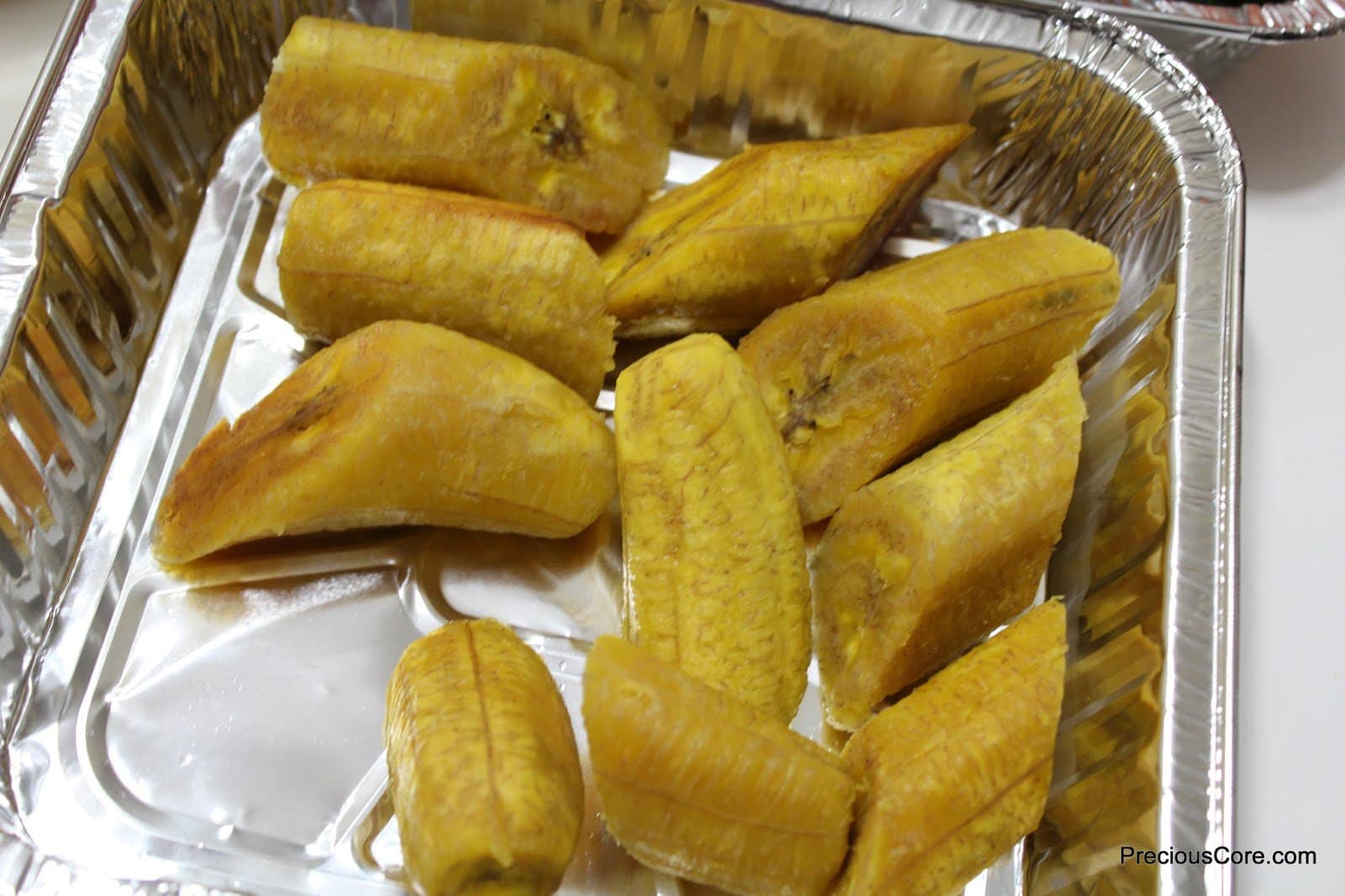 I boiled some semi-ripe plantains to be eaten with the greens and/or pepper soup.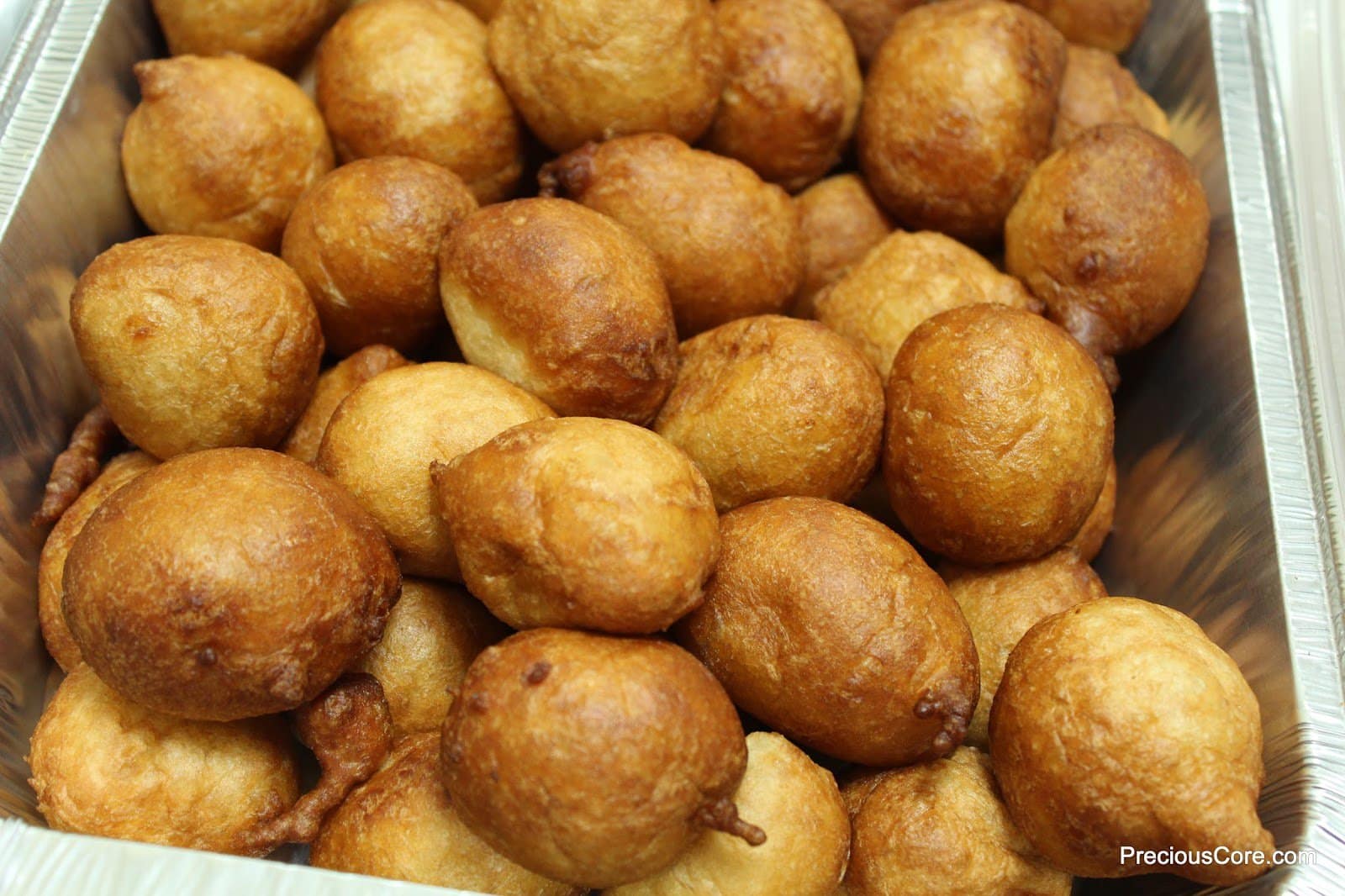 For snacks, I made a whole tray of
puff puff
. She has 4 other kids so I wanted to make a snack that could last for a while. Plus her kids totally love the puff puff. I have a killer puff puff recipe that can be found
HERE
.
My neighbour was so happy to receive the food. She started devouring the puff puff right away. That made me very happy too. One of the reasons I came to this world was to cook good food so people can eat and be happy.
Other matters:
My YouTube Channel
In other news, I am absolutely happy with the way my
YouTube channel
is growing. I now have over 200 subscribers! This to me is a milestone because apart from the "Subscribe" that appears in each video I have not actively worked on getting people to subscribe. The growth has been organic. I really should start pushing this channel more. So click
here to subscribe
, buddy!
The best part is that I have had so much great feedback from people thanking me for enabling them cook something they couldn't. This to me, is more than money. My
Fish Rolls video
has been viewed over four thousand times and the views keep increasing! I feel so blessed to be able to reach out to others through my passion for cooking.
In case you didn't know, the reason I started blogging (and making videos) was because I had kids and I wanted to grow with my kids. I became a stay-at-home-mom not because it was something I had planned but because the need arose. Someone said let your kids inspire you, not hinder you. My kids are my inspiration. Caring for them didn't stop me from reaching the world with my talents. From my kitchen table I can reach people in Malaysia, Mozambique and Maroua. All through my blog and now, my YouTube channel. I am just so thankful for the opportunity. Thank you all so much for your support!
Homeschooling
In more news, I survived my first week of homeschooling today! For the past week we have learnt letters of the alphabet and how to write them. We have also gone on one (fake) field trip. Haha
The girls told me today that they will want to be "Mommy teachers" when they grow up. They admire teaching, learning and everything in between. In fact, homeschool time is like play time to them.
Honestly, this homeschooling thing can be challenging but I am focused on the immense benefits. Again I say, we'll see how it goes. In case you are wondering why we decided to homeschool, I'm planning to write a post about that so watch out for that.
That's what's up, friends. Have a great week!
"My help comes from the LORD, who made heaven and earth!" Psalm 121:2