HOW TO GET ONE-POT JOLLOF RICE RIGHT
Published Apr 28, 2016
Updated Apr 26, 2017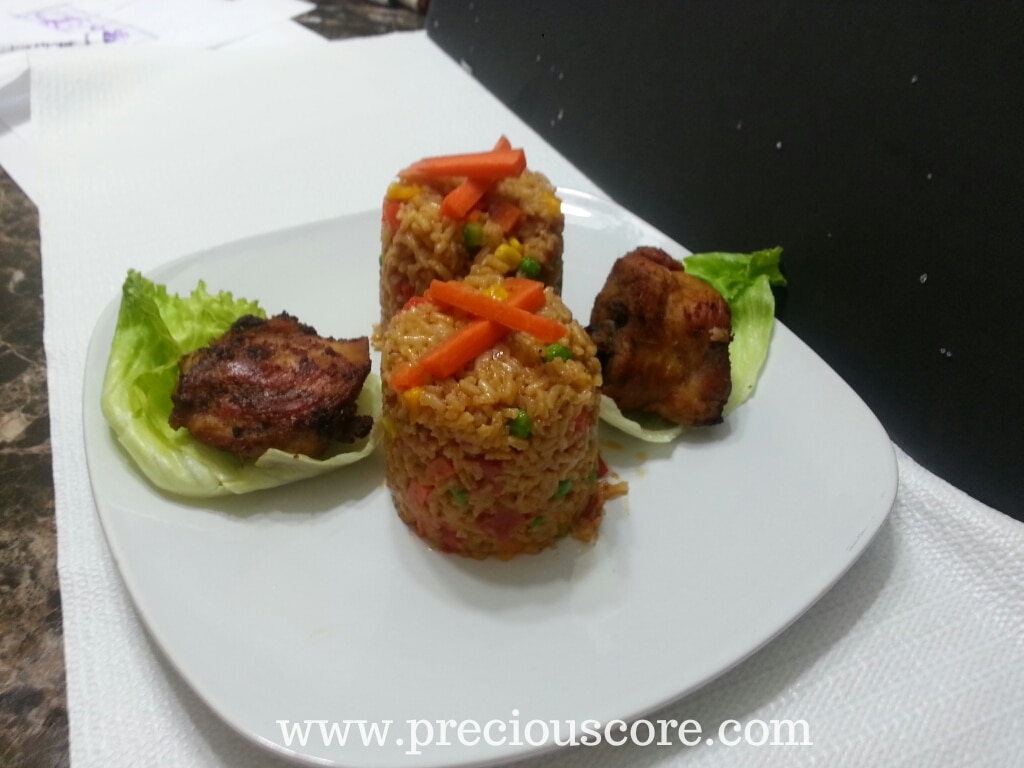 If you struggle with getting
Jollof Rice
right, then I'm sure this post is in order for you. This is how I make Jollof Rice all in one pot. It is quite tricky because depending on your technique, your Jollof Rice might turn into
poto poto
(something mushy) but we want our rice to
comot wan wan
(to be separated when cooked.)
Precious people, let's get straight to making some hearty Jollof.
Ingredients
2 cups of long grain rice
2 large tomatoes – diced
1 medium onion- chopped
1 teaspoon ground white pepper
1 tablespoon ground ginger and garlic
2 Maggi cubes
Salt to taste
3 tablespoons vegetable oil
1 hot pepper (optional)
1 – 2 cups of mixed vegetables (carrots, green beans, green pepper plus sweet corn and peas (if so desired)
How to:
Heat oil in a pot and add your tomatoes and onions. Let it fry for a while until tomatoes are depressed,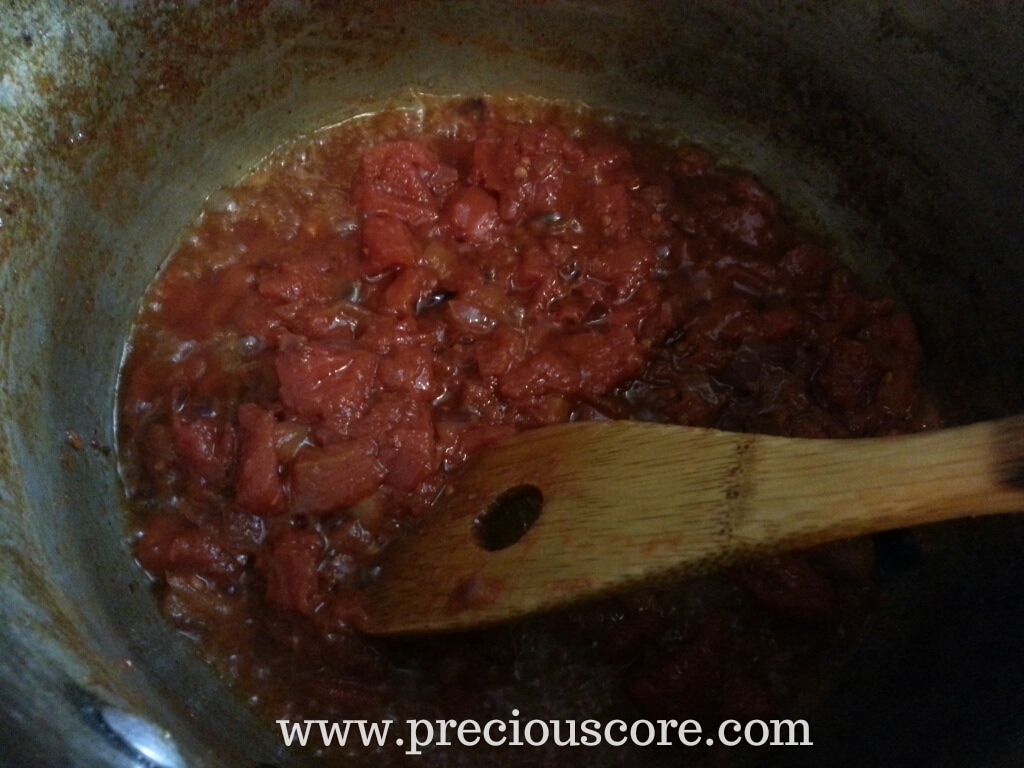 Throw in your long grain rice just the way it is. If your rice is the kind that needs to be washed, wash it and strain before throwing it in.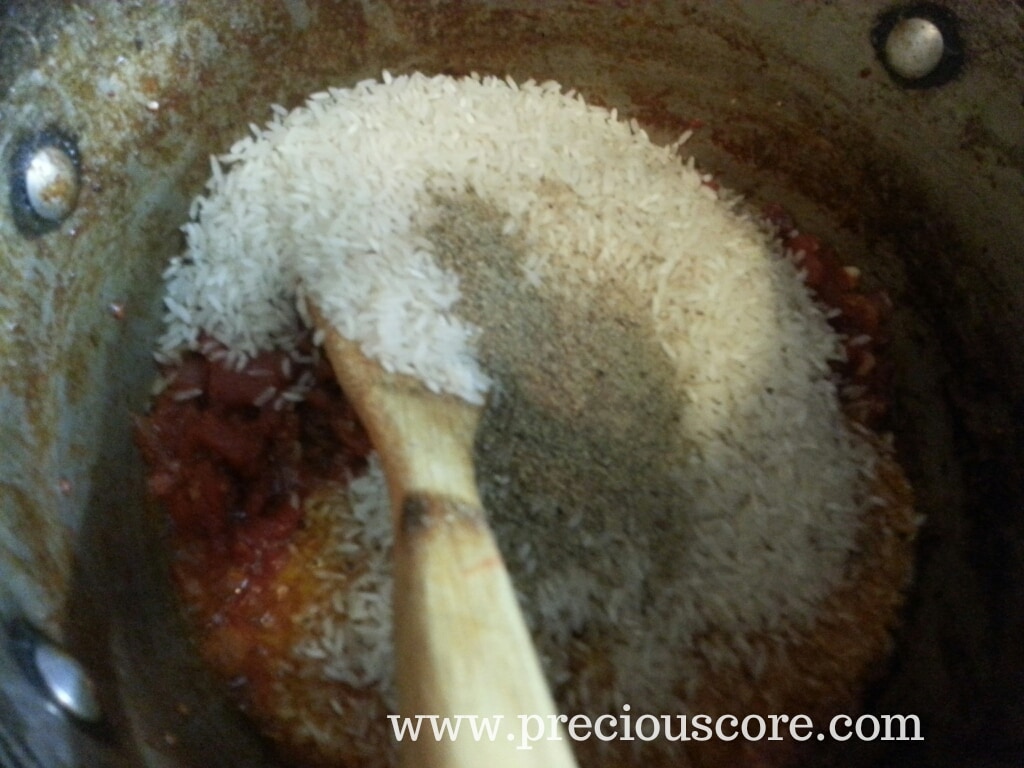 Let that fry in the tomatoes and onions for a while as you stir from time to time. I do this because it gives a nice texture to the rice. It also makes it marry the flavours of the other ingredients. Add in your white pepper, ginger/garlic, hot pepper (if using) and season properly with salt and maggi.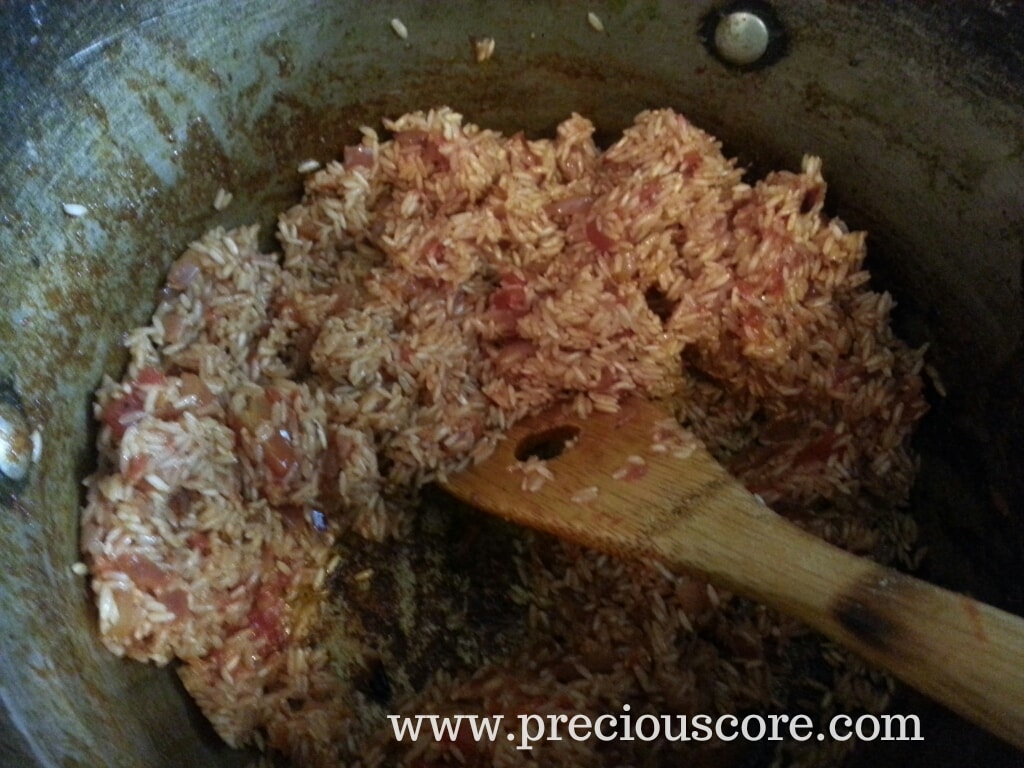 Now throw in two cups of water.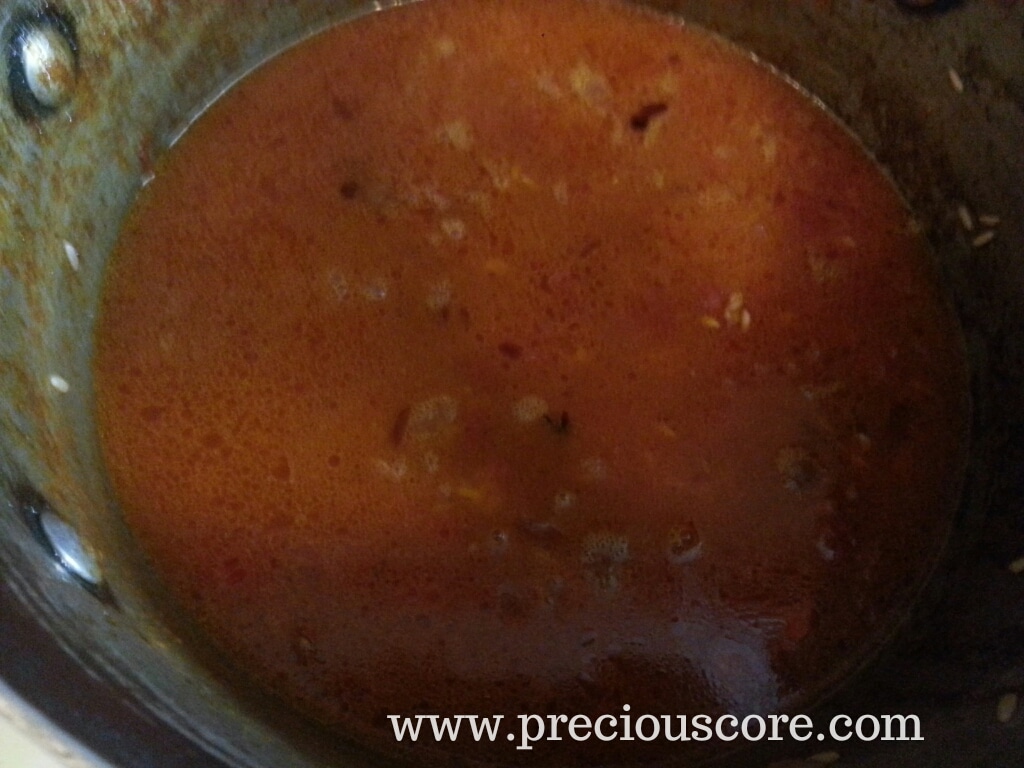 Let that simmer until the rice absorbs the water. I had some chicken stock so I threw it right in. You don't have to do this but if you by some weird unlikely stroke of luck have some meat/chicken stock lying somewhere in your kitchen, add it in, my dear.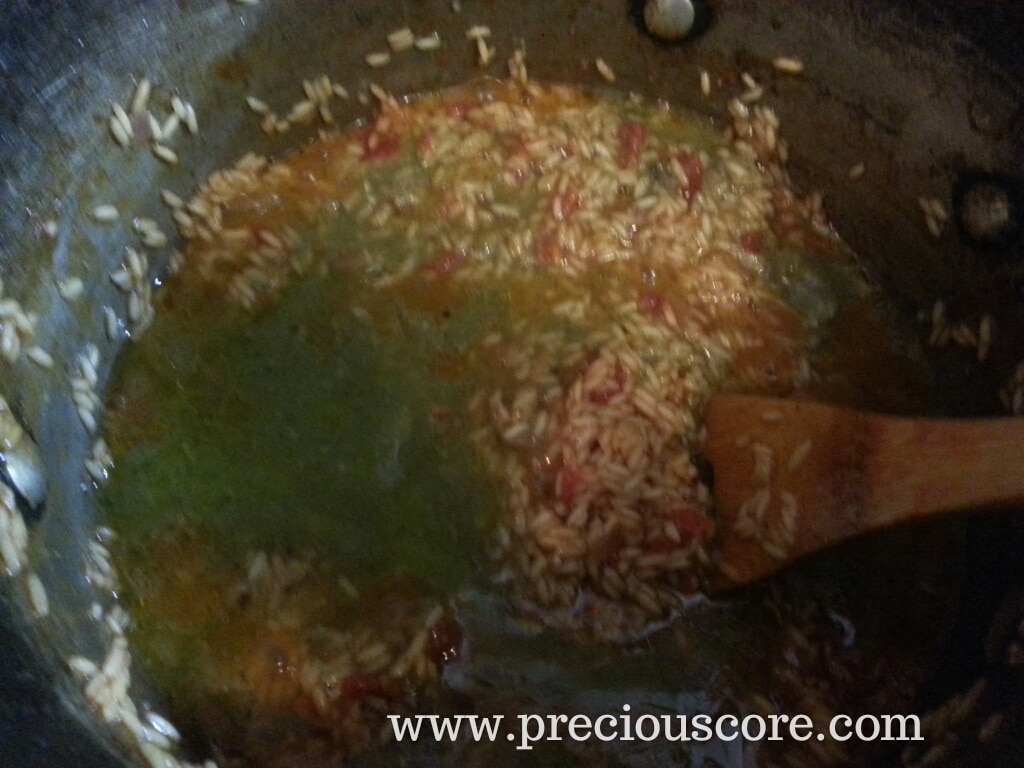 When it boils and absorbs that, add in one cup of water. As you can see, the rice is getting softer.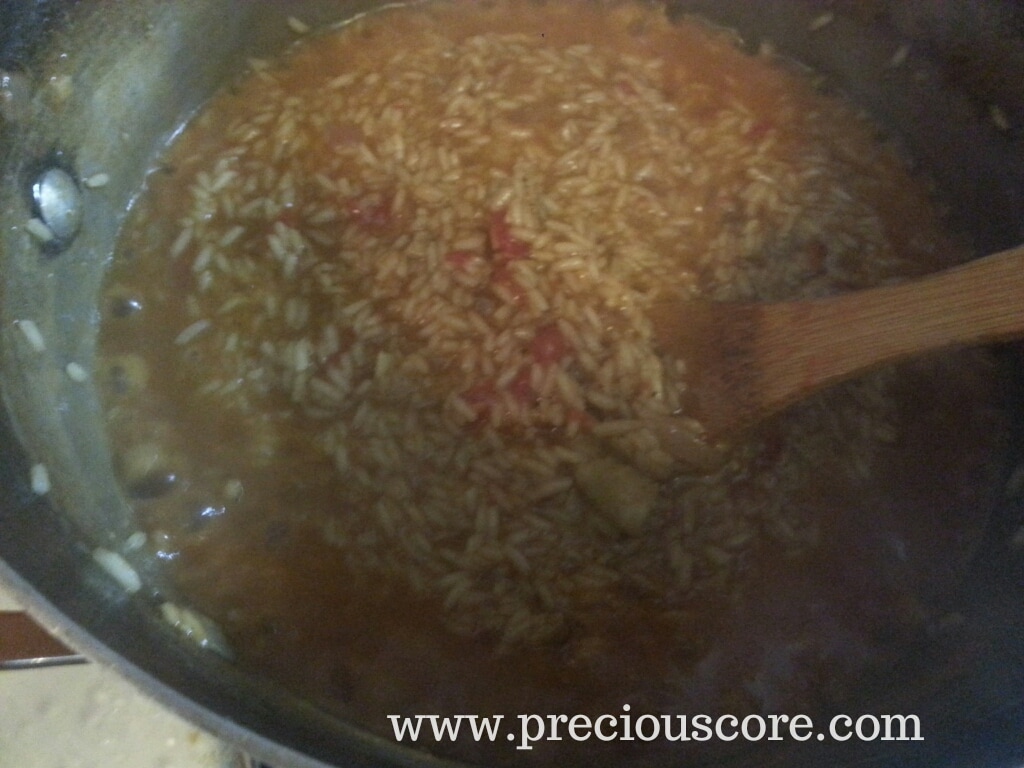 Now this is where the trick is. Your rice will absorb the water but it will still look very wet. It will also taste slightly raw. This is what leads many to keep adding water hoping the rice will get cooked and be dry. Sorry, that doesn't happen in one-pot Jollof Rice village. Turn off the fire at this point.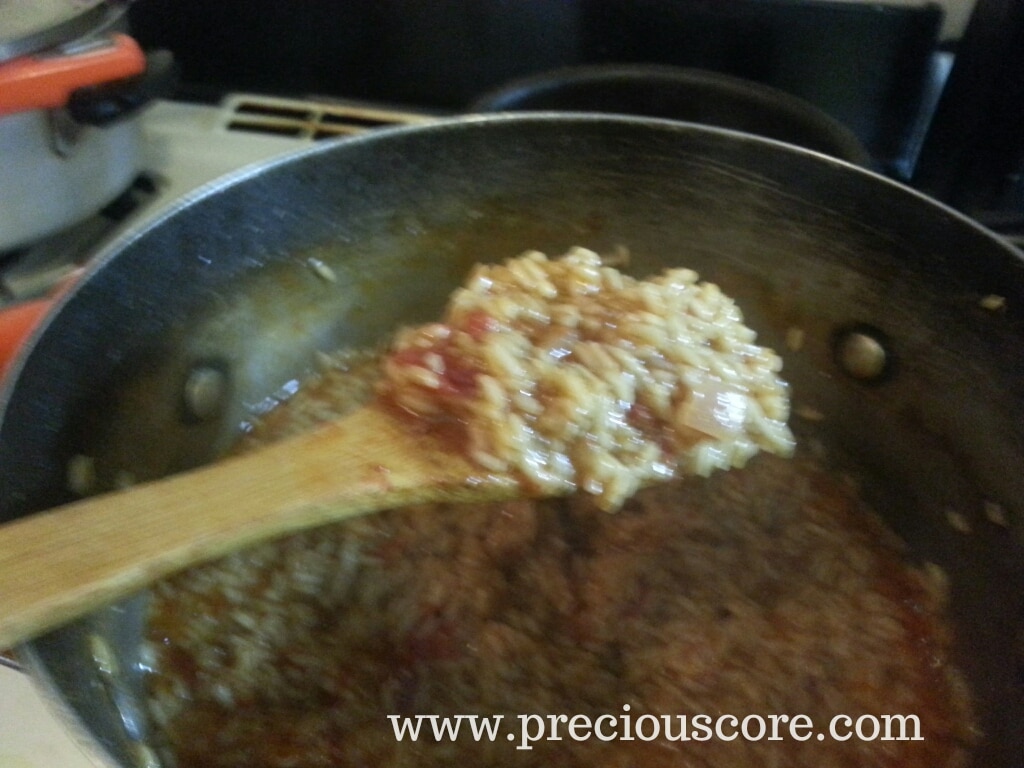 I spelled Jollof with a small "j" then I had to go back and correct myself because I read somewhere that,
Spelling jollof with small letter "j" is disrespectful. Jollof is not just food, it's a feeling, a sign of hope, a way of life.
Ha! I had to go back and correct myself.
Now cover your pot and let that sit for at least ten minutes. When you come back to check, do a happy dance because the rice will be dry and cooked to perfection. Tada!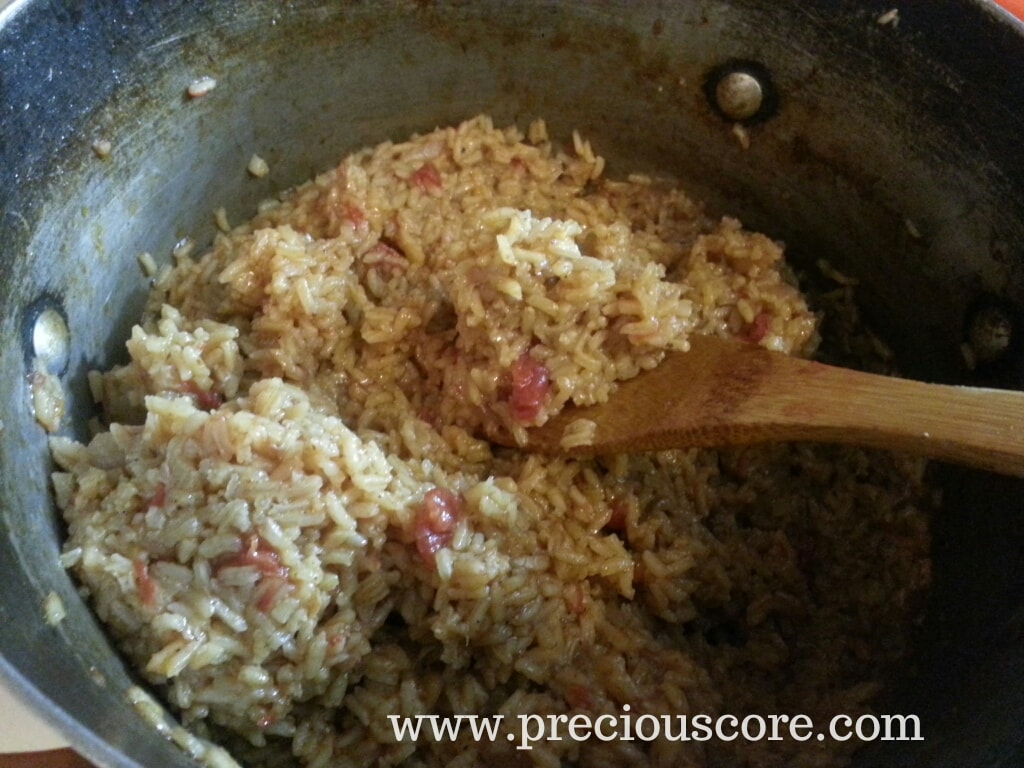 Turn your flames back on and set on medium heat. Throw in your diced mixed vegetables.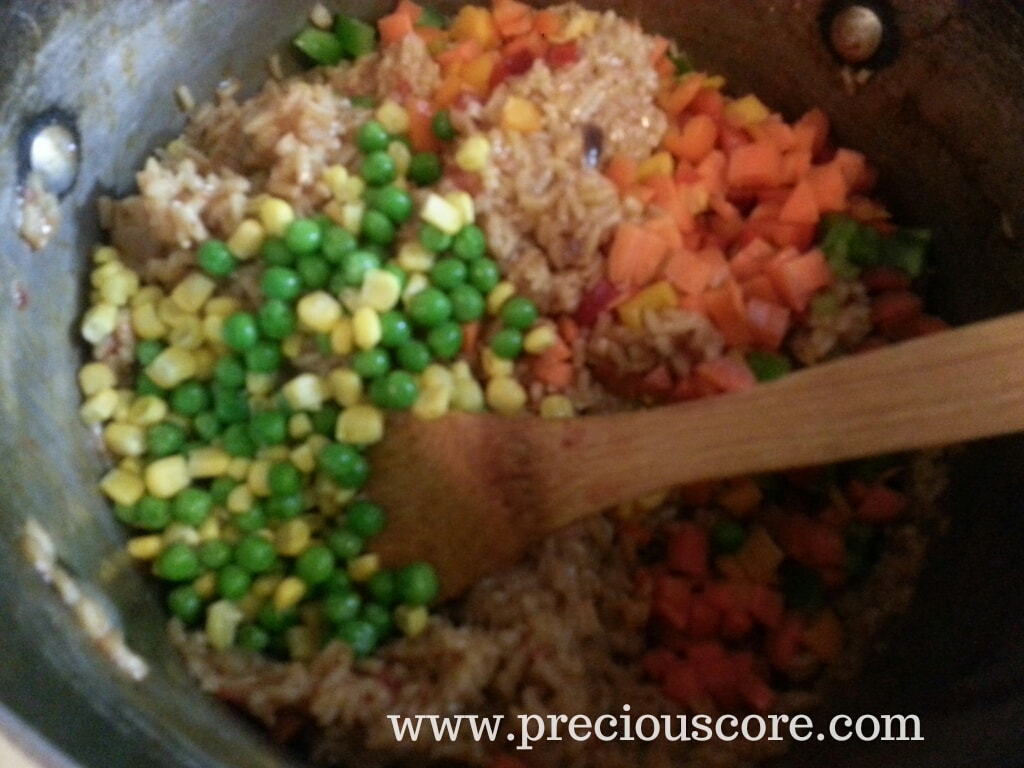 Give that a good mix and taste to adjust seasonings. Jollof is ready!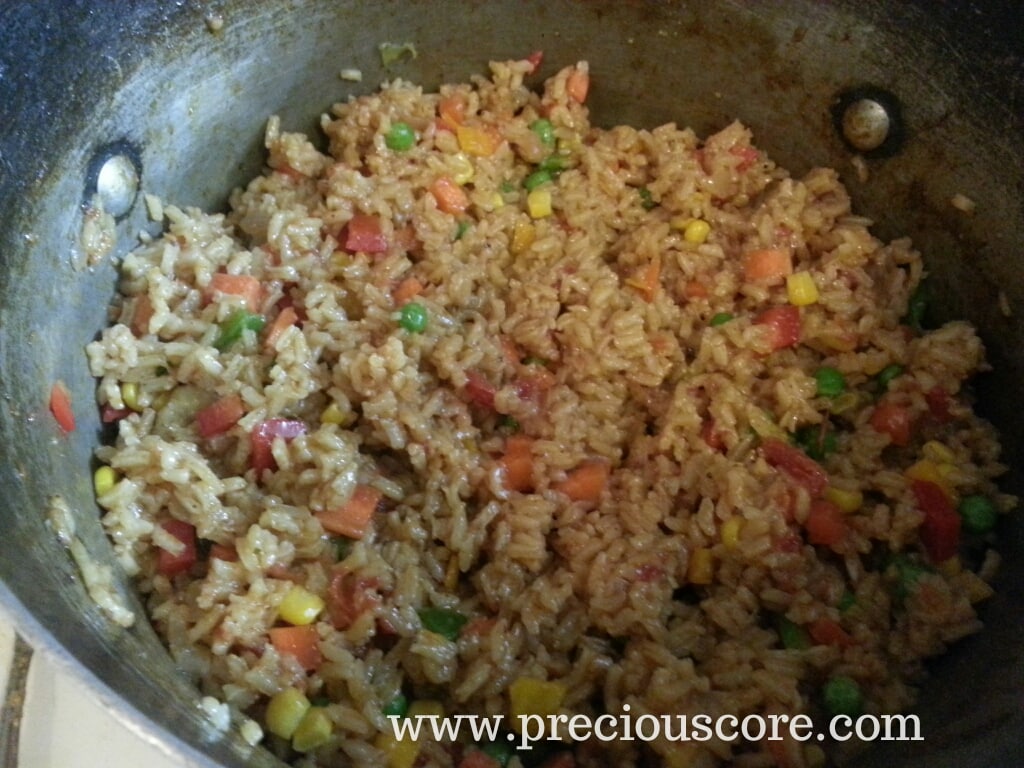 Serve this goodness with fried chicken (recipe coming soon),
stewed canda
,
soya,
grilled fish
, fried fish or
whoreva
protein you like. You can also add some diced pieces of boiled meat to it just before it gets done.
Here is a quick tip. To reheat your rice, instead of using your regular stovetop, put the rice into an oven safe bowl and heat until the top is nice and crisp. I live for this part of the rice!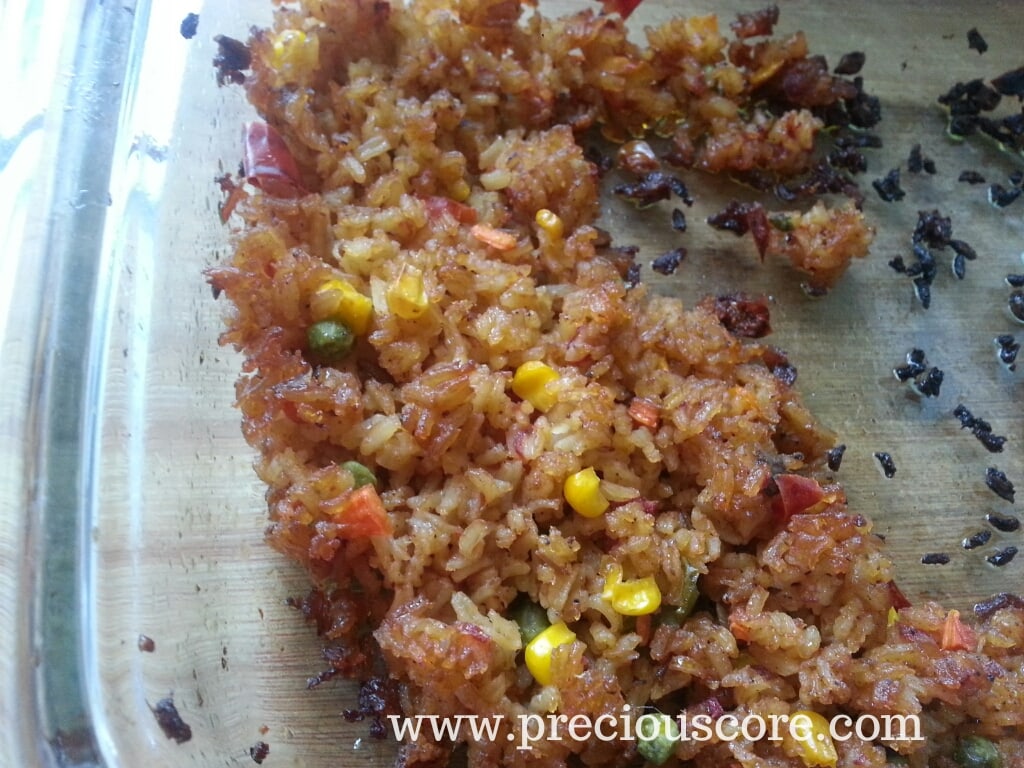 Notes: Feel free to tweak the recipe as you like. For example, you could use tomato paste/sauce instead of fresh diced one. You could also blend your fresh tomatoes too instead of chopping them.
For best results, use parboiled rice.
Here are other rice recipes: