If I Can Do this then You Can Do Anything!
Published Jul 21, 2015
Updated Apr 27, 2017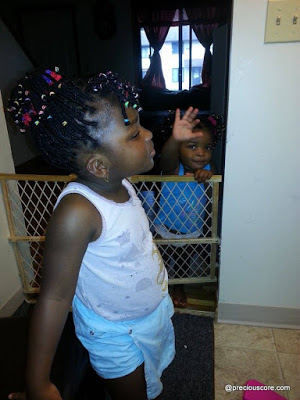 Yarn braids
I often felt like people who braided hair had some magical powers which they transferred to strands of hair. I watched them intently and wished I had their talent. Then, I started looking for ways to solve this 'mystery'.

My first 'victim' was a neighbour, back in the day. She desperately wanted her hair to be con-rowed and I was ready to help or better still, learn on the job. As I fidgeted with her hair, trying to produce some bakala, her hair refused to comply. It got loose almost as soon as I was done fixing it. That was so discouraging.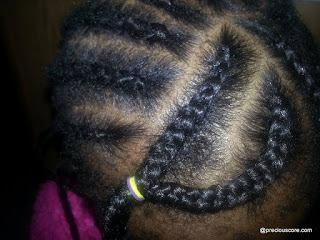 My bakala is getting better
Then I kept trying on my younger sister' hair. I tried single braids (rasta), corn-rows and even a weave (this one was disastrous). At some point I thought braiding hair was not meant for me. Perhaps I will just stick with cooking up storms in the kitchen.
But for some reason, I never gave up. After having my first daughter, I tried my hands several time on her hair. Most of the time, I got someone else to do the job for me.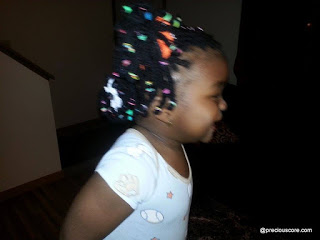 Then we moved to America where the price of braiding is over twenty times the price of braiding in Cameroon (no hyperbole here). Having birthed a handful of girls, I pushed myself to be able to put their hair in order.
Sometimes the braids got old before I wrapped up installing them. Sometimes the bakala looked liked it was done by a mad woman. But I never gave up. I needed to do this.
I kept trying until one day, a neighbour knocked on my door. She had seen my work on my daughter's hair and she wanted me to do braids on her teenage daughter. I was amazed and I felt validated.
Since then, I have occasionally braided for people for a fee. The mystery has been solved. What once seemed unachievable is now achievable.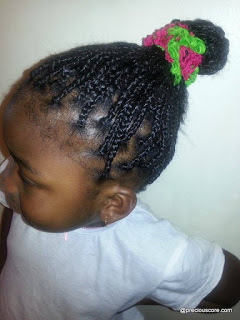 So what is that thing that you so much want to do but you think you can't??? You might have even tried and failed. Keep trying. Keep striking the rock until the water comes out. Don't expect to get it right the first few times. Persistence produces results.
As you persist, you practice more and as they say, "practice makes perfect". So yes, you can do ANYTHING. Do you believe? Are you at it?
Is there anything you have done which you thought you could never do? Please share with me by commenting below. It will be a delight to read your stories of triumph.
Have an awesome week!
*Bakala is a local expression for cornrows in Cameroon.