MIXED VEGETABLES WITH CABBAGE
Published Mar 31, 2016
Updated Apr 26, 2017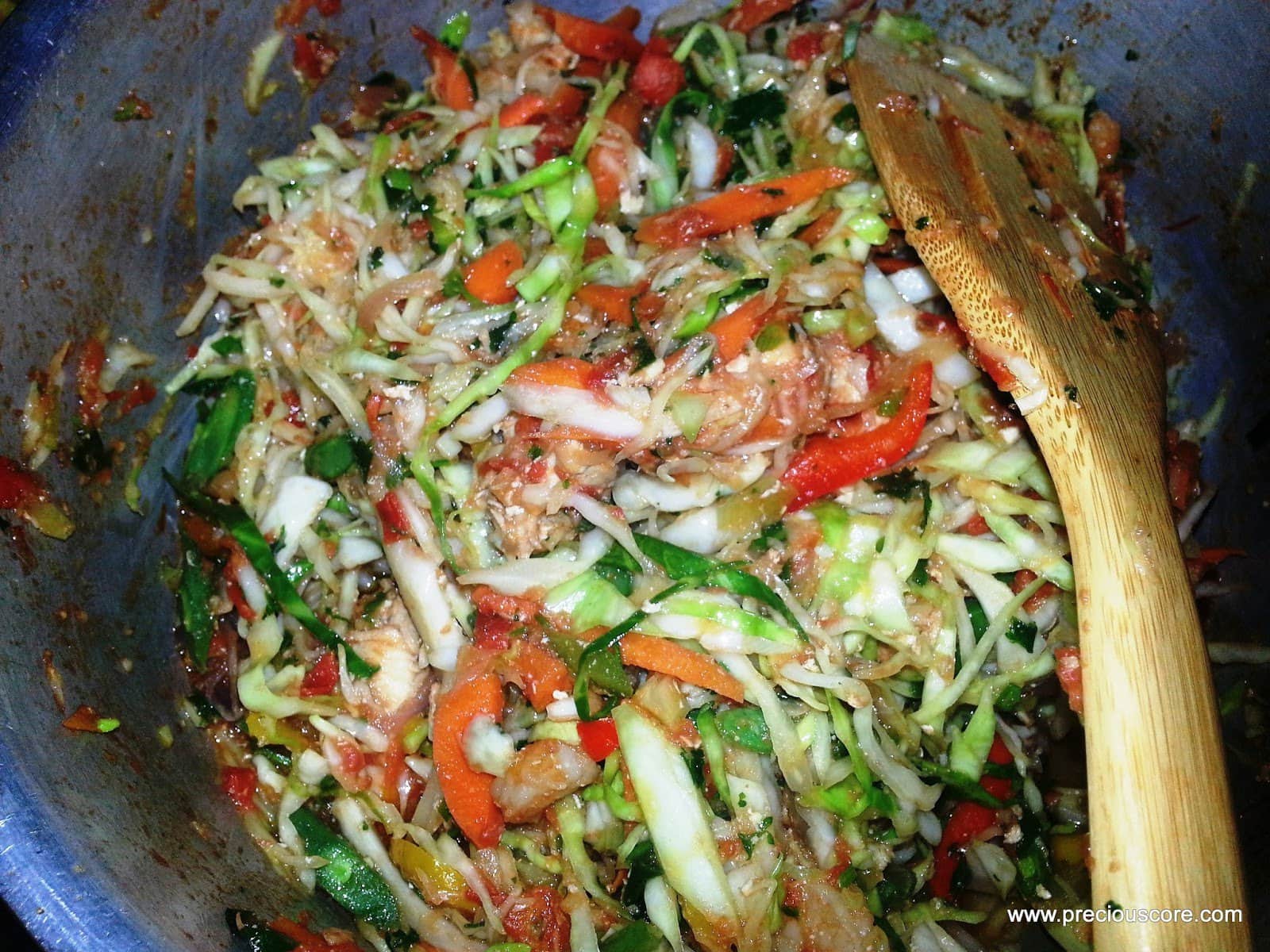 This is one meal that my Mom made me fall in love with. It looks great on party tables due to the exquisite blend of colour. I love the finished product to be crunchy in my mouth so I usually don't overcook the vegetables. When it is ready, I eat with no guilt. Ha!
The main ingredient here is cabbage. Here are some other ingredients you will need: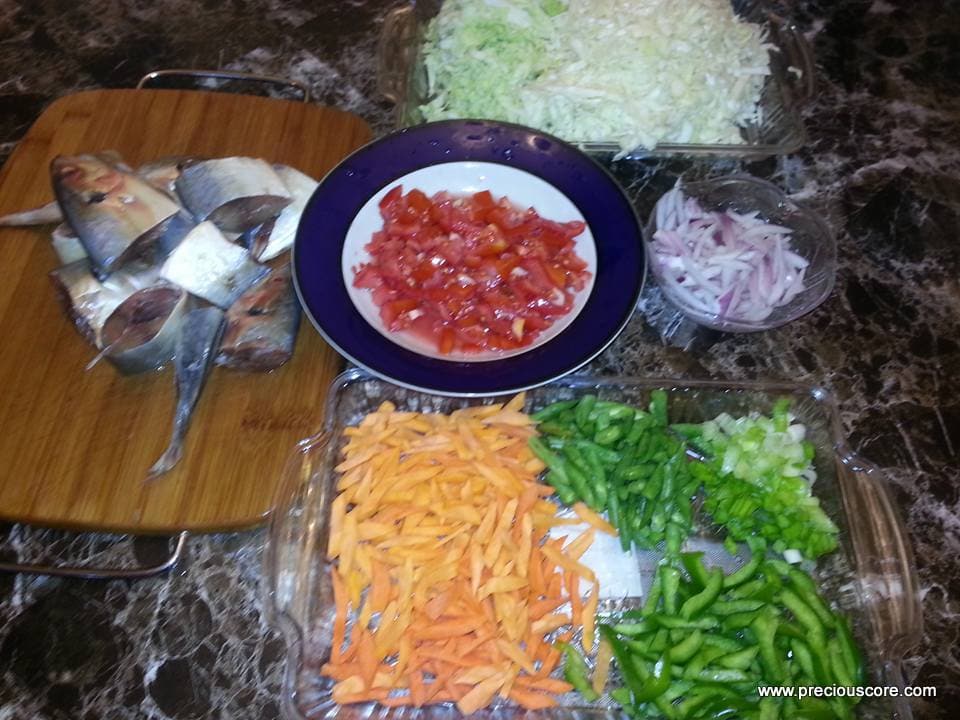 You can substitute the fish above for any other protein of choice- beef, smoked fish, chicken, turkey, you name it. In this particular pot of Mixed Vegetables, I used shrimps and they worked great!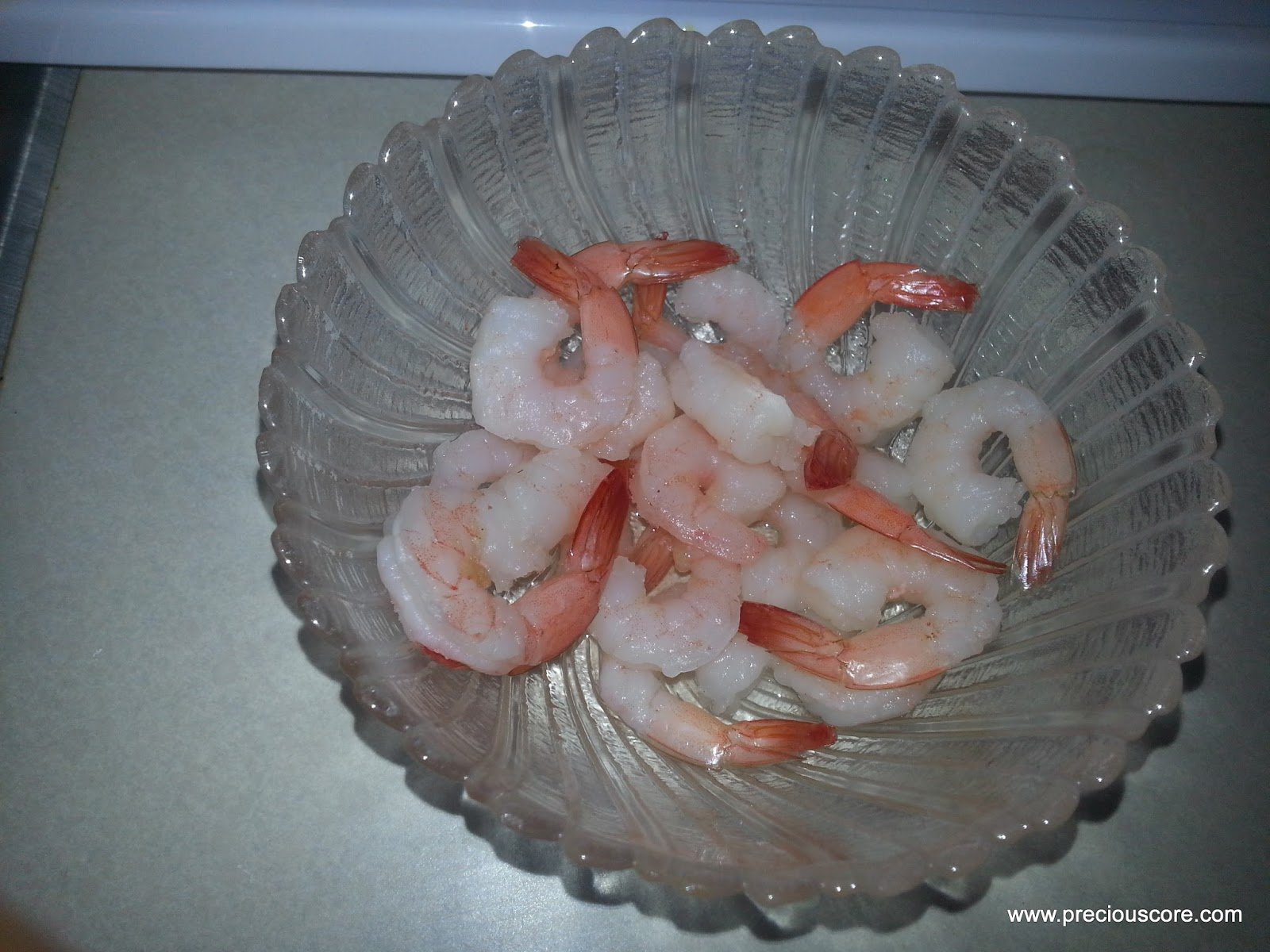 Let's cook!
MIXED VEGETABLES RECIPE
Prep: 30 mins
Cook: 20 mins
Total: 50 mins
Serves: 4 – 6
Ingredients
One small cabbage or half of a large cabbage
4 tomatoes
I large onion
About 1 inch of ginger
A couple cloves of garlic
2 cups of mixed vegetables- carrots, green beans and bell peppers
1 pound of cooked protein: beef/chicken/fish/shrimps
2 Maggi cubes
A quarter cup vegetable oil
2 stems of fresh herbs (celery and parsley) also known as green spices and green onions
Salt to taste
Hot pepper (optional)
Prepare your ingredients. Start by chopping the cabbage into small strips. Boil some water, put a little salt in it then you put the cabbage in it to blanche for about five minutes. After that, remove it and drain in a colander. Rinse, squeeze and set aside.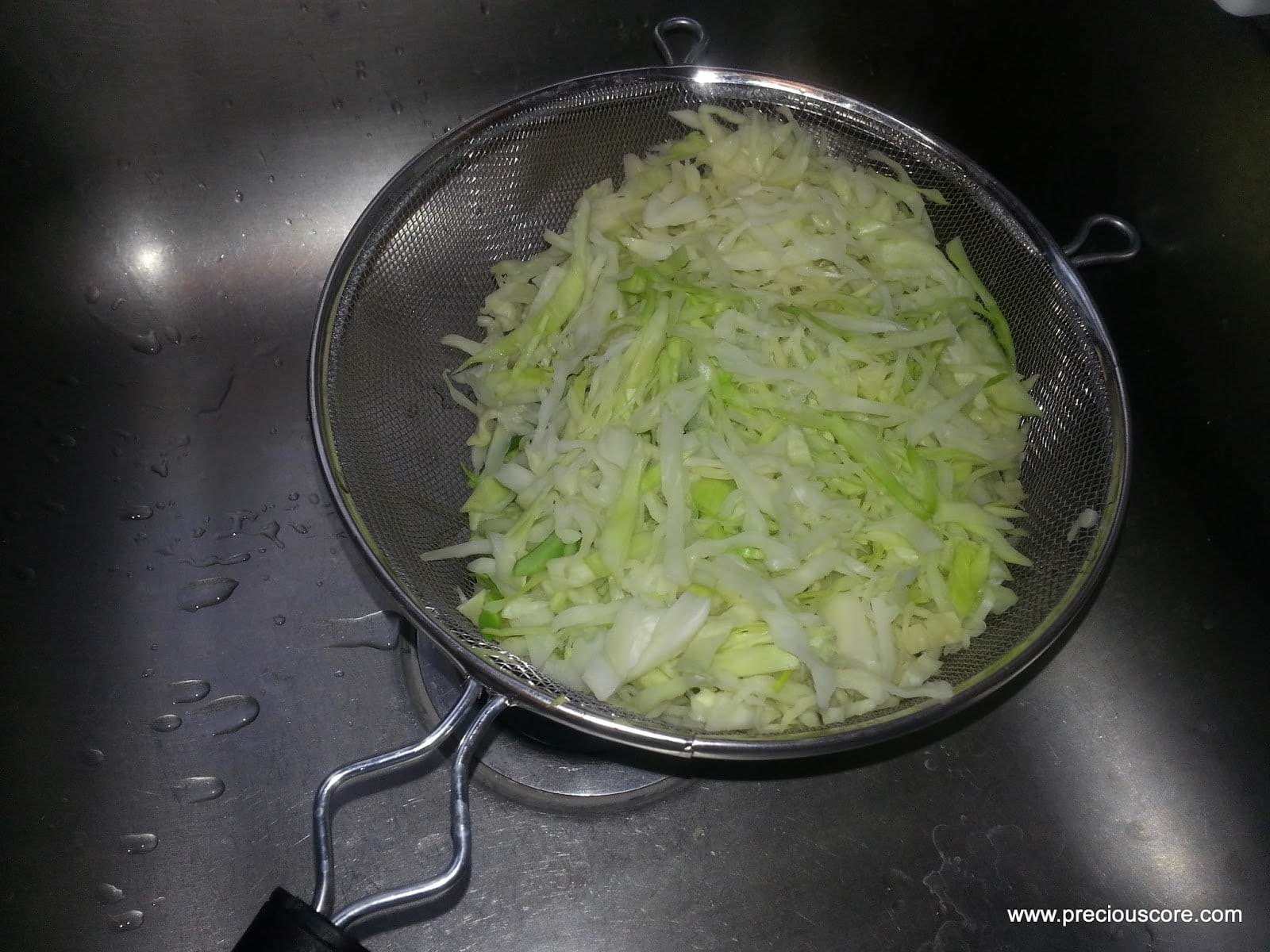 Prepared cabbage
Dice tomatoes.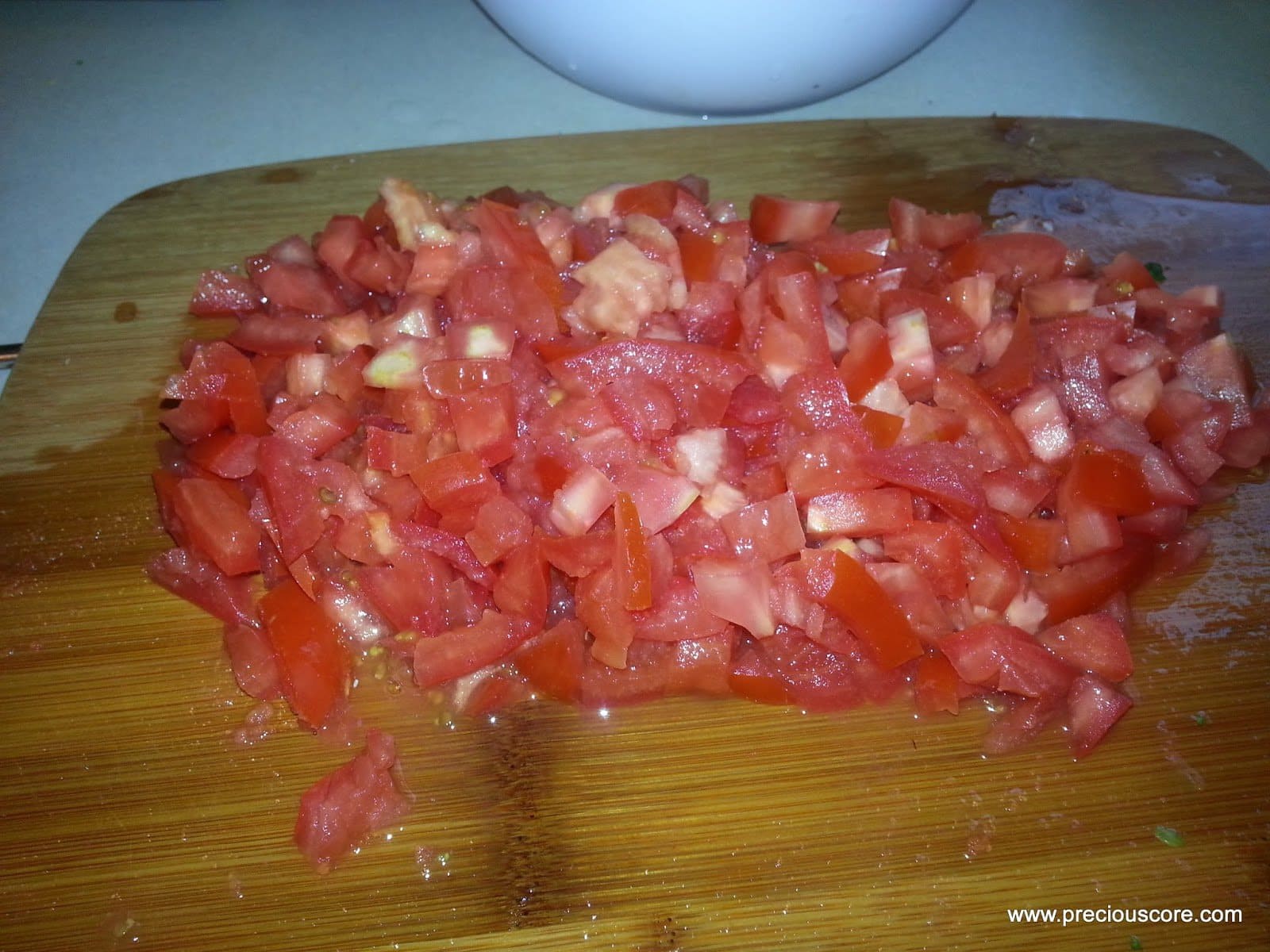 Chop the other veggies and set aside.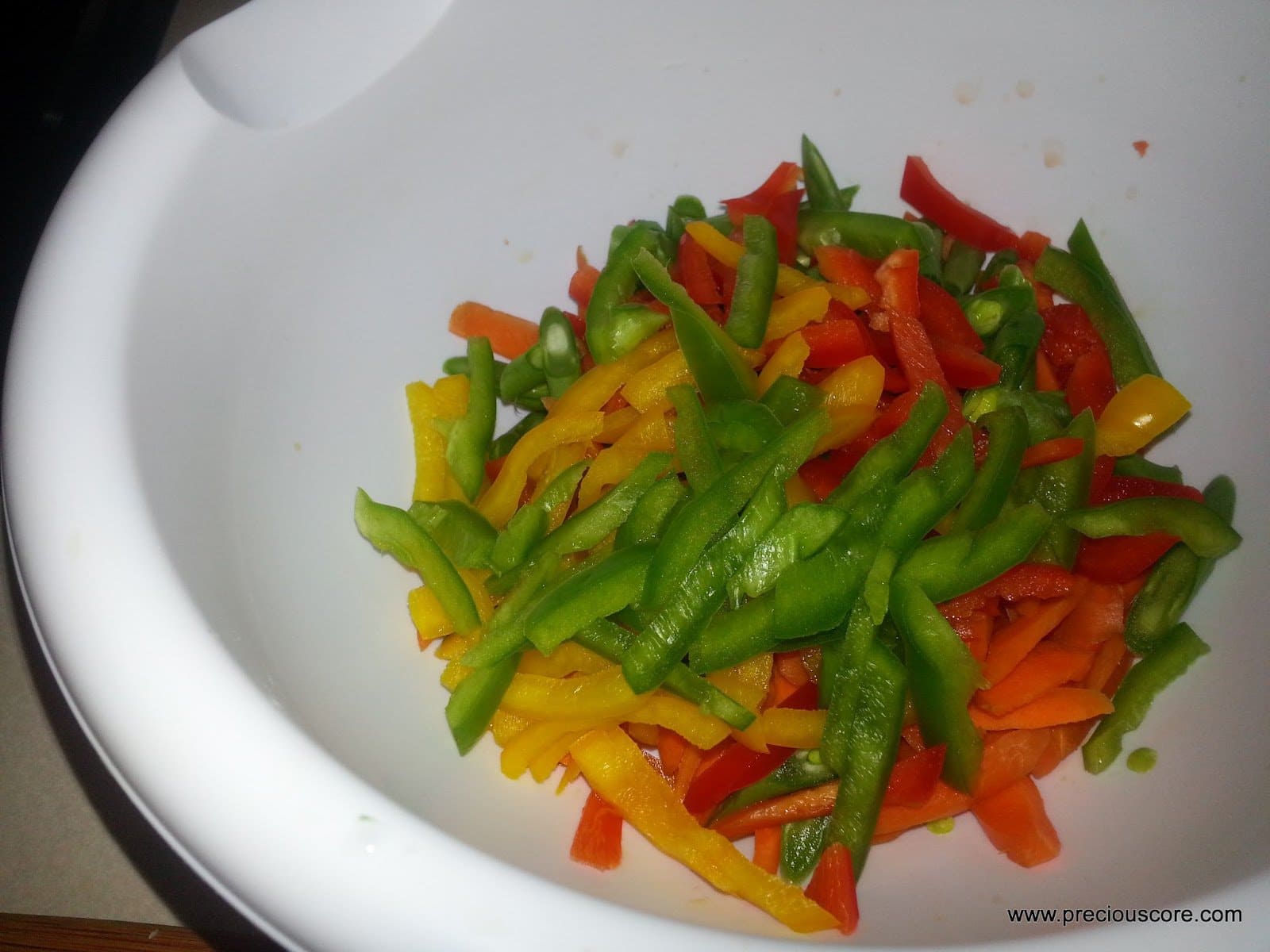 Chop onions and green spices.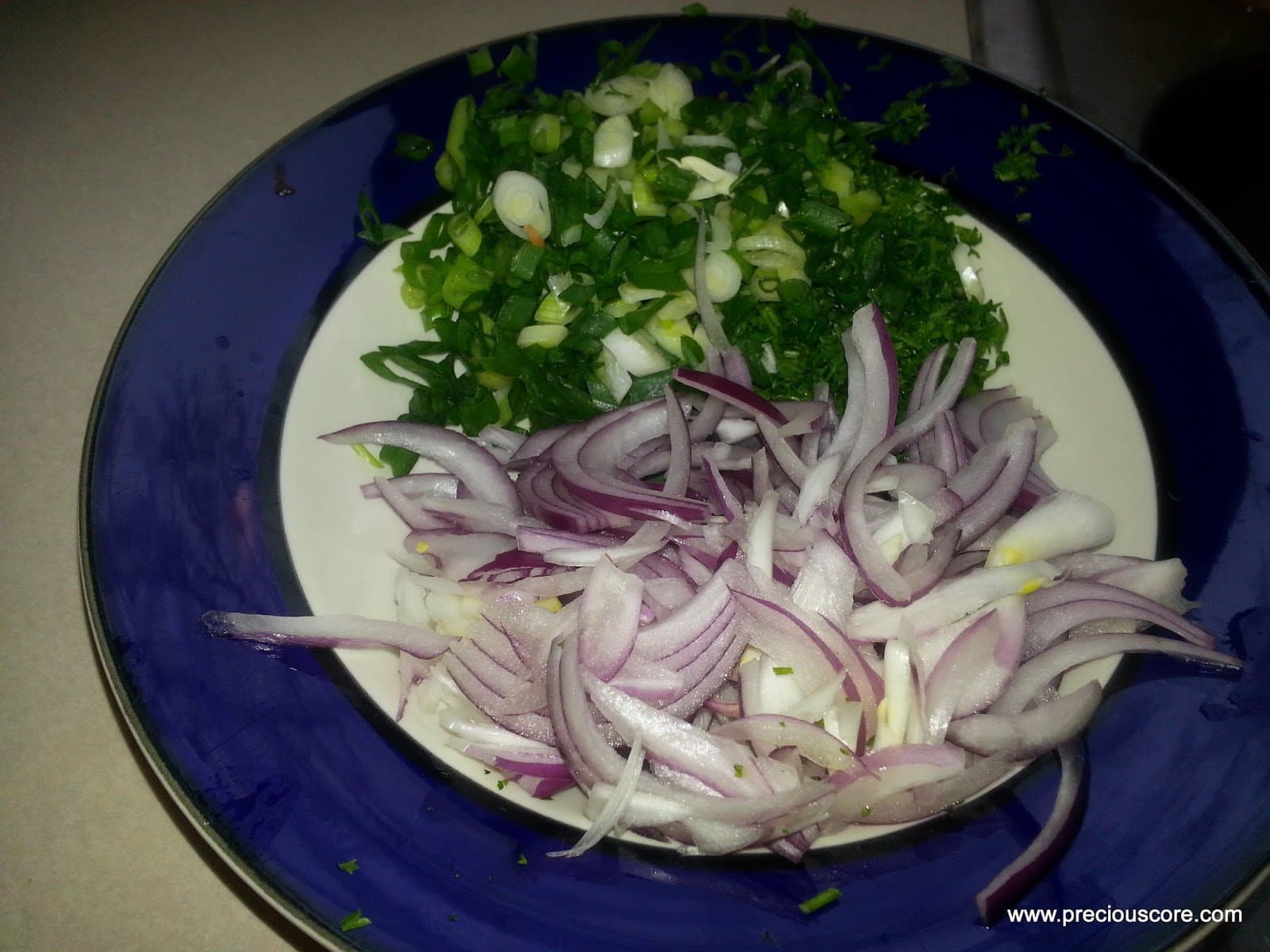 Peel garlic and ginger.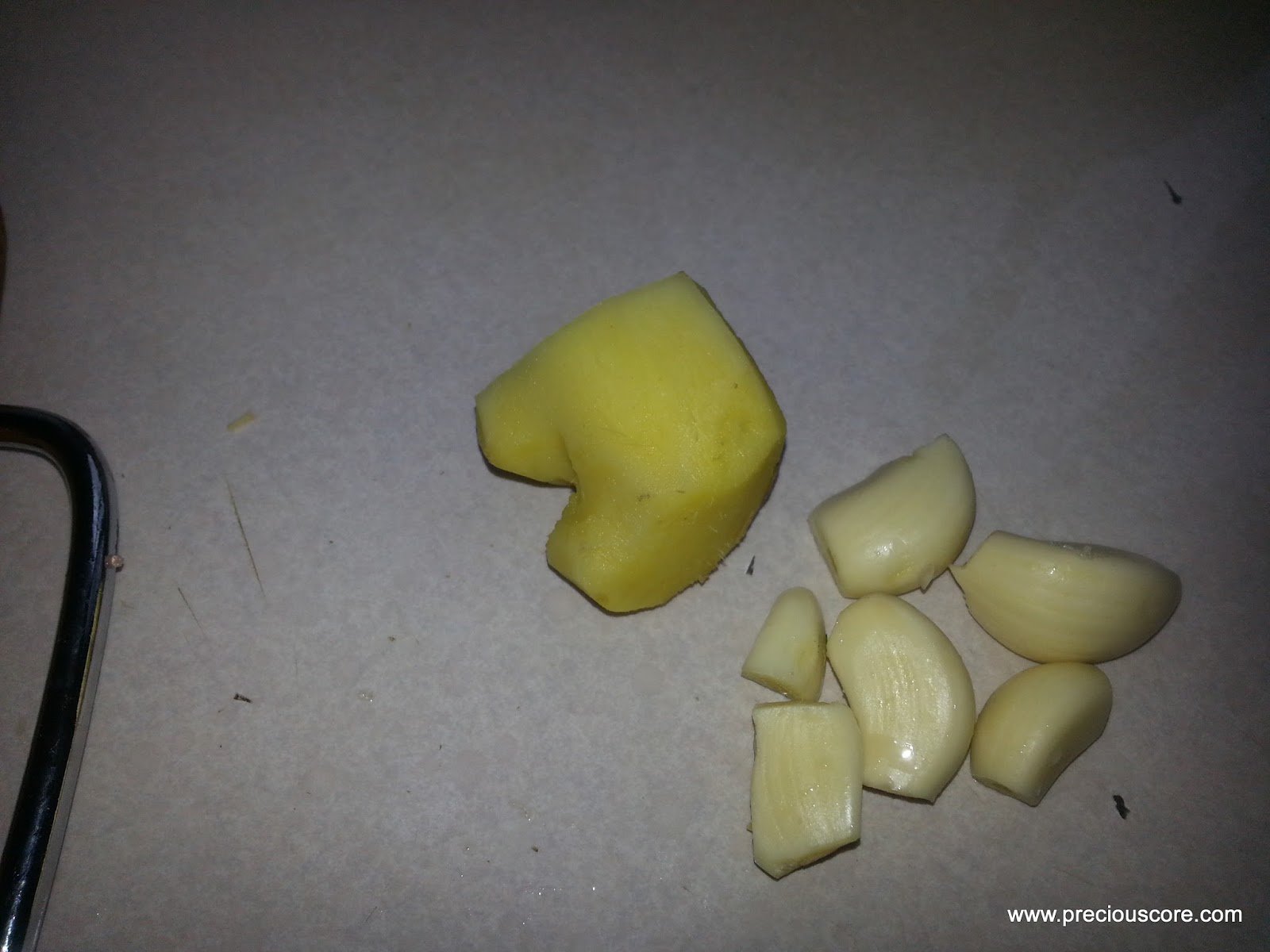 Grate, grind or blend them.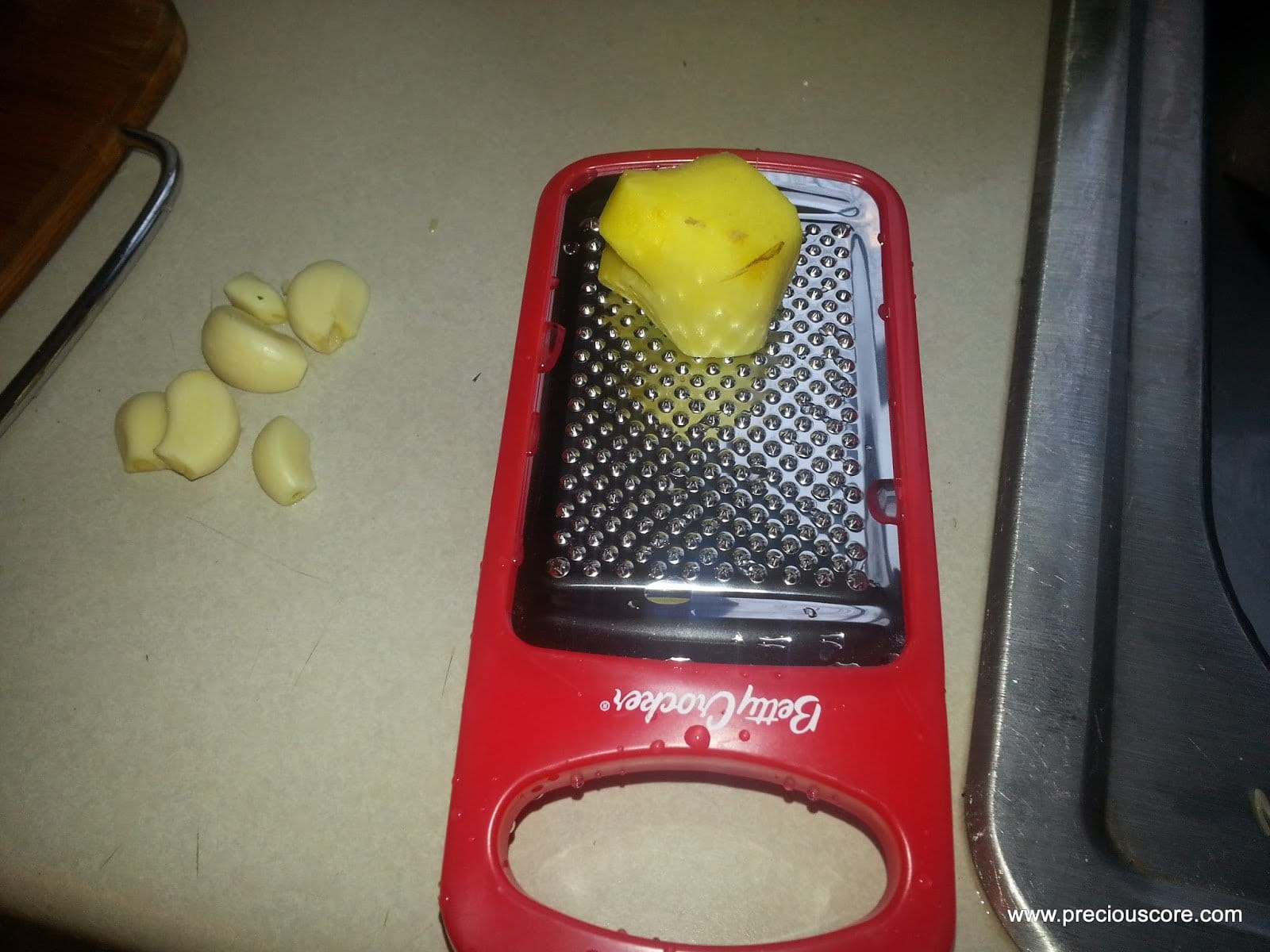 Now heat oil in a pot and saute the onions.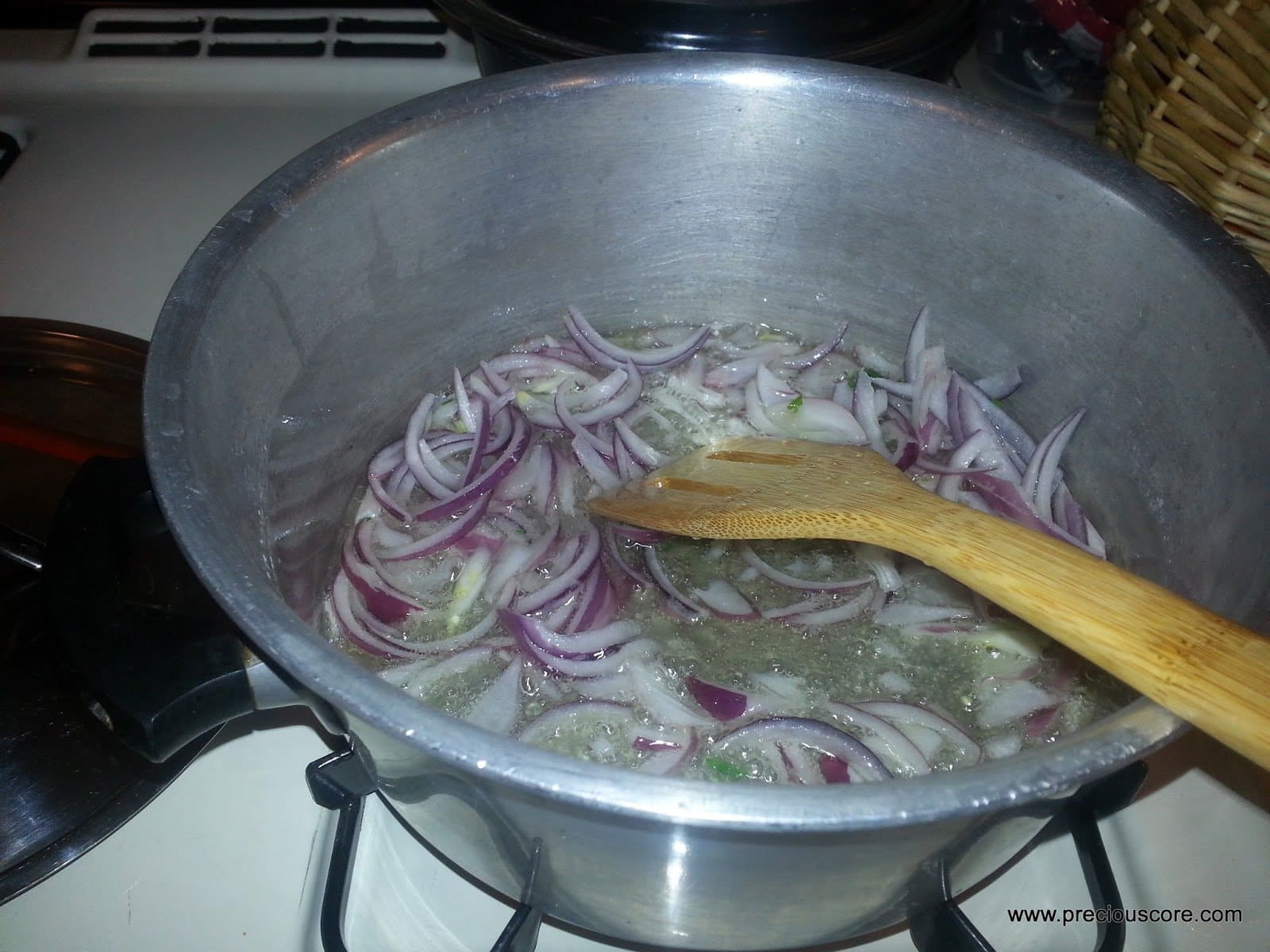 Add in tomatoes and fry until acidity is gone. Add in garlic and ginger with shrimps and stir for about a minute. Now add in the rest of your vegetables and mix everything together well let them cook together for about two minutes. If you want the veggies softer, let them cook for a longer time.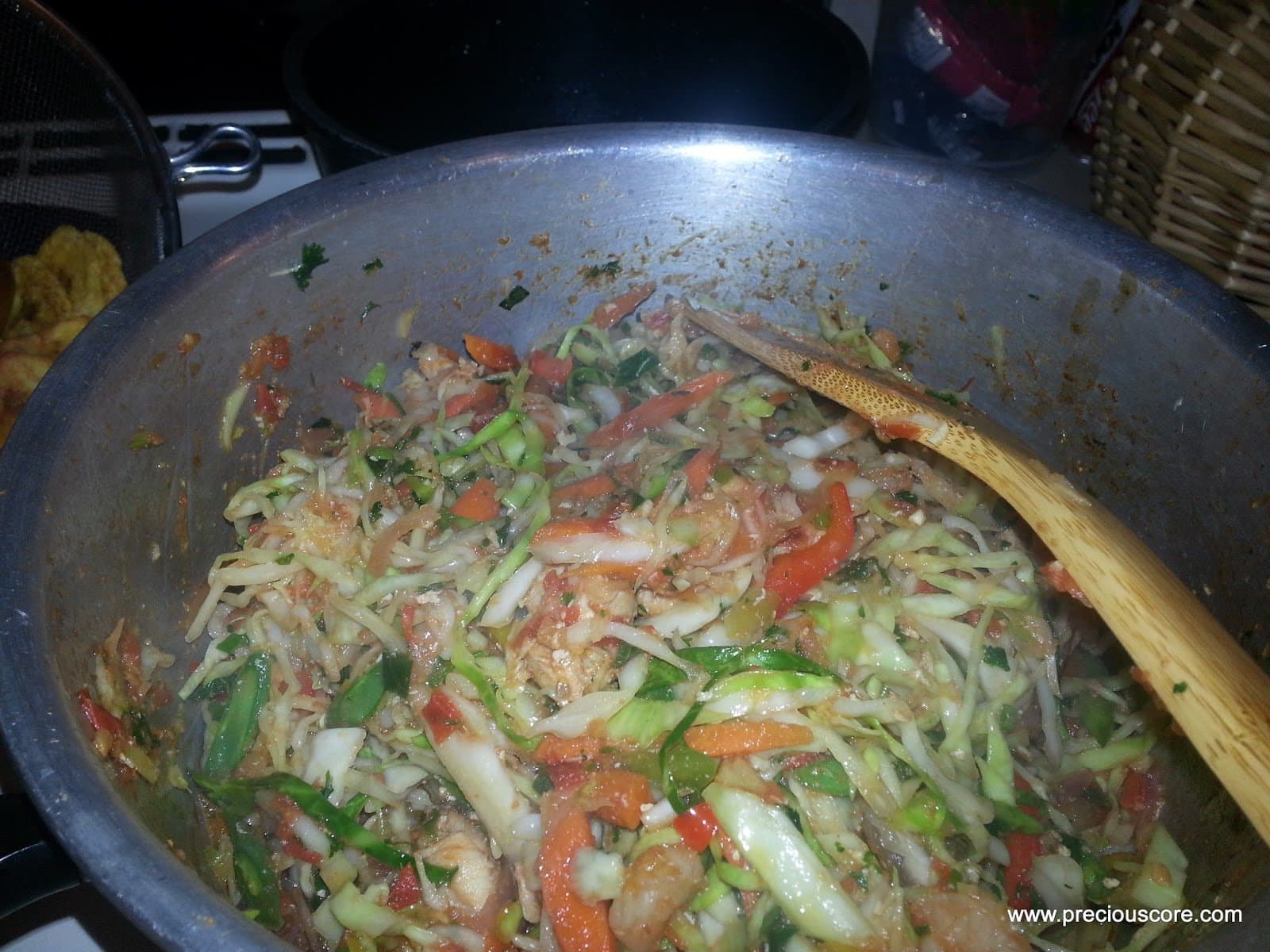 There you go! You can serve this deliciousness with boiled/fried plantains, boiled Irish potatoes, sweet potatoes or even rice!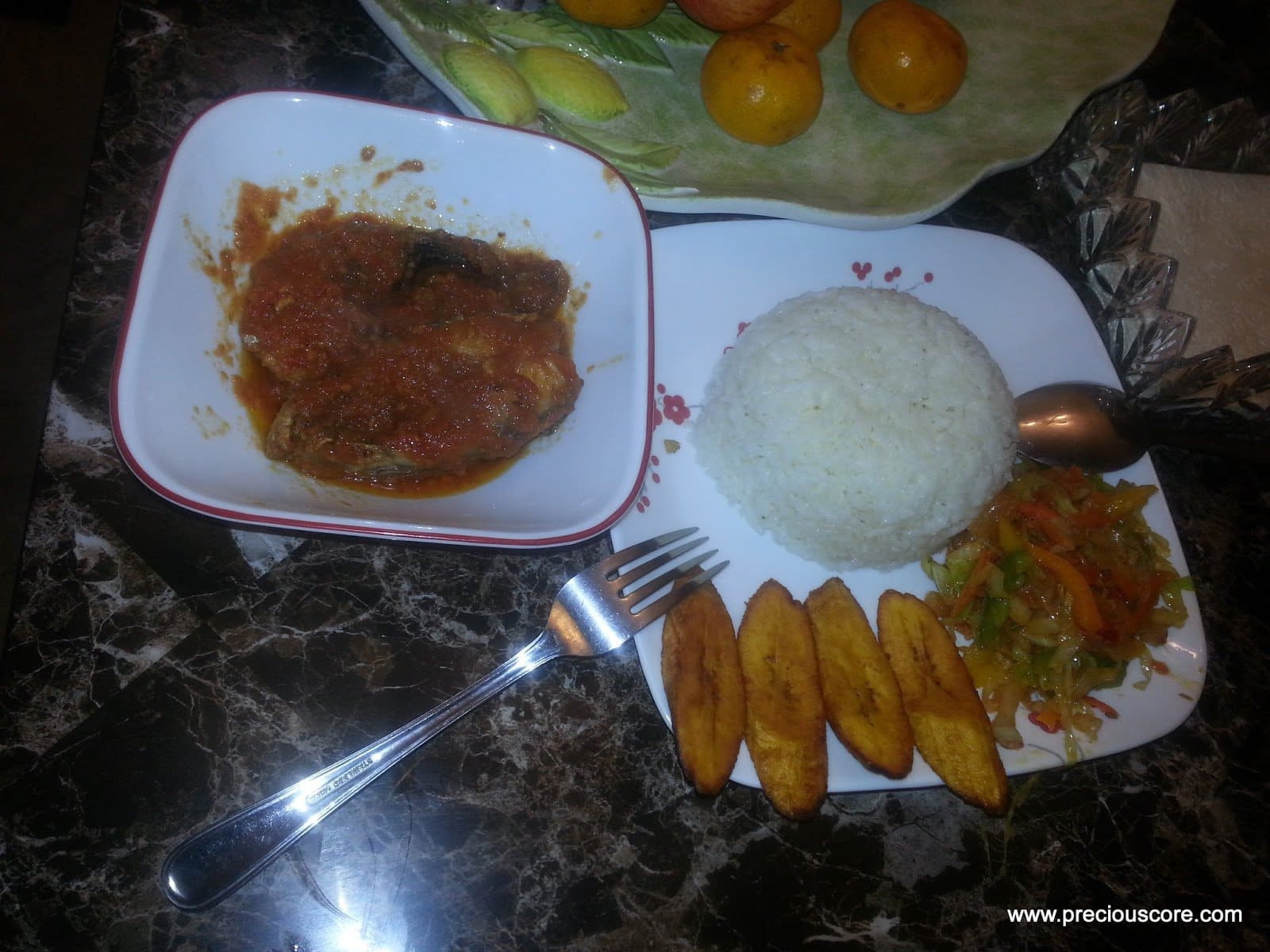 Enjoy!
P.S You might also like: