Say bye bye to boring plain bread. And say hello to this Savory French Toast! Eggy, crunchy on the outside, chewy on the inside. perfect for breakfast. Your breakfast table will not be the same again when you try this recipe!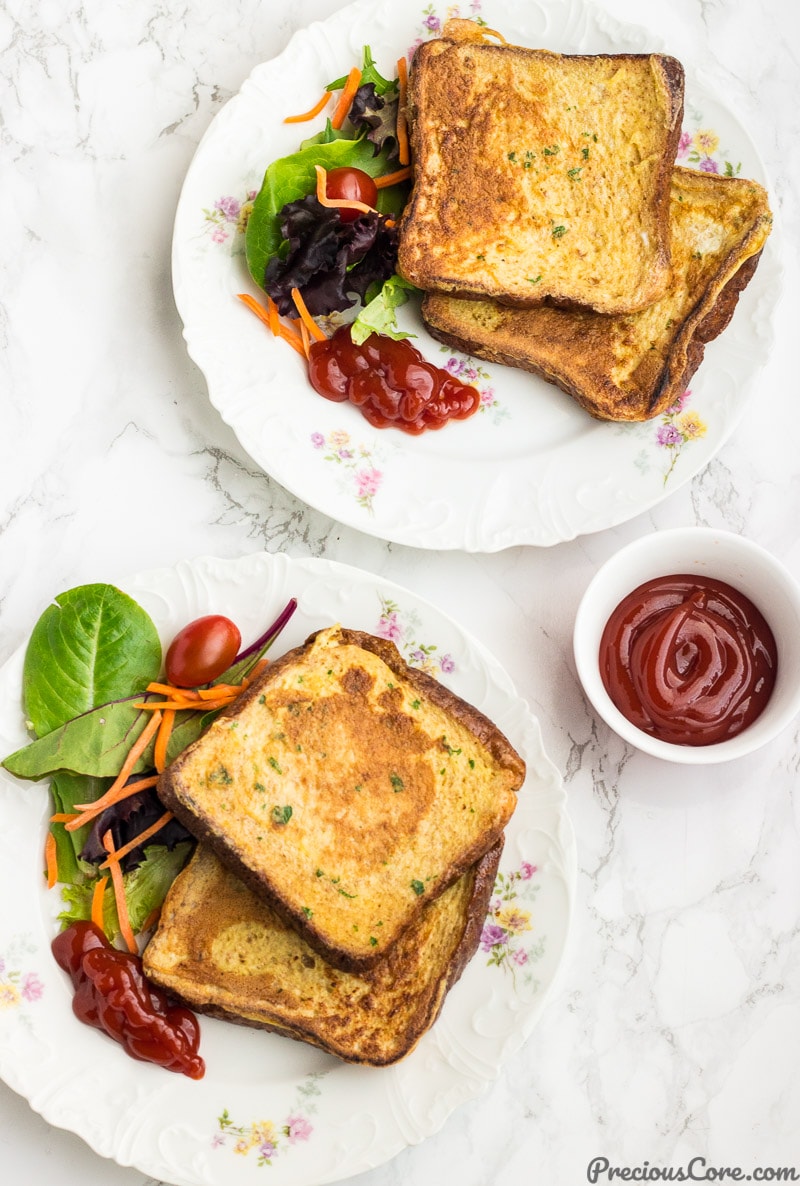 Can you tell I am on a breakfast kick lately? First, it was fried potato and eggs then it was spaghetti omelette and now, this Savory French Toast. I just love things that are crunchy on the outside and soft on the inside. This right here reminds me so much of growing up. It is a meal my mother made several times for us.
In our house, we called it "toasted bread". It was until I heard a family friend call it "French Toast" years ago that I knew it could also be referred to as French Toast. So this is the "toasted bread" I ate while growing up. It's like your bread and egg sandwich just completely married together – one and indivisible. So good!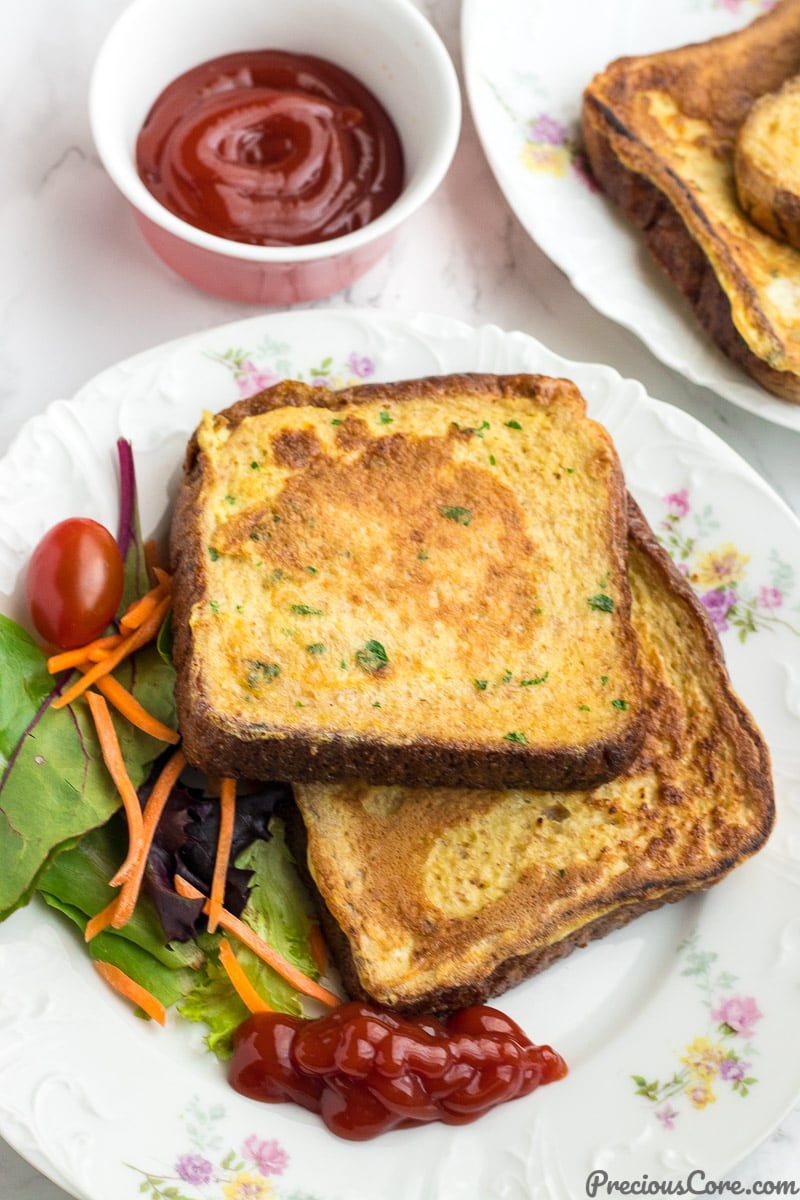 Enjoy with some tea or coffee on the side. In Cameroon, our typical "tea" will consist of Ovaltine and milk. Smearing some mayo on top won't be a bad idea either. And this Savory French Toast is great with Ketchup too!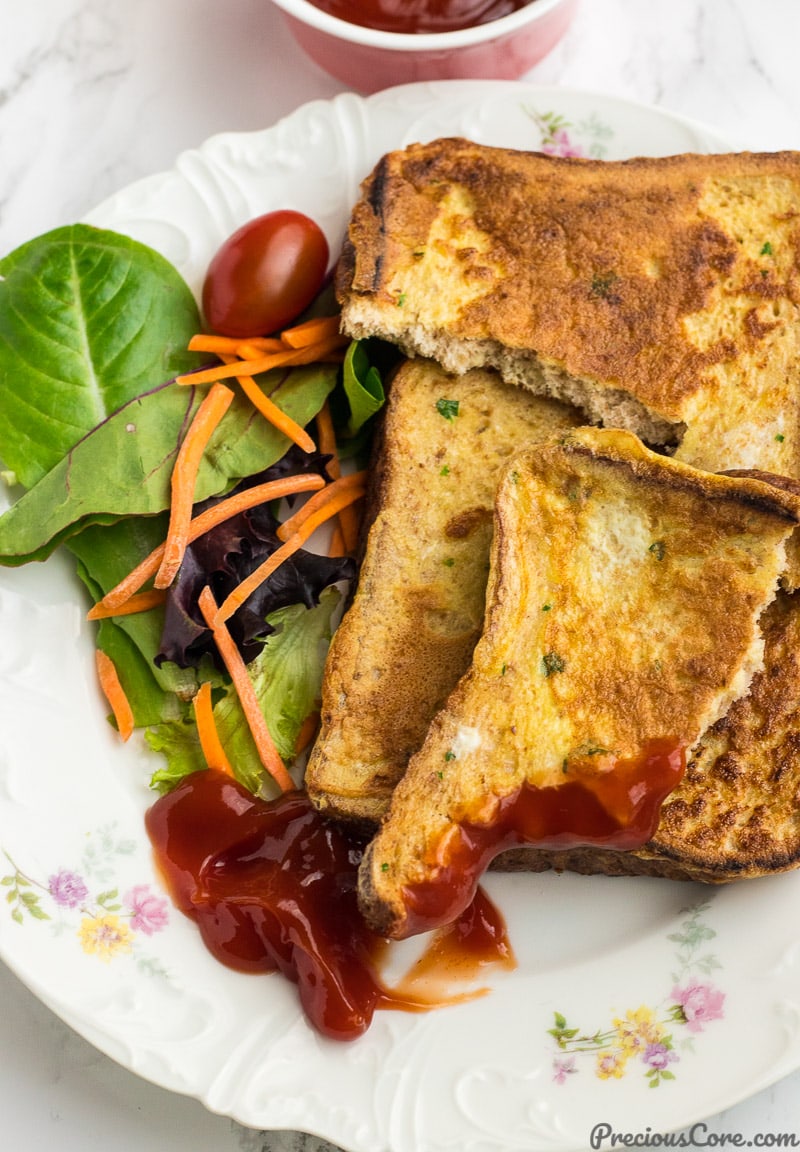 African breakfasts are rarely sweetened or overly sweetened. So this French Toast is without milk or sugar or sugar and I love it! The egg flavor all over the bread is amazing. And I love the crunch on the outside. My kids devoured this in no time. It is so good and equally so easy to make.
Best Bread For French Toast
The best bread for French Toast is relative. If you can chew a particular kind of bread on its own and the flavor is appealing to you, then go for it! I used regular sliced wheat bread in this recipe but a soft bread like Challah is great for French Toast!
French Toast Without Milk
Yes, French Toast can be made without milk and this Savory French Toast recipe is here to prove it!
Easy French Toast Recipe
The main ingredients in an easy French Toast Recipe are bread, eggs, salt and pepper and some oil or butter for cooking the bread. Easy Peasy!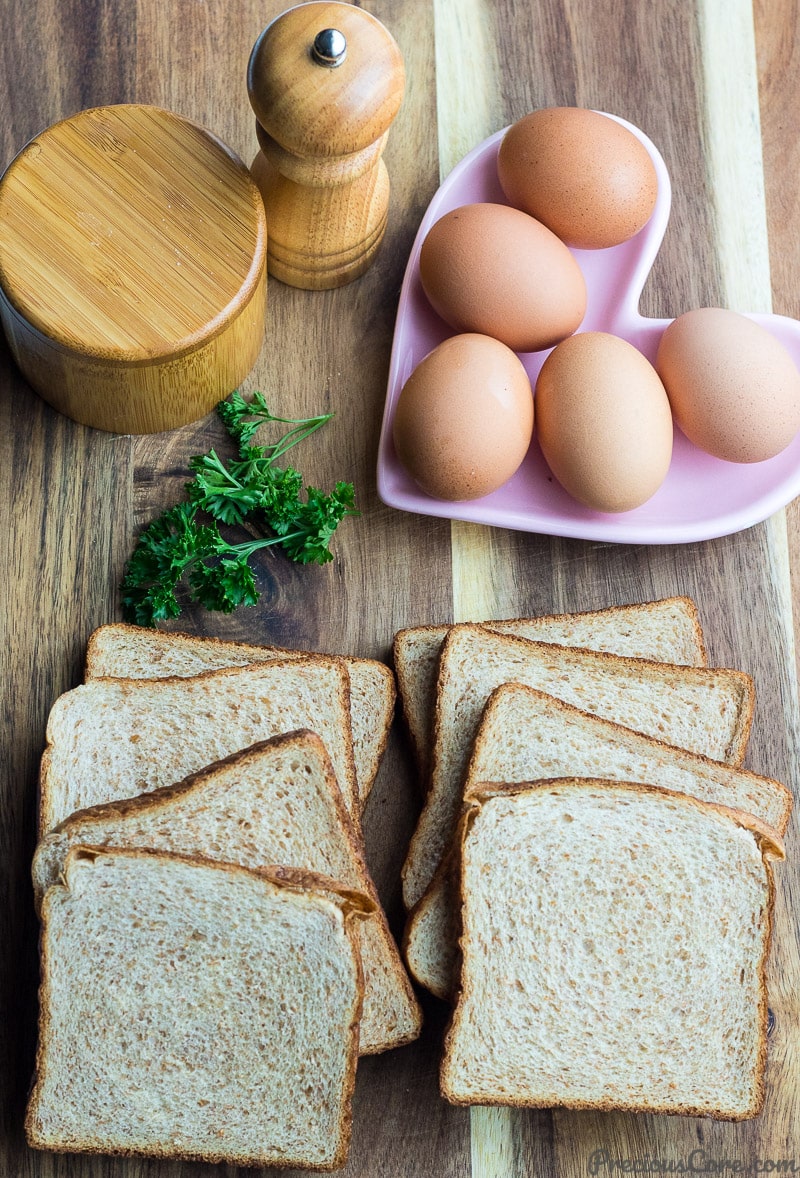 Hope you enjoy this Savory French Toast recipe!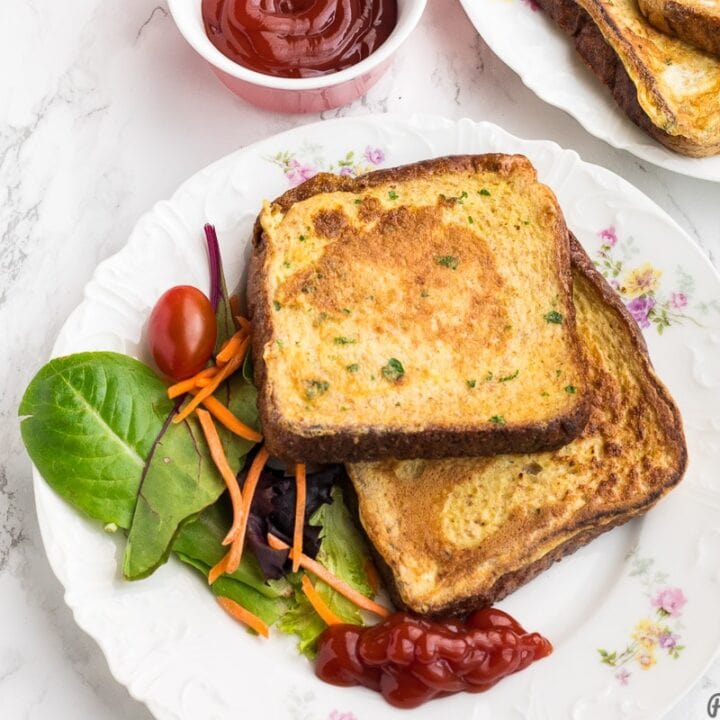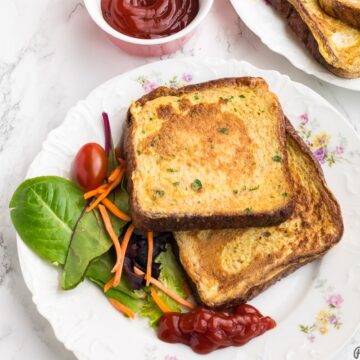 Savory French Toast
My mother's recipe for Savory French Toast. This Savory French Toast is made without milk. It is a very easy french toast recipe with minimal ingredients yet so tasty! Enjoy!
Ingredients
8

bread slices

5

eggs

1/4

teaspoon

salt

1/8

teaspoon

white or black pepper

2

sprigs

parsley - chopped

1-2

tablespoons

oil
Instructions
Crack eggs into a bowl. Add in the salt, pepper, and parsley then beat well.

Place a skillet on low heat and put in about a teaspoon of oil. Tilt to ensure the oil spreads around. Let the oil heat up for about 2 minutes then soak a bread slice in the egg mixture and turn to the other side so the egg mixture coats all of the bread. Place it on the skillet. Repeat the process with another bread slice. (My skillet takes 2 slices at a time so I'm guessing yours will do same). Let the bread slices cook on one side on low heat for about 3-4 minutes then flip to the other side and let them cook for another 3-4 minutes. Remove and repeat the process with the rest of the bread slices.

Serve warm with ketchup if desired and some tea or coffee.
Notes
1. I love adding parsley because it gives the bread a little color but that is completely optional!
Nutrition
Calories:
258
kcal
|
Carbohydrates:
33
g
|
Protein:
8
g
|
Fat:
11
g
|
Saturated Fat:
1
g
|
Polyunsaturated Fat:
5
g
|
Monounsaturated Fat:
3
g
|
Trans Fat:
0.1
g
|
Sodium:
413
mg
|
Potassium:
144
mg
|
Fiber:
7
g
|
Sugar:
3
g
|
Vitamin A:
52
IU
|
Vitamin C:
1
mg
|
Calcium:
166
mg
|
Iron:
3
mg
Pin this recipe:

You can and you will.