Why Marriage is a Union Between Two Forgivers
Published Feb 21, 2014
Updated Apr 27, 2017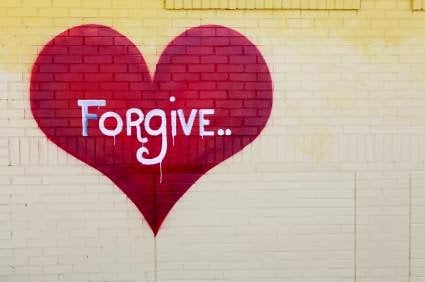 George was the best husband Marilyn could wish for when they started courting. He was agile, attractive and very spiritual. He took great care of her and overlooked her wrongs. Because of this, Marilyn felt the more attracted to him. If there was anything like the 'perfect husband' then to her George was the true definition of that.
She could not wait to tie the knot with him and forever enjoy the warmth, joy and love that flowed whenever she was around him.
He smiled over her flaws and would gently correct her. Marilyn felt so secure and so blessed to be the wife-to-be of such a man.
Wedding preparations began and before long, they were Mr. and Mrs. He was everything Marilyn wanted. She couldn't ask for more.
Before long, lines of imperfection began to appear on the 'perfect marriage'. He would yell at her when she did something wrong and remind her of a mistake she made weeks ago.
She started feeling bitter towards him and he felt bitter towards her. The faults of each other that seemed to have been absent before became glaring.
Nigerian minister, Pastor Bimbo Odukoya (RIP) defines marriage as "a union between two forgivers." If you can not forgive then you can not fully enjoy the benefits of marriage.
Here is why marriage is between two forgivers:
Your spouse will and must hurt you. This is not necessarily because they plan to do so but because no two human beings are the same. There is no way the person you share your life with will satisfy you totally. So you will get hurt. That is guaranteed.
Therefore, forgiveness is extremely important in every marriage. Jesus told Peter to forgive his brother seventy times times seven (Matthew 18:22). This means there is no limit to forgiveness.
The Bible commands us to love and love entails forgiveness. Forgive as many times as your spouse hurts you.
This is never easy. On our
own, we cannot forgive like we should. We need the Holy Spirit to help us in every single step we take.
"If we are living by the Spirit, by the Spirit let us be guided." – Galatians 5: 25 BBE
Sometimes when my husband hurts me, I close my eyes and ask the Holy Spirit to help me and He really does help. He enables me forgive when 'unforgiveness' grips me.
This is the gateway to happiness in your marriage. Have an attitude of forgiveness. Forgive even before your spouse hurts you. Forgive and forgive again!