5 MUST-MAKE ICE CREAM RECIPES
Published Aug 01, 2018
Updated Nov 26, 2022
And welcome to today's episode of Ice Creams Are The Best.
You can also call this episode, "Precious doesn't want the summer to end" because the summer already ended but I'm yet to realise/accept that. There shall be ice creams and popsicles together with me in love. Summer or no summer. And we shall lick and enjoy like there's no tomorrow. Is there anyone on this page with me?
Let me tell you my ice cream story. Whenever I tried to make ice cream years ago, the ice will be very present and the cream will be conspicuously absent. I always ended up with cold blocks of something that was far, far away from ice cream.
But today, my girls and Mr. N think I am the ice cream star of the moment. We give ice creams in the store the side look because mama knows how to whip up something much creamier, healthier and heartwarming. I am here to share my ice cream "secrets" with you. Making your own ice cream is easier than you think.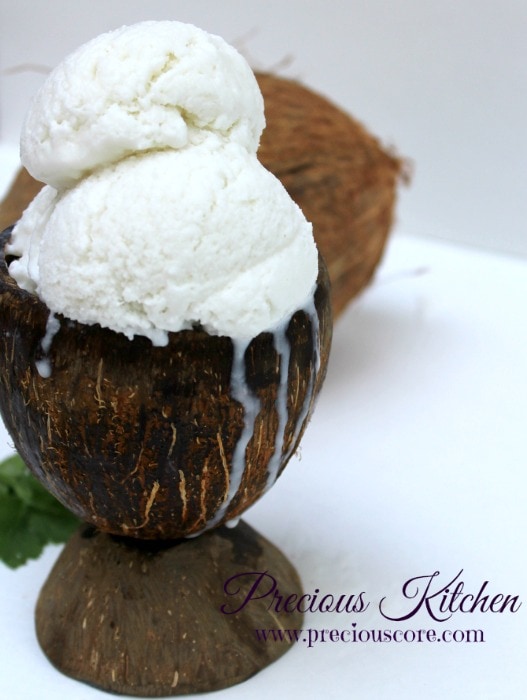 Excuse me, I need a moment. *Picks mic*
I am saying thank you coconut
Thank you my love
I am saying thank you coconut
Thank you my love
Thank you for your goodness
Thank you my love
I am saying thank you coconut
Thank you my love
Ahh! This is coconut at its finest. I may say this in any coconut recipe but that's because whether it is in a 
curry
, in 
fried rice 
or in 
pancakes
, coconut brings it's killer flavour to fine tune every recipe. It does just that in this ice cream. It is overly coconutty, with no extra sugar needed in the recipe. Yet it is this perfect blend of sweet and salty. Get the 4-ingredient recipe 
here
 and when you are done making the ice cream, make sure you sing that song with me.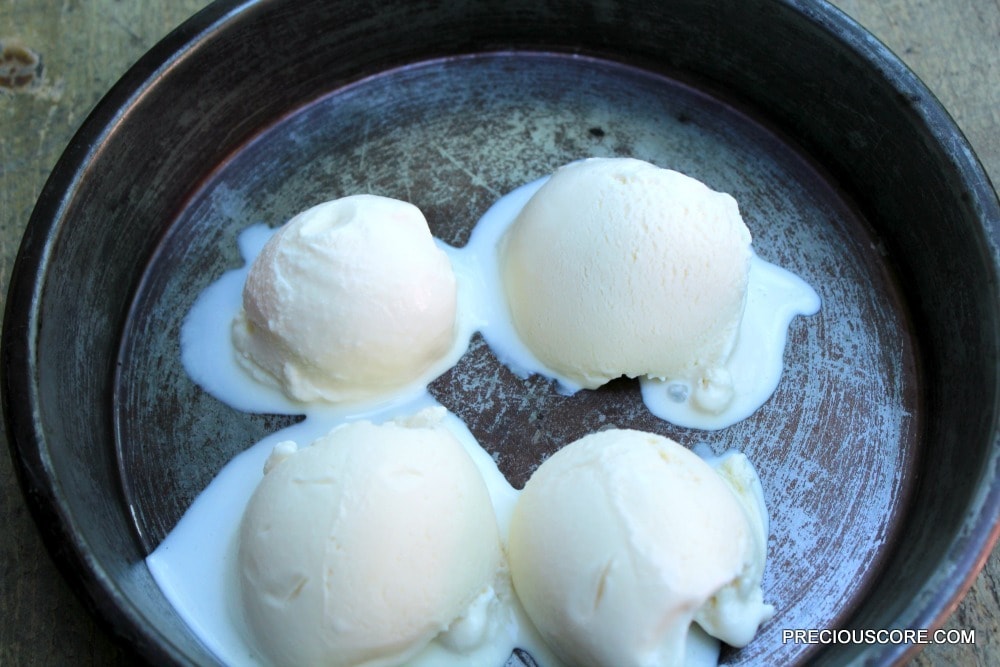 I call this "world's easiest vanilla ice cream" because it is the easiest vanilla ice cream recipe ever. You do not need an ice cream maker. You only need 3 weird ingredients. This recipe is epic in every way. It is creamy, bursting with vanilla goodness and ridiculously easy to make (in case you missed when I first mentioned it). Get the recipe 
here
.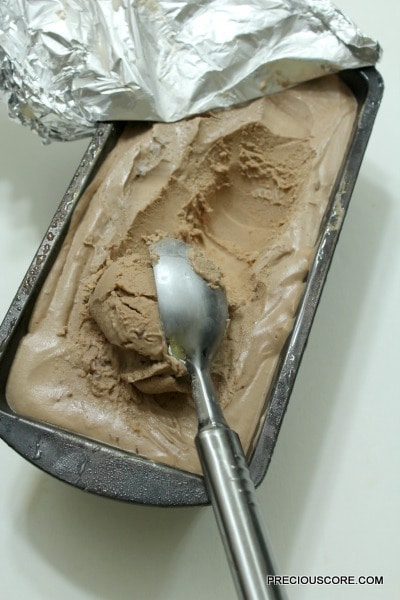 Ladies and gentlemen, I present to you another ice cream in my "world's easiest" series, It is the chocolatey ice cream. Oh boy (sorry if you are a girl) if I could marry an ice cream, I will marry this one. This together with the vanilla ice cream up there are siblings because they are
ridinkoulously ez
to whip up. This ice cream is sweet, creamy and chocolatey. Get the recipe 
here.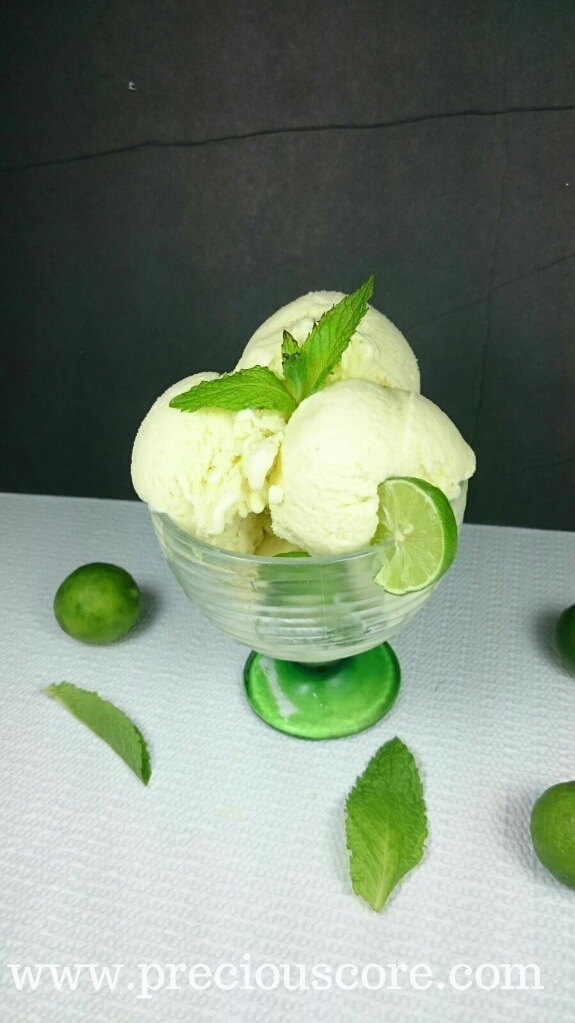 This ice cream is the perfect balance of tart and sweet. It is sure to turn every non-ice cream lover into a convert because of how unconventional the flavours are. At least it converted Mr N. It is minty, citrusy and sweet. Get the recipe here.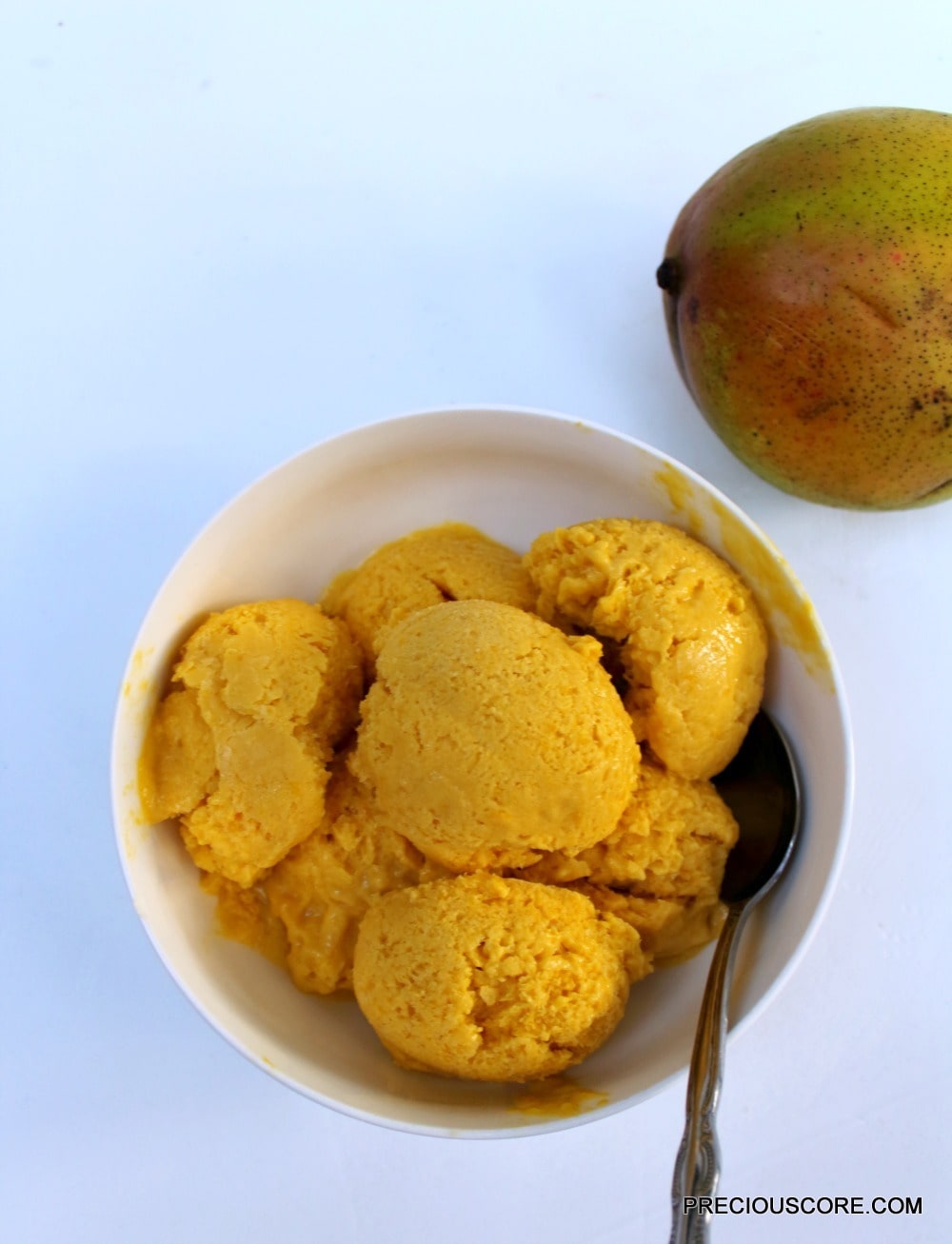 Okay, this is not really an ice cream but it is a sorbet which is still somewhat part of the ice cream family. It features succulent mangoes and creamy coconut milk. Effortlessly healthy, fruity and delicious are coming to you in this orange-looking scoops. You had better try this recipe especially if you are a member of the fitness clan. Get it here.
With these five super-easy, well explained and practical recipes, you should be screaming for ice cream.

Which of them is your favourite?
Pin the recipes: