9 QUIRKY KINDS OF PEOPLE ON MY FACEBOOK NEWS FEED
Published Feb 27, 2017
Updated Mar 07, 2017
My Facebook News Feed is one of the most interesting places on the planet! That's why I had to consciously battle social media addiction. Because oh man, when I am Facebook, I need no movie! It is easy to scroll away for a full hour without even noticing the passage of time. There is drama, there is laughter, there is shock, and all sorts of things in between. Some people are downright funny and others are… well, quirky. People like:
1. The ghosts. They never comment on or "like" anything but they are there lurking and watching. They are our official monitoring spirits. I fear who no fear wuna.
2. The daddy in the Lord's daughters. They are in love with their daddy in the Lord. Agape love, I mean. They can't stop gushing about how awesome their daddy in the Lord, their papas and their prophets are. They believe their church (denomination) is the best in the world and they pity those of us who do not attend it. Ha.
3. The consistent posters. They post on Facebook all the time. Like their posts are always in your face. Then you begin to wonder: do they have a life? Do they sleep? Do they eat?
4. The couple in love. They are a couple and they haven't put a ring on it yet but they keep taking pictures together in gorgeous outfits, all smiles.
5. The distributors of blessings. All you need to do is type "Amen" and the blessings they proclaim will be yours.
6. The imaginary celebrities. These ones are celebrities in their head. They are mostly "CEOs" of the companies they founded and run single-handedly. They are always "busy" hence they hardly respond to comments on their posts because they don't even get to see them (in their fantasy world).
7. The self-lovers. They post their photo, like their own photo and comment first on their own photo. Their motto is "man love thyself".
8. The fighters of haters. These ones are so successful that they have many haters. They are always quarreling with their haters on their wall. They keep posting things like: "when they go low, we go high"
9. The Facebook-as-Twitter users. They should be on Twitter but for some reason, they missed their way and landed on Facebook. They are always posting one-liners and two-liners. Like always! Brother, don't you know about Twitter?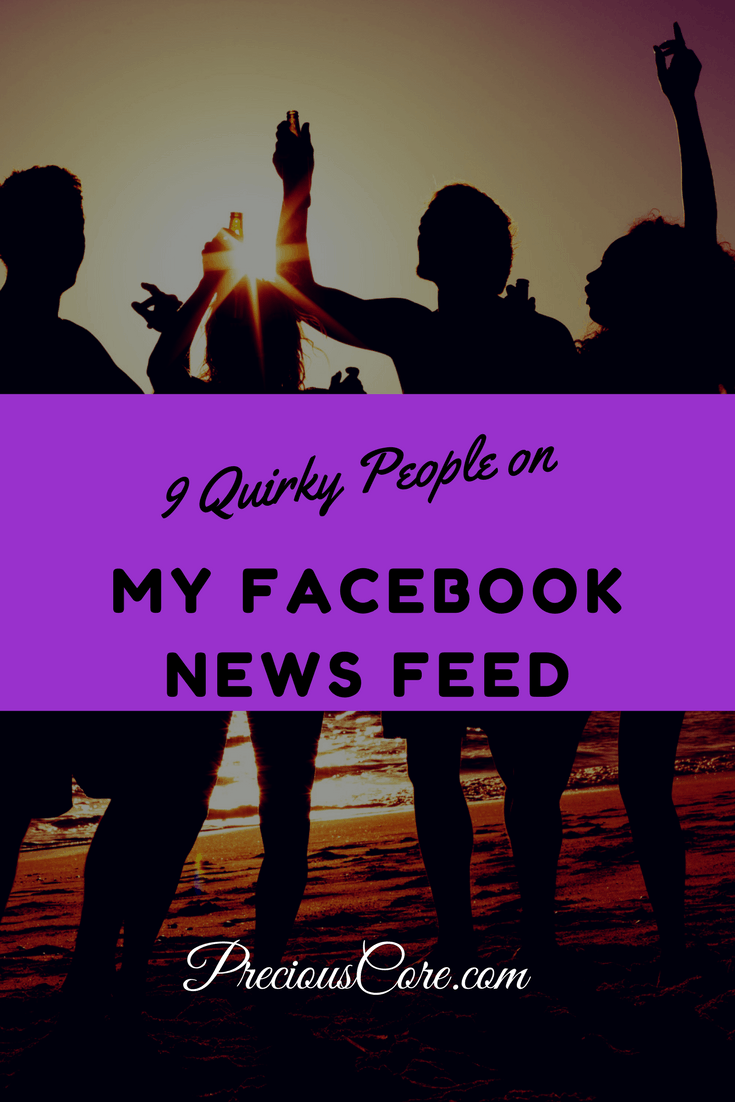 So those are some of the people I 'see' when I open my Facebook. Now your Turn: what kinds of interesting people are on your Facebook or other social media News Feed?
P.S. The winner of my Blog Anniversary Giveaway is Kwandah T. Please send an email with your full names to precious@preciouscore.com so you can get your price.