AFRICAN VEGETABLES AT THE FARMER'S MARKET IN AMERICA – MY FIRST VLOG!
Published Aug 23, 2017
Updated Sep 04, 2017
You guys, I made my very first vlog! Drum roll and hand clapping, please. I have been wanting to show you guys how I shop for a really long time. So I was finally able to do so. Boo to procrastination! If you read the blog regularly, you know I love the Farmer's Market! In it, I totally feel at home because I even get to bargain ('beat price' or 'price market' haha).
The farmer's market in Saint Paul here in Minnesota has vegetables you will never believe you can find in America. Things like garden egg (called "Njakatu" in Cameroon), garden huckleberry (Njama Njama), pumpkin leaves and lots of fresh herbs.
They even have fresh corn, I mean the hard fresh corn you can find in Africa which is very different from the soft American corn. I love it!
At some point, we get fresh groundnuts (peanuts) too! That's not in the vlog because the groundnuts haven't been harvested yet. Maybe when we have groundnuts I will do another vlog.
I totally enjoyed the vlogging process though I was a little shy. I felt a little weird shopping and talking into the camera at the market. But it was enjoyable.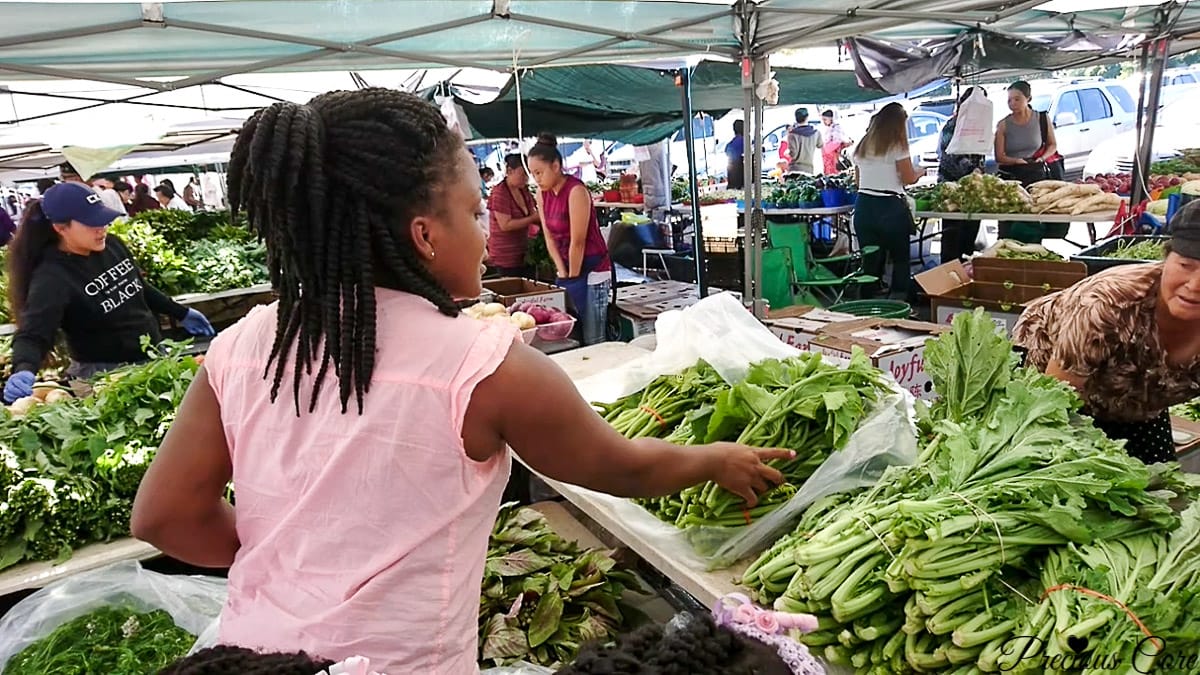 My sweetheart Mr. N filmed me. I don't know why I said "our ministries don't match" when he wanted to marry me. Mr. N has been so supportive of the things I do. He did an excellent job capturing me shopping with the girls and he did it passionately. It was a fun first-time experience. An ice cream sun even showed up so we could get ice cream for the girls to cool off from the scorching hot sun. You'll have to watch for yourself to see how it all went down.
Hope you enjoy watching and if you'll like to see me make more vlogs, please let me know below.
Watch my first vlog ever:

Happy Wednesday, my friends!