CAMEROONIAN FOOD AT A BIRTHDAY PARTY (VLOG)
Published Oct 06, 2017
Updated Oct 16, 2017
It's party time! I went to a Cameroonian party and chose to record my trip to show you guys some Cameroonian food and basically just how a Cameroonian menu looks like. Our parties consist of eating, drinking, talking and sometimes dancing. I always go there for the food. Always.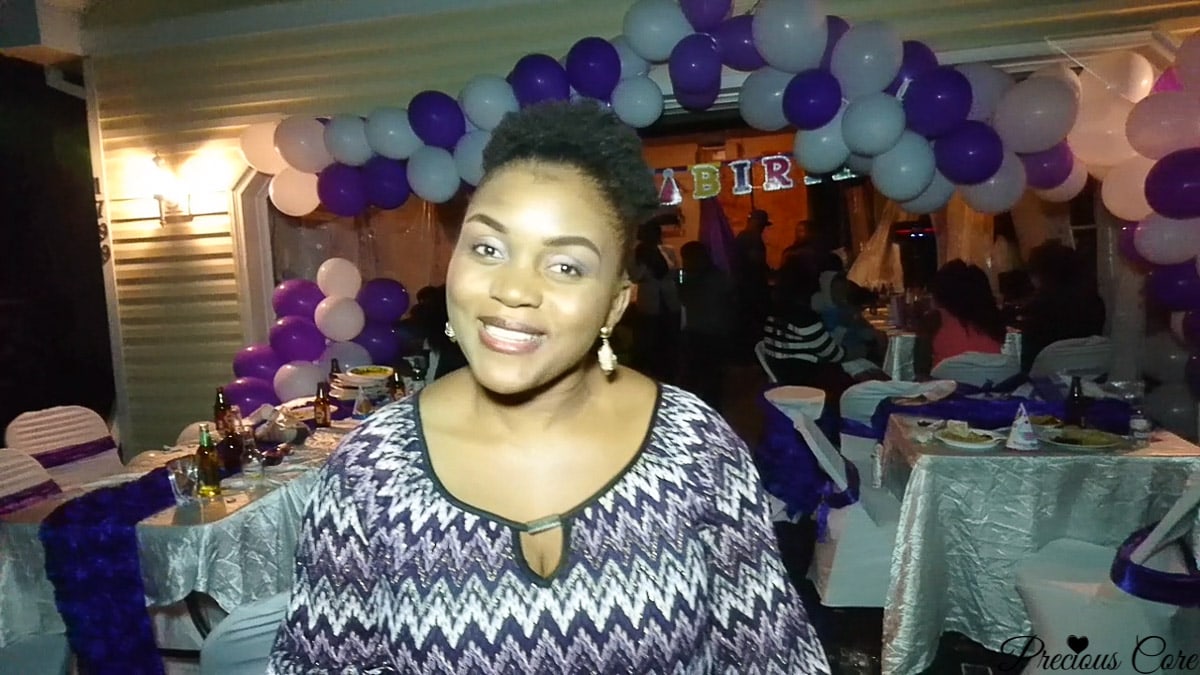 You guys, I managed to do another vlog. Managed because I almost gave up on recording this one. I had called the host of the party and asked for her permission to you know, take videos at her niece's birthday party. She happily agreed.
I arrived at the party much later than I wanted to because I had some blog-related errands to run and other things (including making up my face. Ha) Am I the only one who feels like makeup takes a lot of time?! And I don't even do the highlighting and contouring thing. The time I tried highlighting, my face turned out 'lowlighted'. So I gave up.
Anyhoo, my lateness to the parry is the reason why I almost didn't record. However, after settling in and eating (haha) I got my mojo and started vlogging. Oh the power of food!
Husband of the ministry Mr. N took the videos and you can hear him making some comments in Pidgin English in it. In all, it was fun.
Lemme not lie, I was a little shy talking into the camera with so many people around me. You know, when I did the farmer's market video, it was a little easier for me because most of the people around me where strangers. But in this one, I was surrounded by men and brethren from the same country as me. It made me shy ya.
But I braved it off and spoke into that camera and went around. Hope you enjoy these little snippets of how a Cameroonian party looks like. I wanted my non-Cameroonian readers especially to have a little feel of Cameroonian culture. Hope the video did just that.
Also, there's a recipe on this blog and on my YouTube channel for every single Cameroonian meal shown in the video. Just use the search bar to look for any recipe that tickles your fancy.
Without further ado, let's watch the video.
Are you subscribed to my YouTube channel yet? Click here to subscribe so you never miss any of my videos.