See, I did not plan on sharing a recipe today but while making this French bread I thought it would be a sin not to share. How can I not share this easy homemade French bread recipe with you?? If you are a regular around here, you already know how much I love homemade bread. And I have baked so many loaves of bread in my life. It is one of my favourite things to do.
The thing is once you start making bread at home, you look at those in the grocery store and roll your eyes. Homemade bread is so much better! The taste, flavour and texture are to die for. Most importantly, homemade bread is void of preservatives. So for these reasons, I am an unrepentant bread baker.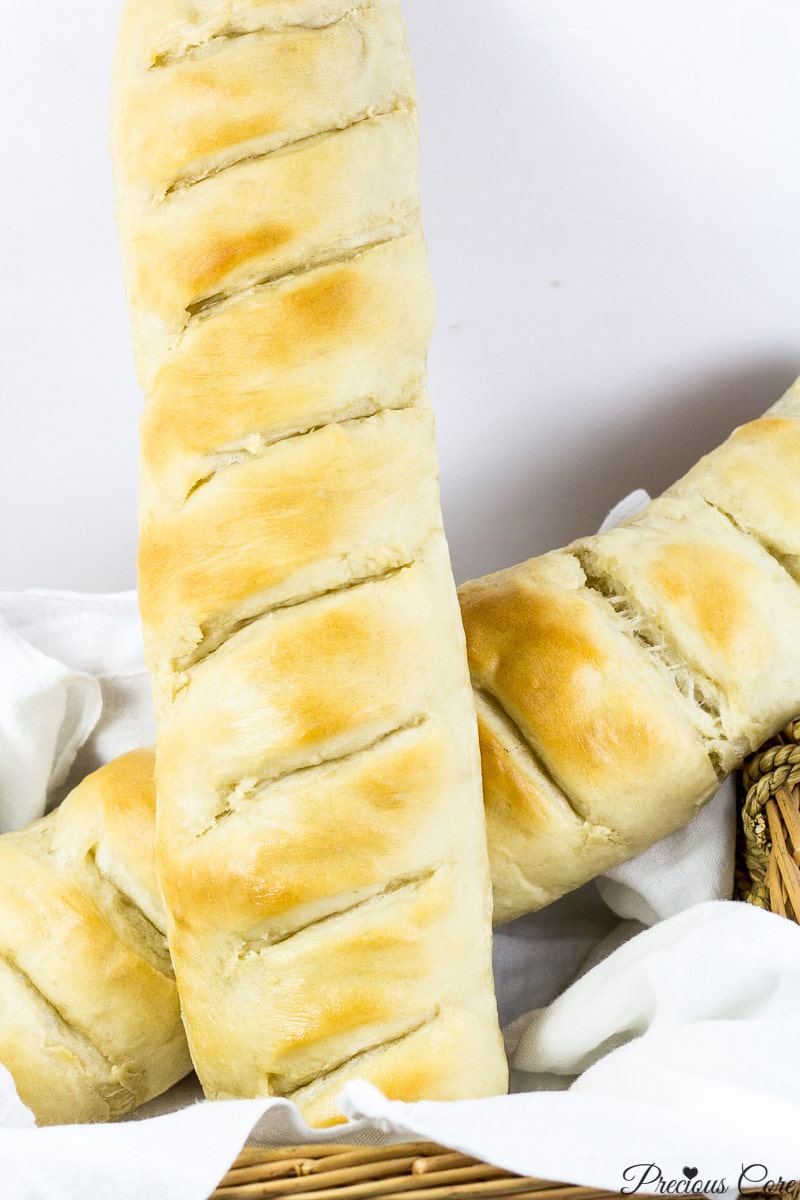 So what triggered the making of this bread? These meatballs right here. You see, where I come from we believe meatballs and French bread are a match made in heaven. And we are absolutely right! That combo is everything! So after making a decent batch of meatballs, I kept dreaming about having them with some French bread. But the trip to the grocery store to buy some wasn't going to happen. So I hopped into the kitchen to make some. Ha.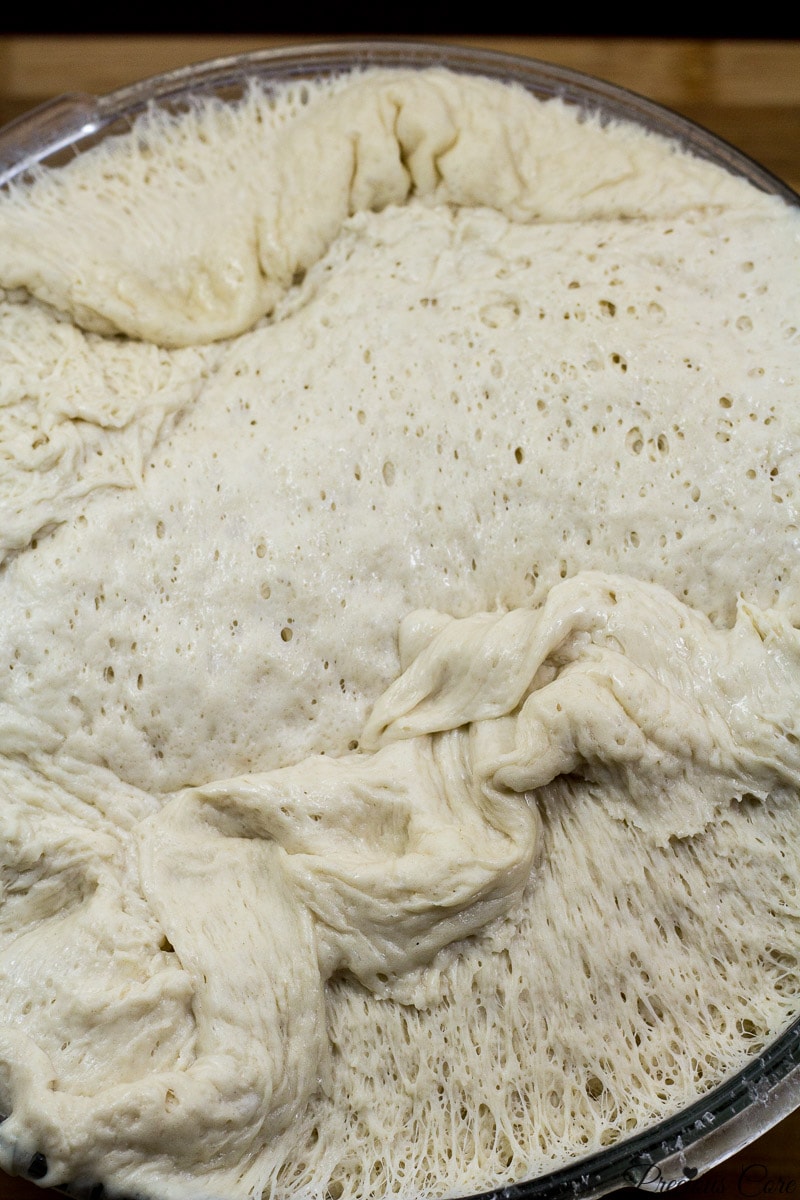 The French bread dough requires pretty simple ingredients: flour, yeast, warm water, salt and a little sugar (you can find the right quantities in the detailed recipe at the end of this post).You mix all of them in a bowl with the help of a wooden spoon or use a kitchen stand-up mixer if you have one. Then you transfer your dough onto a floured board and knead until smooth. You let the dough righ until doubled in size then you punch to remove air and place on a floured surface.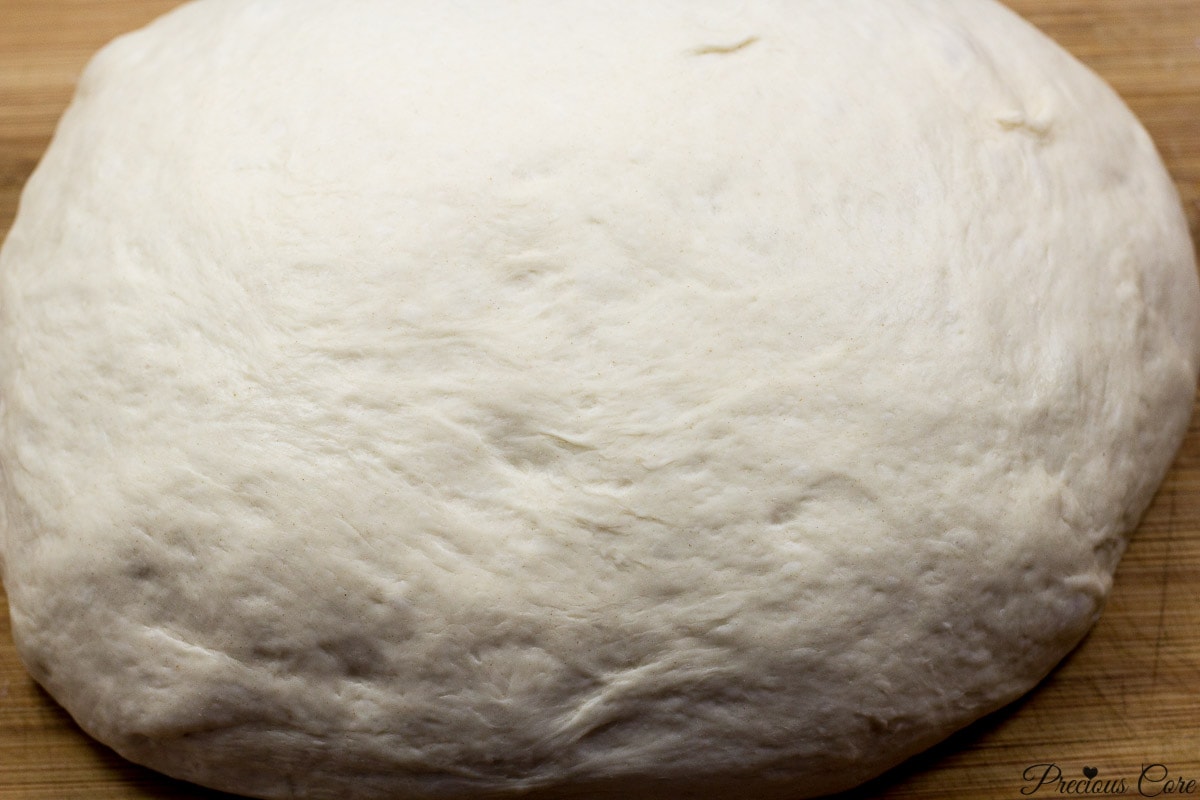 Oh man, I love working with dough! I even find it therapeutic. So comforting! This is a really large piece of dough so we are going to cut this baby up into 4 equal pieces.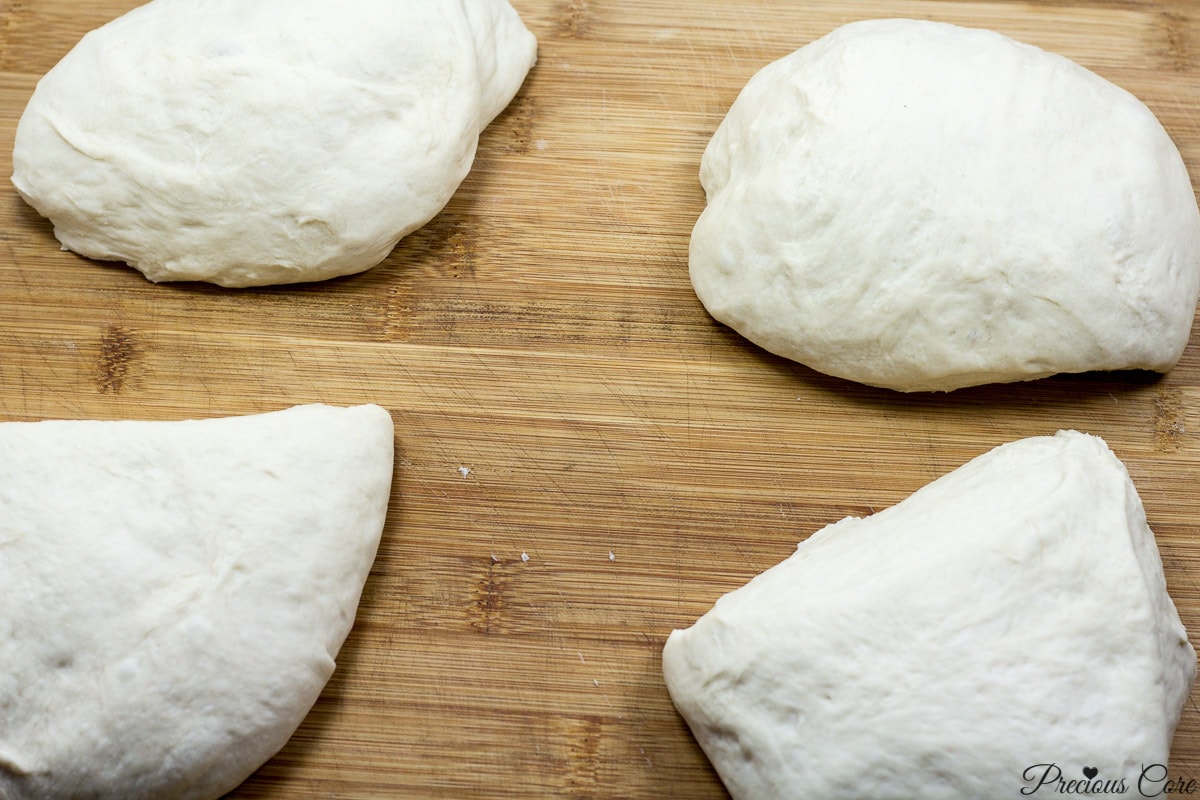 Remove three pieces from the board, leaving one then you shape that one into a log.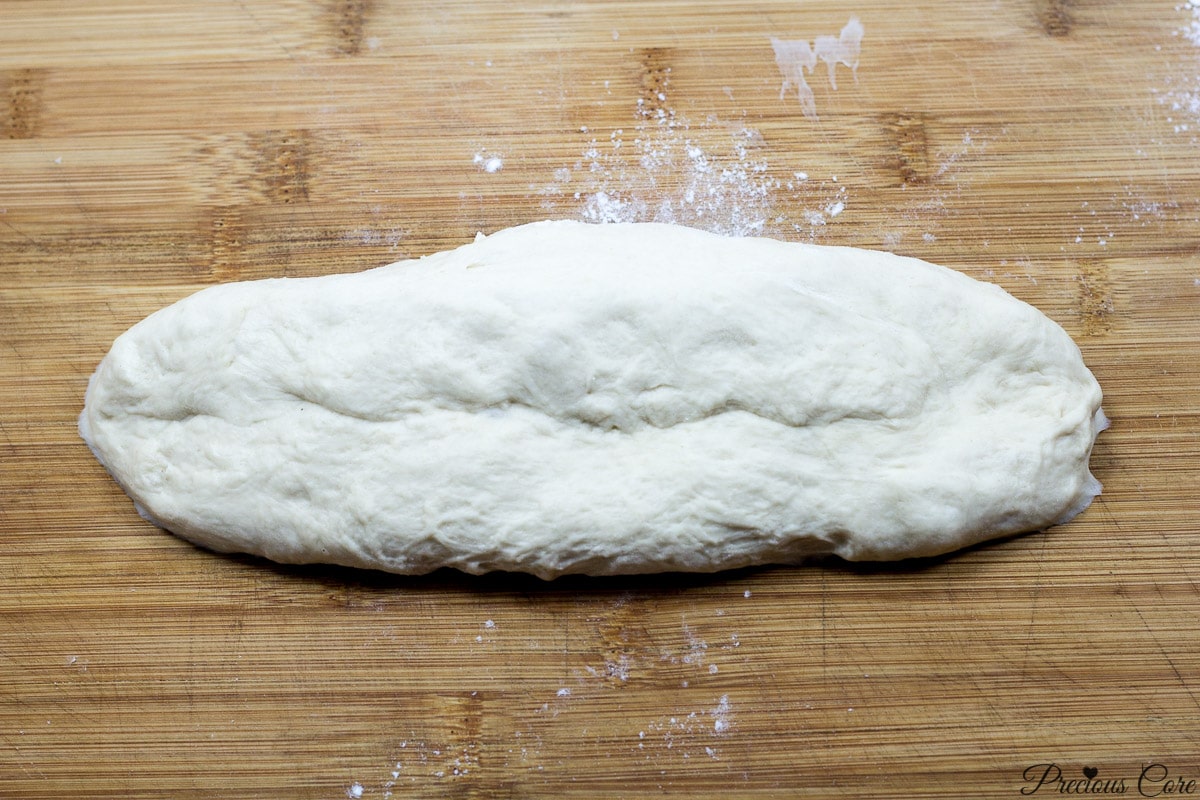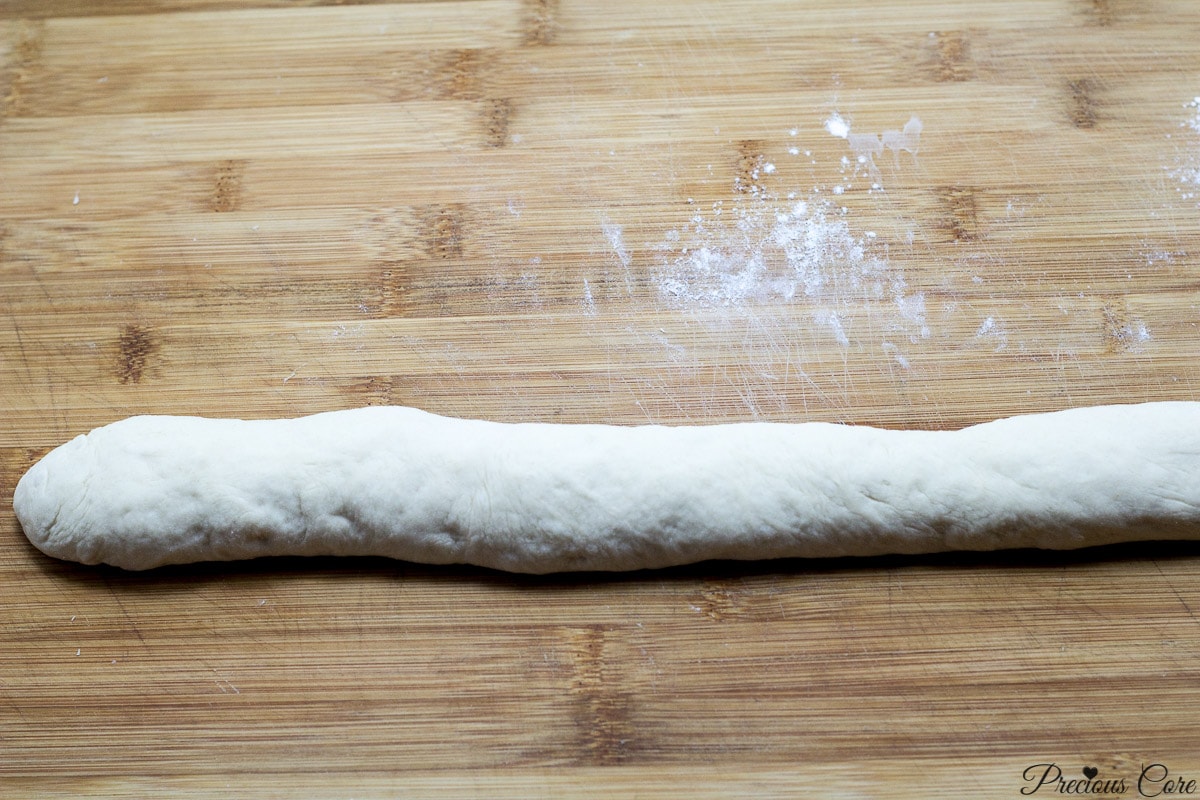 Now, use a knife to make diagonal lines across your loaf of bread.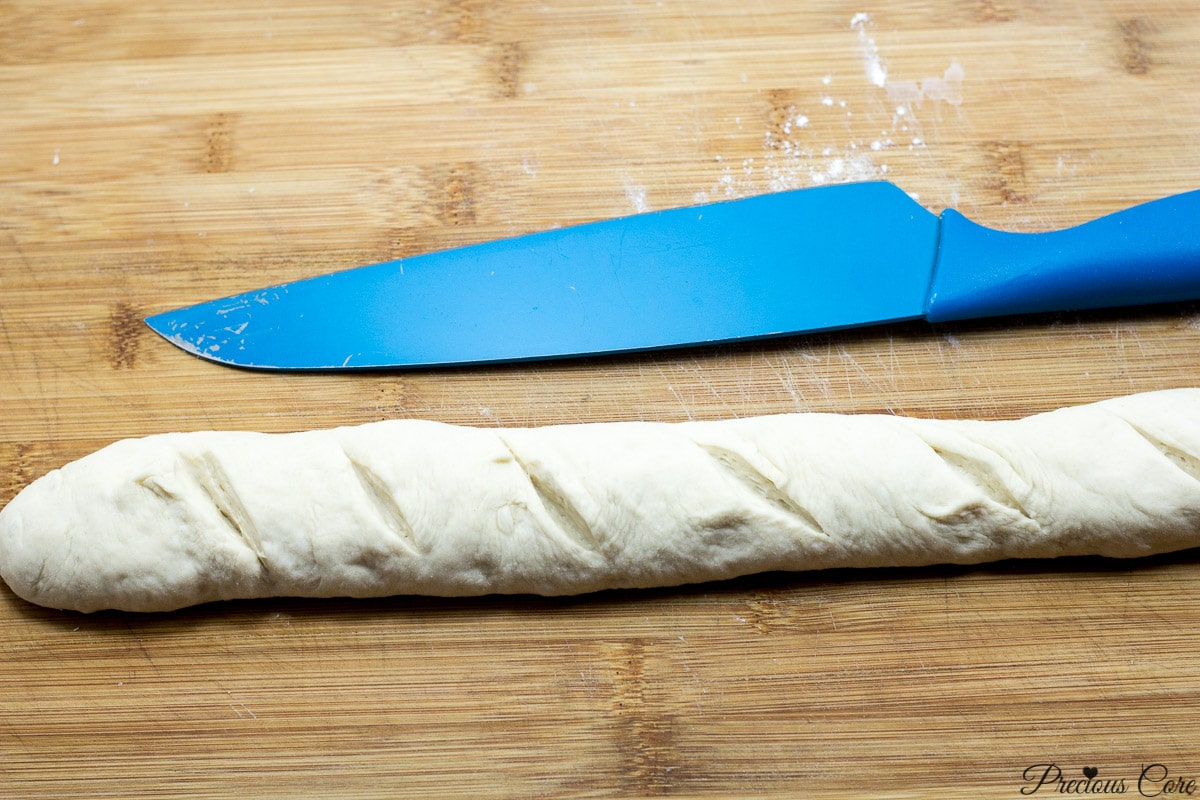 You can make your bread as long or as short as you want. I used a long baking sheet which could accommodate long loaves.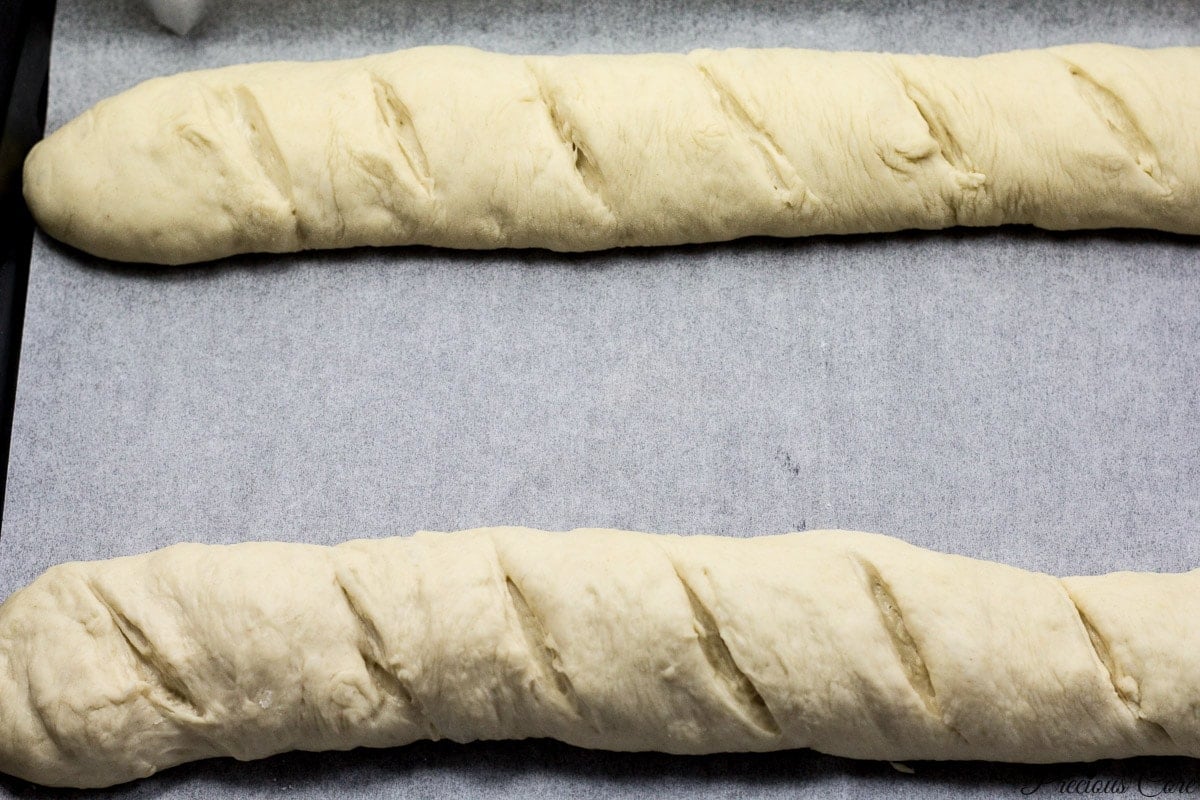 And a shorter baking sheet for two short loaves.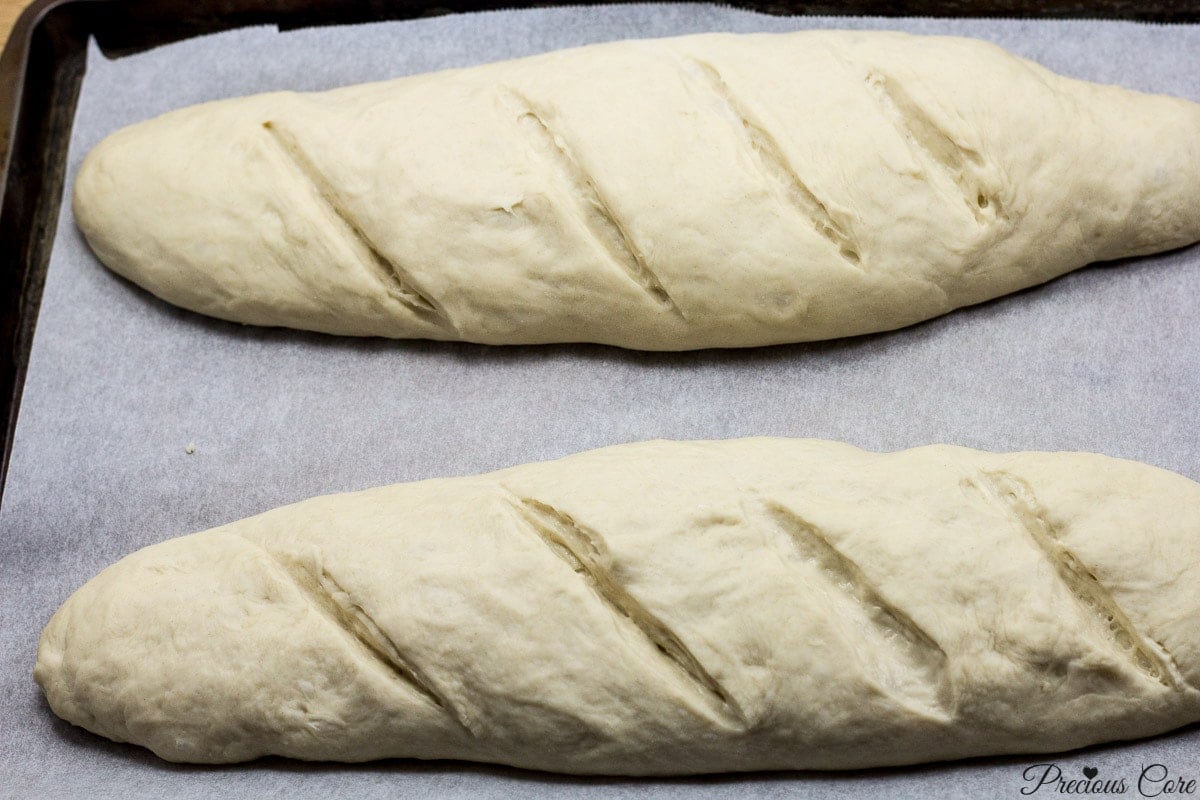 Now let them rise in a warm place for another 30 minutes or so. Then you bake to perfection. As soon as they are out of the oven, brush with some melted butter and weep for joy.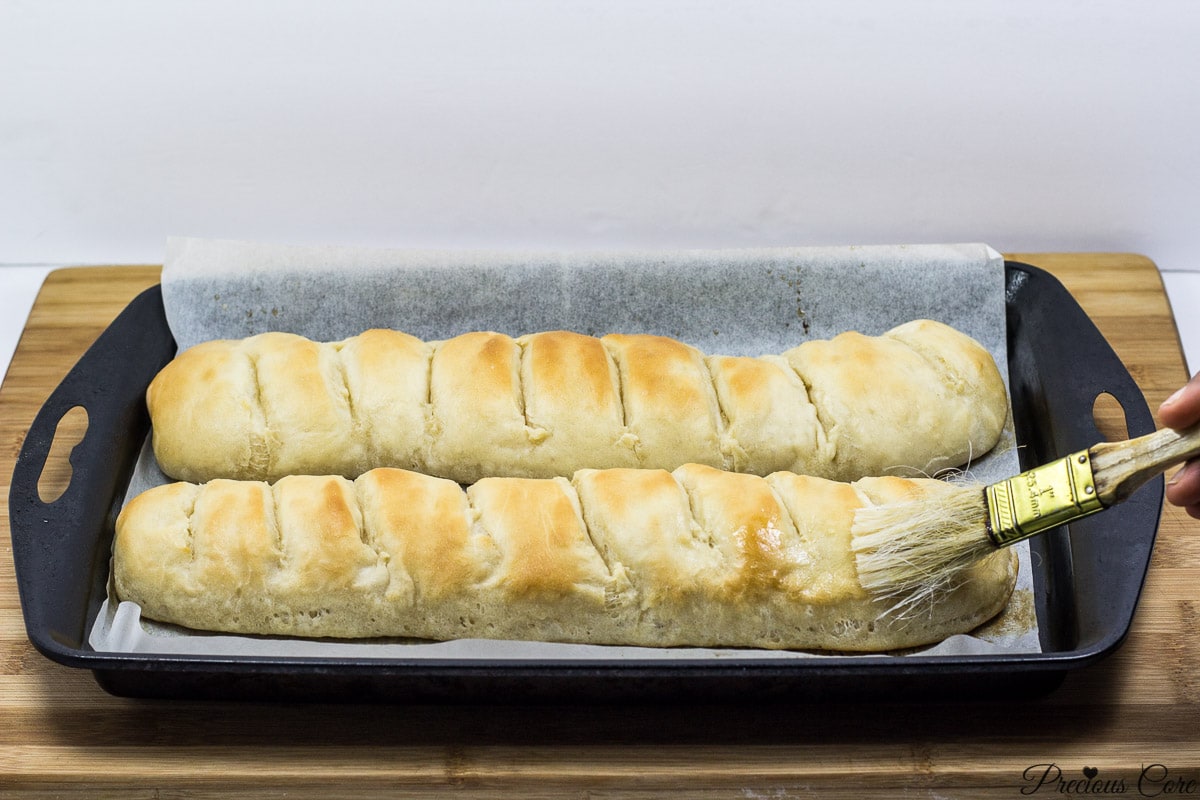 Hello long beauties!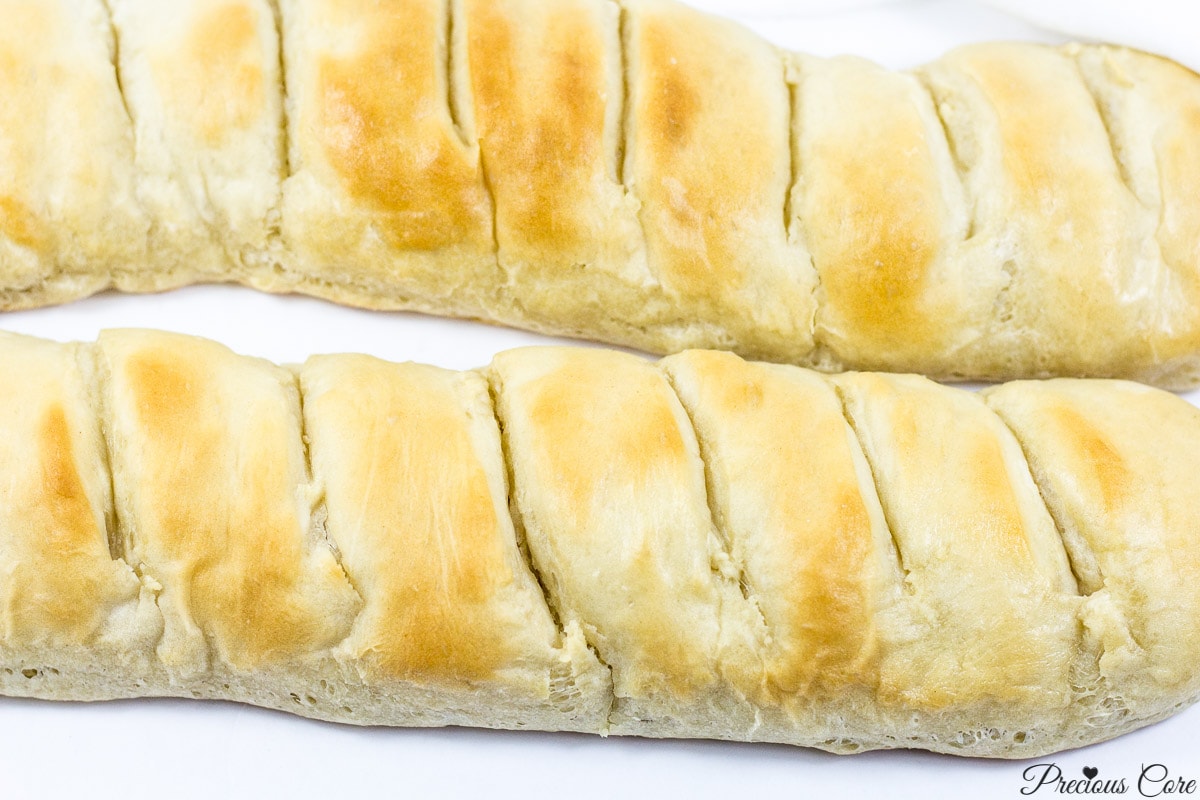 Hello shorties!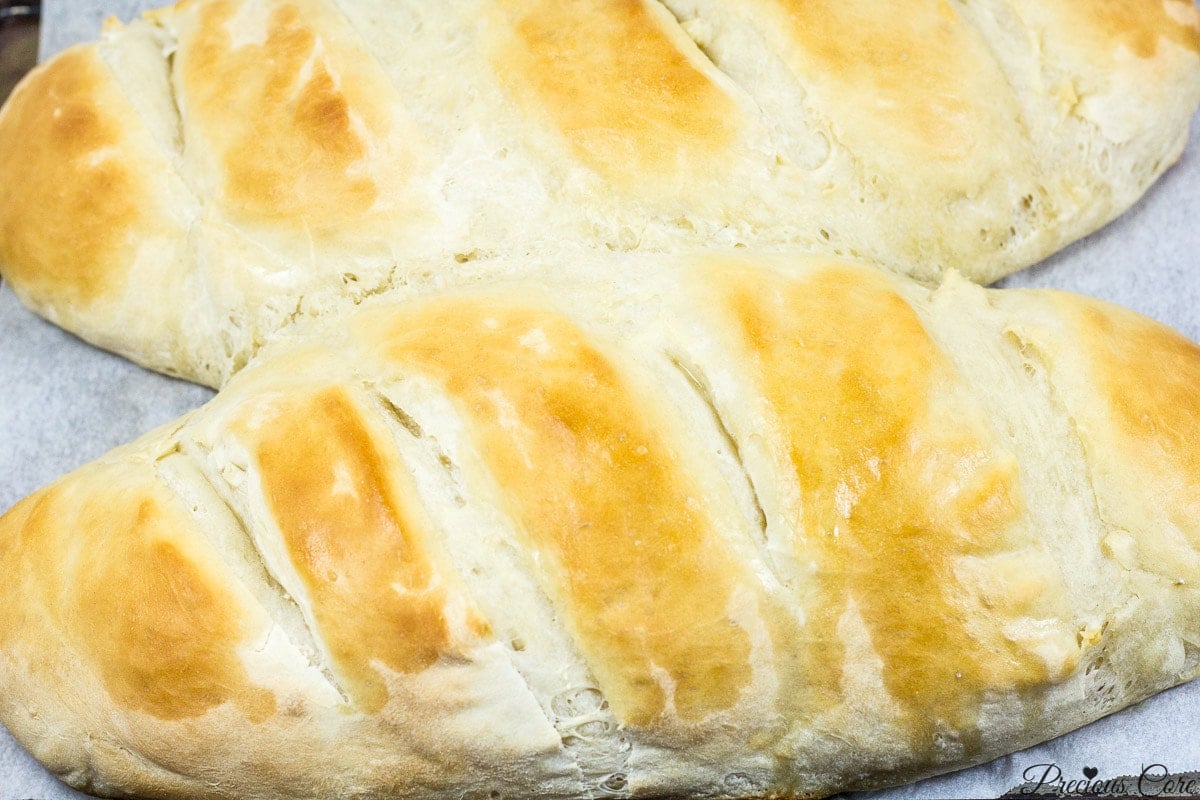 Mr N could wait for me to take pictures so he cut some and quickly ate. Ha.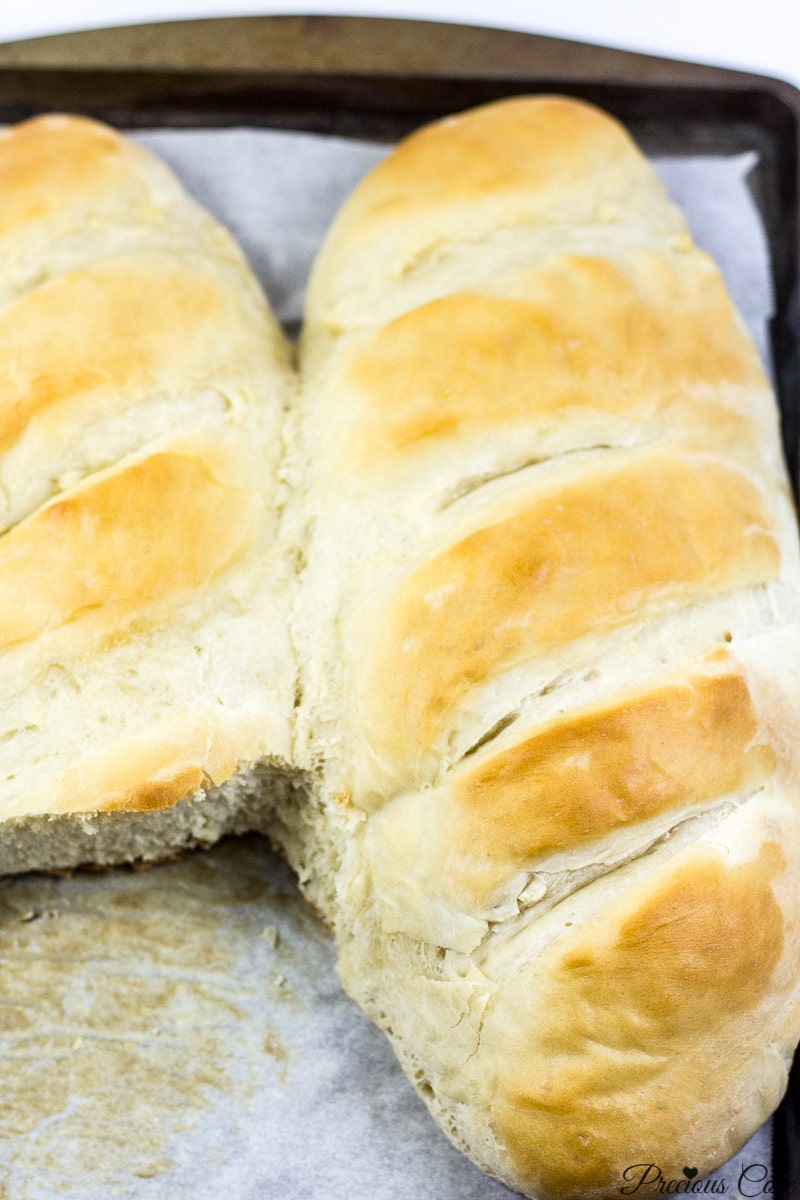 This homemade French bread is a must-try! The loaves are so delish with the perfect salty taste balanced with a hint of sweetness. And yes, I devoured some with meatballs!
Here is the full recipe: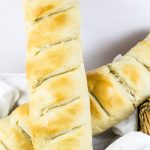 Easy Homemade French Bread
Ingredients
6

cups

all-purpose flour (720 g)

2 ½

cups

warm water

4 ½

teaspoons

active dry yeast

1

tablespoon

vegetable oil

1

tablespoon

salt

4

tablespoons

granulated sugar

1

tablespoon

butter

for brushing bread with
Instructions
In a large bowl, mix together warm water, yeast and sugar. Add in salt, vegetable oil and flour then mix with a wooden spoon or a kitchen stand-up mixer to form a dough.

Place the dough on a floured board and knead for about 5 minutes until smooth. Let the dough rise in a warm place until doubled in size for about 1-2 hours.

Punch the dough to remove air. Cut the dough into four equal parts. Shape each part into a long log. Use a knife to create 6-8 diagonal lines (about half inch deep each) across each loaf. Place the loaves on greased baking sheets/trays and let them rise in a warm place for about 30 minutes.

Bake in a preheated oven at 350 degrees F (180 degrees C) for about 25 minutes until the bread is nice and golden brown and hard on the outside. Brush with melted butter as soon as they are out of the oven.
Recipe Notes
To get a warm place to let your dough rise, you could warm your oven lightly, turn it off and place the dough inside. This works everytime for me.