HERE'S WHAT'S UP: FIVE THINGS
Published Aug 22, 2016
Updated Apr 26, 2017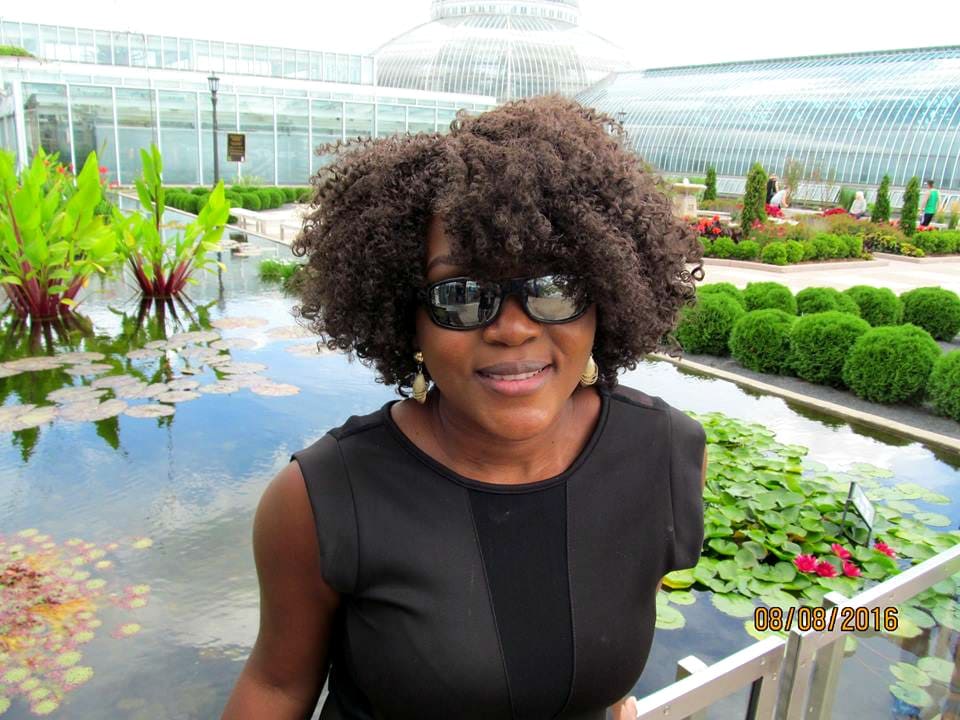 First, homeschooling is going on well. The kids have learned so much, we have bonded more with them and all the pencils in our house are short of erasers. I thought we had more than enough pencils until we started homeschooling. But guess what? I'm getting more comfortable with this journey. It's a crazy good one.
Secondly, I am stuffing my tummy with all the fresh corn and groundnuts (peanuts) it can take. Mr N came home with a BIG bag of corn on Friday. I peeled some and dumped into the pot for boiling. I started eating as soon as it was done, while it was still hot… and I haven't looked back since then. Same with the groundnuts. The fresh groundnuts that taste EXACTLY like the one back home came into my life on Saturday morning. I almost don't want to leave my house because of the presence of this epic duo. I love you corn and groundnuts. I love you, Mr N. *Takes a huge bite off the cob*
Thirdly,
I just received my very own study Bible and
this book
by
Lysa Terkeust
called,
Uninvited : Living Loved When You Feel Less Than, Left Out, and Lonely
from Amazon! I love reading Lysa's devotional write-ups on the
Proverbs 31 Ministries
. I love the sincerity and vulnerability in the posts there so that's my go-to devotional every morning. I have their button installed right on my sidebar so you can access them too. But let's talk about this book by Lysa for a moment. I have read her devotionals related to the book and I can so relate to the things she writes. Do you ever feel like people don't really love or care about you? Do you ever feel like you do not, 'belong'? You can always live feeling loved no matter what the circumstances around you say. I can't wait to curl up on the couch when the kids are in bed and eat this book. Affil link:
Fourthly, my hair! My hair!! My hair!!! I purchased the wig you see me rocking on the picture on top. But this hair looks "jaga jaga" to me oo. Or is it that I'm not wearing it well? Is this how it is supposed to be? This afternoon, the wind kept blowing fiercely on it as though some evil person sent it to take off the wig and disgrace me. That's it! I'm getting braids!
Fifthly,
13 "You are the salt of the earth. But what good is salt if it has lost its flavor? Can you make it salty again? It will be thrown out and trampled underfoot as worthless.
14 "You are the light of the world—like a city on a hilltop that cannot be hidden. 15 No one lights a lamp and then puts it under a basket. Instead, a lamp is placed on a stand, where it gives light to everyone in the house. 16 In the same way, let your good deeds shine out for all to see, so that everyone will praise your heavenly Father.
(Matthew 5, NLT)
These words spoke deep into my soul this morning. You are the salt of the earth. Don't lose your saltiness. LET your light shine; You have to let your light shine. It should be intentional. Don't just live hoping that your light will shine. Put that lamp on a stand and not under the table. Be a bold Christian. Be 'aggressive' with your generosity. Be 'aggressive' with your Christ-likeness. Let your light shine. To me, I'll start by paying more attention to my neighbours, greeting them even when their heads are bowed and genuinely caring for them.
I know I said five but there is a sixth thing, people! If you read this to the end then yay! Come here and take a hug. Let's take this relationship to the next level. Here is how: Leave a comment below to
1. Tell us your views on homeschooling
2. Tell us if you love boiled fresh corn and groundnuts
3. Tell us one book that changed your life.
4. Tell us one hair style you really like OR
5. One Bible verse that has changed your entire life.
That's what's up with me! See ya shortly.