HERE'S WHAT'S UP: ME AND THE GRILL, THE GRILL AND I
Published Jun 07, 2016
Updated Apr 26, 2017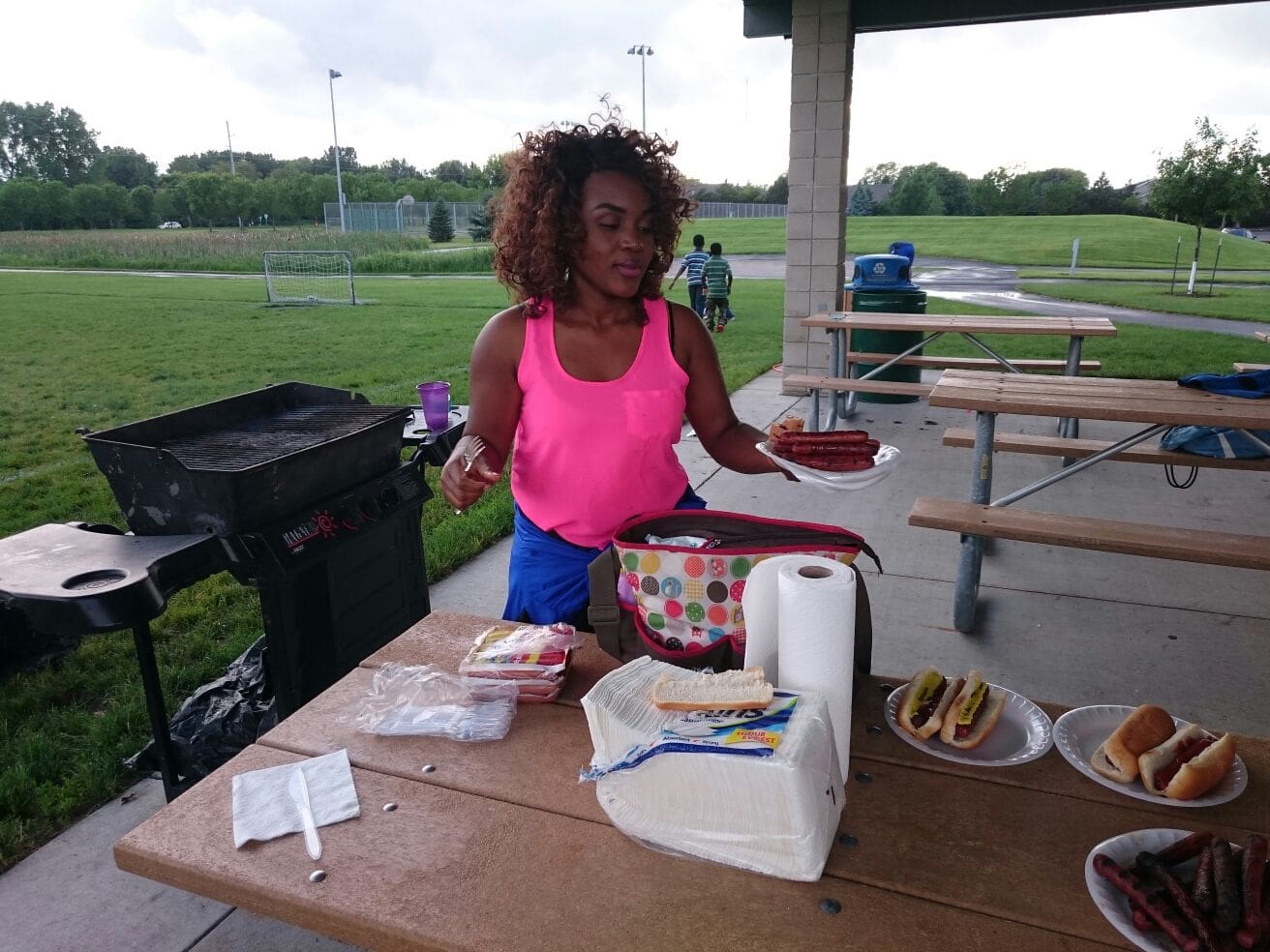 First, if you are seeing this then you are most likely a loyal reader so thank you very much! I'll feel really sad if I write and no one reads (ha!) Seriously, I appreciate your clicks. Please keep the clicks (and comments (and shares, ehen!) coming.
Last weekend, I worked with a grill for the first time. The very first time! The only time I used a grill before then was when I'll DIY my mother's old pot by filling it with charcoal and placing a tattered rack from our firewood kitchen on it. I'll then grill some fish on it and share with my siblings. Ahhh the good ole days!
So I went for a picnic that marked the start-up of summer events for the Cameroonian community here. One man was supposed to be grilling hot dogs but he forgot the first batch and they got burnt. I drew his attention to them and since he was busy, he asked that I take over grilling the hot dogs.
I totally enjoyed seeing the hot dogs grill and flipping them. It was even more enjoyable when people started pouring in for them. I'm totally getting a grill soon. With it, I'll grill all the grillables. I plan on making my own smoked fish, kati kati chicken and smoked meat.
In other news I'm all about eternity these days. I think just constantly reminding myself that there is a life after helps me live differently. No need sweating over things that are temporal. Ha!
How about you? How did last week go?
"Set your heart on things above, not on things below."