HOW TO SMOKE MEAT AT HOME – AFRICAN STYLE
Published Feb 08, 2017
Updated Sep 26, 2018
I love to smoke meat at home. It is a great accessory to ethnic dishes. Imagine this in eru. ogbono soup, okra soup, even ekwang! Just like smoked fish, smoked meat brings taste and character to meals. So I love to smoke the meat before it goes into the pot. I am inviting you to do the same: smoke the meat before you use it in cooking that meal. It makes the taste of both the meat and the meal ten times better.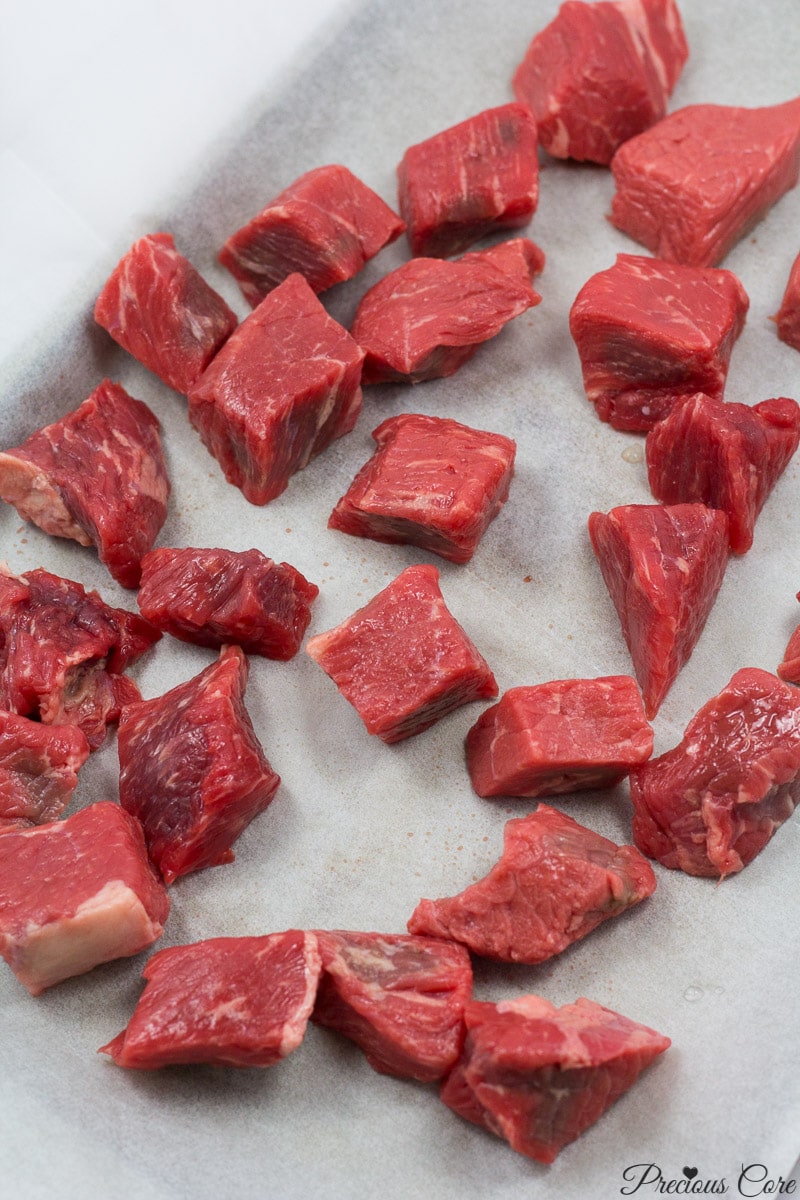 Guaranteed, smoking meat at home in your kitchen is not quite the same thing as smoking meat outside on the grill where you can get that unbeatable smoky flavour from the charcoal. I can't wait for summer to roll by again so I can fire up the grill and smoke all the smokables.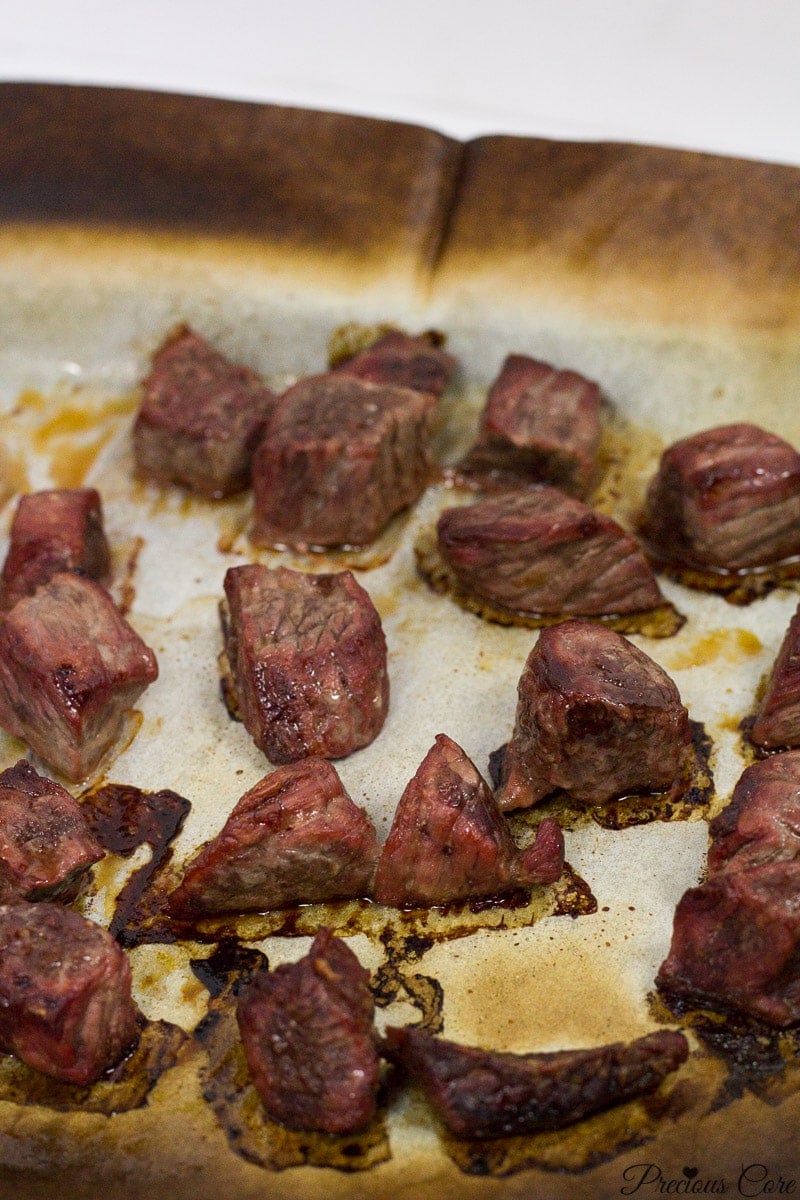 Still, while waiting for warm and sunny days I love smoking meat in my oven in my kitchen. It is not as smoky as the one done on the grill but it tastes great! It is much better than plain boiled meat. Broiling beef in the oven takes the meaty flavour up a notch. I will only leave my meat plain if I'm making something like stew. For traditional meals, it has to be smoked meat! So let me show you how to smoke meat at home the African way.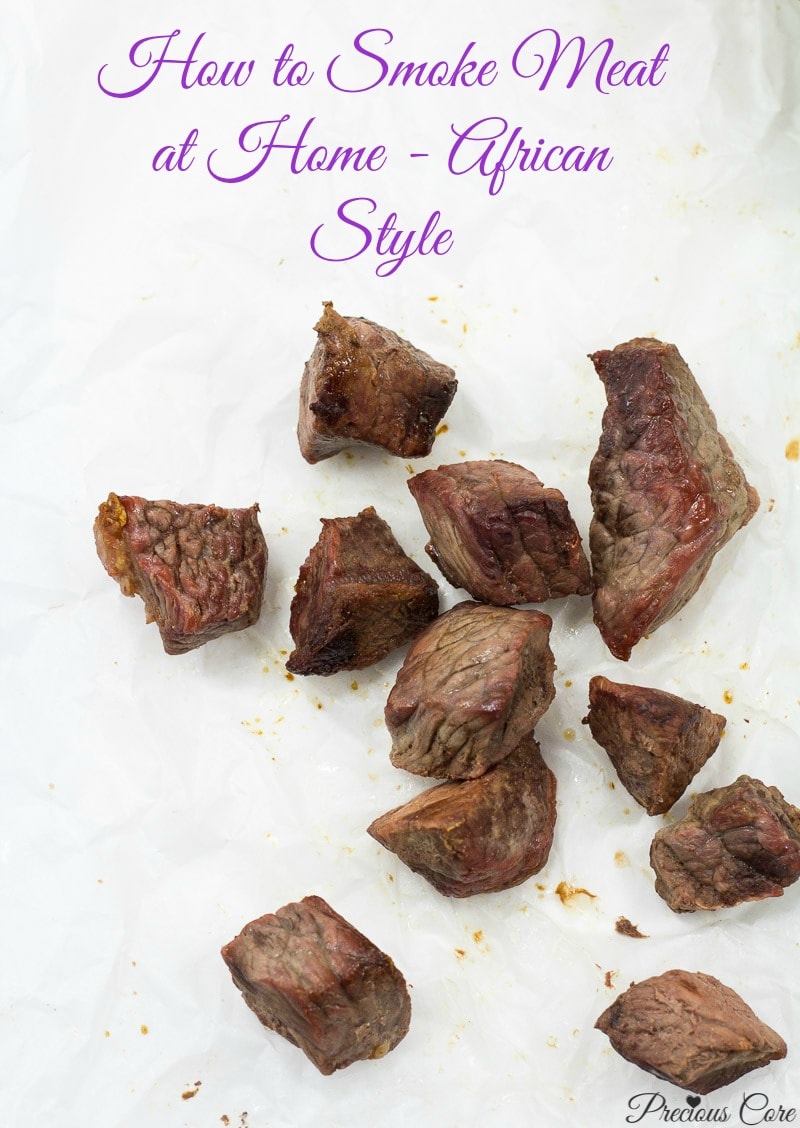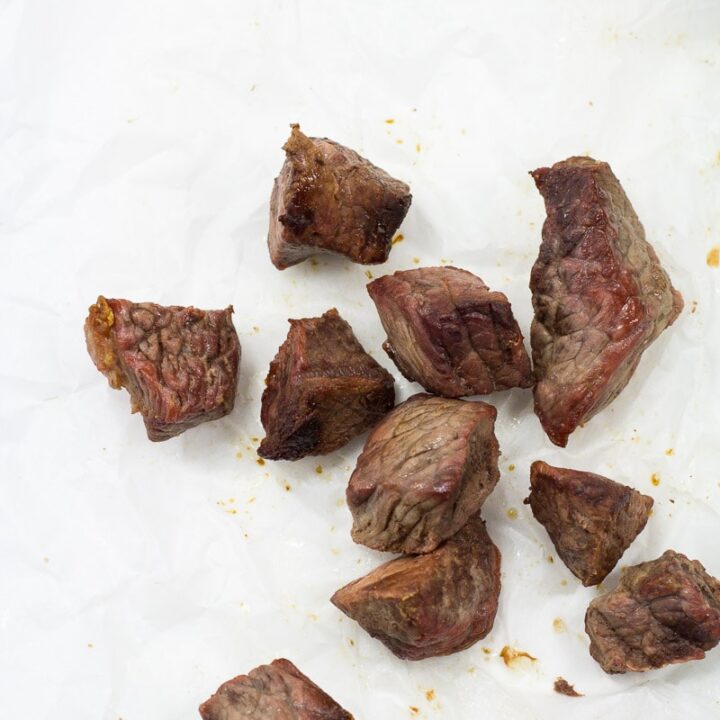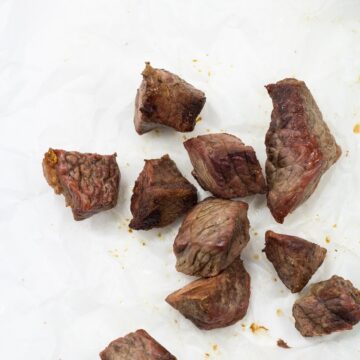 How to Smoke Meat at Home - African Style
This takes the flavour of beef up a notch.
Ingredients
1/2

pound

beef (about 1/4 kg) - cut into slices

1/4

teaspoon

salt
Instructions
Arrange beef on a prepared baking tray. I usually line the baking tray with aluminium foil or parchment paper. Arrange the meat on top in a single layer then sprinkle with salt. Place in oven and broil for about 15-20 minutes until the meat develops colour.

When it is all smoky, you can add to the other meat or fish you are using in your meal and boil for a few minutes before using in whatever meal you choose to use it in. Alternately, you can let it cool then put in a ziplock bag and store in your fridge or freezer.
Notes
For this recipe, I purchased the beef part labelled, "beef for stew" but I have made this with sirloin and it works well. Most soft and boneless beef parts will be fine.
Leave the meat in the oven longer (about 5 more minutes) if you want the meat darker in colour. Don't leave it too long though so it doesn't become too dry and hard to chew when eventually used in a meal.
Nutrition
Calories:
102
kcal
|
Protein:
11
g
|
Fat:
7
g
|
Saturated Fat:
3
g
|
Polyunsaturated Fat:
1
g
|
Monounsaturated Fat:
3
g
|
Trans Fat:
0.4
g
|
Cholesterol:
39
mg
|
Sodium:
191
mg
|
Potassium:
188
mg
|
Vitamin A:
7
IU
|
Calcium:
10
mg
|
Iron:
1
mg