MIXED BERRY JAM
Published May 10, 2017
Updated Aug 09, 2023
One of my favourite things about spring is seeing lots of fruits in season at the grocery store. They are usually so cheap! So when I saw berries the other day for half the usual price, I couldn't resist buying! I love when I have all the berries at home. They often find their way to my breakfast plate. Sometimes on French toast, sometimes on pancakes… they are always there, mostly coated with a good helping of natural maple syrup. Love them!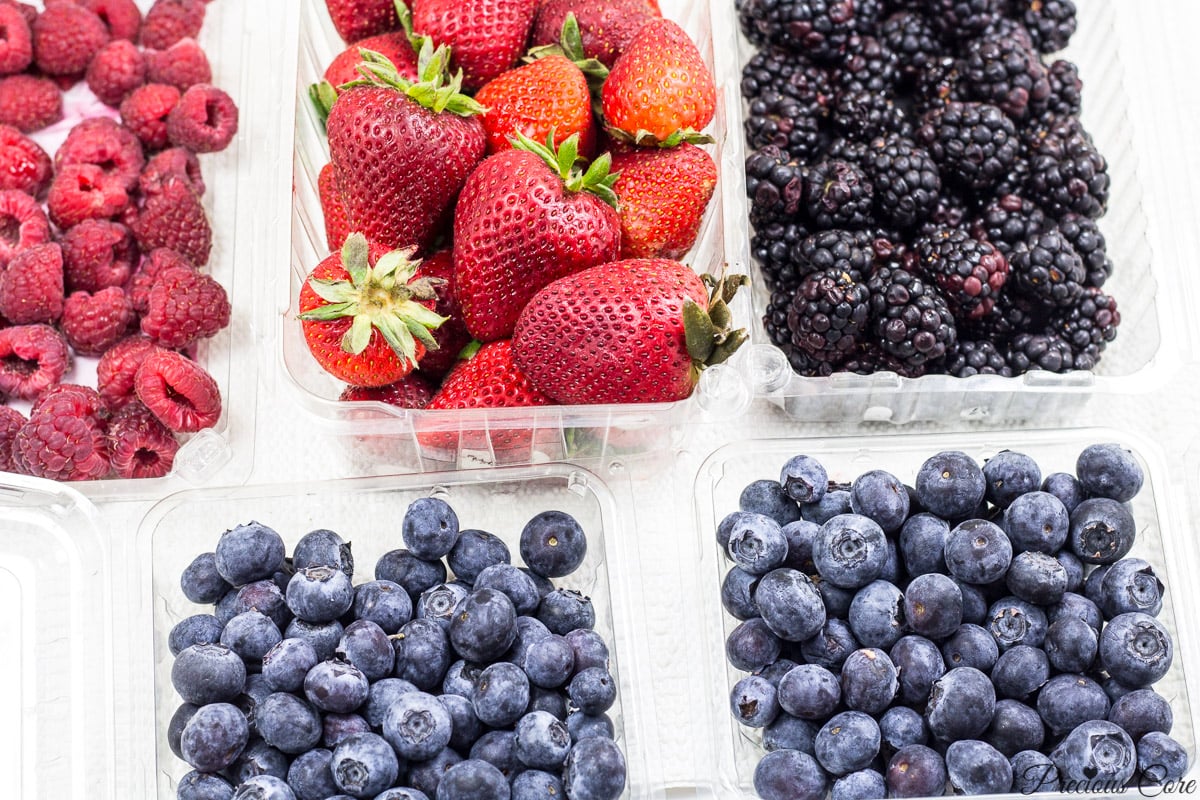 If they do not appear fresh on the breakfast table, they appear as a jam. A homemade mixed berry jam oozing with fruity sweetness and a bit of tart. Life is good!
I never buy jam from the grocery store because of the loads of added sugar. I love making mine so I can see what exactly goes into it. Then I can use a spoon to scoop some directly from the pot and feed myself.
To make this mixed berry jam, you need berries, of course. You also need some sugar and lemon (see recipe below for quantities).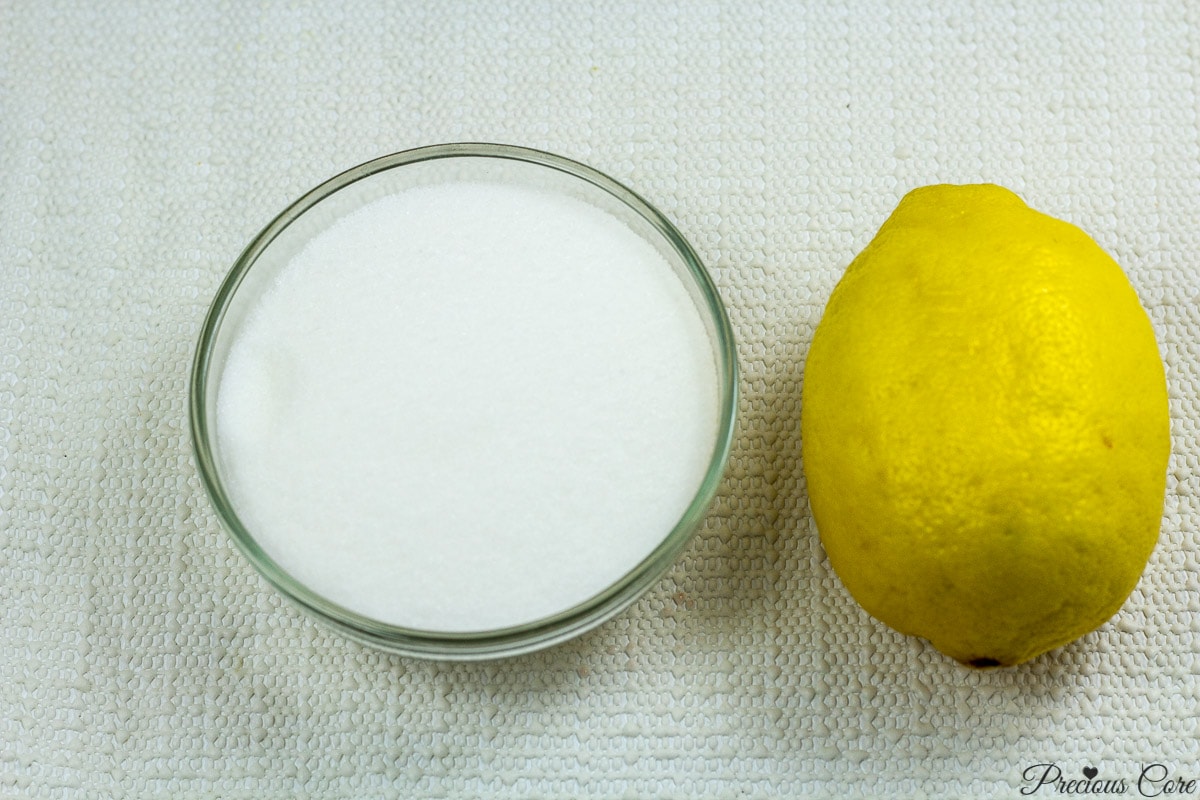 Note that this homemade berry jam is without pectin, a common jam ingredient. It is so easy to make. All you need to do is rinse all your berries then cut the strawberries into halves or quarters. Place them in a large pot, add some freshly squeezed lemon juice and sugar. Mix everything together and let it rest for a few minutes.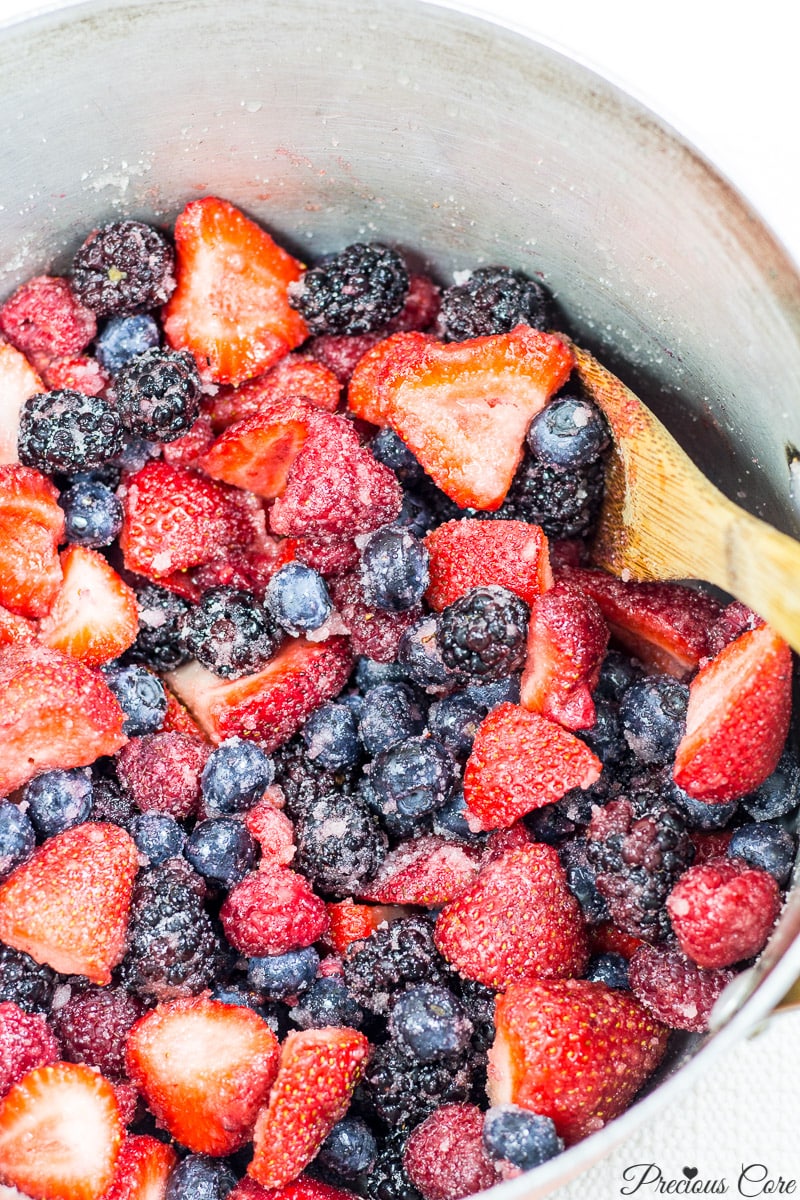 Then cook on medium heat until the berries begin dissolving and form a jam. You could use a wooden spoon or potato masher to mash the berries once they start cooking.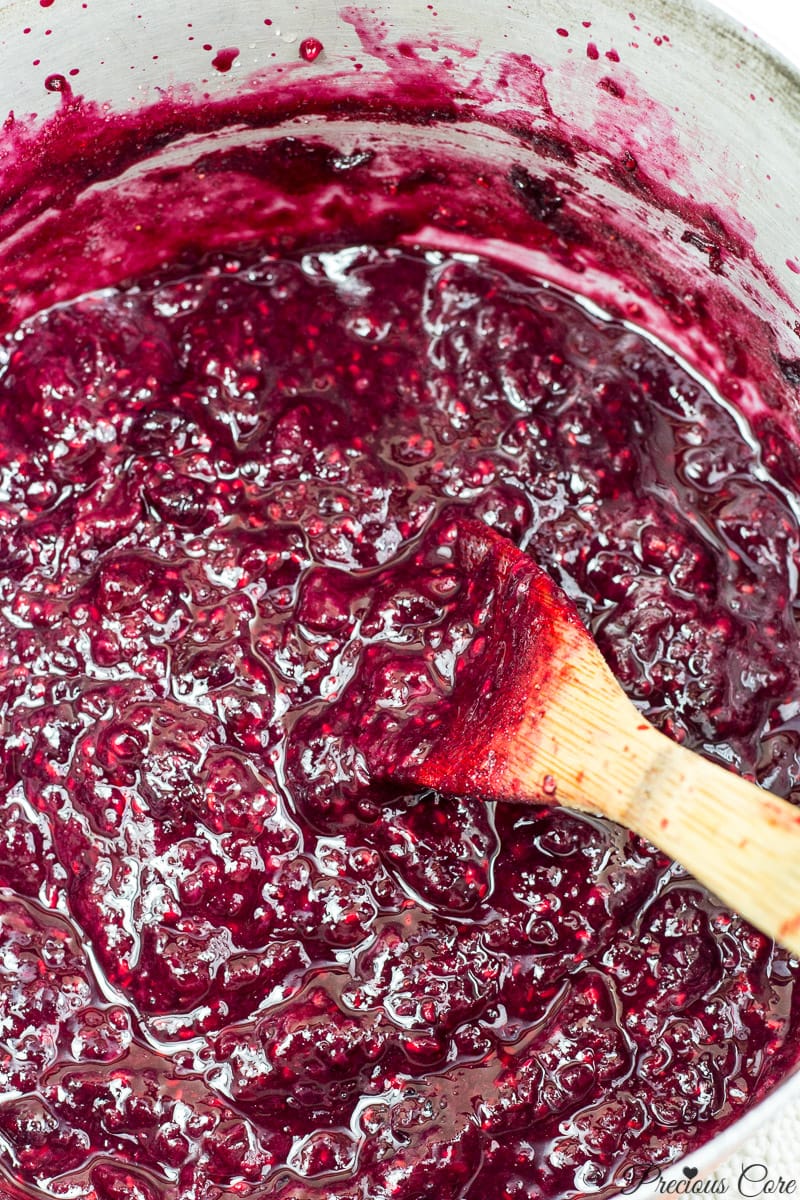 You know it is ready when it has a gel-like consistency.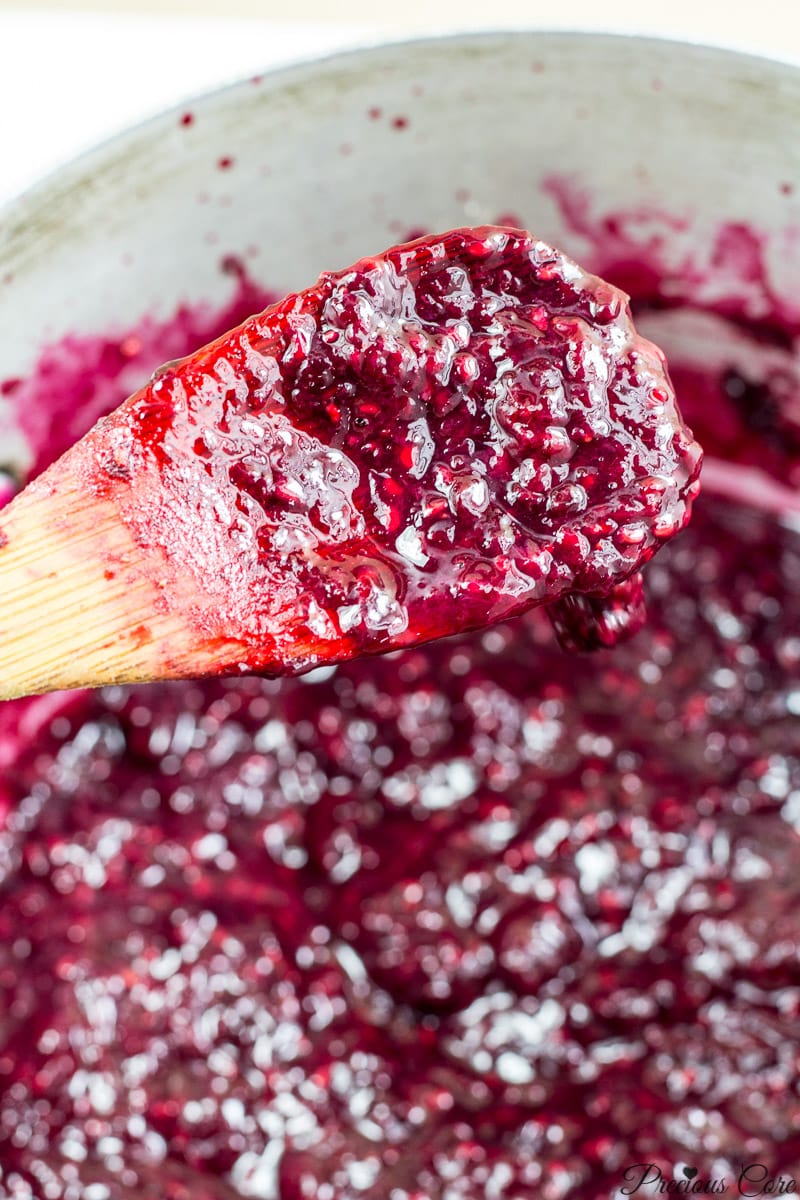 Seriously, my girls and I can't help it. We find ourselves eating the jam as it is, directly from the pot or jar one time too many. You could imitate us or you could put yours on bread and butter, pancakes, crepes or anything that makes your soul happy. Yum!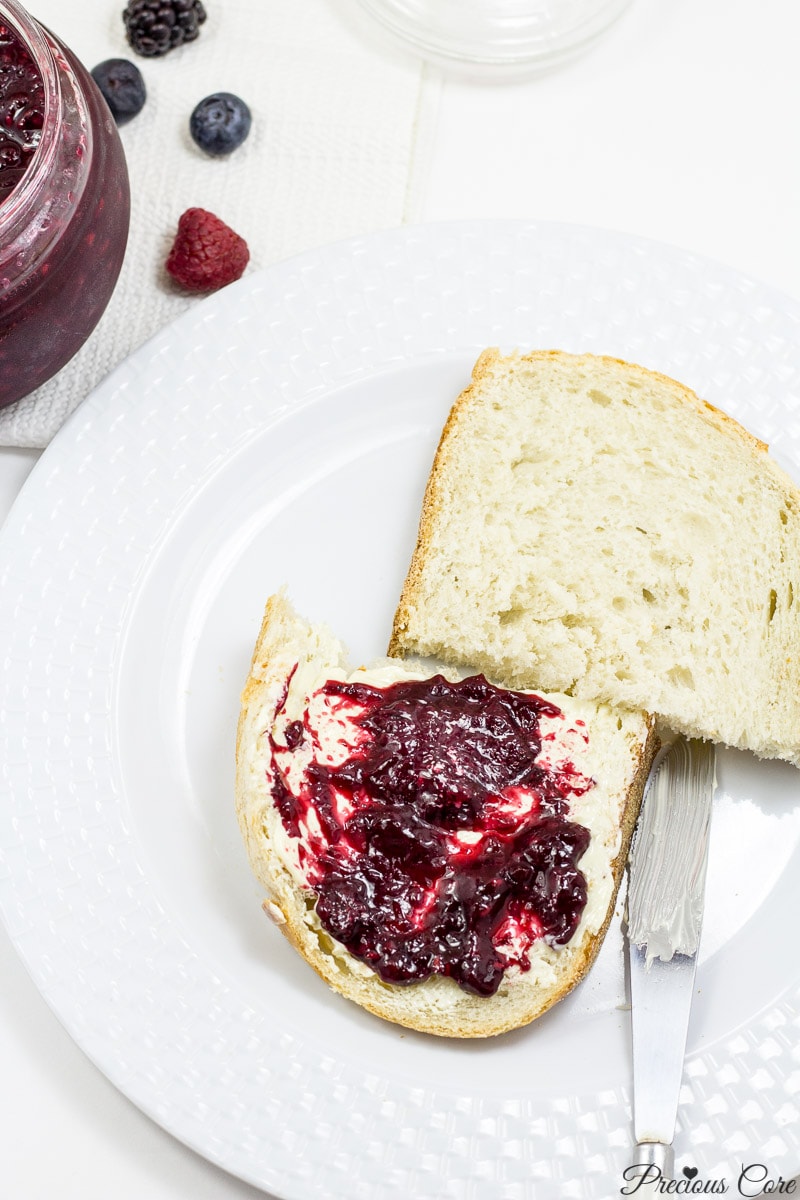 And if any jam makes it to the finish line, put it in an airtight container and place in the fridge.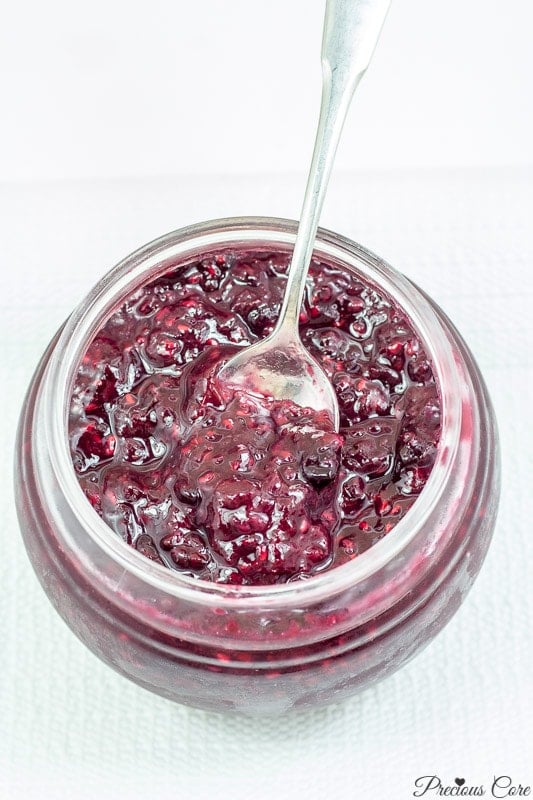 Some really cool people sterilise containers and keep their jam in them so they can keep it for a very long time. I am not one of them. But if you would love to preserve your jam for long-term use, check out this post.
Also check out these recipes for Healthy Strawberry Jam, Pineapple Jam, and Apricot Preserves.
Hope you enjoy the recipe!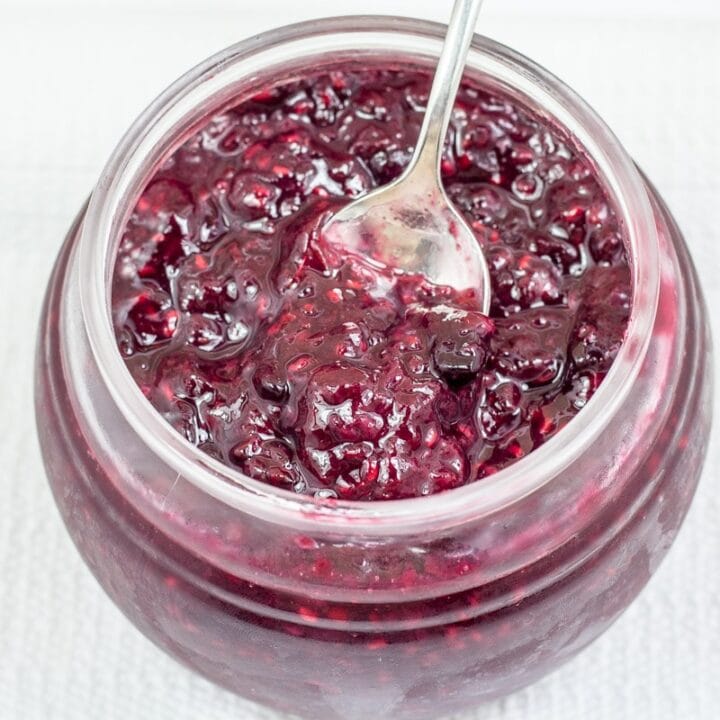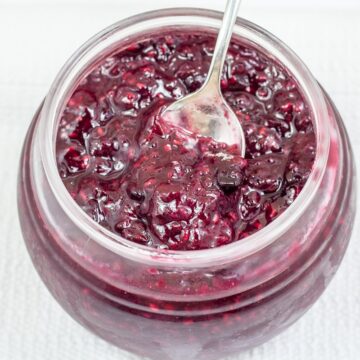 Mixed Berry Jam
You would want to put this mixed berry jam on everything!
Ingredients
2

cups

strawberries

2

cups

blueberries

2

cups

raspberries

2

cups

blackberries

1

cup

granulated sugar

2

tablespoons

freshly squeezed lemon juice
Instructions
Rinse the berries then cut strawberries into halves or quarters. Place them in a large pot then add lemon juice and sugar. Mix everything well and let them rest for 5 minutes.

Bring the berries to boil on high heat then reduce heat to medium and let the berries simmer while stirring from time to time. If you like, use a potato masher to mash the berries as they simmer. The jam is ready when it has a gel-like consistency. Let it cool then place in a jar to preserve.
Notes
Use more sugar if you like. I often use less sugar in my recipes.
Nutrition
Calories:
80
kcal
|
Carbohydrates:
20
g
|
Protein:
1
g
|
Fat:
0.3
g
|
Saturated Fat:
0.01
g
|
Polyunsaturated Fat:
0.2
g
|
Monounsaturated Fat:
0.03
g
|
Sodium:
1
mg
|
Potassium:
96
mg
|
Fiber:
3
g
|
Sugar:
17
g
|
Vitamin A:
56
IU
|
Vitamin C:
21
mg
|
Calcium:
13
mg
|
Iron:
0.3
mg
Pin for later: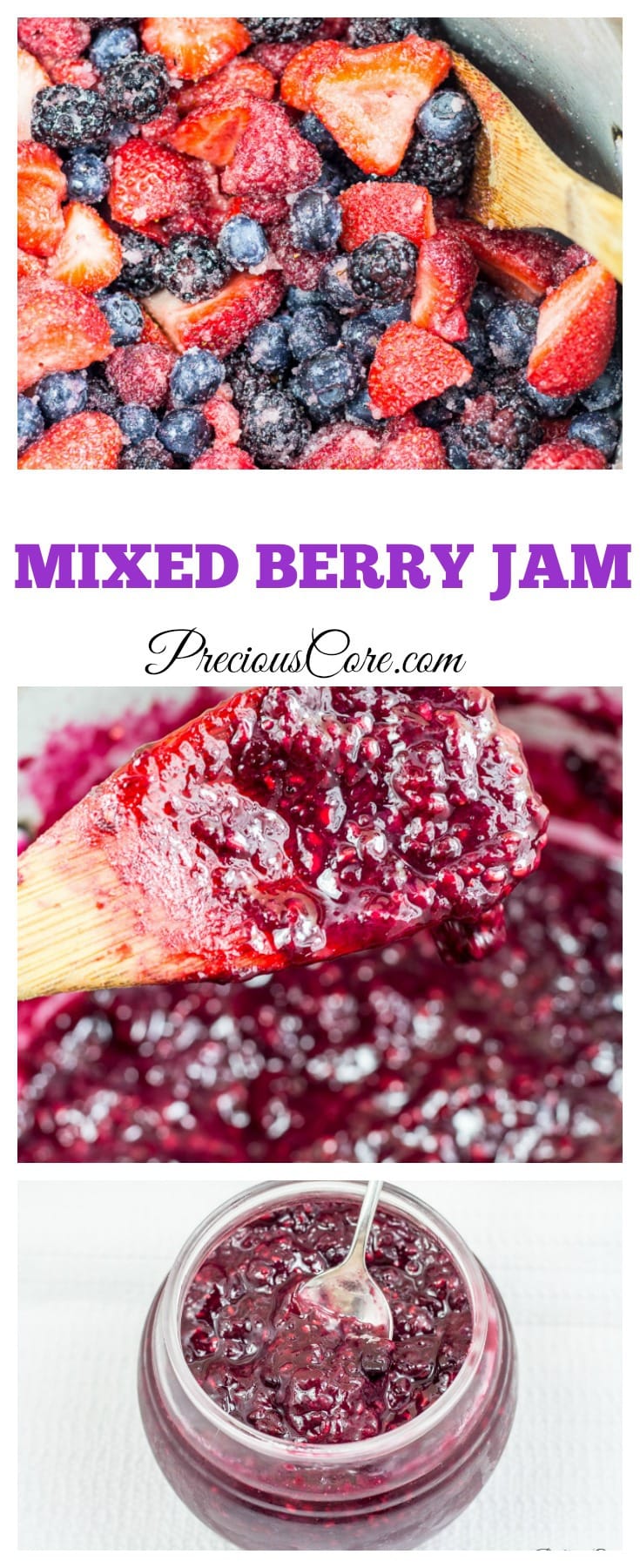 I'll love to have you follow me on Instagram (@preciouscore). If you make this recipe, please take a picture and tag me. I'll love to see!
What's your favourite jam?