You only need 3 ingredients for this Pineapple Lemonade. So refreshing and can be made sugar-free!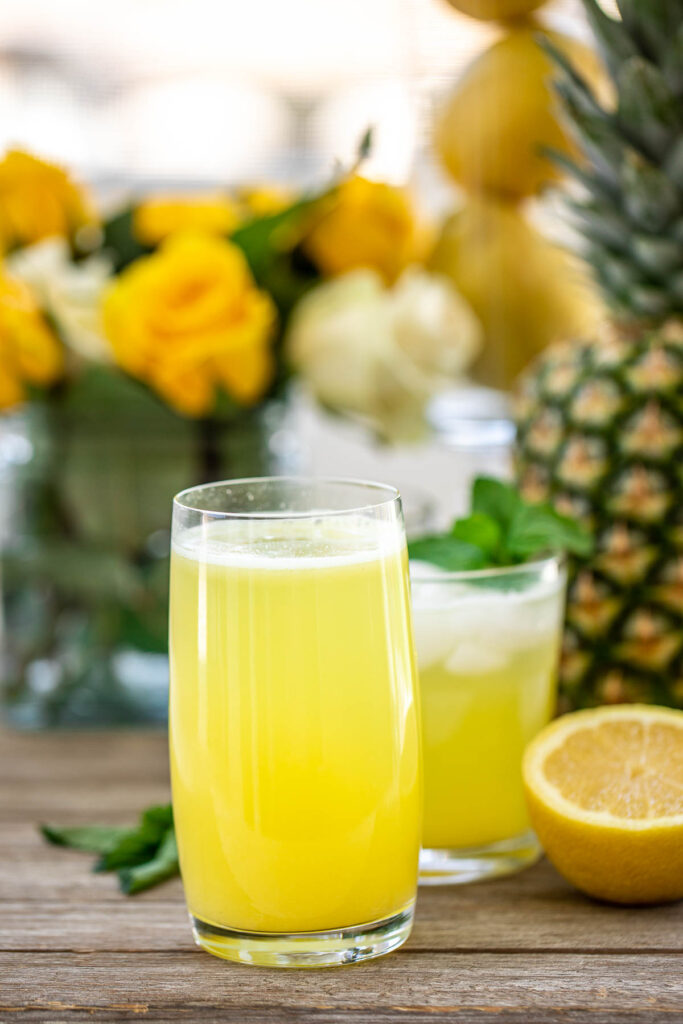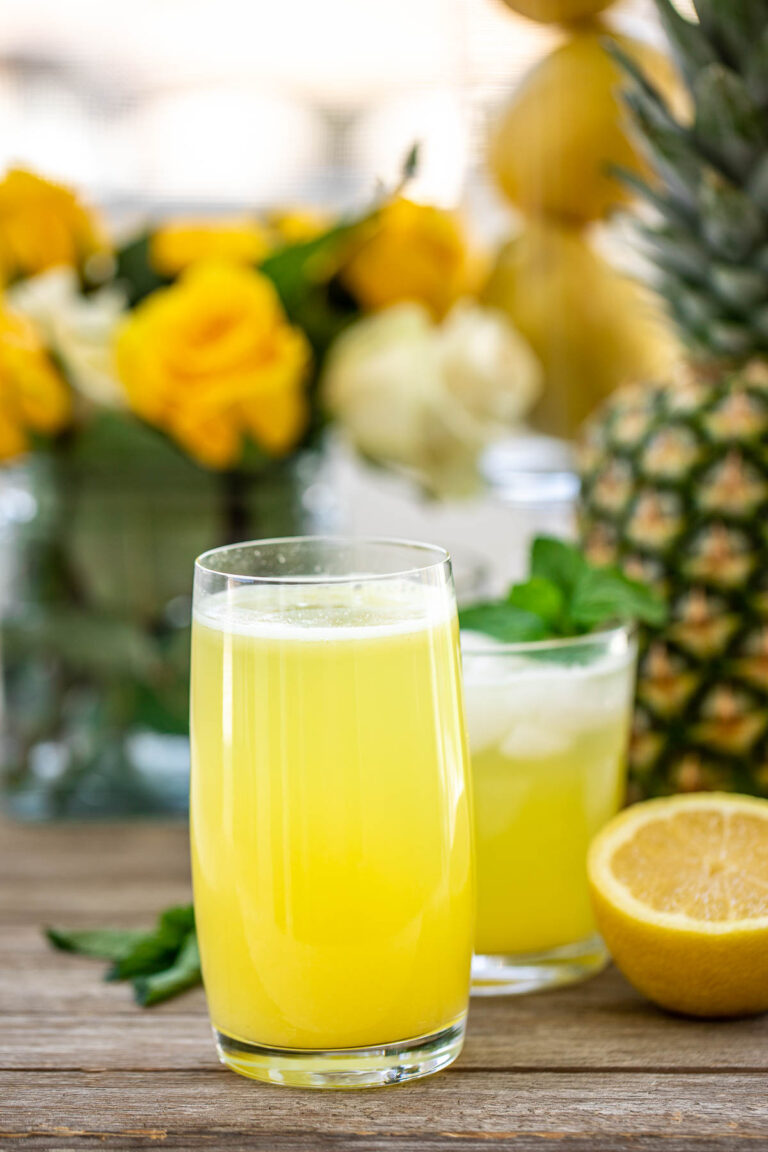 Pineapple Lemonade is the perfect summer drink! My whole family devours this drink in minutes! And it is ridiculously easy to make.
I love homemade fruity drinks like Watermelon Lemonade, Pineapple Ginger Drink and Mango Juice.
A Case For Homemade Drinks
Have you ever ordered a fruity lemonade at a restaurant? It comes with a hefty price tag and the taste is not half as good as the one you make at home.
When you make your own homemade drinks, you know exactly what goes into them. And you can always adjust the drinks to suit your preferences.
Do you want it less sweet? Omit the sugar and sweeten with only fruit. Do you want it more lemony? Add more lemon! Growing some mint in your backyard? Throw some in!
Truly the possibilities are endless when you make your own drinks at home. Rewarding and refreshing!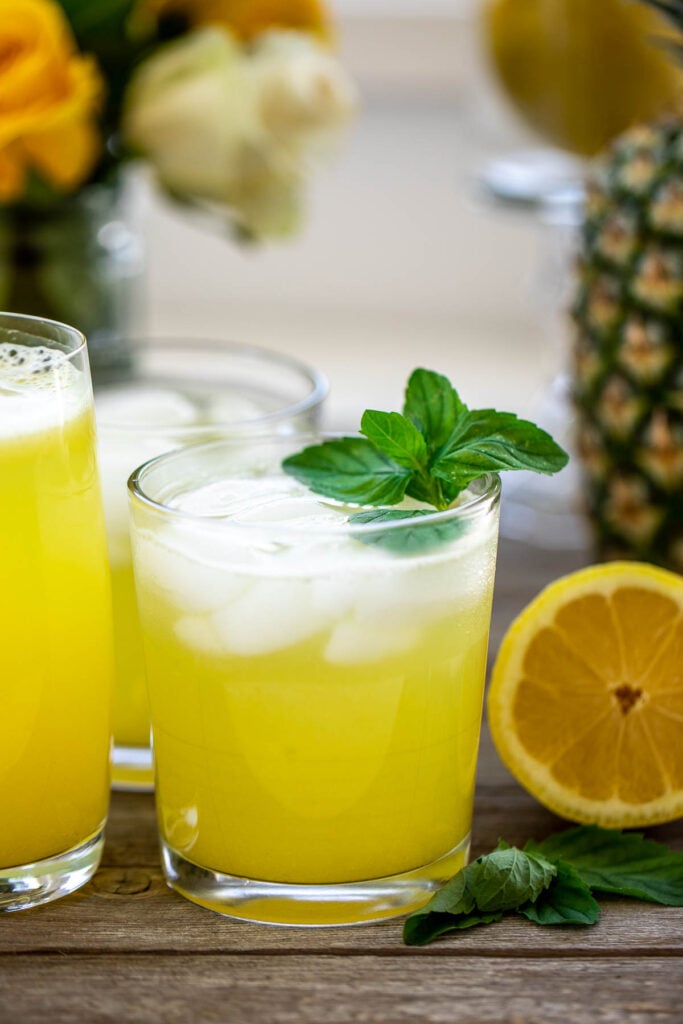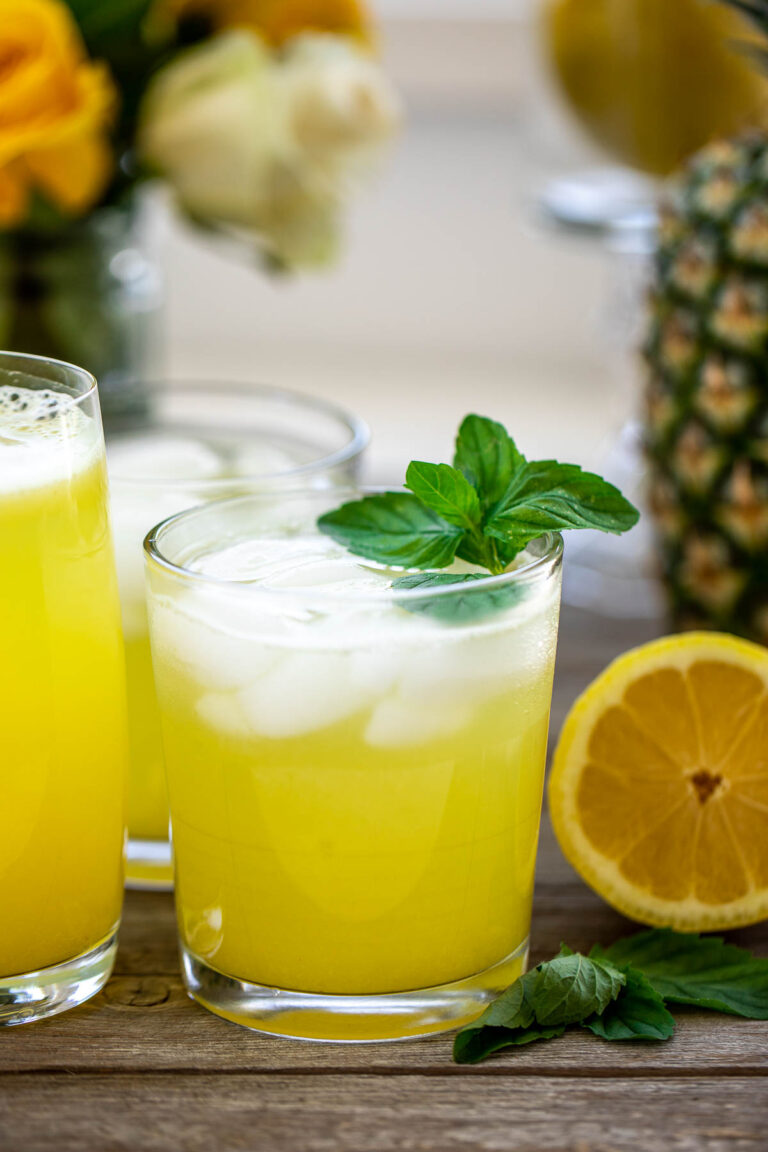 The Ingredients
For this Pineapple Lemonade Recipe, you only need 3 ingredients:
Pineapple. You could either peel a whole pineapple or you could just use already peeled pineapple from the supermarket. If you are in a hurry, you could use pineapple juice in a heartbeat.
Lemon. Use freshly squeezed lemon juice for the best flavor.
Sugar. Or any sweetener of choice. You could also make your lemonade sweetener-free. The pineapple would still lend some sweetness to it.
See the recipe card below for quantities of ingredients.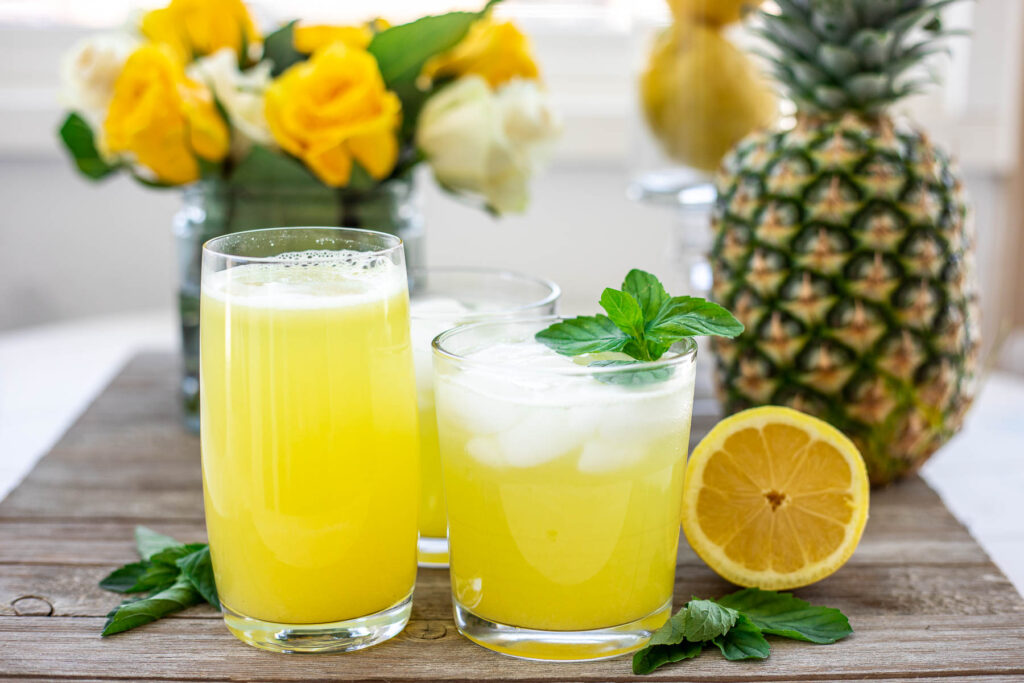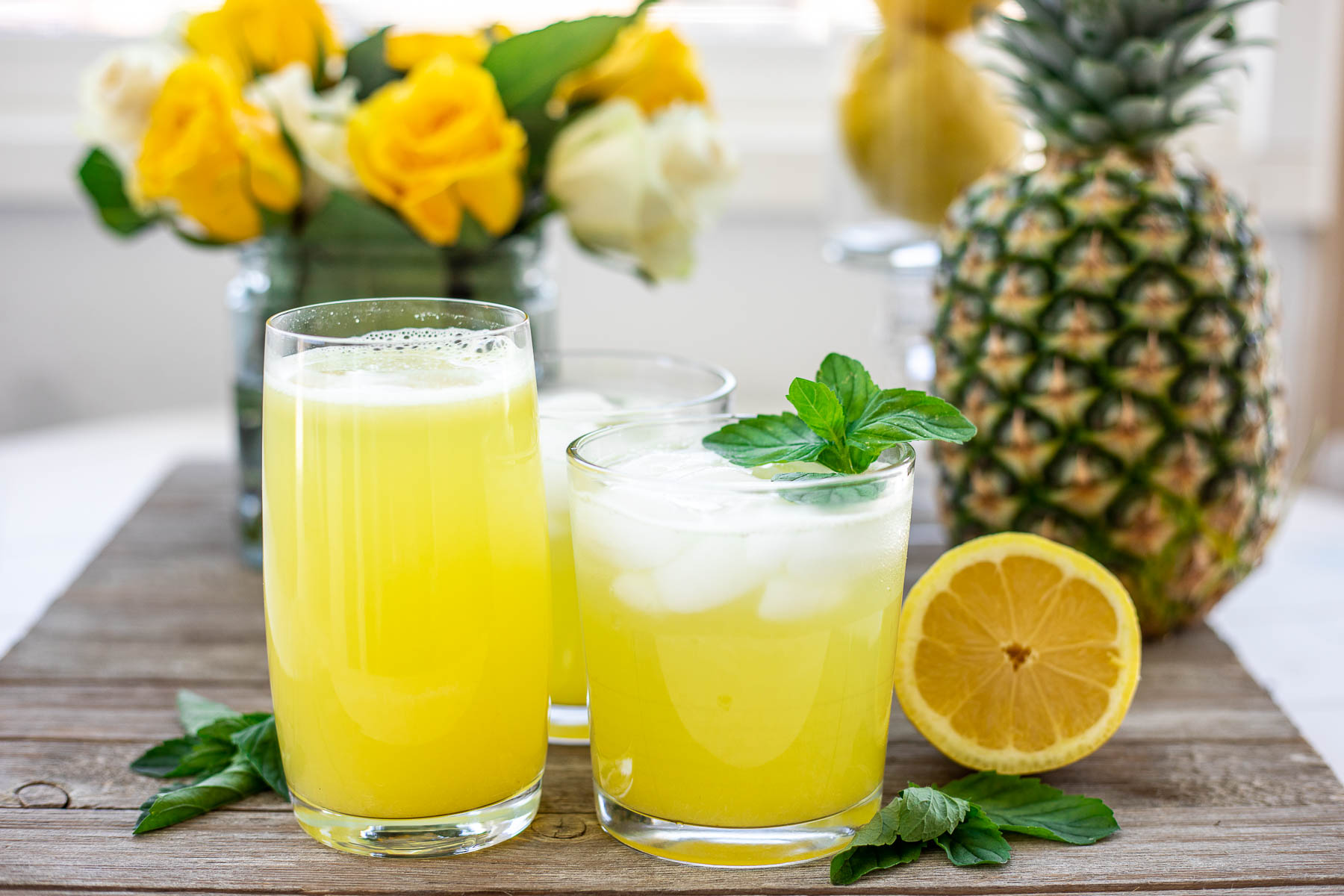 How To Make Pineapple Lemonade
To make Pineapple Lemonade, you just need to follow these easy steps.
Variations
You can switch up this Pineapple Lemonade recipe in various ways to make it your own.
Sugar-free - Leave out the sugar to make a refreshing sugar-free lemonade.
Pineapple Mango Lemonade - Substitute half of the pineapple puree for mango puree to make Pineapple Mango Lemonade.
Minty Pineapple Lemonade - Instead of adding sugar directly to the lemonade, make a simple syrup by dissolving sugar and water together while adding some sprigs of mint to simmer with the sugar and water. Remove and discard the mint and you'll have a simple syrup with amazing mint flavor to add to your lemonade.
Pineapple Strawberry Lemonade - Substitute half of the pineapple puree for strawberry puree to make Pineapple Strawberry Lemonade.
Also check out this Pineapple Ginger Juice.
Watch How To Make It
Watch me making Pineapple Lemonade in the YouTube Video below! If you would love to keep up with my videos, please SUBSCRIBE to my channel and turn on the notification bell.
Recipe