5 JOLLOF RICE RECIPES YOU MUST MAKE
Published Aug 23, 2016
Updated Nov 27, 2022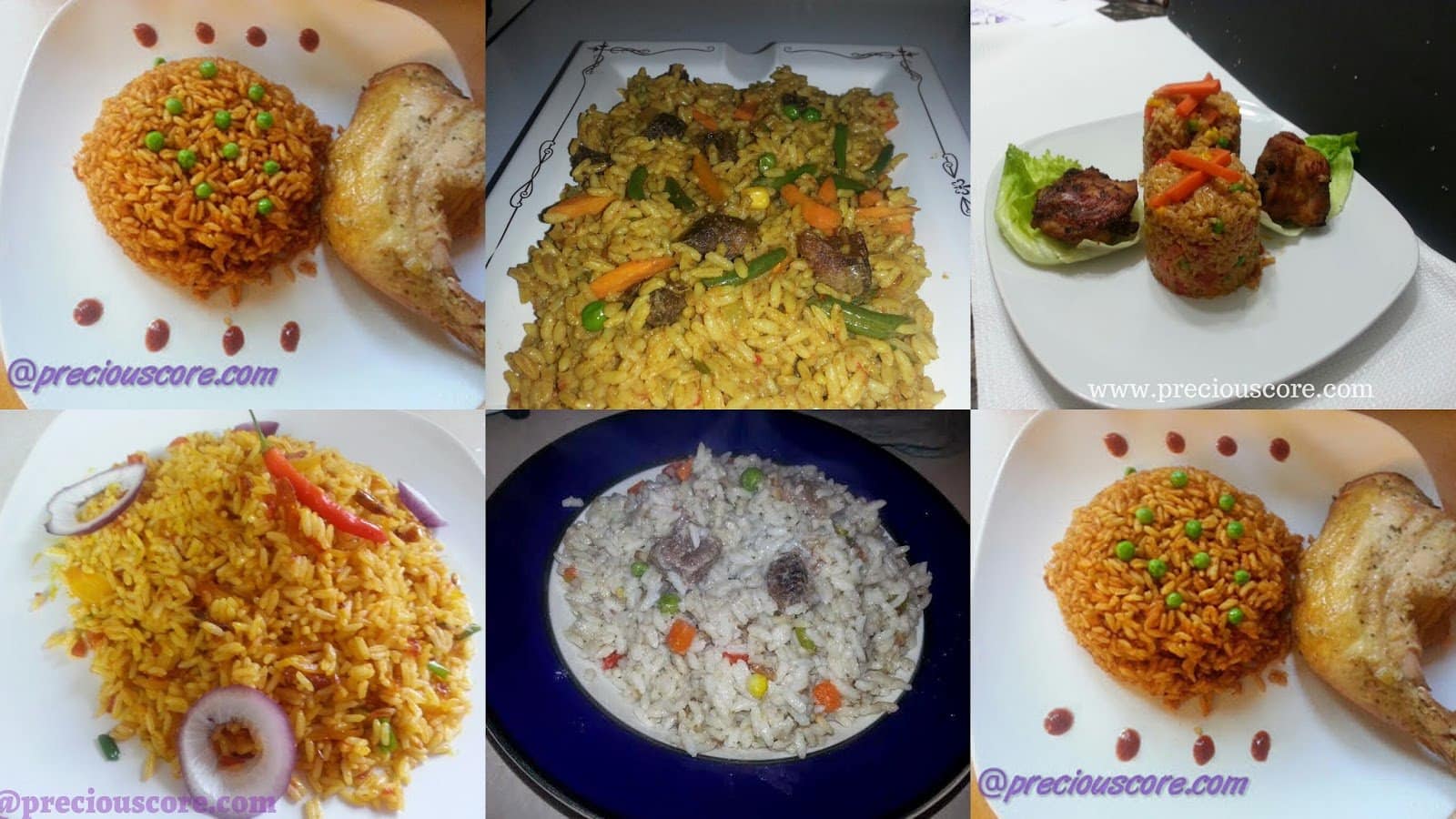 Whaaaaat? Today is World Jollof Rice Day?? And I, the queen of Jollof has not blogged about Jollof??? With all the Jollof treasures that are embedded in this blog, I just can't let this day go by without giving you a Jollof treat.
Jollof Rice is the quintessential meal in a lot of African countries like Cameroon, Nigeria, Ghana and Senegal. Each country cooks it slightly differently but one thing is we all adore Jollof! Ever heard the saying, "a party without Jollof is a meeting?" Well, the presence of Jollof rice is what makes a party a party. This one-pot meal consisting of rice cooked with choice ingredients and spices is simply heaven on a plate.
Today August 22 is celebrated as World Jollof Rice Day all over the world! I don't even know who started this #worldjollofriceday but who am I not to join in this worthy celebration? I think there should be an international holiday for Jollof Rice so folks can stay home, eat and drool over the wonders of this meal.
I have put together 5 unique Jollof Rice recipes for you. Your Jollof life will never be the same again after you try these recipes. (That's a lot of Jollof in one blog post intro!) Let's dive in!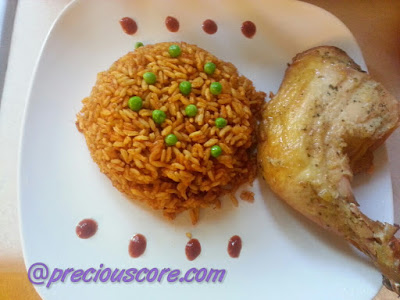 Aha! This is for those days when you don't want to spend many hours of your life in the kitchen but you still need a meal that tastes good. You dump everything into a pot or rice cooker and let the heat do its magic. Thirty minutes and you'll be doing a Jollof happy dance. Check out the epic recipe: 
30-Minute Jollof Rice
.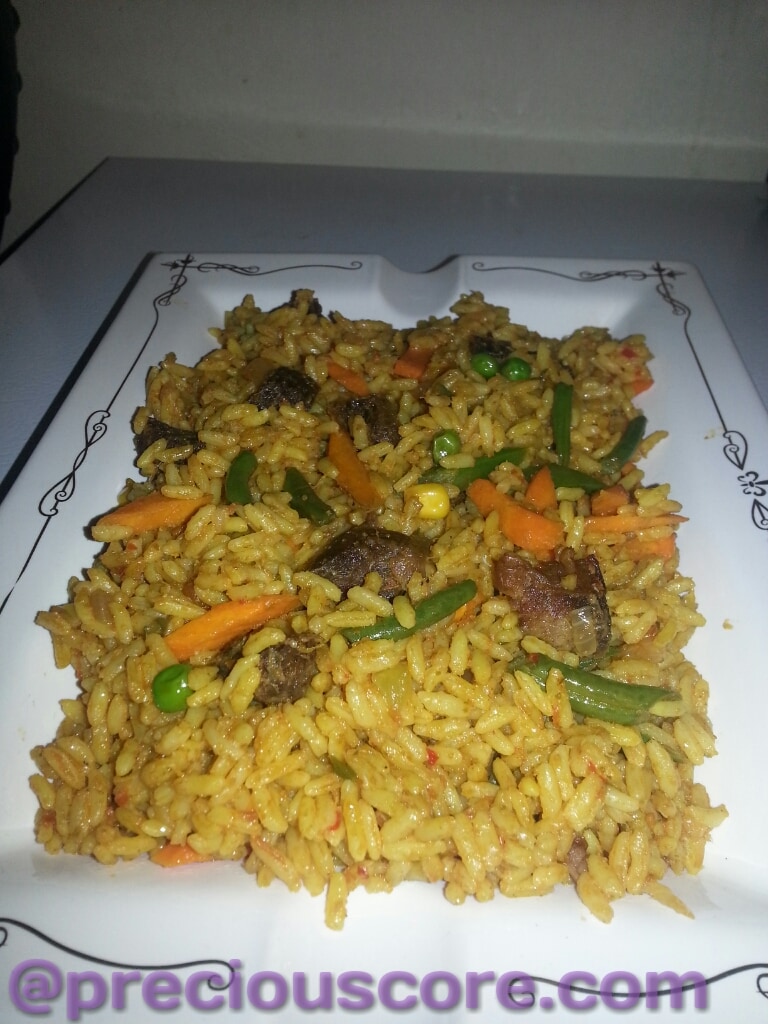 This is Jollof Rice the way my mama taught me. Mama knows best right??? If you struggle with making Jollof, deliverance has come. Receive it: Cameroonian Jollof Rice: Easy Method.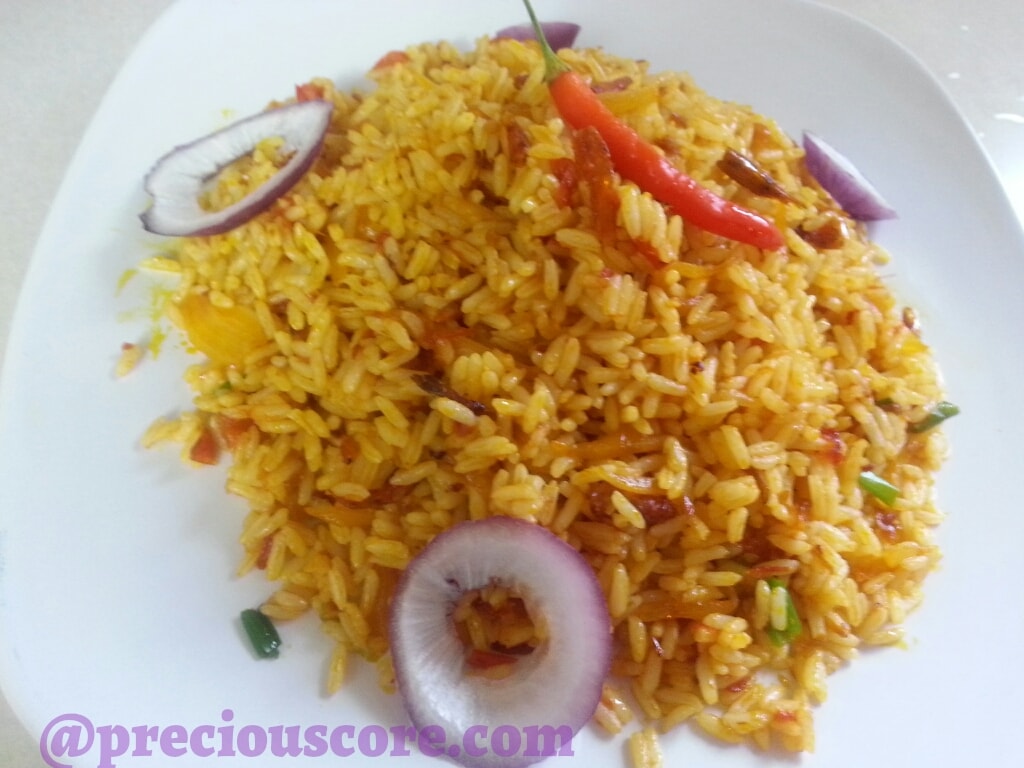 Come let me whisper in your ears, "this rice is to die for." Not that I would die for rice. But if I had to die for a plate of rice, it would be this one. The palm oil (ooh) and the Njanga (crayfish) work together with the other ingredients to give an ethnic-tasting, sweet-spicy mélange. This rice is the very definition of the saying that simple things are beautiful. In this case, simple things are "tastiful". Okay, you have to make this: Crayfish Rice.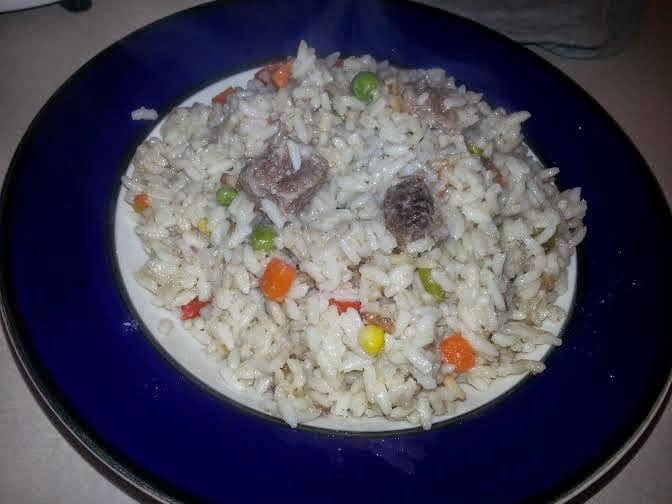 Featuring coconut, which is the irrevocable love of my life, this rice is epic. What beats rice cooked in freshly made coconut milk? It has a BOLD coconut flavour that makes it irresistible. It is made without tomatoes so the coconut flavour can shine through with no interruption. I'll make this rice just for the coconut aroma that overtakes my house. And the best part? I learnt it from my mommy! Get coconutty today: Coconut Jollof Rice.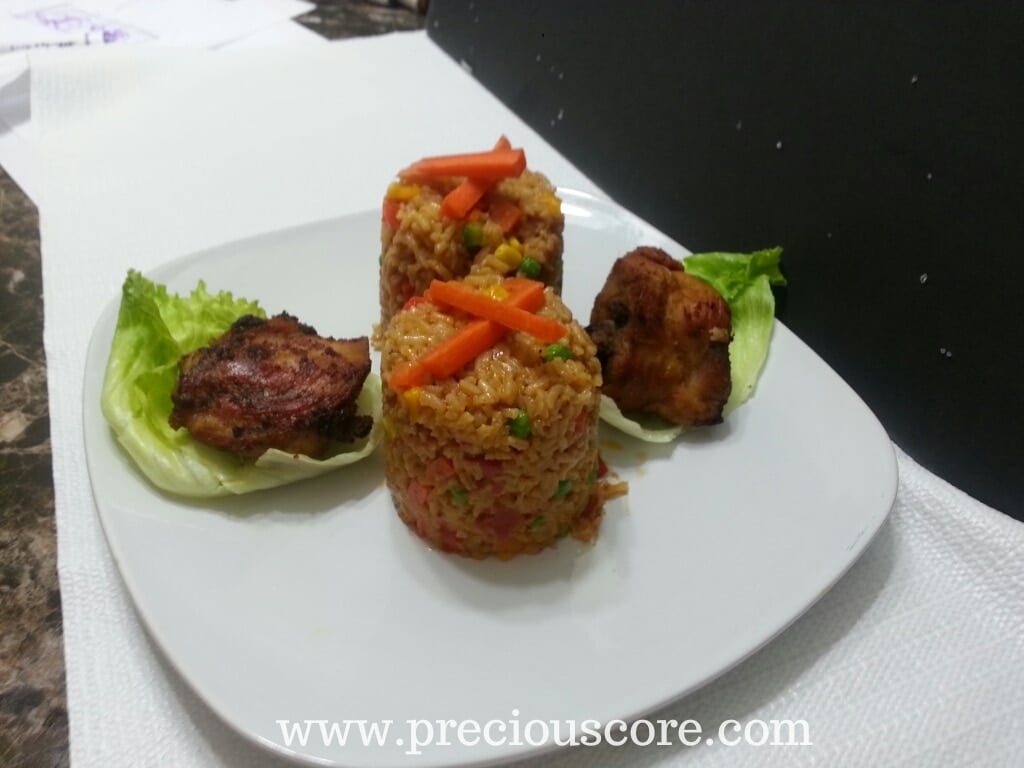 Have you ever cooked Jollof Rice and it turned into 'poto poto?' I have oo and it wasn't funny at all. Here, I show you how to cook Jollof in one-pot and yet avoid a 'poto poto-ish' Jollof Rice. It is filled with detailed descriptions and pictures for you so go there now: One-Pot Jollof Rice.
That's it, friends! Five Jollof Rice recipes to make you live happily ever after with Jollof Rice. Let me know which one you love best below.
P.S. If you loved this post, you may want to subscribe to my mailing list so you never ever miss a post from me. Click HERE to subscribe.
Enjoy!