Cameroonian Street Food (VIDEO)
Cameroonian Street Food is food for the soul. Here are some of my favorite Cameroonian Street Foods: incredibly flavorful Beef Soya and fluffy Puff Puff. They will make your mouth water! And I am showing you how to easily recreate them at home!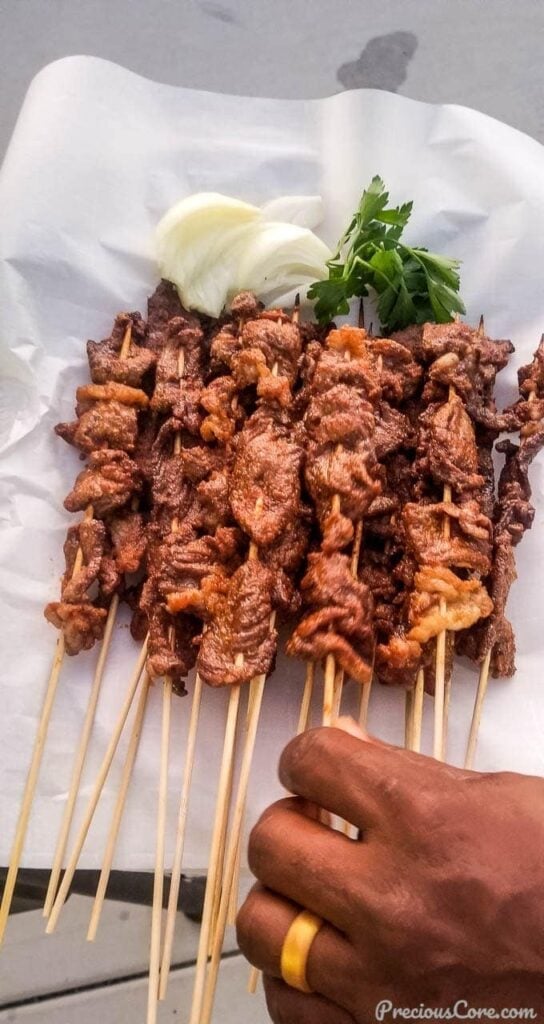 Making Street Food At Home
For those who don't know, I am from Cameroon. I miss home so much! I miss my family, my friends and most especially I miss the food!
So I decided to recreate some of my favorite Cameroonian Street Foods at home. It was quite an experience!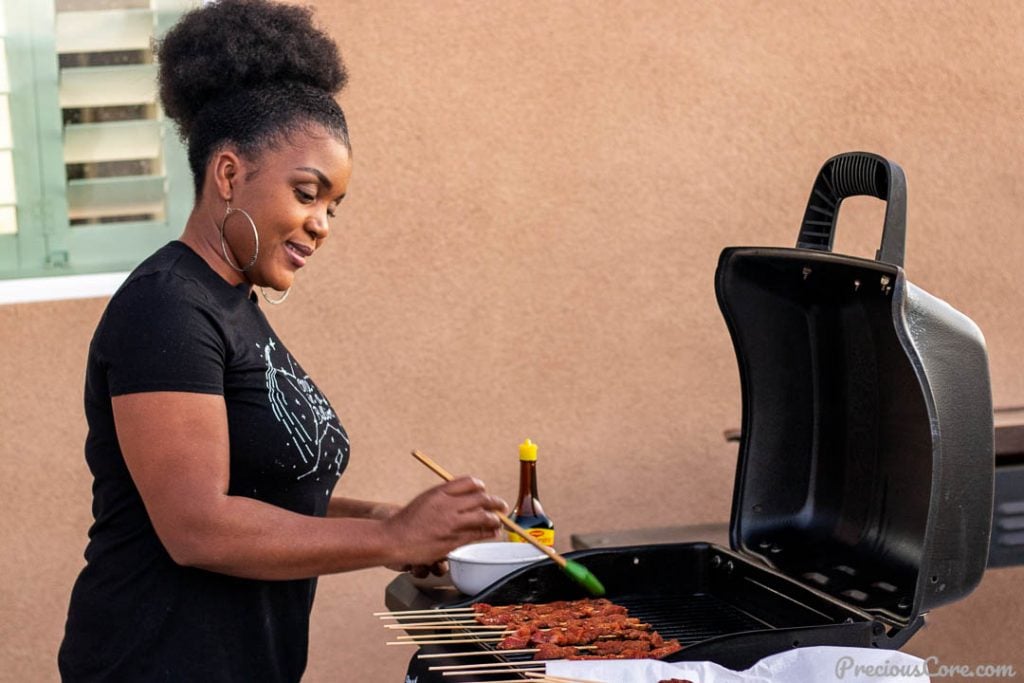 We feasted on mouth-watering Puff Puff.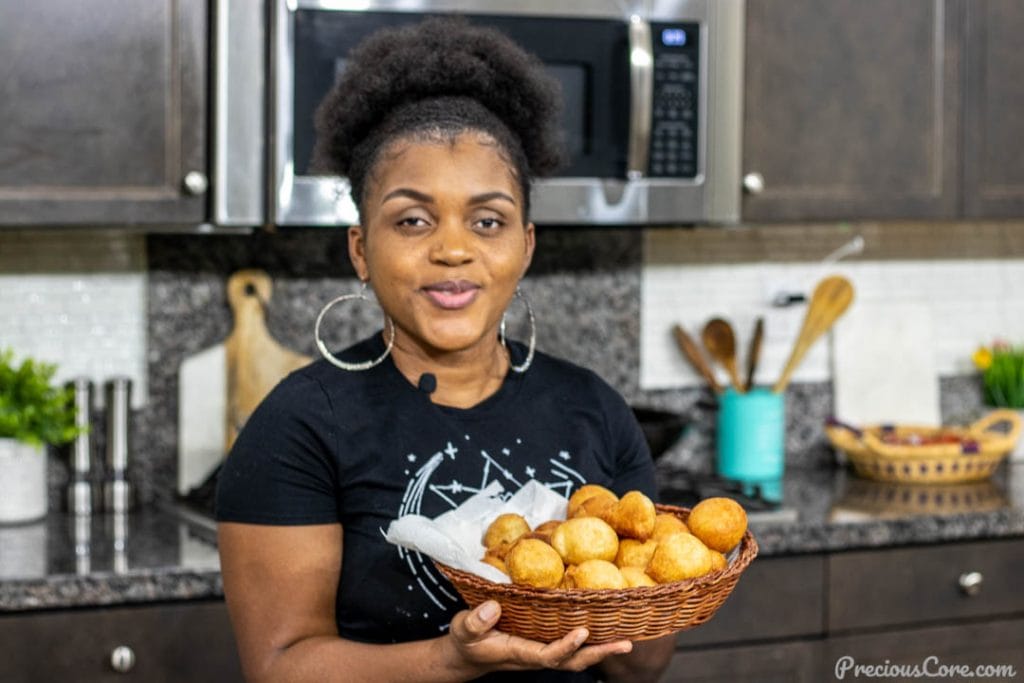 We devoured smoky spicy pieces of meat off skewers. And at the end of the day, I was a happy girl!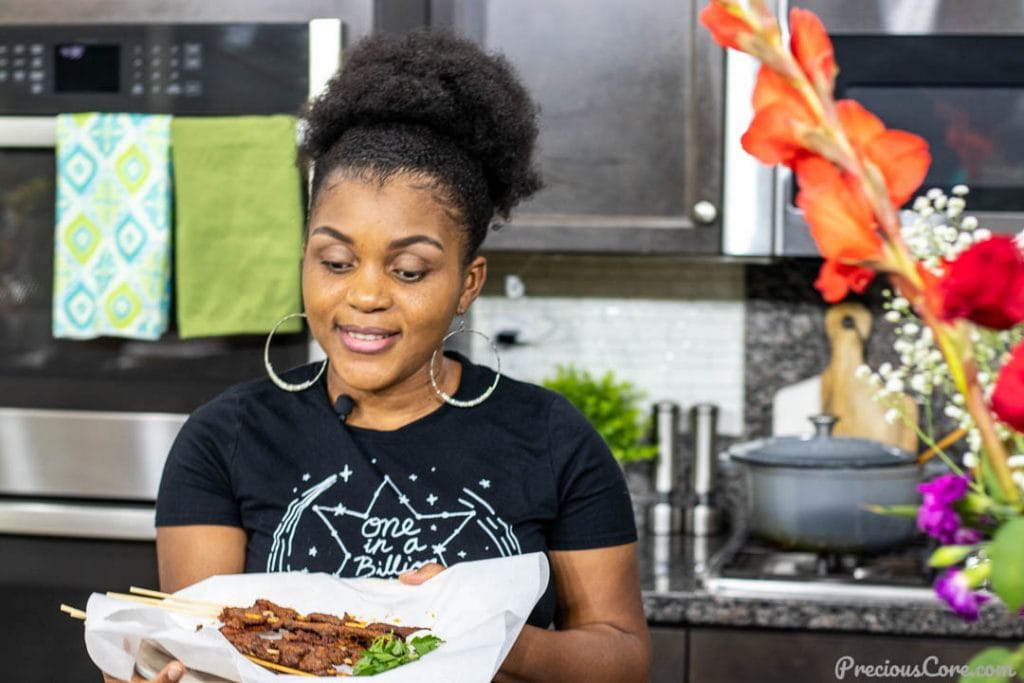 My brother in Cameroon was so kind and took actual videos and pictures of people making Puff Puff and Soya in Cameroon. Thank you, Des!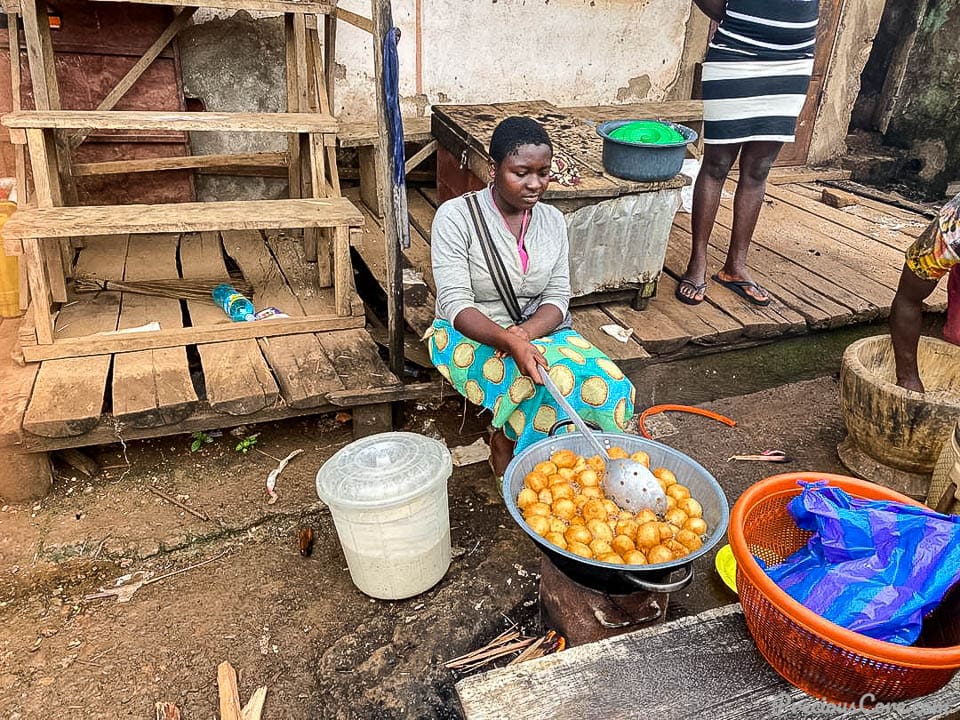 I may not be on Cameroonian soil right now but when I make authentic Cameroonian food, I feel connected to home. Food is powerful.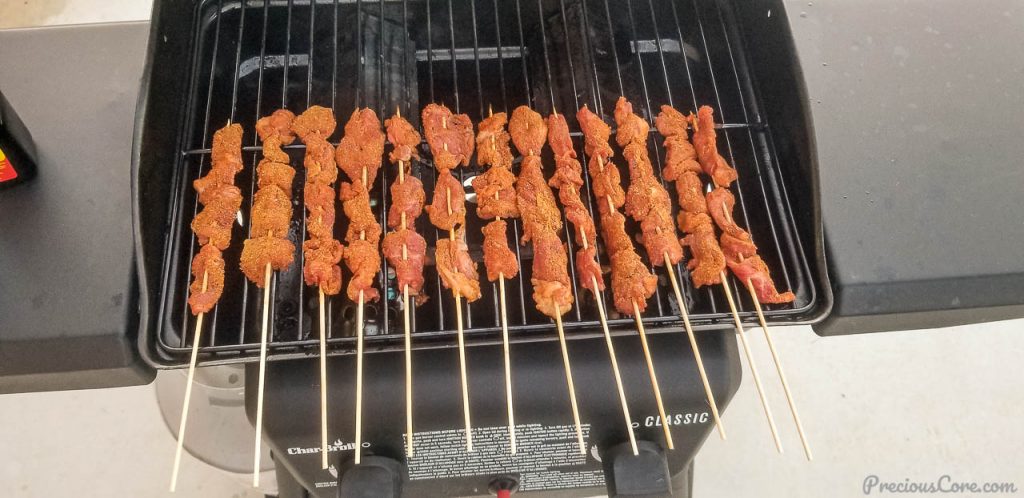 Puff Puff
Puff Puff is the quintessential West African street food. Every country has its version of this simple fluffy doughnut.
If you would love to experience West Africa at home, you should definitely try Puff Puff. It is ridiculously easy to make and so tasty especially when eaten warm. You must try it!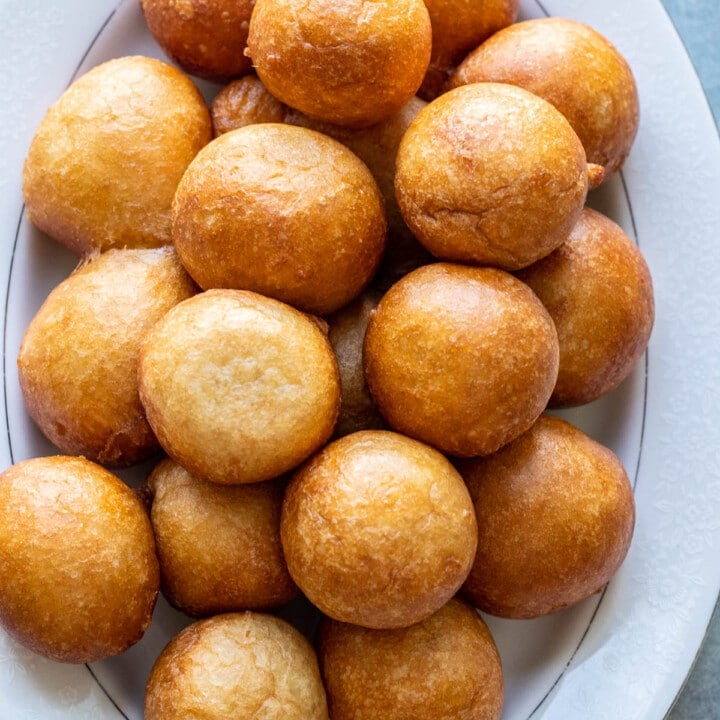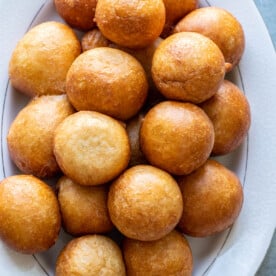 How To Make Puff Puff
After making Puff Puff countless times in the past 10 years, let me teach you how to make the perfect Puff Puff. This West African snack will be your new favorite. Fluffy, slightly sweet, great flavor and the perfect breakfast or appetizer. Don't miss the recipe video.
View Recipe
Puff Puff and Beans
One common combination that is sold on the streets in Cameroon is Puff Puff and beans! So good!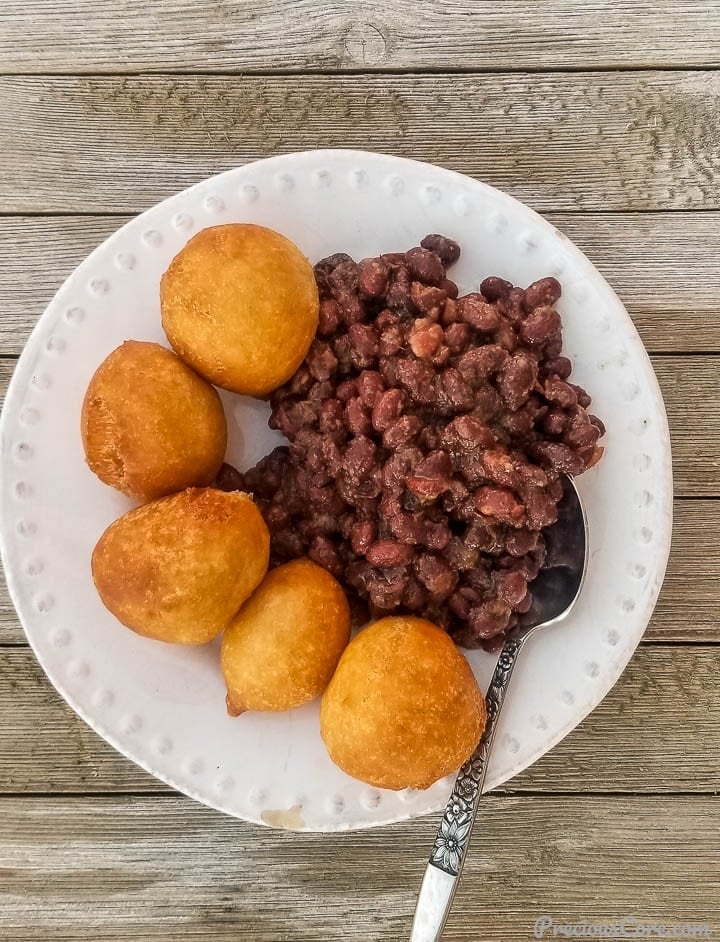 Beef Soya
Beef Soya is beef that is grilled over a flame on the street. Sometimes it is skewered, sometimes it is not.
Whether skewered or not, Soya is irresisitibly good: smoky, spicy tender pieces of beef!
It can be made in the oven or on the grill. The perfect recipe to make during grilling season.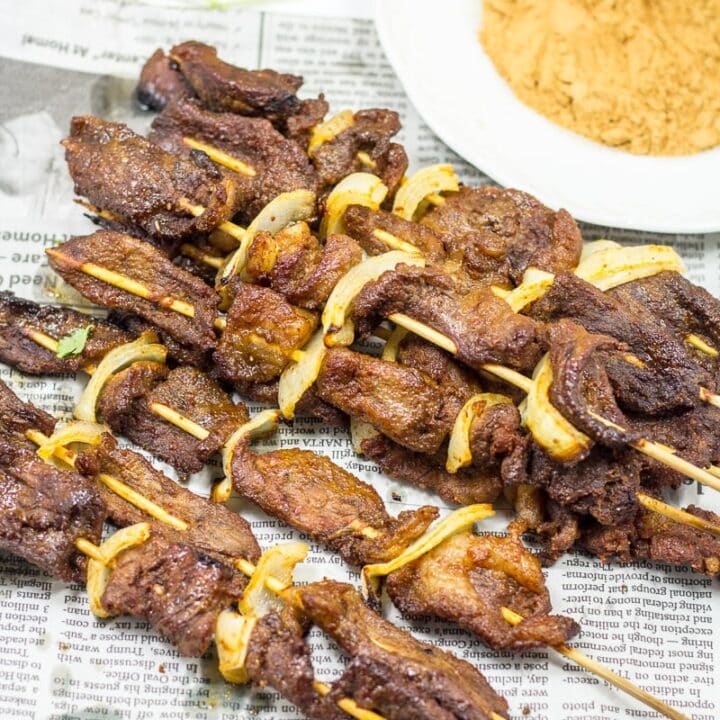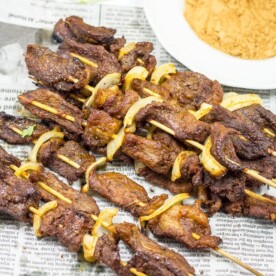 Beef Suya Recipe
This spicy grilled meat is the ultimate African street food! It is called soya, suya or kebab.
View Recipe
Soya/Suya Spice
Soya spice is a dry rub that goes on Beef Soya. How it is made is not common knowledge. But after lots of research I developed a Suya Spice recipe that is quite close to the real deal.
Soya Spice also goes great with chicken! It is one seasoning to make and keep in your kitchen for grilling needs!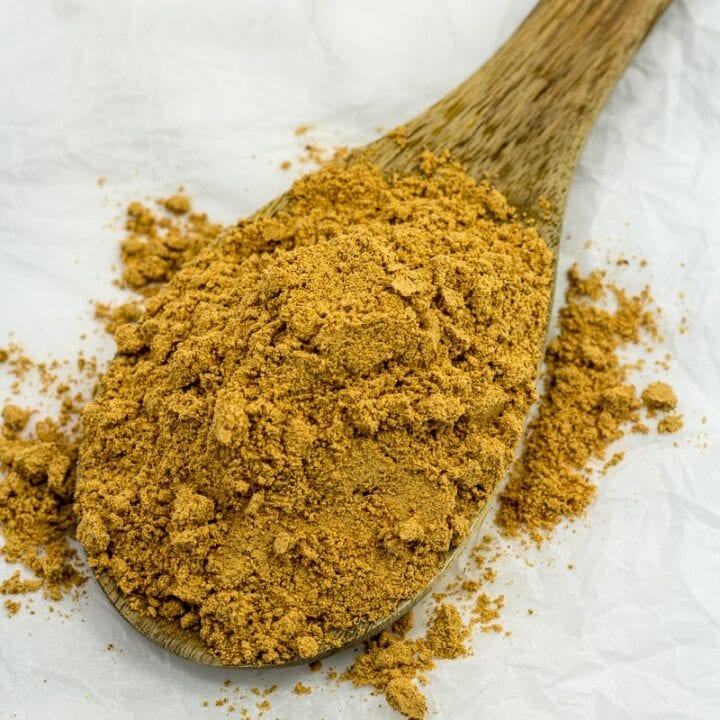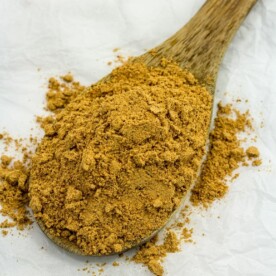 Homemade Suya Spice
How to make the spice blend for a popular West African street food – roadside grilled meat.
View Recipe
Watch How To Make Cameroonian Street Food
Watch me making Cameroonian Street Food in the video below. Don't miss the shots of street food being made in Cameroon! Also, SUBSCRIBE to my YouTube Channel so you do not miss any of my videos.
IMPORTANT TOOLS FOR MAKING STREET FOOD (affiliate)