Homemade Suya Spice
Published Jun 08, 2017
Updated Aug 10, 2023
Trust me when I say you need this homemade suya spice recipe in your life! Use it to make Beef Suya, Epic Chicken Wings, or Cameroonian Soya Without Skewers.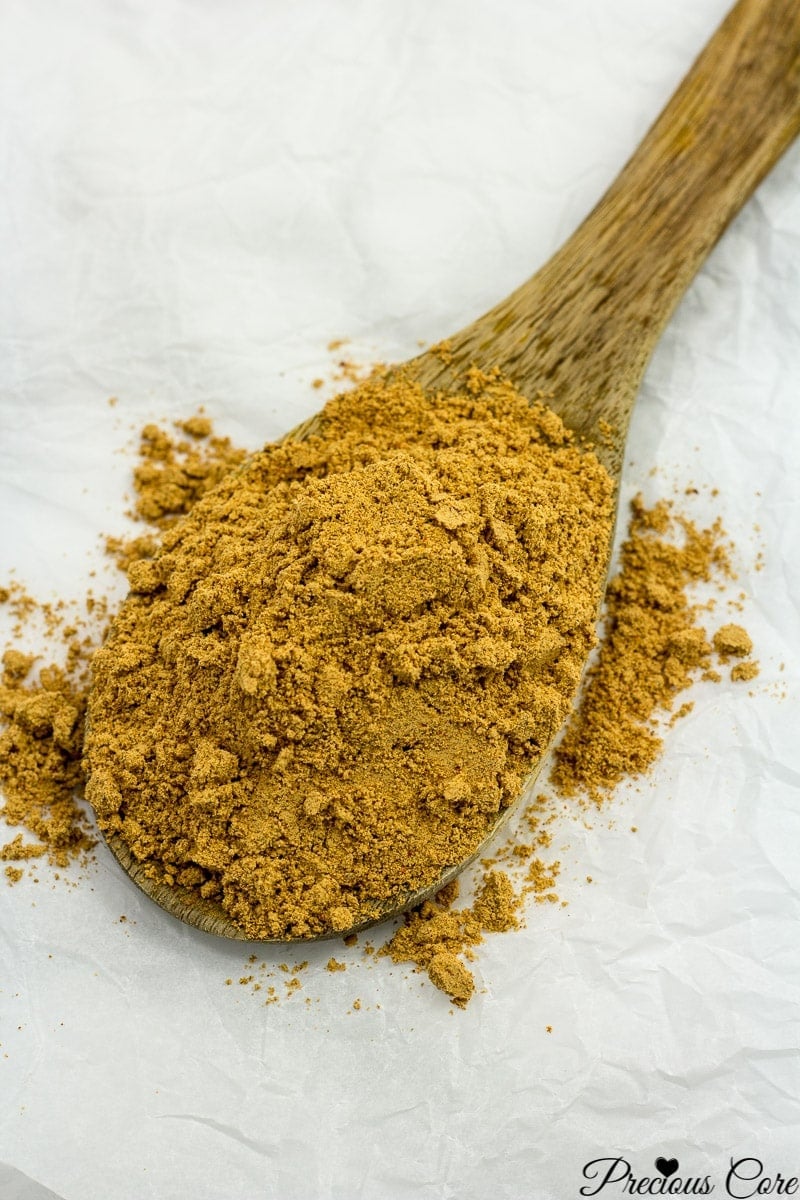 What Is Suya?
Suya or soya is the quintessential West African street food that is made up of well-spiced grilled pieces of meat that are mostly placed on a skewer.
In Nigeria, it is called suya, in Cameroon, it is called soya, in Ghana, it is called, "chinchinga".
In French it is called, "les brochettes". It is also known as "beef kebab" or "kabob". It is one of my guilty pleasures – so tasty and a little addicting.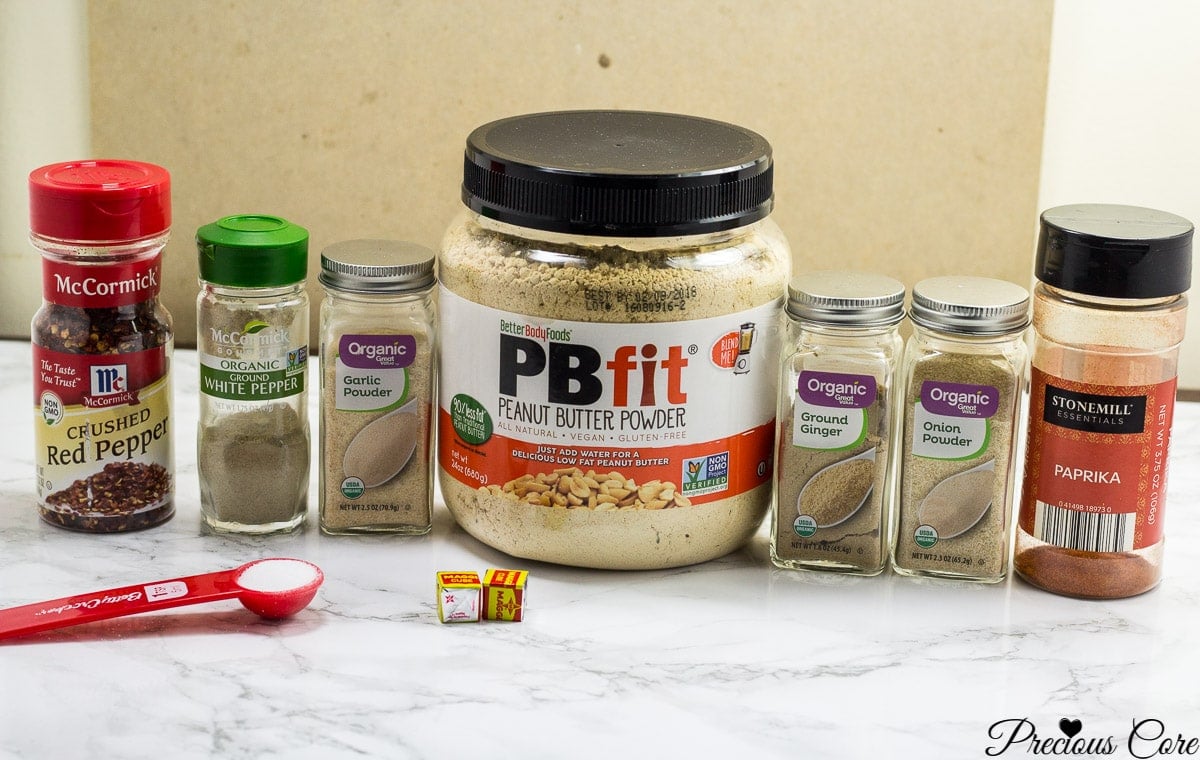 Street Food At Home
The Hausa men who usually sell suya on the streets have had a fair share of my money. I have bought a lot of suya in my lifetime.
When I moved to the United States, I had to find a way of making my eat-suya dreams a reality. So I started experimenting with making soya at home. Sometimes, I would marinate the meat with freshly ground spices and you can see how I do that in this video.
At other times, I would attempt to mimic the signature suya spice (or soya pepper) that the Hausa men who sell the BBQ meat always use.
In the beginning, I was mostly disappointed with my results because the spice was not just suya-ish as I expected.
But I'm not one to give up especially when that concerns trying a new recipe. So I kept testing and tweaking until finally, I have the perfect suya spice recipe. Somebody praise the Lord!
Ingredients For Homemade Suya Spice
The three main ingredients needed for Homemade Suya Spice are:
Roasted peanut powder: Peanuts are also known as groundnuts in Central and West Africa.
Ginger powder: Ginger powder adds a unique flavor
Hot pepper powder: Cayenne pepper powder would work here
Other ingredients for Suya Spice Include:
Salt
Maggi (or bouillon powder) will give you a great suya spice
White or black pepper
Onion powder
Garlic powder
Paprika, for some color. Smoked paprika will add smokiness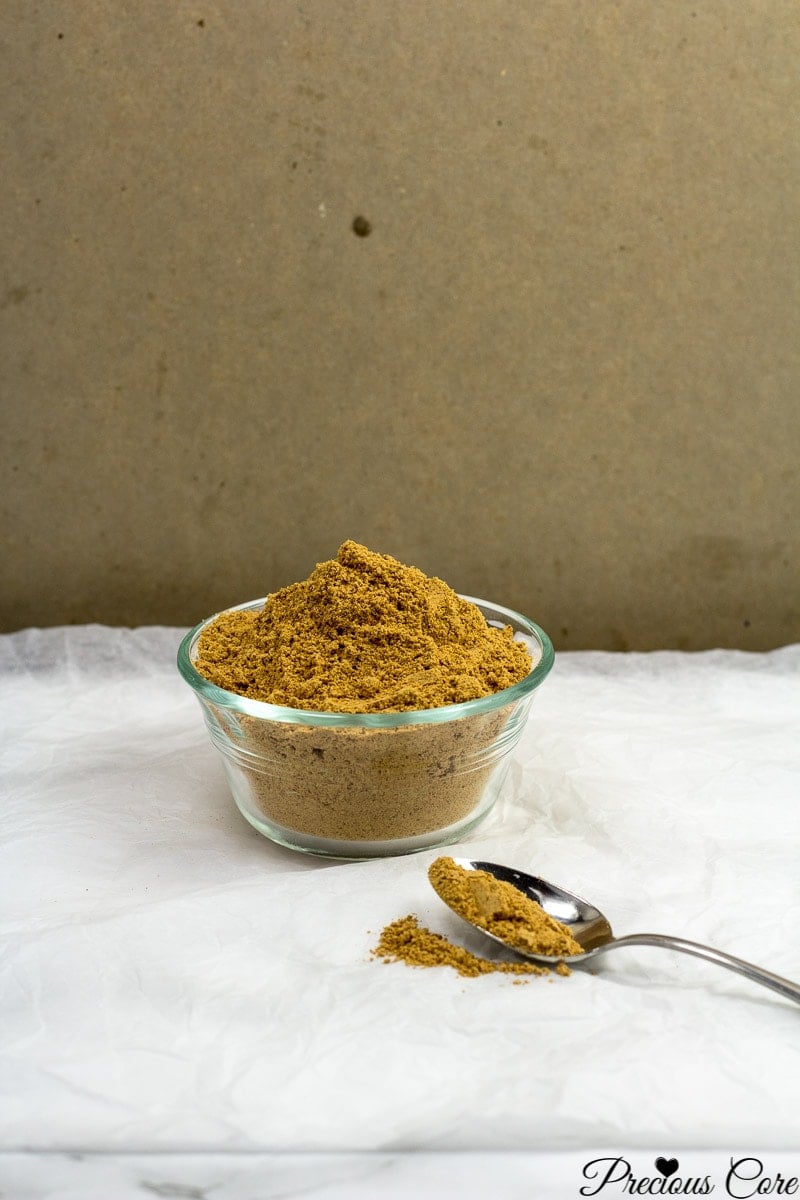 Homemade Suya Spice Is Better
And let me tell you, this suya spice is soooo TASTY. When using it, you do not need to add anything to your meat.
I compared it with packaged suya spice I bought from the African store and it is farrrrr better. It is fresh and full of flavour while the store-bought version is so flat and smells a little moldy. So homemade suya spice over store-bought any day!
You could use this suya spice to marinate meat, fish, or chicken. It is a must-have for your kitchen shelf! If you do not want it hot, omit the hot pepper.
I currently have two versions at home – the one with hot pepper and the one without. The one without is for my kids and the one with the heat is for the Mr. N and I.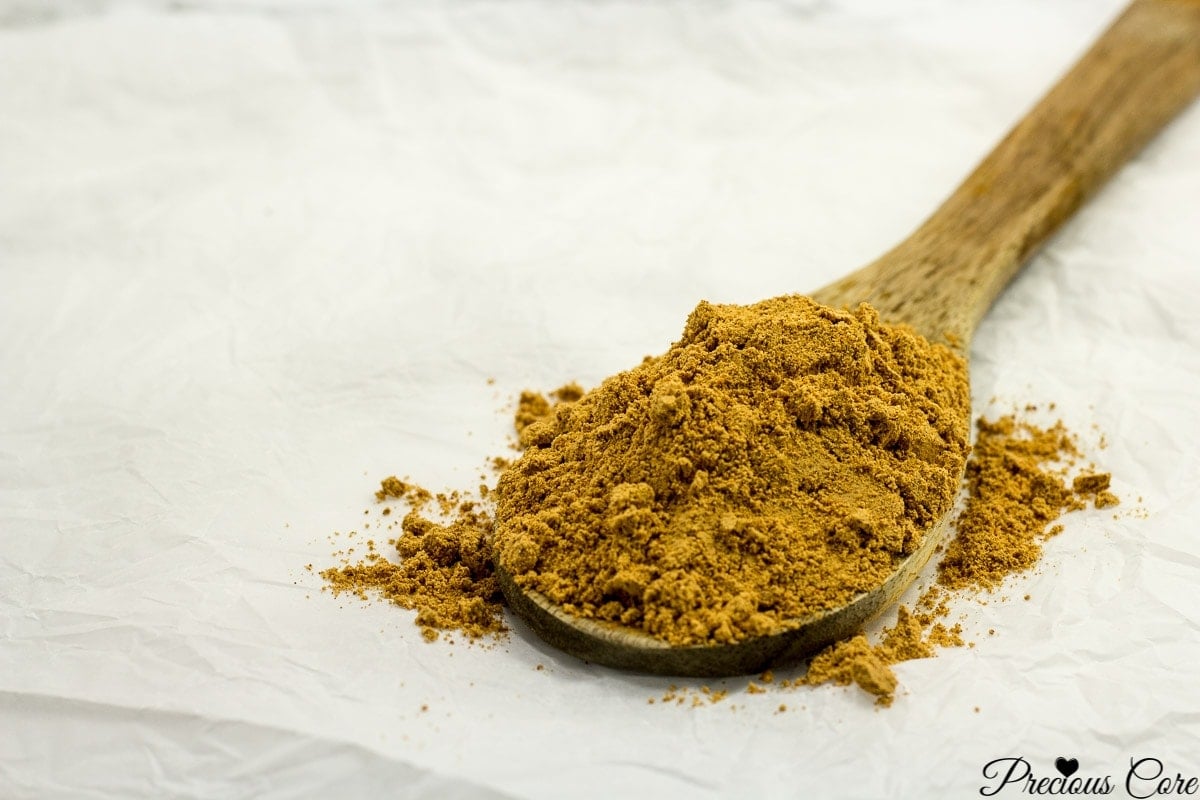 Watch The Video
I made a video in which I demonstrate how you can make your own homemade suya at home and you know, be your own spice guru!
To make sure you get notified of all my cooking videos, SUBSCRIBE to my YouTube channel and choose to receive updates from me. That way, you can be notified right on your mobile phone each time I make a video!
Watch how to make homemade suya spice:
More African Recipes To Try
If you make this recipe please leave a star rating below. Your rating helps others find the recipe plus I love hearing from you! Thank you!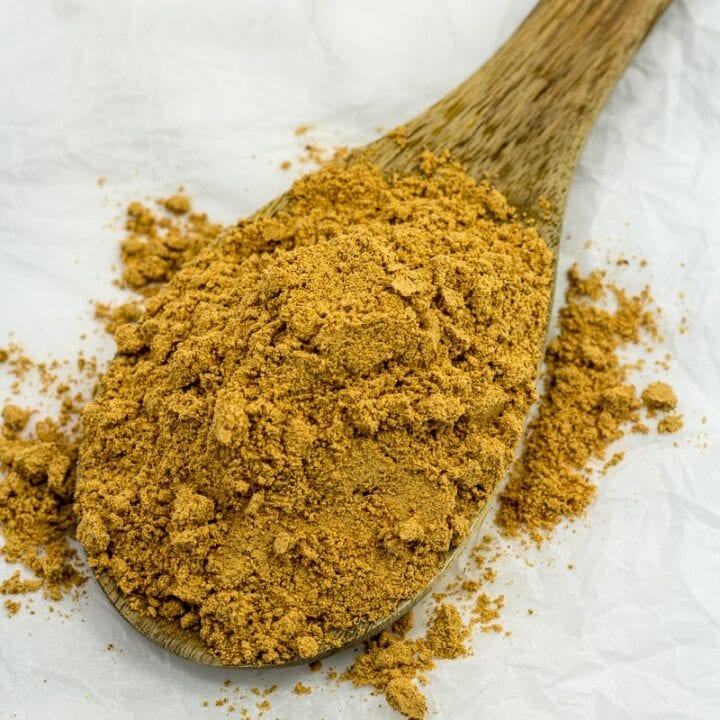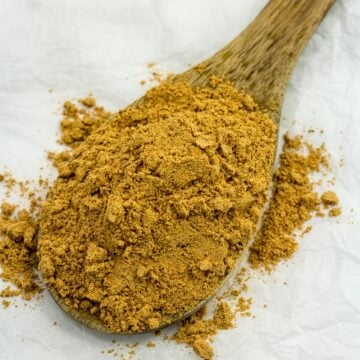 Homemade Suya Spice
How to make the spice blend for a popular West African street food – roadside grilled meat.
Ingredients
1/4

cup

ginger powder

1/4

cup

peanut powder

substitute with ground peanuts (groundnuts). Use a cloth to squeeze out oil from the groundnuts before use

2

small cubes Maggi (seasoning cube)

2

tablespoons

red pepper flakes

1

teaspoon

salt

1

tablespoon

garlic powder

1

tablespoon

onion powder

1

teaspoon

ground white pepper

1

tablespoon

paprika

optional
Instructions
Combine all the ingredients in a small blender cup or coffee grinder then blend them until well combined.

Pass the blend through a fine sieve.

Put in an airtight container and keep for use. You could also freeze it if you want.

Use this soya spice to rub on skewered meat before grilling or use as a marinade for chicken or fish.
Notes
Store in an airtight jar and shake before each use.
Nutrition
Serving:
1
tablespoon
|
Calories:
57
kcal
|
Carbohydrates:
10
g
|
Protein:
3
g
|
Fat:
1
g
|
Saturated Fat:
0.2
g
|
Polyunsaturated Fat:
0.3
g
|
Monounsaturated Fat:
0.1
g
|
Cholesterol:
0.1
mg
|
Sodium:
498
mg
|
Potassium:
217
mg
|
Fiber:
2
g
|
Sugar:
2
g
|
Vitamin A:
821
IU
|
Vitamin C:
0.3
mg
|
Calcium:
24
mg
|
Iron:
2
mg

I'm so happy that you are interested in making one of my recipes! If you make this, be sure to tag me in a photo on Instagram: @preciouscore or share with me on my Facebook page: Facebook.com/preciouscore.