MEAL PLAN + SHOPPING LIST / WEEK 1
Published May 13, 2017
Updated May 27, 2017
Hello friends! So one of you asked me to do a menu plan and shopping list that you could follow. I love menu plans because they help me stay sane. I have put together a menu plan for 5 days of the week – Monday to Friday. I have left the other days open so you could improvise on those days. This menu plan also includes one meal for each day, which could be lunch and/or dinner, depending on how you choose to follow it.
Monday: African stewed spinach (or stew any leafy greens following the same procedure) with a side of boiled plantains.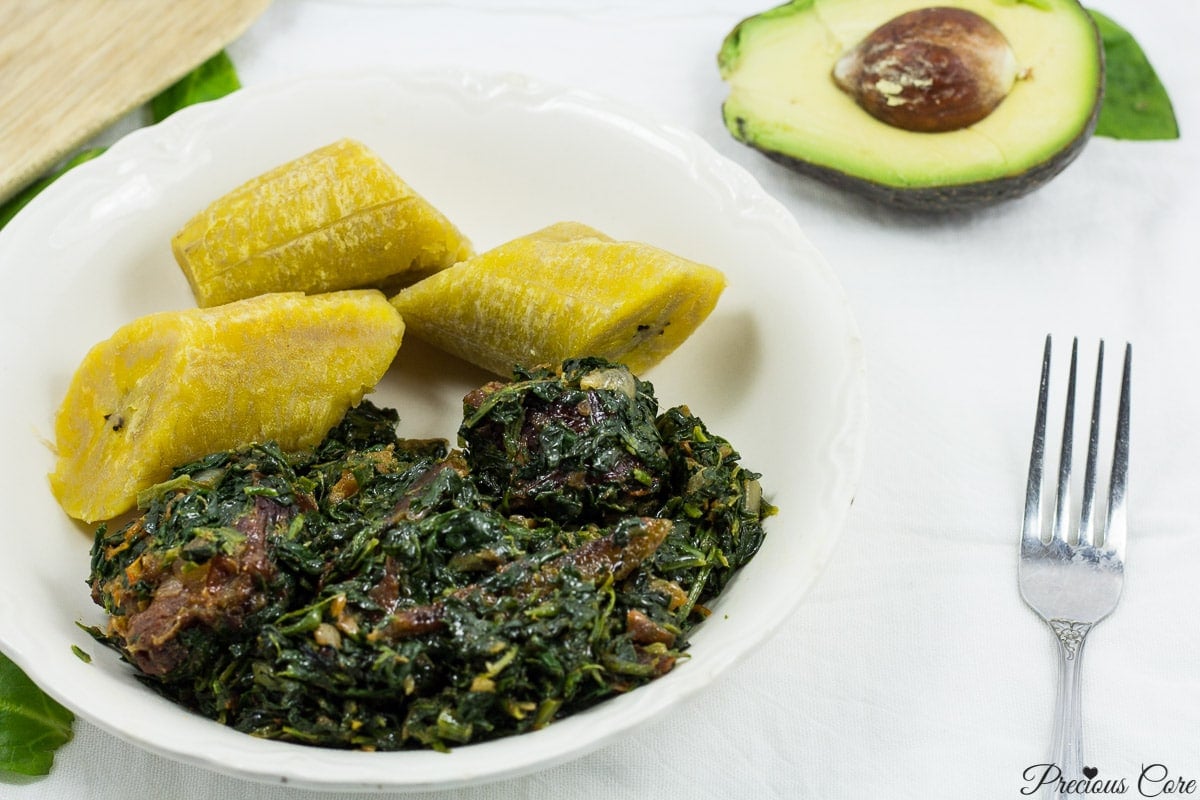 Tuesday: Meatballs in tomato sauce served on Pasta.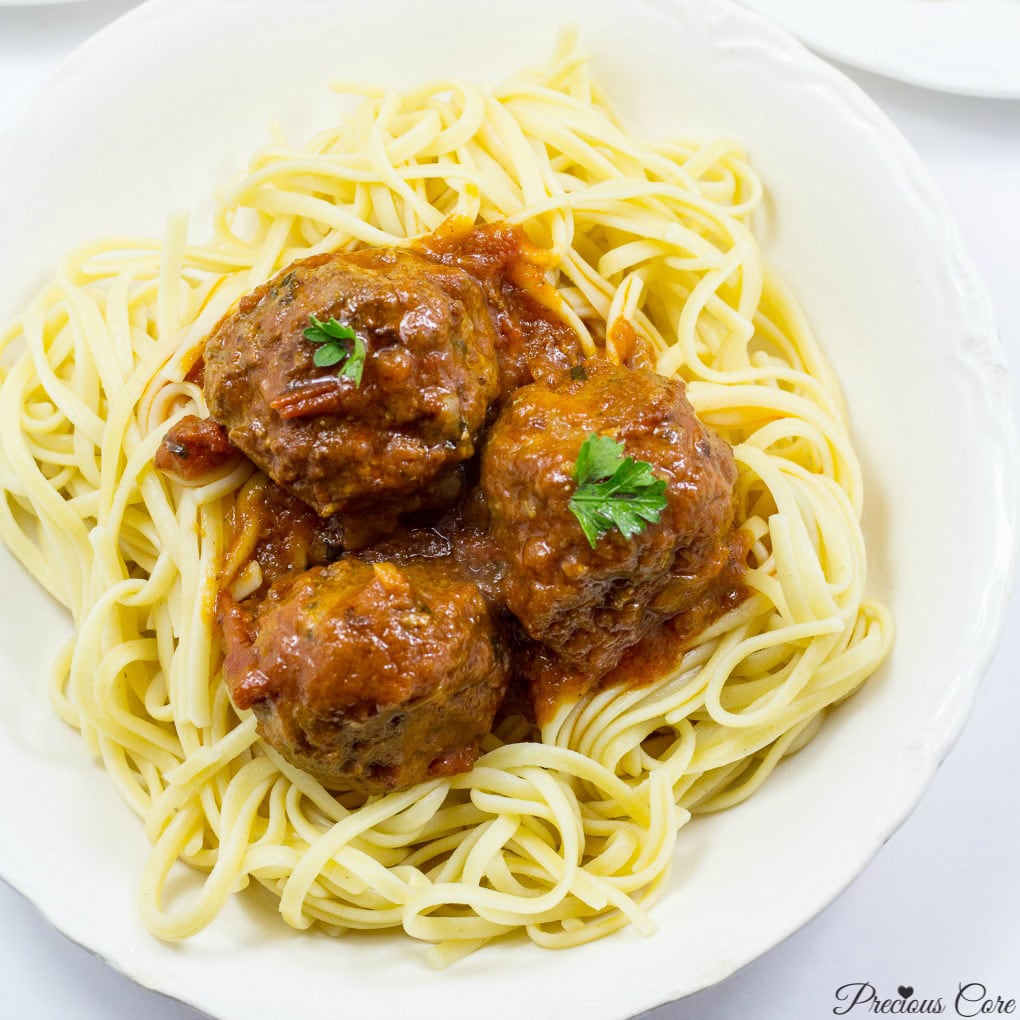 Wednesday: Okra soup served with garri.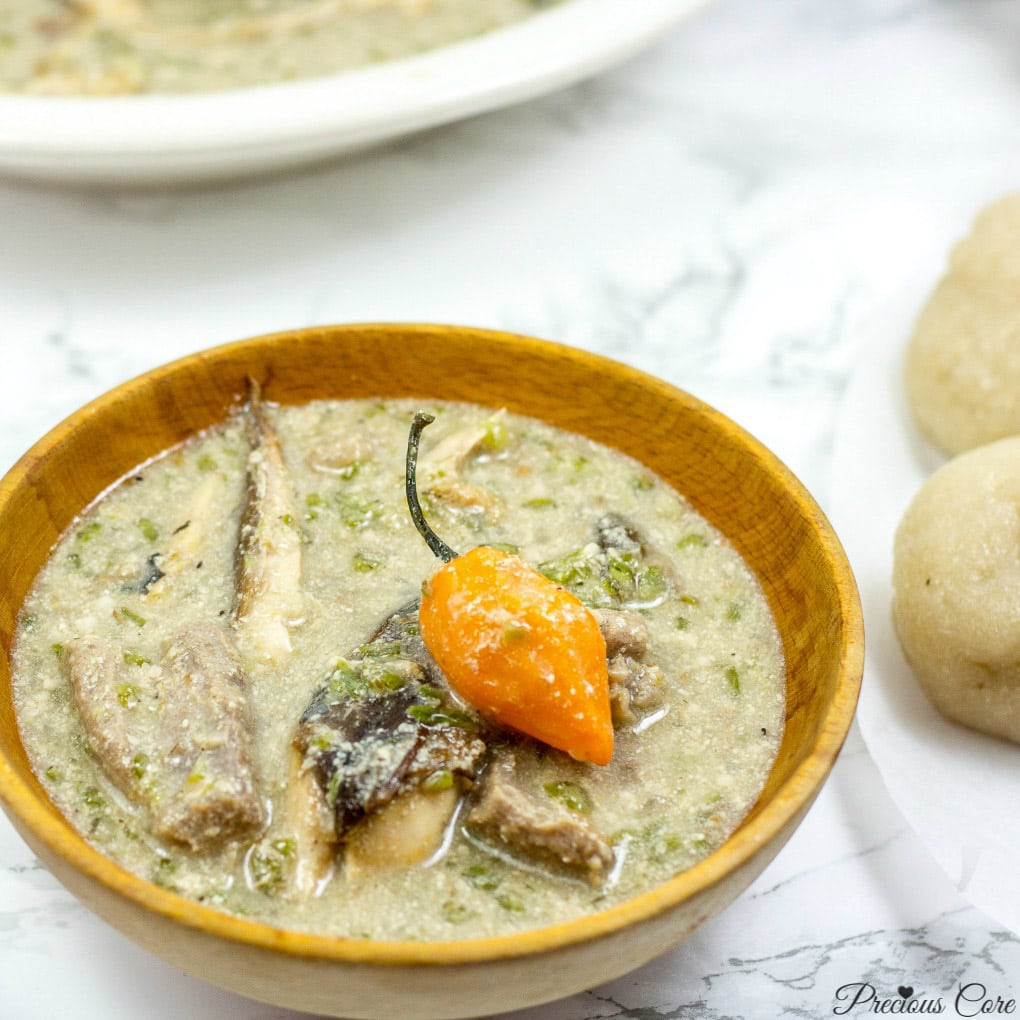 Thursday: Easy chicken stew served on boiled rice.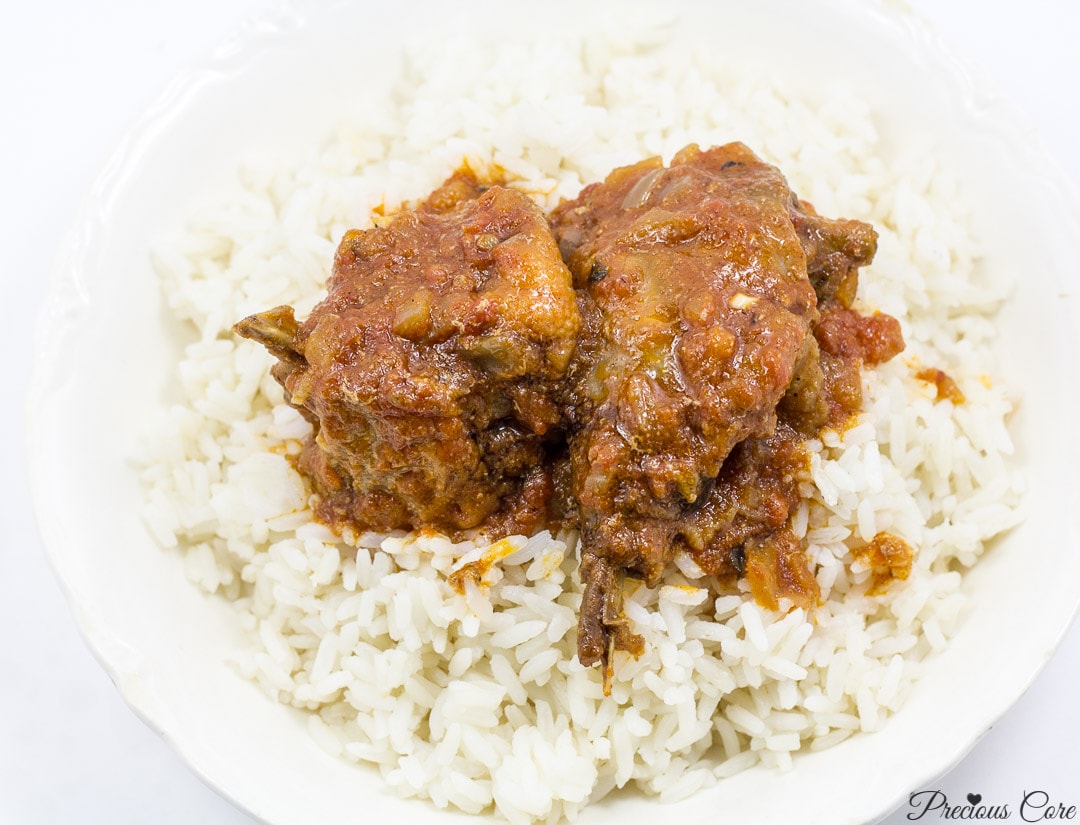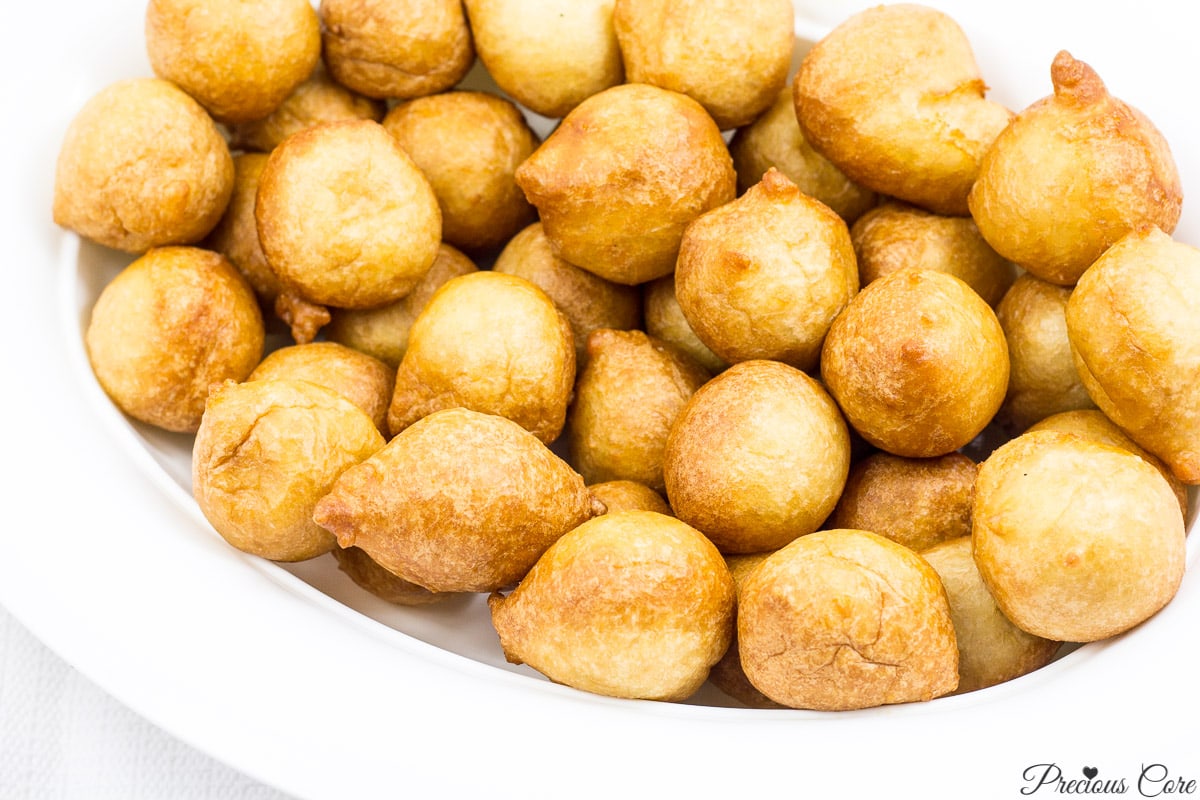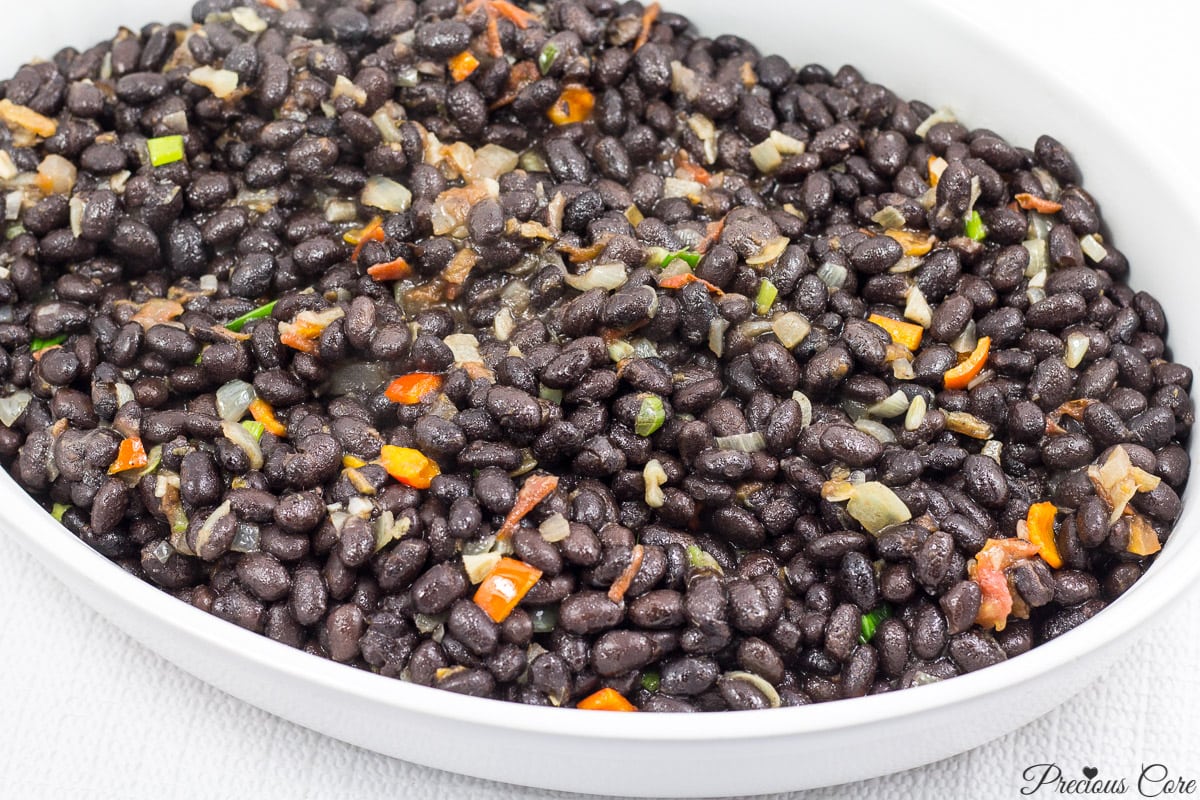 If you want breakfast ideas, and more menu ideas, check out my recipe index.
Now let's move on to the shopping list. No prices are included because you wonderful people live in all parts of the world. A price that works in Jakiri may not work in Jamaica.
Shopping List for Week 1 Menu
Chopped spinach or other green leafy vegetable of choice
Fresh tomatoes (a huge quantity to use in four meals – stewed spinach, chicken stew, beans and meatballs in tomato sauce)
Onions
Smoked fish, turkey or beef
Vegetable oil or oil of choice – choices include canola oil, olive oil, coconut oil, etc
Plantains – ripe or unripe depending on preference
Ground meat
Pasta or choice – spaghetti or other.
Fresh parsley
Tomato sauce or tomato paste – for two meals (stew and meatballs)
Garlic
Ginger
Hop pepper (habanero) – optional
Okra
Egusi (melon seeds)
Crayfish
Dried/smoked fish
Beef
Garri
Beans
Flour
Yeast
Sugar
Salt and Maggi (or bouillon powder) for seasoning
That's it, you guys! I hope this inspires your meal planning for the coming week. If you would like to see more posts like this, let me know below and I'll commit to posting meal plans regularly.