HERE'S WHAT'S UP: THE MEETING
My people, the meeting finally took place so now my ears can rest from, "is the meeting today???" I had quite a busy weekend, preparing to host the traditional meeting, which comprises of people from a particular area called Ndop in the North West region of Cameroon where Mr N comes from. It was equally a time of pure joy for me because I love to cook and feed people.
Prior to cooking, I did some shopping on Saturday. The picture you see above was taken at the farmers' market here in Minnesota.The traders there are a group of Asians known as the Hmongs and it looks just like the markets back home. I just had to remove my phone and snap. Who would have thought that there are markets like that in America? I bought sugarcane from fruit and vegetable section there!
For the meeting, I chose not to make a lot of food this time because I always go overboard with making varieties. Then I always have a broken body to deal with thereafter. I decided to keep it simple. Here are some pics, taken with my phone.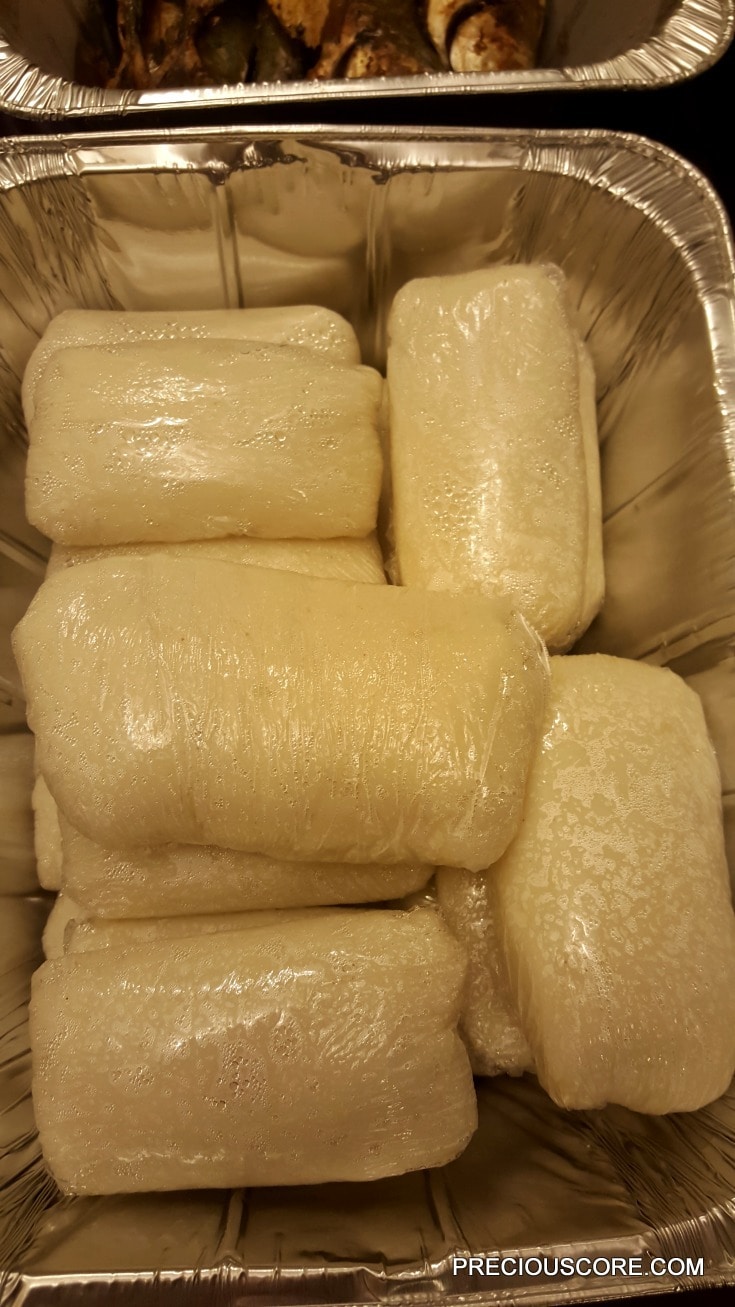 Fufu Corn was first on the menu. This fufu made out of ground corn is a must-have for the meeting because that's the traditional meal of the villages in Ndop.
Then I made some bitterleaf cooked with egusi and some fish to be eaten with the fufu.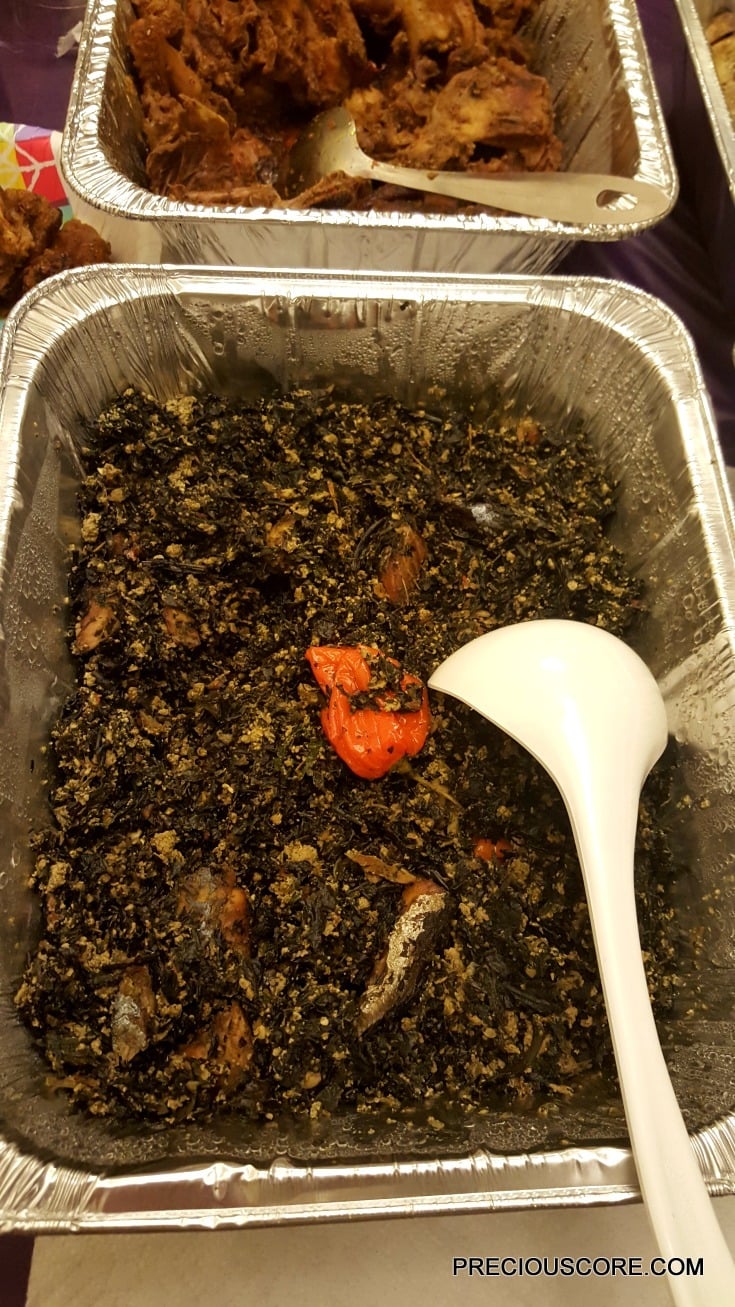 Then there was some smoked chicken cooked in palm oil, which is a Cameroonian delicacy called Khati Khati. This thing is insanely delicious.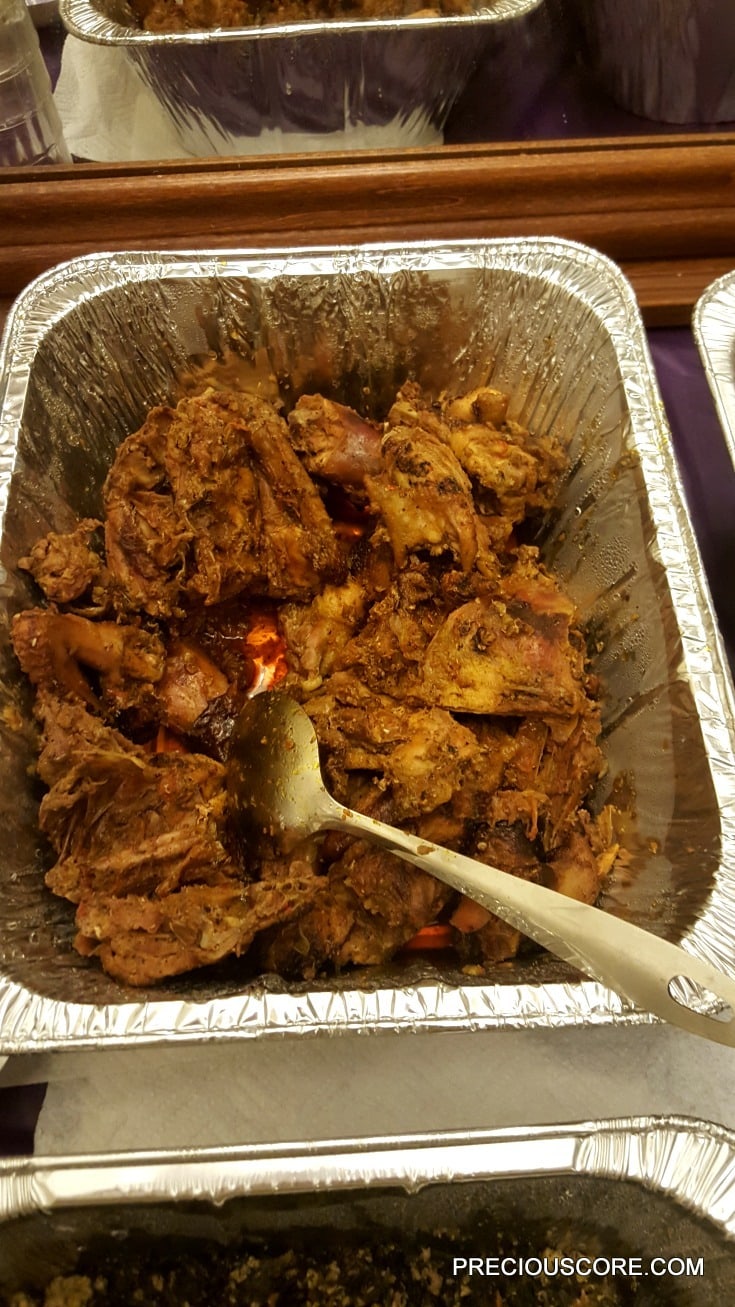 I equally made some Coconut Fried Rice because rice must be involved somehow!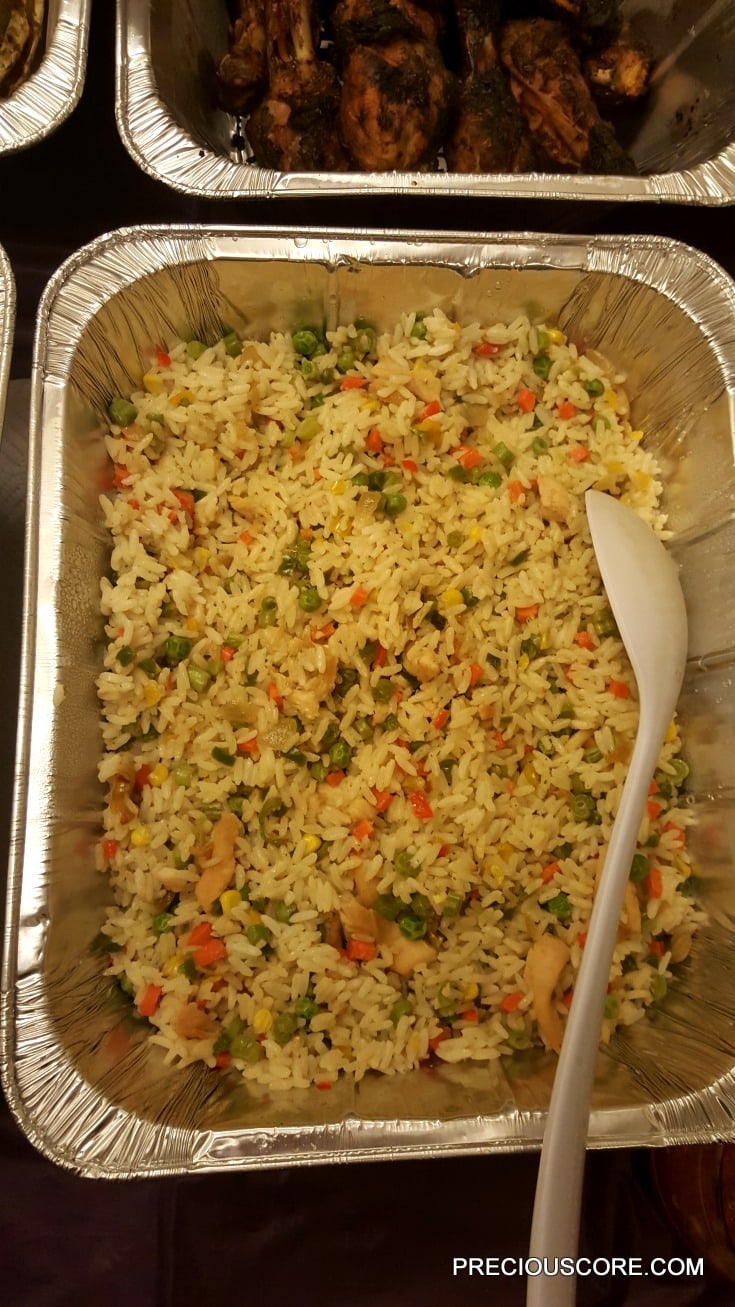 Then there was this grilled-on-charcoal chicken which turned out a little too charred than I had wanted. But they tasted so good so I let them go on the table.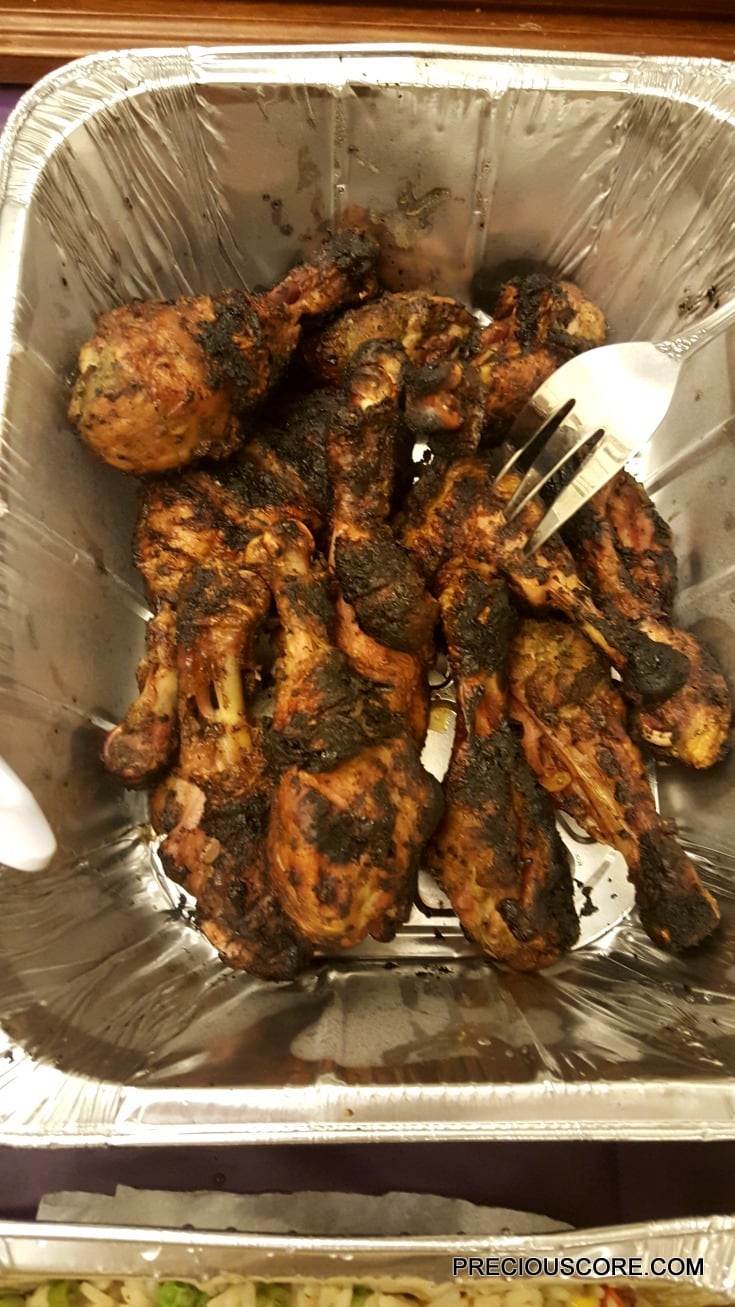 I also grilled some well-spiced mackerel fish in the oven. These babies were just too good. And I love their sizes, because one person could grab a full one and enjoy.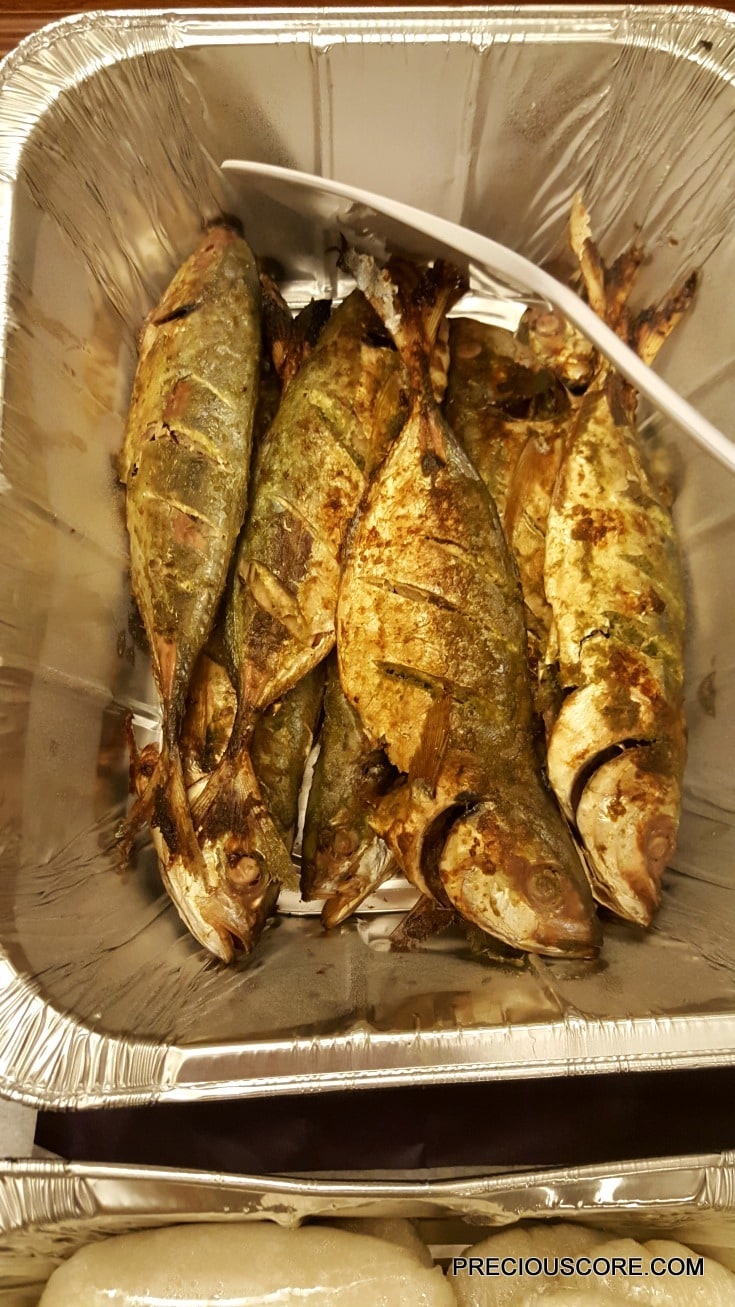 A great friend of mine came over to assist me with all the cooking. We were going to do fruit salad last after setting the table and arranging everything. And voila, one of the meeting attendees stepped in with this gigantic bowl of fruit salad. We quickly put away the fruits for our intended fruit salad. How timely!
Oh and I always forgot to tell you about these balls of goodness known as gateau in Cameroon. So addicting!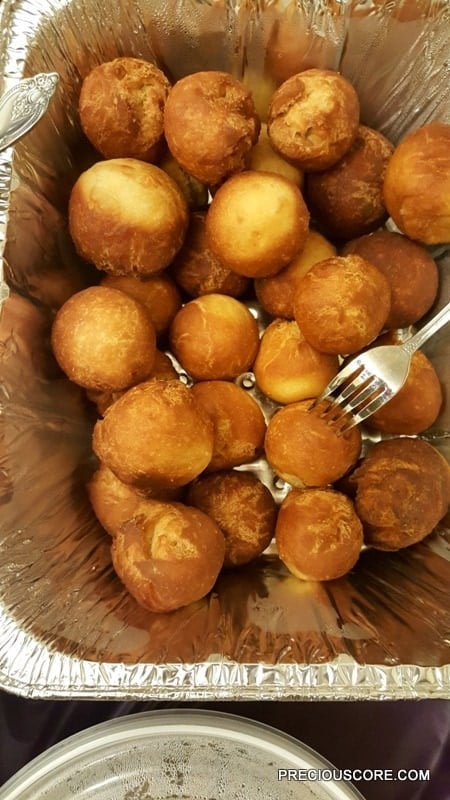 We also had some killer pepper sauce on the side.
In all, it was a pleasant experience having familiar people come over. The girls were so excited especially as they had some friends to play with.
In other news, today October 31st 2016 is Halloween, which means witchcraft is being celebrated here. You can see what I mean from these photos I took last year. For those reasons, I don't let my kids participate.
In more news, a new month begins tomorrow! Here is wishing you all the best in the month of November. May you live every day as though it were your last. Go forth and enjoy a phenomenal week!