Iced Coffee Recipe
Published Jun 17, 2020
Updated May 30, 2023
This post has been sponsored by Nonni's. I received product and compensation, but all opinions are my own.
This Iced Coffee Recipe is quick and easy yet yields incredibly delicious coffee. This a DIY iced coffee anyone can make. You only need 2 main ingredients!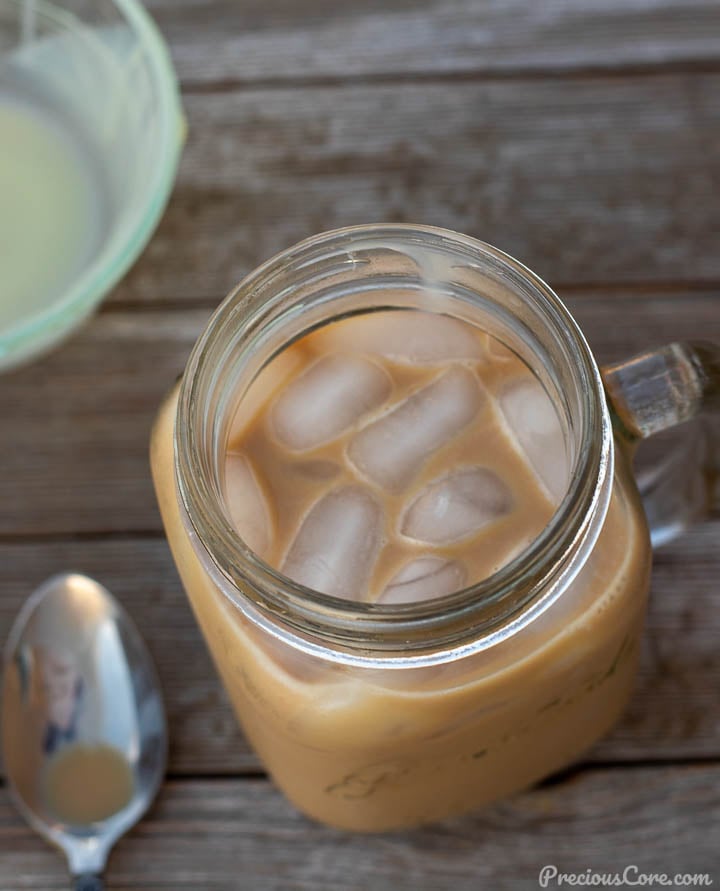 I am not a religious coffee drinker. You know how people say they cannot start their day without coffee? I am not one of those.
But I LOVE the flavor of coffee and as a busy mom, some days I just NEED coffee to get me through.
When people ask if I drink coffee, I tell them I need coffee. 😂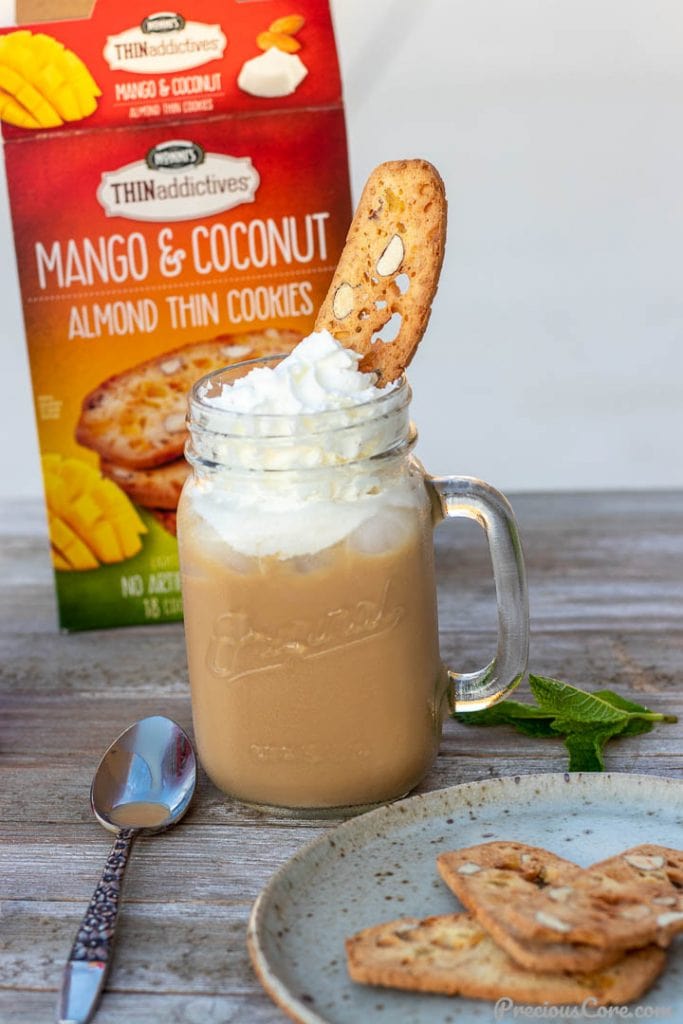 So here is one of my favorite afternoon treats: iced coffee topped with whipped cream and enjoyed with Nonni's THINaddictives cookies.
I am talking creamy sweet coffee with amazing flavor paired with a crunchy nutty lightly sweet cookie made with real ingredients. This would make anyone's day better!
And hear this: you only need 5 minutes to make this easy iced coffee recipe!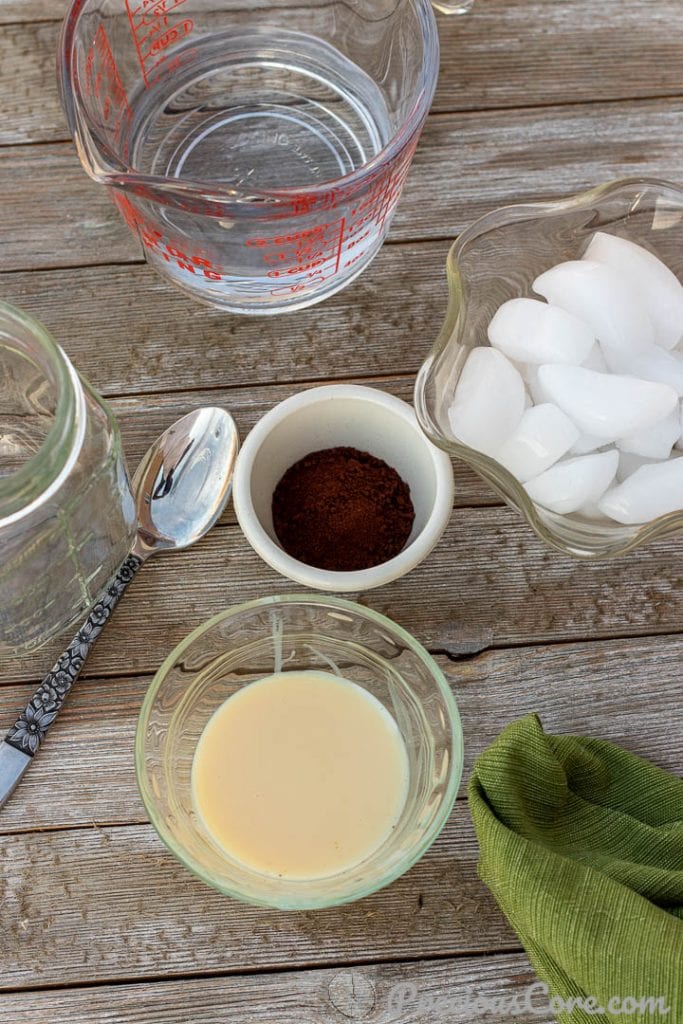 Ingredients for Easy Iced Coffee
1. Instant coffee: By using instant coffee you eliminate the need to cold brew or use cold coffee.
2. Sweetened condensed milk: This is an iced coffee hack. Sweetened condensed milk provides sweetness and creaminess at the same time so you don't need to add any other creamer or sugar.
All you need to add to the instant coffee and sweetened condensed milk is water and some ice. Then you will have delicious iced coffee!
How To Make Easy Iced Coffee
1. Mix together instant coffee and water until the coffee granules completely dissolve.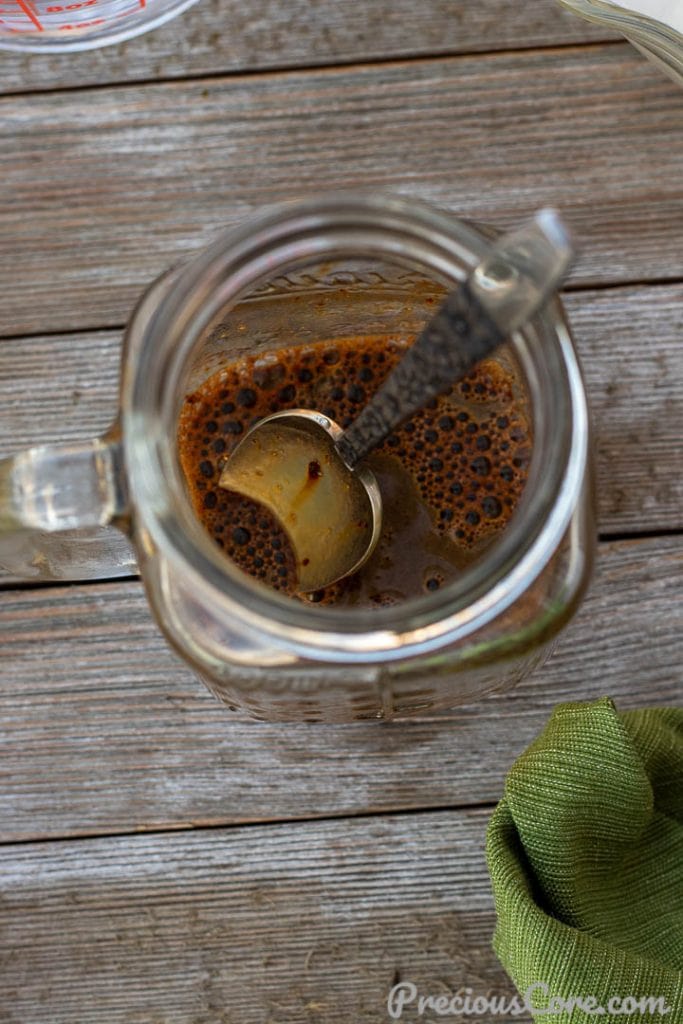 2. Add in sweetened condensed milk, ice and water.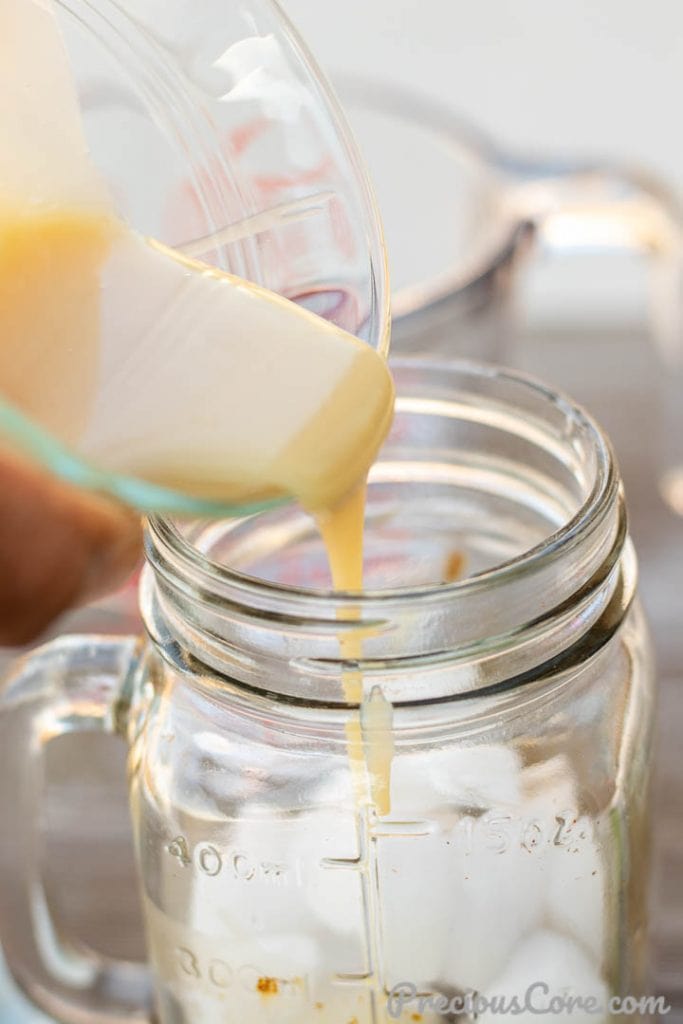 3. Stir well to combine.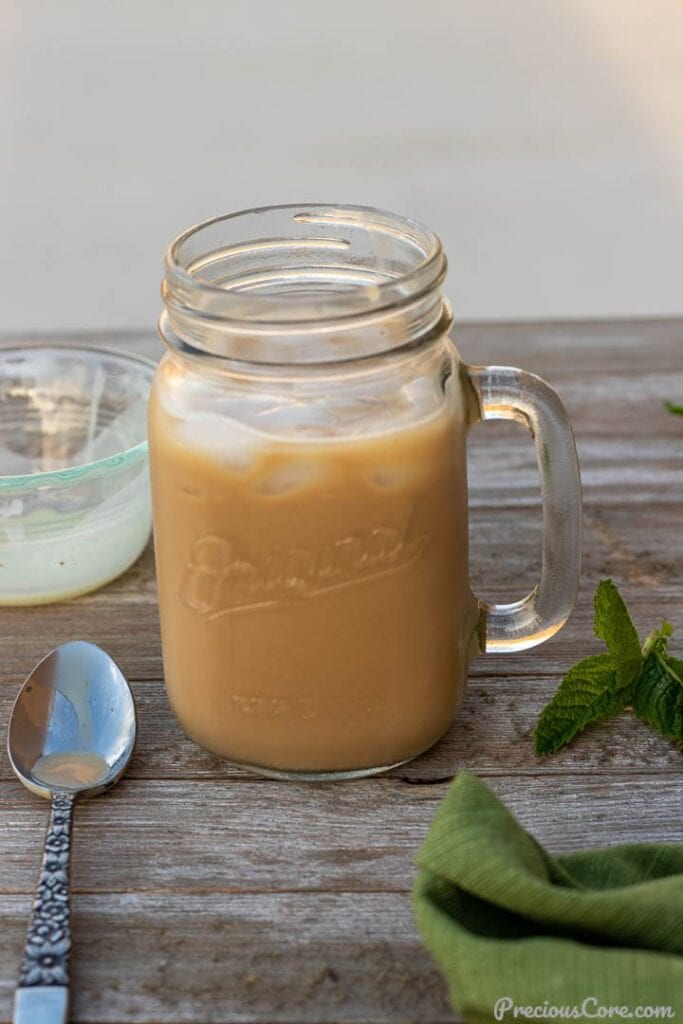 Let's Talk About Some Great Cookies To Go With Iced Coffee
I love Nonni's THINaddictives cookies with my iced coffee because they are made with real ingredients such as wheat flour, whole almonds and real dried fruit.
They are so tasty and you can indulge in them without feeling guilty!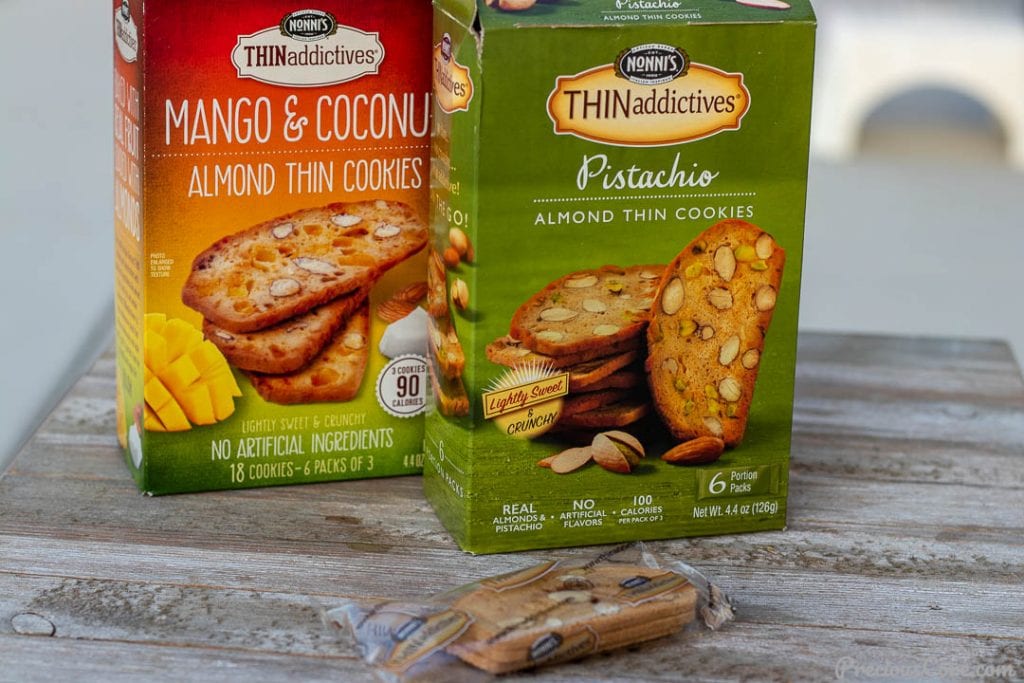 Nonni's THINaddictives comes in various flavors but I particularly love the Mango Coconut Almond THINS because they taste so tropical. You know, I am a tropical girl.
The flavors of Mango and Coconut work so well together! Nonni's Mango Coconut Almond THINS are filled with sweet mangos, coconuts and almonds.
Every crunchy chewy bite is so pleasing to the taste buds!
A Time To Make Your Own Food at Home
We are living in different times. One of the best things you can do for yourself during this season is make your own recipes. Making your own recipes is such a therapeutic process.
This iced coffee recipe, made to be enjoyed with Nonni's THINaddictives, is so easy – anyone can make it. You don't even need to cook anything.
This is the iced coffee you need to sip on during Zoom meetings with family or friends. It is also a great way to start your day whether you are navigating through homeschooling or work.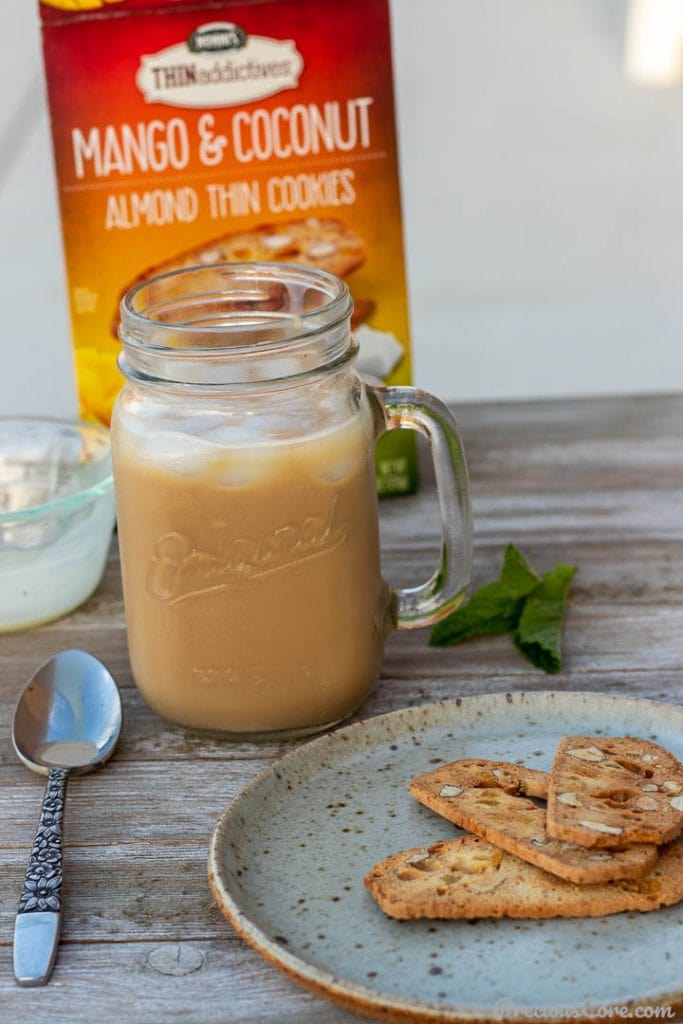 Other Homemade Drink Recipes You Might Love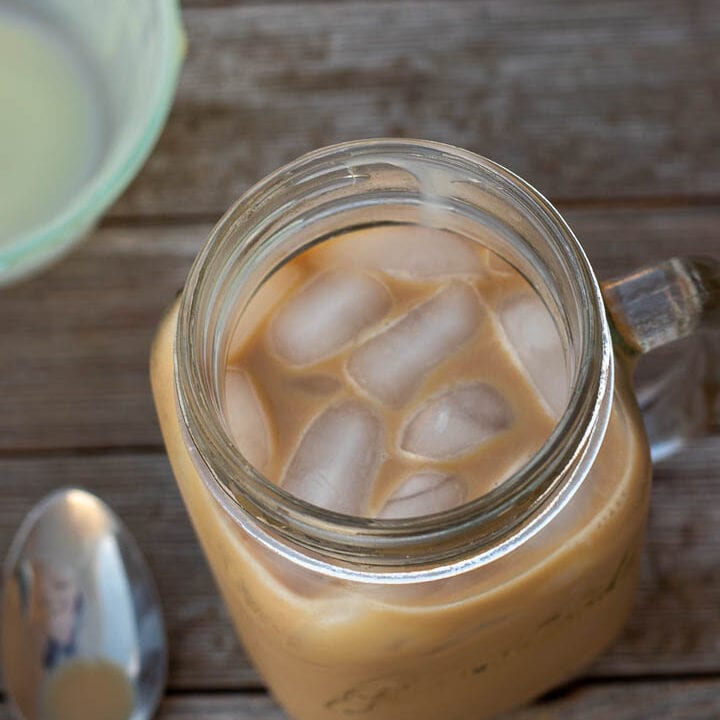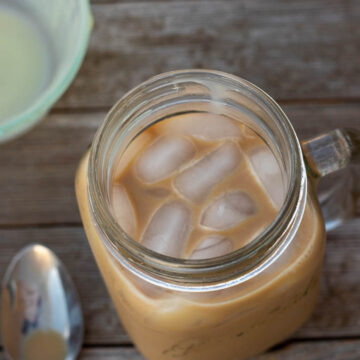 Iced Coffee Recipe
A DIY iced coffee for everyone! With two easy ingredients, you do not have to cold brew coffee or even allow coffee to cool down. It is a quick and easy iced coffee recipe you will love. Feel free to multiply the recipe as needed!
Ingredients
2

teaspoons

instant coffee

2

tablespoons

sweetened condensed milk

6

oz

water

Ice for serving
Instructions
In a glass combine coffee and about 1 tablespoon of water. Stir well until coffee granules completely dissolve.

Add sweetened condensed milk and mix to combine. Add water, ice and enjoy!
Notes
Feel free to customize this recipe as you like. I love the creaminess of sweetened condensed milk but instead of the condensed milk, you could add milk, heavy cream or half and half. Then add a sweetener you like sugar or non-caloric sweeteners.
Nutrition
Calories:
135
kcal
|
Carbohydrates:
23
g
|
Protein:
3
g
|
Fat:
3
g
|
Saturated Fat:
2
g
|
Polyunsaturated Fat:
0.1
g
|
Monounsaturated Fat:
1
g
|
Cholesterol:
14
mg
|
Sodium:
60
mg
|
Potassium:
219
mg
|
Sugar:
22
g
|
Vitamin A:
107
IU
|
Vitamin C:
1
mg
|
Calcium:
122
mg
|
Iron:
0.2
mg