10 AFRICAN CHICKEN RECIPES THAT ARE SO SCRUMPTIOUS!
Published Jun 14, 2017
Updated Sep 26, 2018
Welcome to chicken galore, my friends! Hands up if you often wonder what to do with all the chicken in your life. I am here to help. Here are 10 African chicken recipes that will literally change your life for good! They are ridiculously easy to make and all recipes are detailing explained so you can make delicious happen right where you are!
Now let me say here that some of the pictures in this post do not reflect my present photography skills. They are pictures from when my photography was "anyhow". Now that I have improved, I felt somehow putting the old pictures in this post. But you know, I can't allow the quest for perfect pictures prevent a good thing.
And the good here is that this post is loaded with chicken recipes to make meal planning easier for you. So let's go there!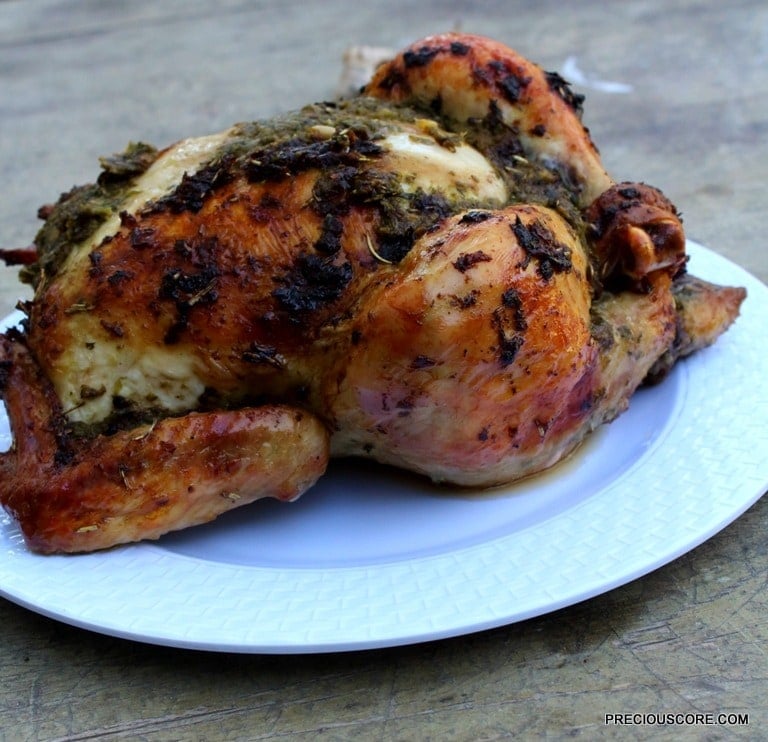 Sometimes you just want to cook up the chicken whole. This perfect roast chicken is what you need. The marinade is to die for! Get the recipe here.
2. Chicken and Plantains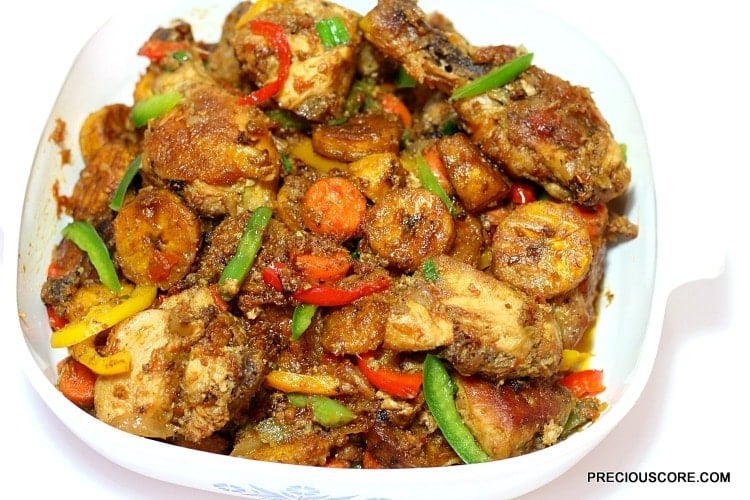 Known in French as "Poulet DG", this chicken and plantain dish appeals to every single taste bud I have introduced it to. The combo of chicken and plantains marinated in tasty tomato sauce is epic! Get the recipe here.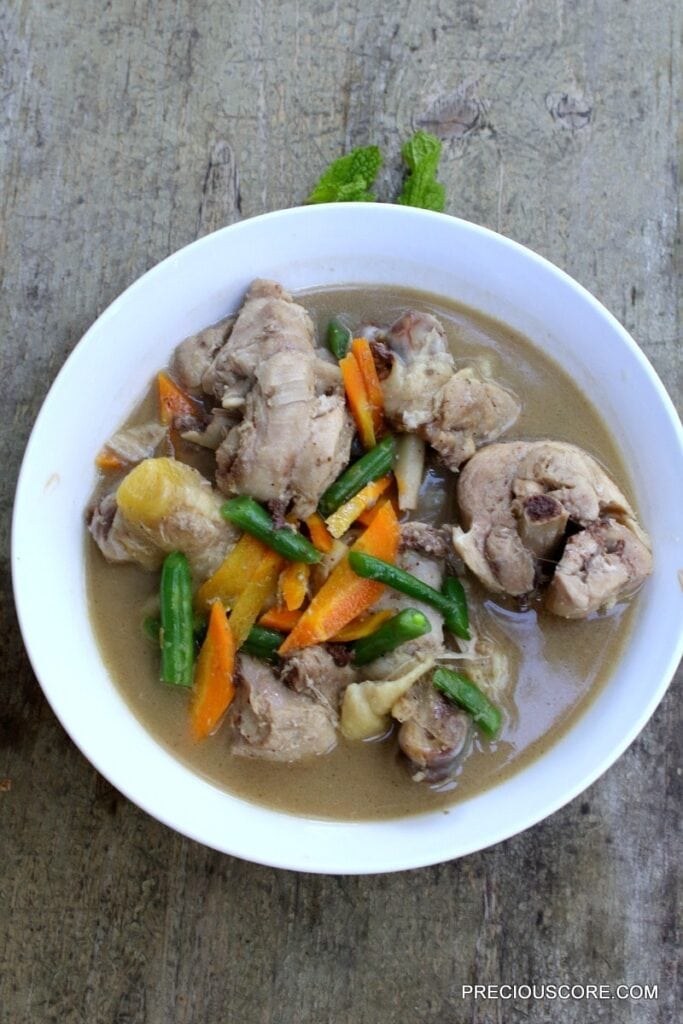 Pepper soup is a common meal in countries like Ghana, Nigeria, Sierra Leone and Cameroon. It is hot, spicy, light and so good! This version made with chicken is so full of flavour and easy to make. You basically just dump all the ingredients into the pot and let them cook together. Get the recipe here.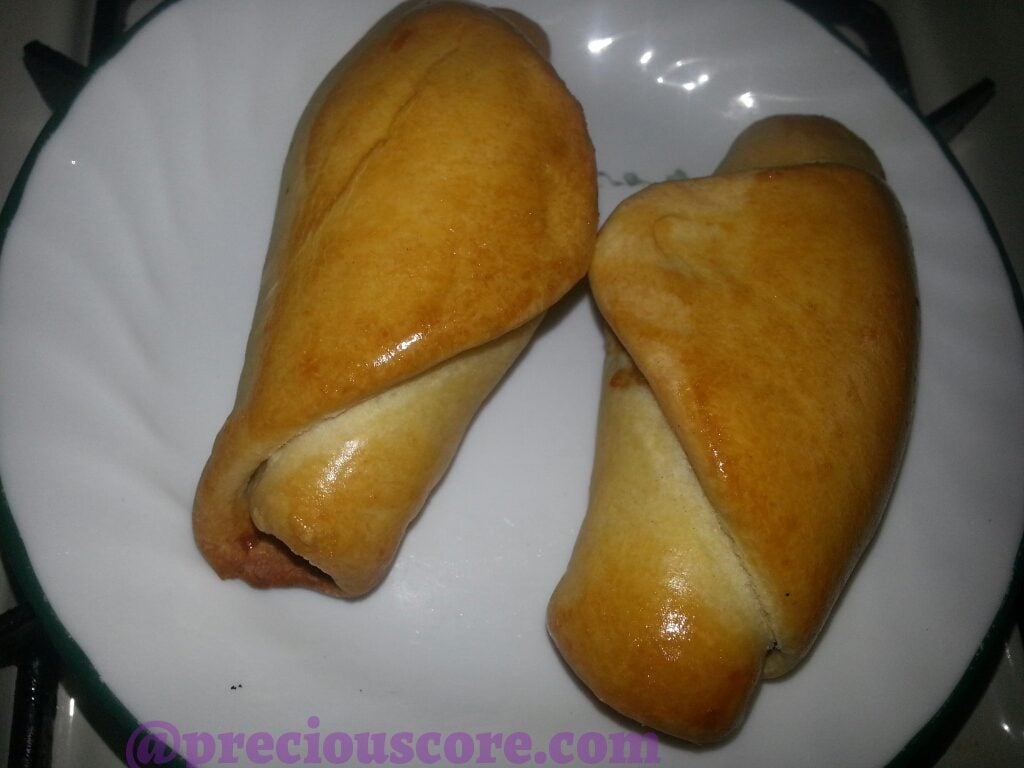 Let's talk about chicken pastry! These chicken rolls which are entirely my creation are to die for. They are made with minced chicken, rolled in pastry dough and baked. Check out the recipe here.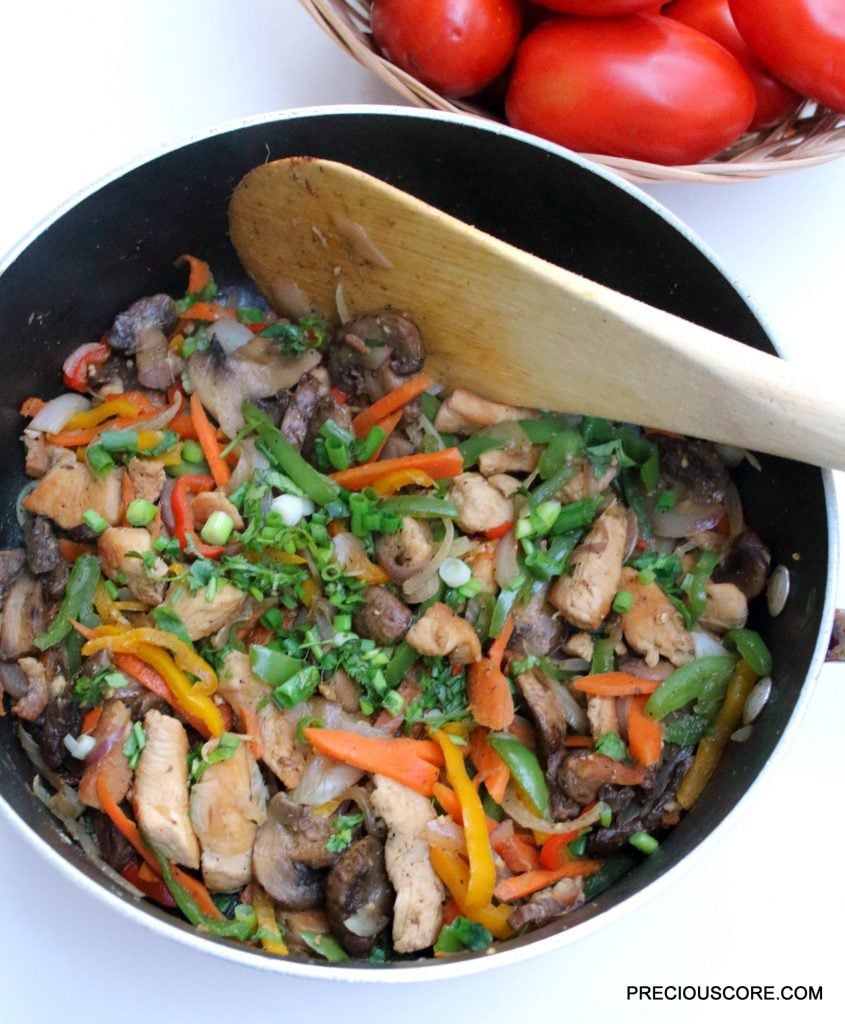 This stir-fry made with chicken and mushroom is the perfect combination of healthy and delicious. Excellent on boiled brown rice! Get the recipe here.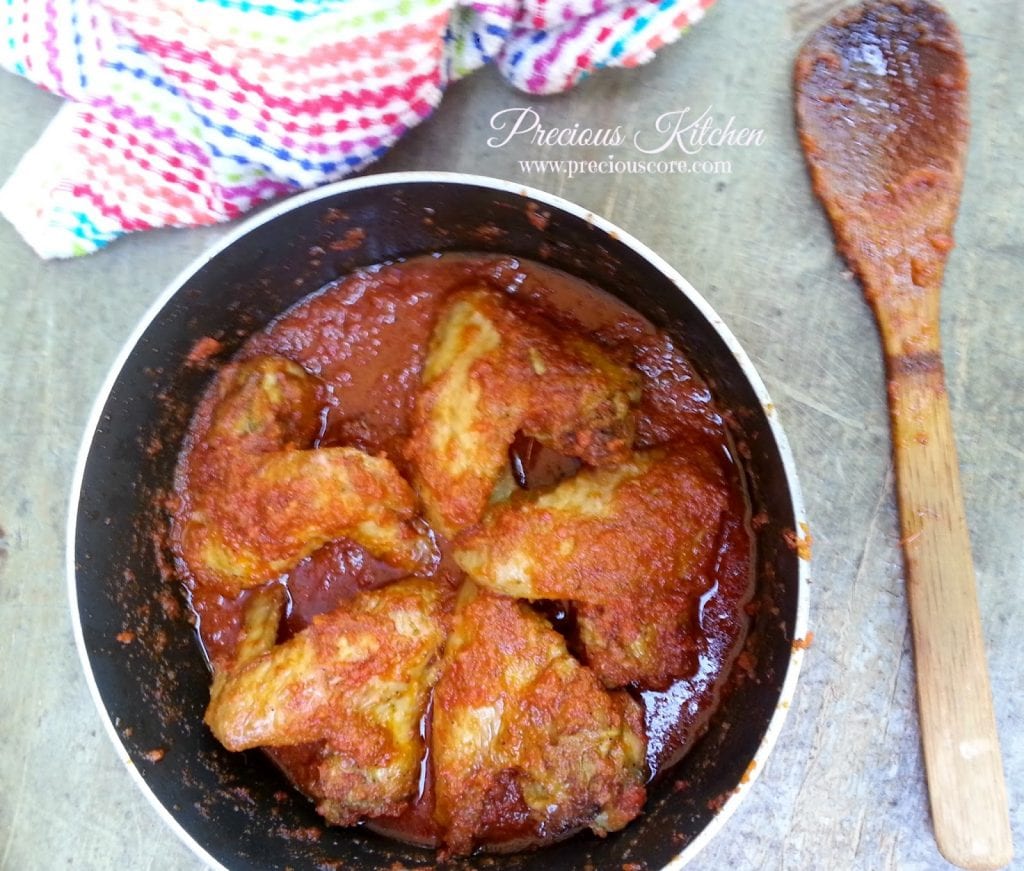 This easy chicken stew comes together in no time! All you need is some chicken, tomatoes and a few other ingredients then you will have the perfect companion to your boiled rice or your preferred starchy side. Get the recipe here.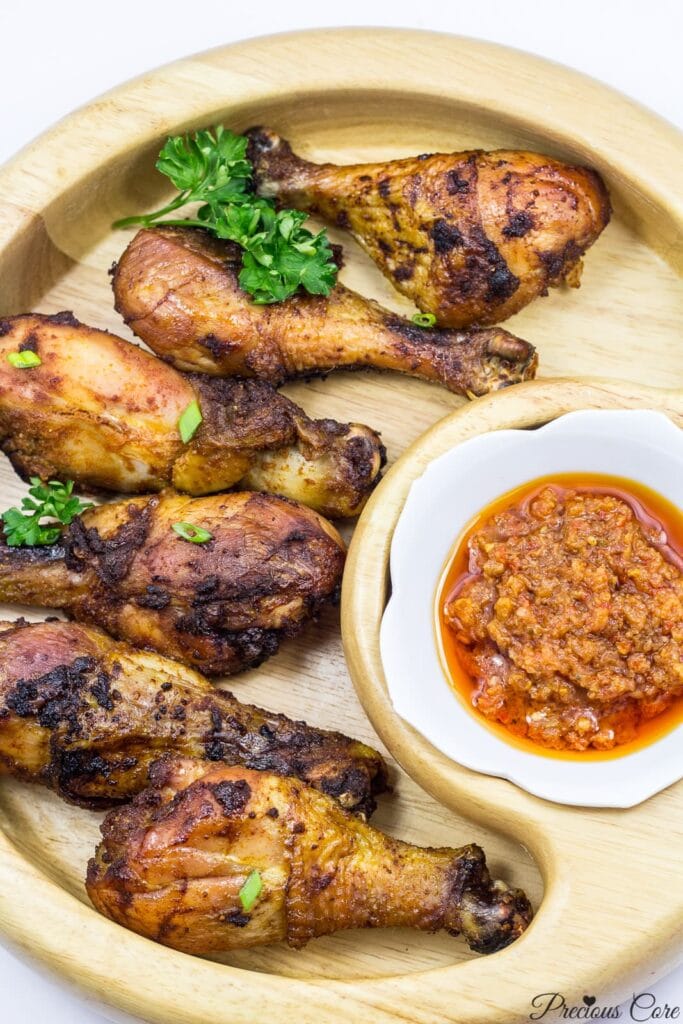 Listen to me, friends. This grilled chicken is ridiculously easy to make. Ridiculously easy! And so scrumptious! Recipe here.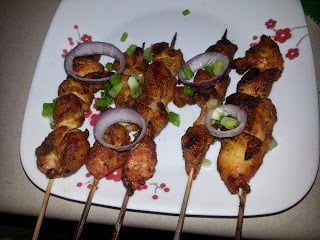 This skewered grilled chicken is so enjoyable. I love it for those days when I want to put my legs up, watch TV and tell myself that I am enjoying life. Get the recipe here.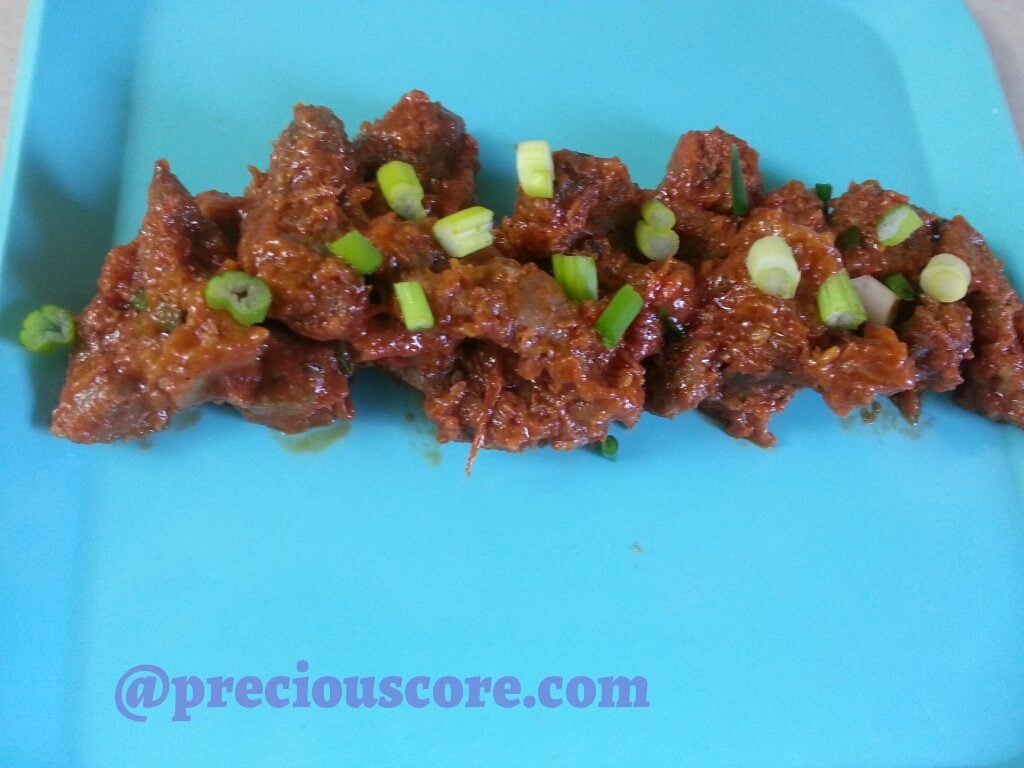 I love chicken gizzards! When I stew them like this with tomatoes and pepper, they are to die for. Get the recipe here.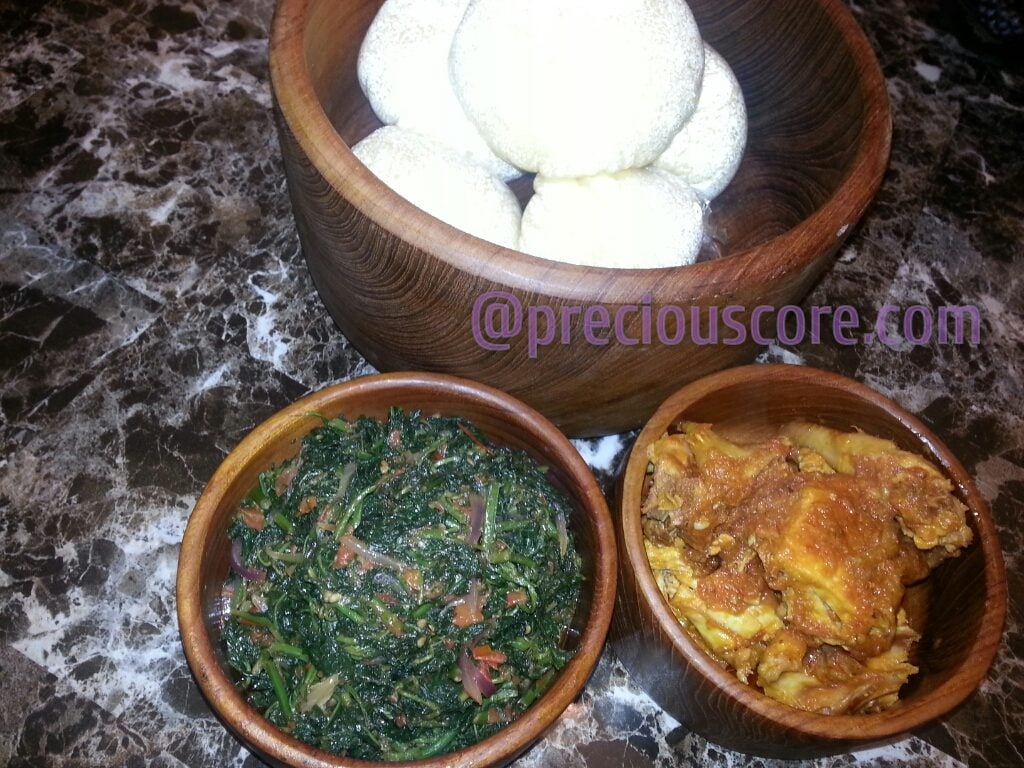 This is not your average barbecue chicken. The chicken here is roasted then cooked together with ethnic flavours. So finger licking good, especially when paired with fufu and njama njama (stir-fry vegetable). Get the recipe here.

I hope these recipes bring joy to your family table as they have done to mine! If you make any of them, share a photo on my Facebook page or share on Instagram and tag me: @preciouscore.