10 RECIPES FOR WEIGHT LOSS
Published Jan 27, 2019
Updated Feb 05, 2019
If keeping fit is one of your resolutions this year, I am here to help with these awesome recipes for weight loss.
I have discovered that weight loss is highly dependent on what you eat. I took this experiment a while back and ate totally clean for a week. That meant no white stuff (white rice, white flour, etc), no sugar, very little oil and lots of vegetables and fruits in my diet. The results were impressive. About 5 pounds gone in a week!
I still love carbs though (who can resist freshly homemade cinnamon rolls like the one I had yesterday?!) But every now and then I really need my digestive system to breathe. So if you are looking for recipes to help you eat clean and lose some weight, here 10 recipes to help you crush your goals. They range from dinner ideas to tasty drinks to salads. So let's take a look at the recipes for weight loss:
1. Chicken and Mushroom Stir-fry
I love stir-fry! That's because it allows me the liberty to use any leftover veggies at home. And you can incorporate lots of vegetables into your stir-fry. Serve this delicious chicken and mushroom stir-fry over brown rice. Get the recipe here.
2. Shrimp and Vegetables Stir-fry
I told you I love stir-fry! And this combo of shrimp and vegetables is simply to die for. Get the recipe here.
If you are a lover of meat, skip the red meat for a leaner meat. That means goat meat. It is so low in fat that it has been termed the leaned meat. When made into a delicious soup, it is totally to die. So tasty, comforting and perfect for cold days! Click here for the recipe.
4. Ogbono Soup
This West African delight has as star ingredient Ogbono seeds, a variety of mango seeds with insane weight loss properties. Enjoy with a low carb fufu like oat fufu. Click here for the recipe.
This one is for all the ice cream lovers! Skip your regular ice cream and try this totally healthy mango-coconut sorbet instead. And you can make this in your kitchen – no ice cream maker needed. Click here for the recipe.
If you are a hot chocolate lover like me, skip the regular waist-line-fattening hot chocolate for this healthy coconut hot chocolate made with coconut milk. It tastes so decadent yet it is totally clean! Get the recipe here.
I've been drinking lemon grass tea since I was a child. I loved it before for it's amazing flavor. Now I love it even more for it's amazing nutritional benefits. And I always drink it without any sweetener because the taste on it's own is just so good! You can get lemon grass from health food stores or Asian stores. I often buy a great quantity from the farmer's market in the summer then I freeze to drink all year long. Learn how to make lemon grass tea here.
8. Ginger Drink
How I love this ginger drink, which my mom always made for us when we were young. It is gingery but not overpowering. Ginger has lots of health benefits, one of which is its ability to lower cholesterol levels. Get the ginger drink recipe here.
Now, let's talk about breakfast! If you love your pancakes for breakfast, you might want to consider this healthy eggless version. And you won't even miss the egg! Get the recipe here.
Hands down one of my favorite salads with a simple clean dressing. The creaminess of the avocado just ticks all the right spots. Get the recipe here.
Bonus recipe: To crown it all, this fruit salad right here is bae. If you are craving something sweet, make this. If you are craving something healthy, make this. Get the recipe, here.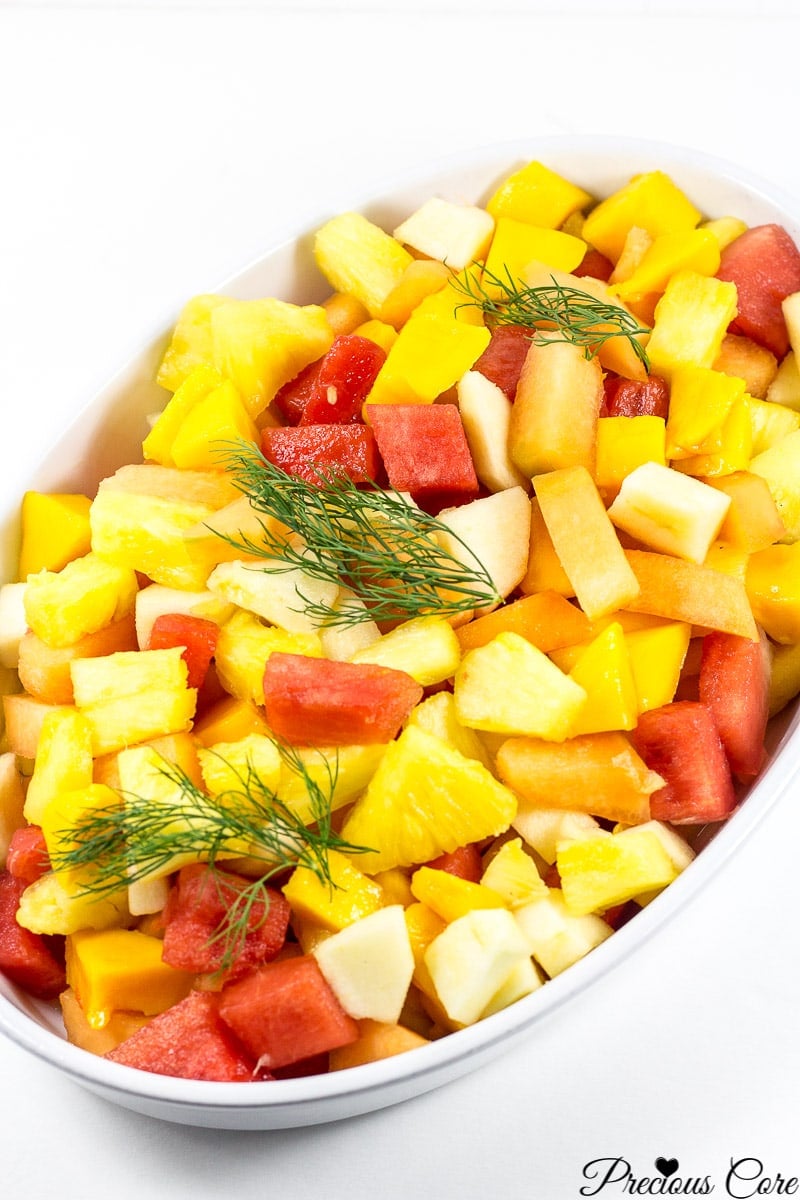 Also, if you will like more tips on how to get in shape, stay fit and eat right, this post by my friend, Nora is so helpful. (Thanks Nora!) She has an amazing weight loss success story so check out her tips here.
Hope these recipes get you pumped up to crush your weight loss goals. Do you have any favorite weight loss recipes or tips? Please share below.
Pin this post on Pinterest: