Looking for African dinner recipes to try? From soups to stews and one-pot meals, here are 20 insanely good African dinner recipes to make at home.
Here you'll find recipes from West Africa, Central Africa, East Africa, South Africa, and North Africa.
Have a taste of the African Continent by cooking your way through these dinner recipes.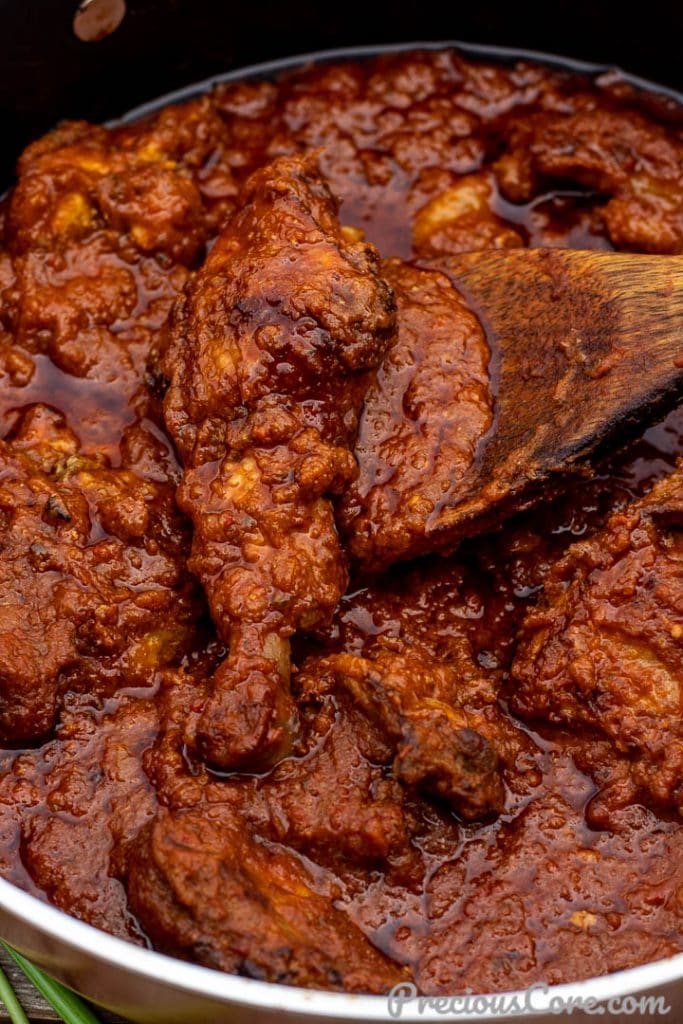 African Dinner Recipes For Everyone
No matter your taste or dietary preferences, you can find something you love in African cuisine. The African continent is made up of 54 countries and each country is blessed with a wide array of dishes.
There is something for everyone from vegetarian options, vegan recipes, to seafood recipes and meaty recipes.
Some of these African Dinner recipes are meals I grew up eating in my country of origin, Cameroon in Central Africa. Others are from all the other beautiful parts of the African continent.
You are guaranteed to find something you love with this assortment of African dishes.
Also making these is a great way to celebrate the different cultures of Africa!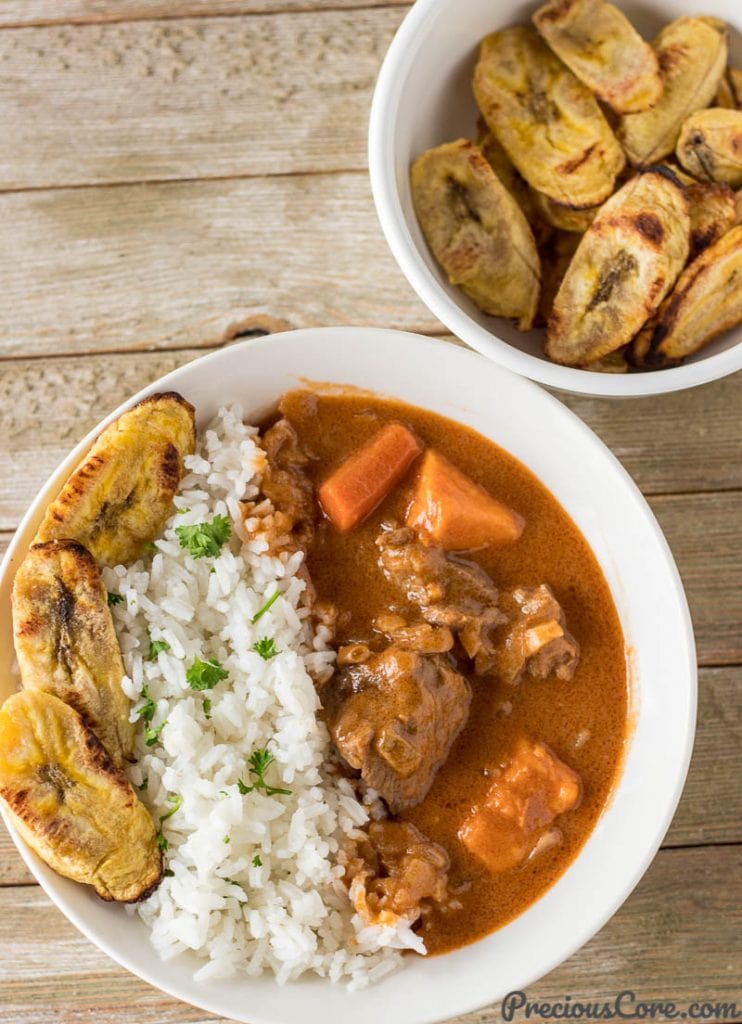 West African Peanut Stew also known as Mafe or Maafe is a creamy nutty stew that is tasty on its own and perfect with rice. It is a good first recipe to make when seeking to try out African dinner recipes.
You will love this recipe because it only takes about 30 minutes to make and it can be made with pantry staples you probably already have on hand.
The star ingredient here is natural peanut butter and it is accentuated with vegetables (a good way to clean up the fridge!) and beef or chicken.
For a vegan West African Peanut Stew, swap the beef or chicken for mushrooms. Still very good!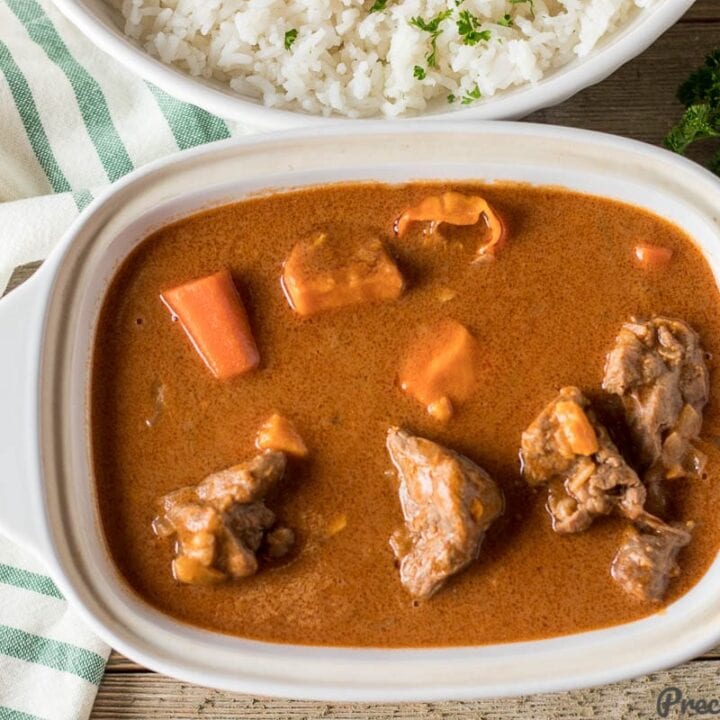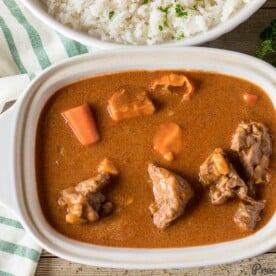 African Peanut Stew – Mafe
Luscious glistening African Peanut Stew! Travel to West Africa by making this hearty stew. It will give new meaning to your boiled rice. It will make you cry happy tears. It is one recipe you will want to make over and over again. Enjoy!
View Recipe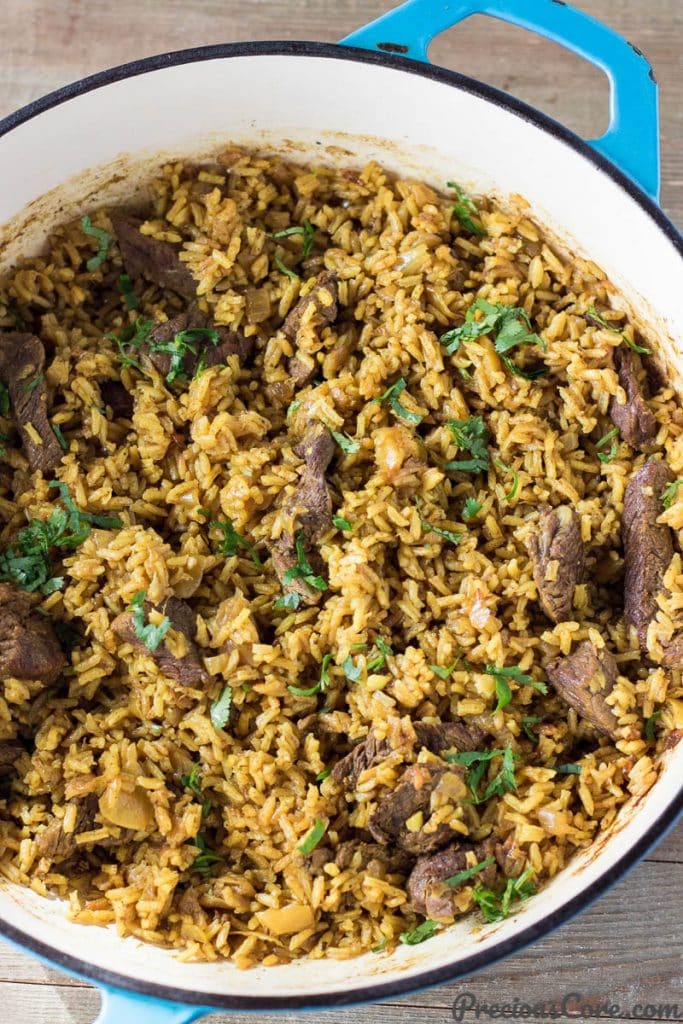 Pilau is an extremely fragrant East African party rice. This rice is gracefully present at East African parties.
Serve Pilau with some Kachumbari, an easy Kenyan tomato, and, onion salad for the full East African Experience.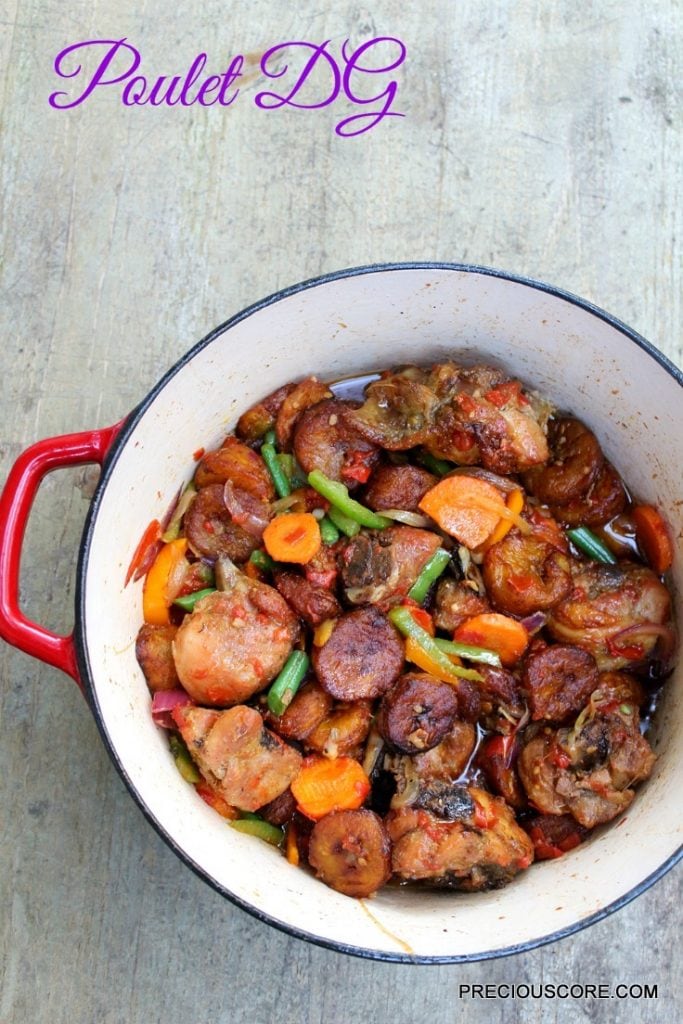 The meaning Poulet DG, a French phrase is Chicken CEO in English. It is the king of chicken and plantain dishes.
The chicken is combined with sweet fried plantains and vibrant vegetables to create a meal that is fit for kings and queens.
I highly recommend you try this Central African dinner recipe.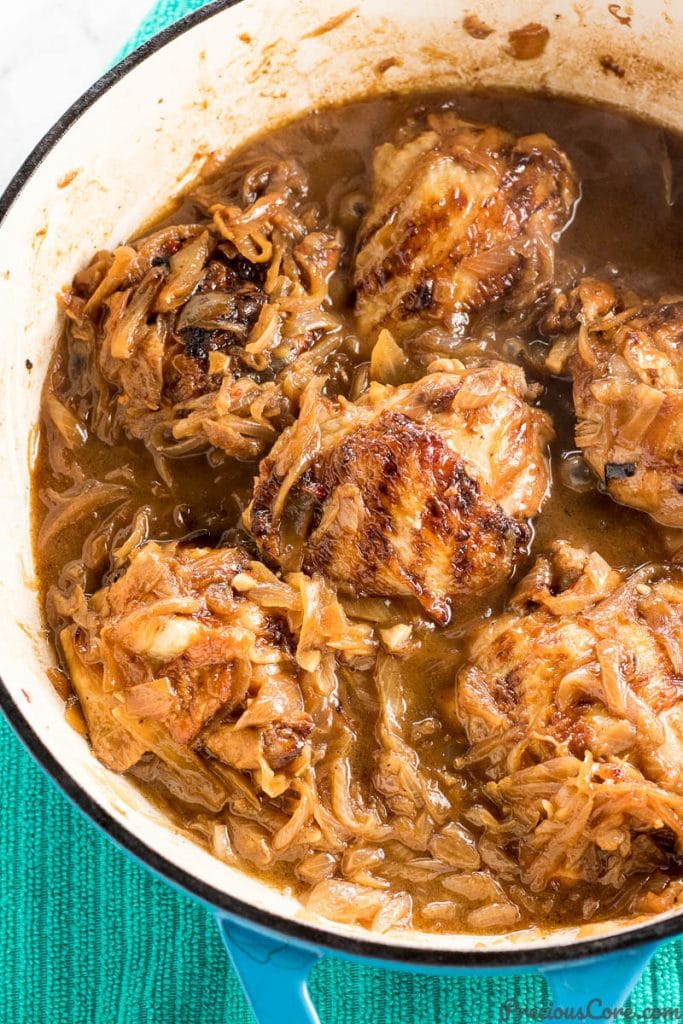 Chicken Yassa transforms chicken thighs into a lovely chicken and onion dish.
This Poulet (Chicken) Yassa is a Senegalese dish that pairs so well with rice.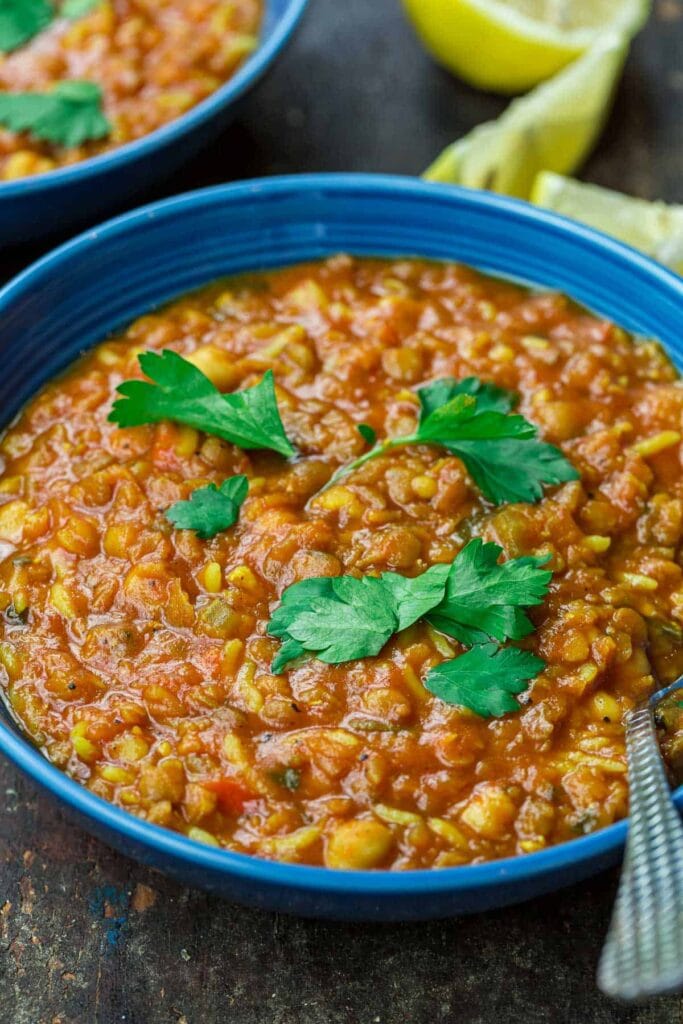 Harira is a hearty Moroccan lentil and chickpea Soup. It is also vegetarian and gluten-free!
So good with warm bread!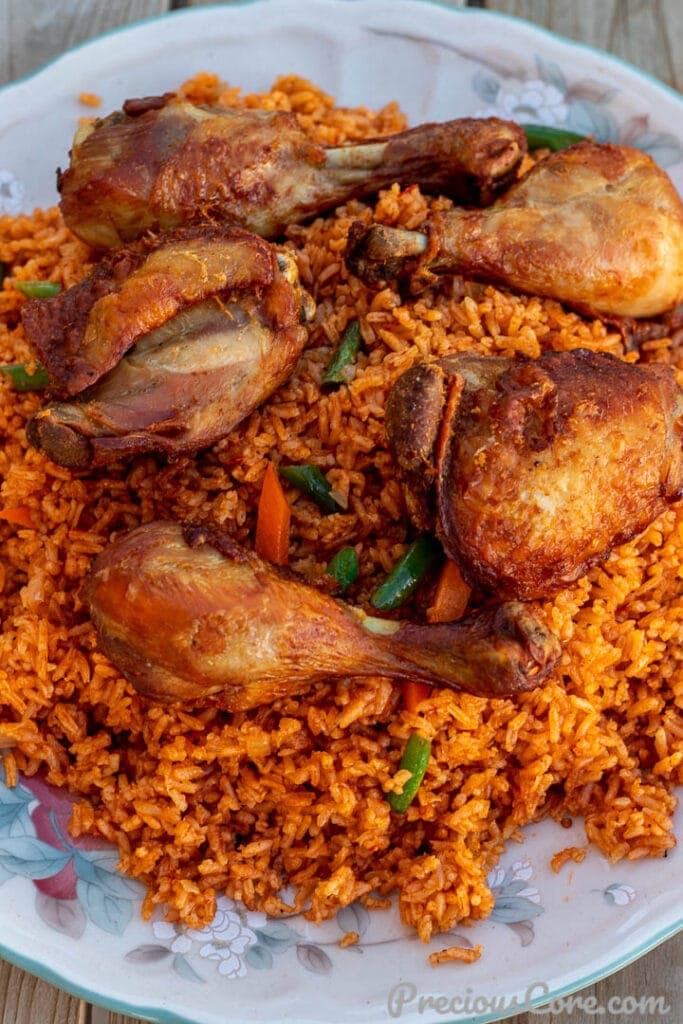 Jollof rice is the quintessential West African dinner recipe with different countries having varying versions.
One common thing about Jollof rice is that it is often rice cooked in tomato sauce. It can be made with beef, chicken, goat meat, shrimp, or even vegan.
This version with chicken is one of my children's favorite meals. Who can resist a good chicken and rice recipe?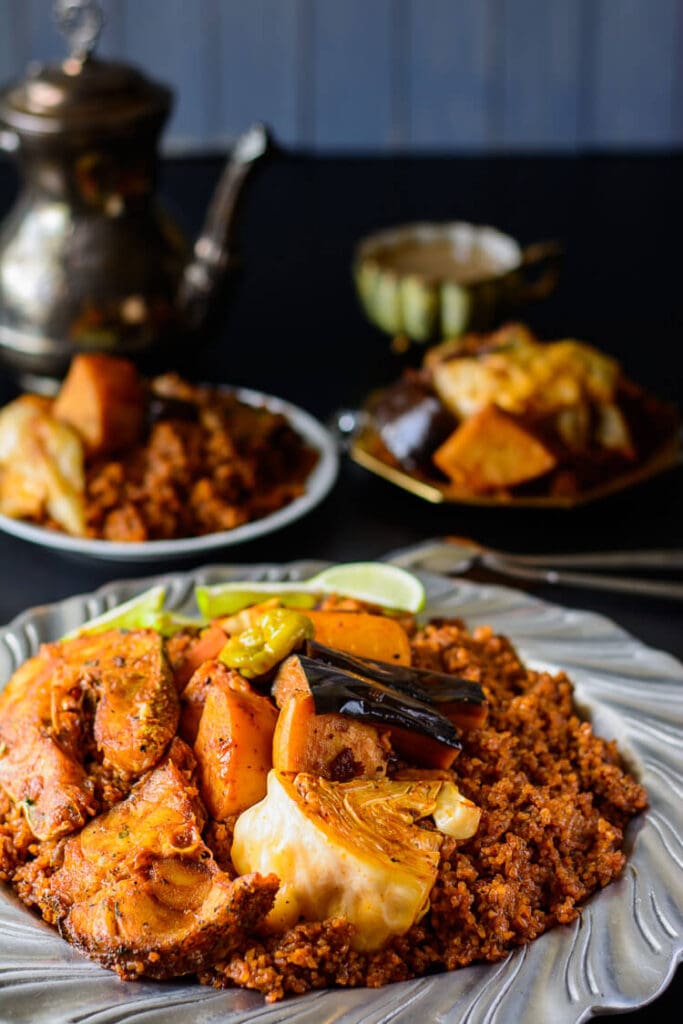 Thieboudienne, also known as tief of ceebu jen is a Senegalese traditional dish that contains fish, rice, tomato sauce and veggies cooked in one pot.
It is the perfect dish for pescatarians or seafood lovers.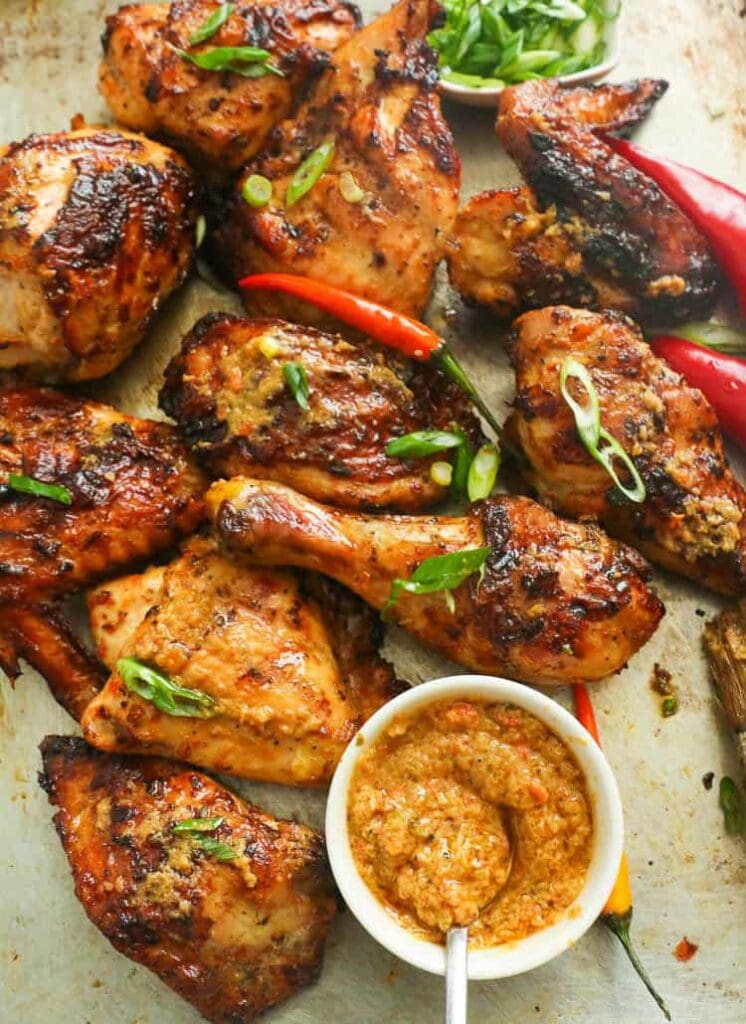 Peri Peri Chicken or Piri Piri Chicken is a spicy insanely good chicken dish that is common in the Southern African countries of Mozambique and Angola.
The chicken is marinated in a fiery Peri Peri Sauce and then grilled to perfection!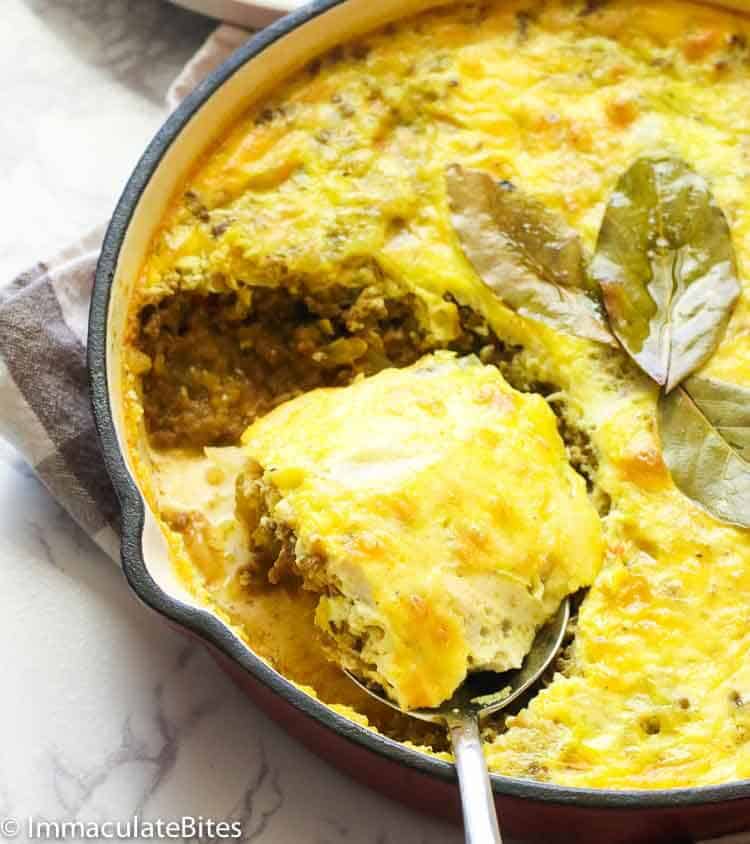 Bobotie, pronounced ba-boor-tea is a South African dinner recipe made up of curried meat topped with a creamy golden milk and egg mixture.
So hearty, so satisfying and highly addicting!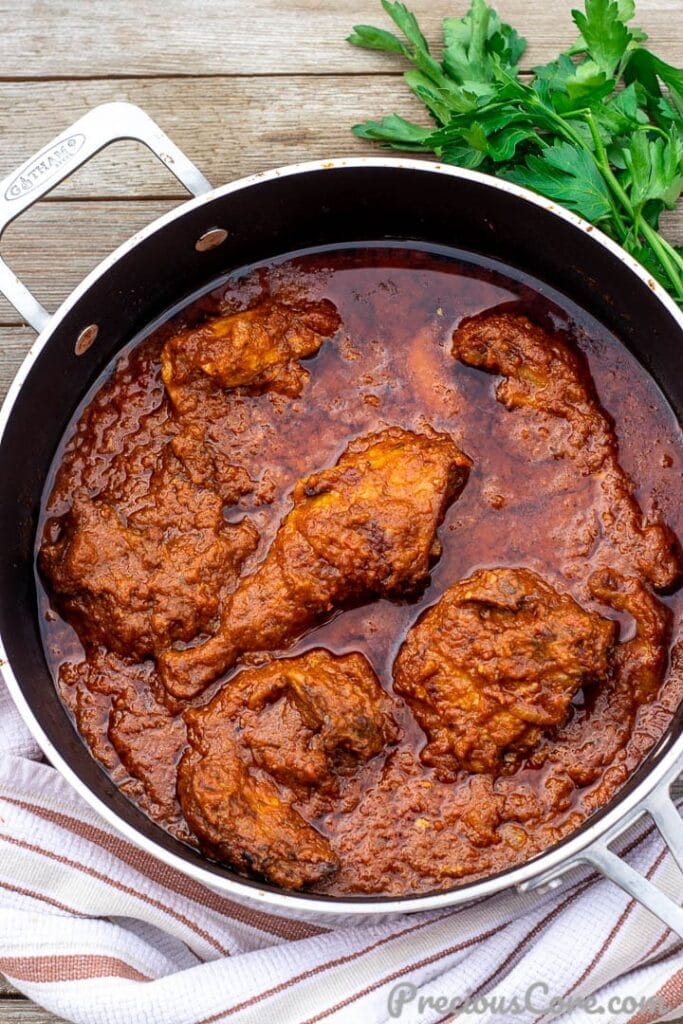 Tomato-based stews are common in West African countries and they can be made with chicken, beef or fish.
This chicken tomato stew is so hearty and a Christmas-time favorite.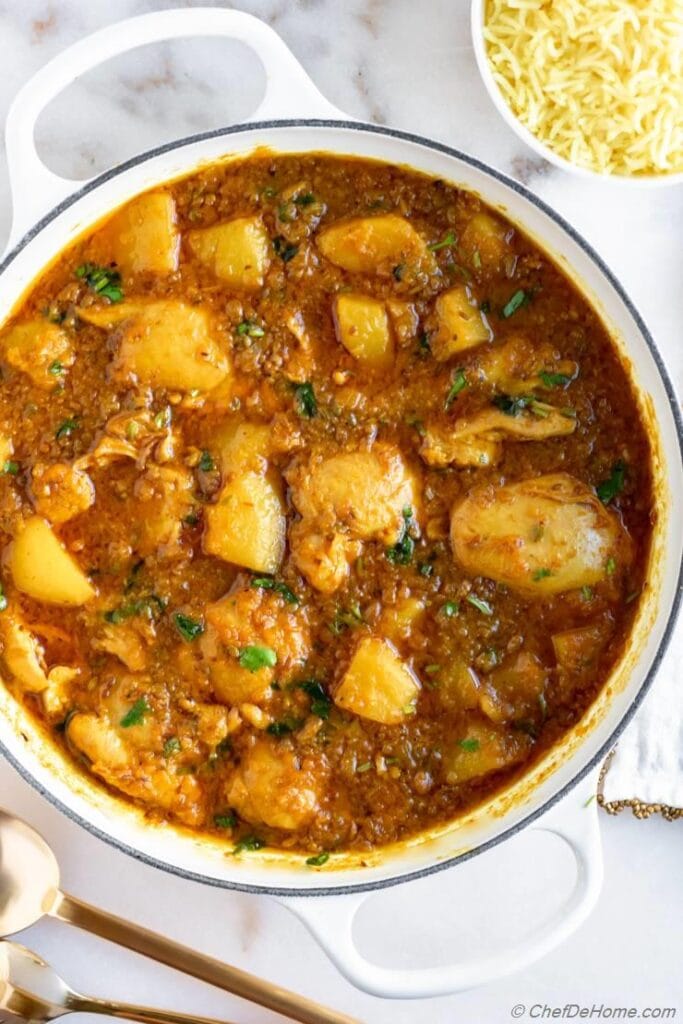 Cape Malay Curry is one of the many lovely curry dishes of South Africa.
This dish contains sweet and savory flavors and can be served over rice, noodles or mashed potatoes.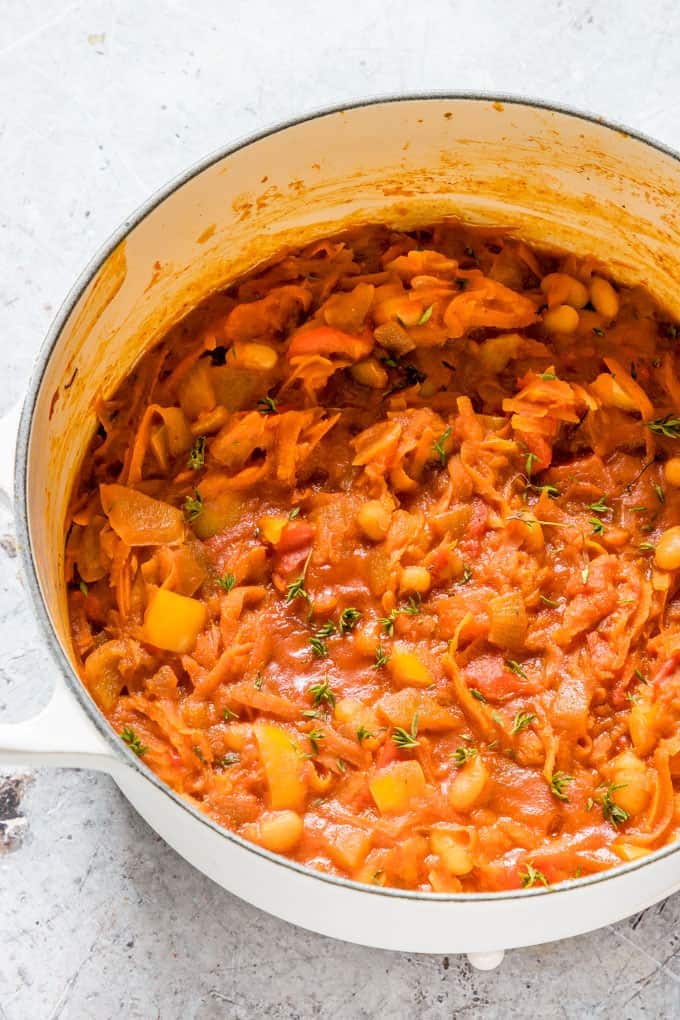 This South African relish is a delicious way to fill up on vegetables!
Chakalaka is a mush have during South African barbeques and it can be served with so many sides!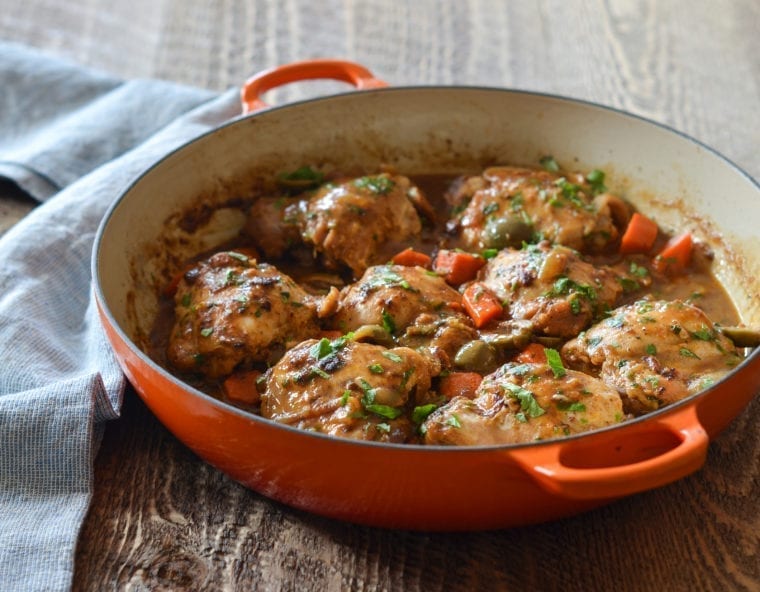 Moroccan Chicken Tagine is a chicken stew made with preserved lemon, olives and spices.
You can serve Chicken Tagine on a bed of couscous or rice.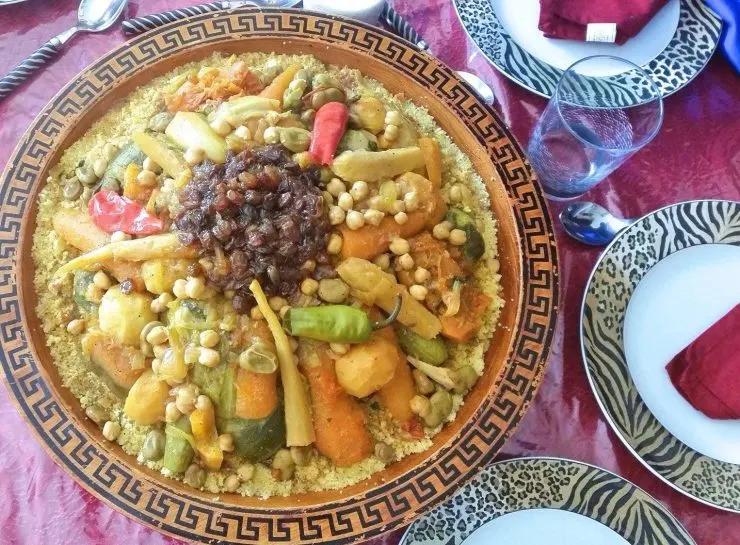 Couscous is a grain that is commonly eaten in North Africa. It pairs so well with vegetables and protein.
This Moroccan Couscous with 7 Vegetables is a much-loved comfort food.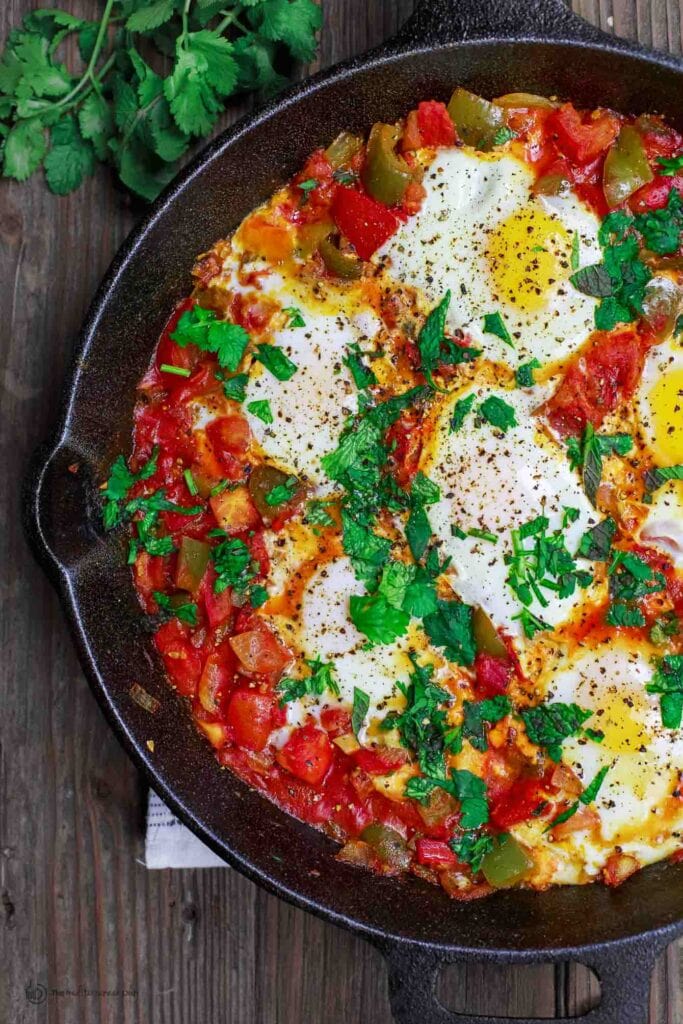 Shakshuka is a North African and Middle Eastern dish consisting of eggs that are poached in a tomato-based sauce.
Get some crusty bread and dig in!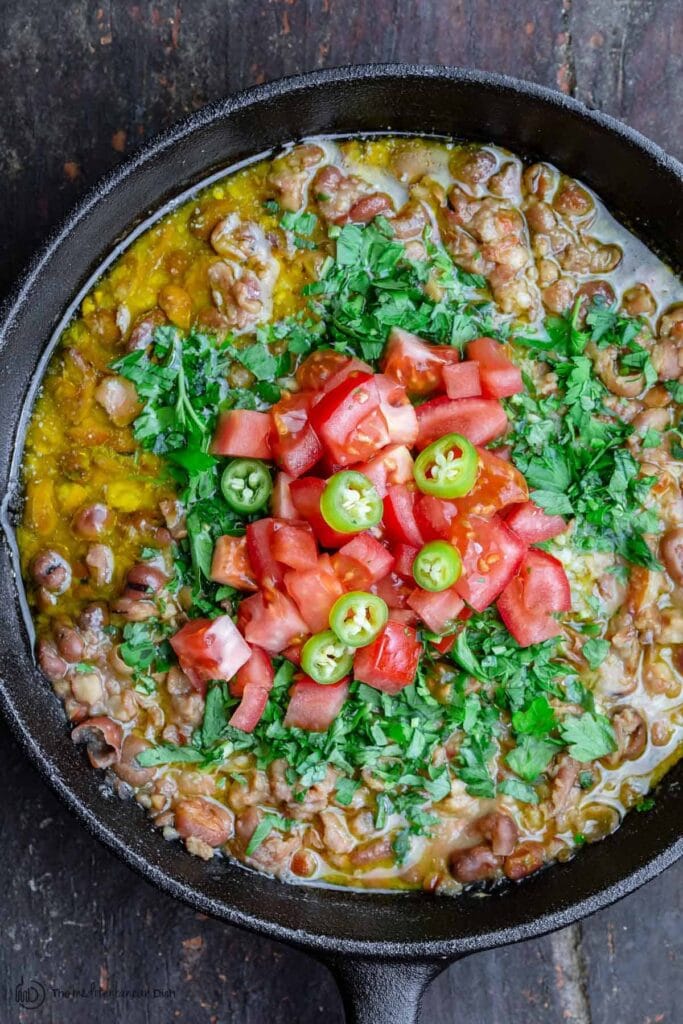 Ful Medames or Foul Mudammas is an Egyptian Stew made with fava beans, olive oil, garlic, cumin and fresh herbs.
Grab some warm pita bread and dig in!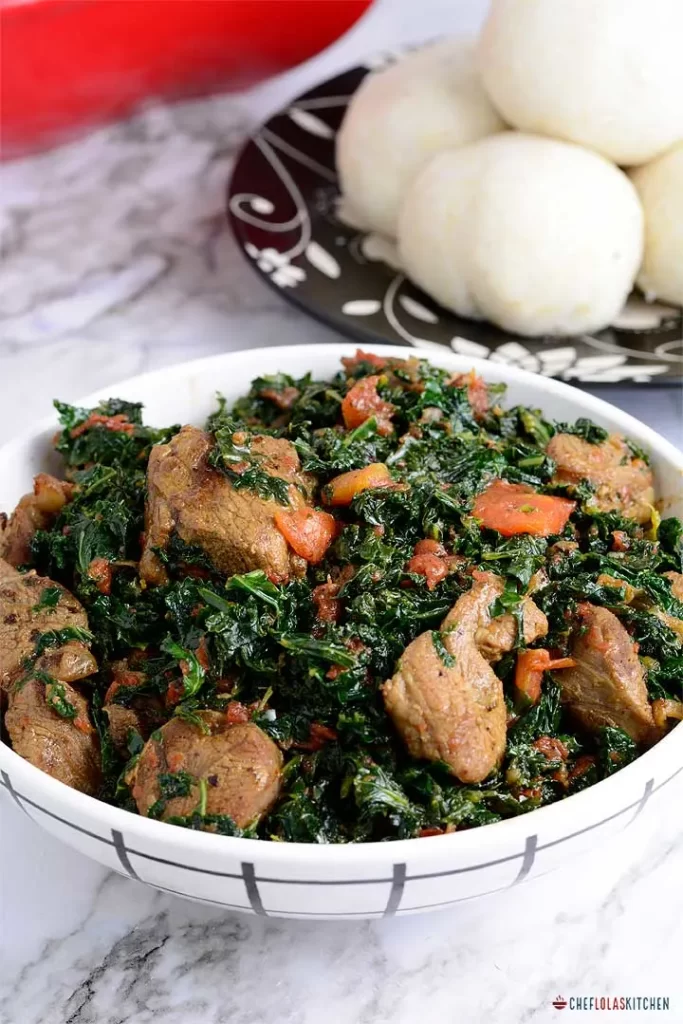 Sukuma Wiki is an East African dish made up of braised collard greens. It can be made highly spiced with protein or it can be made very basic with just a few ingredients.
Traditionally, it is served with ugali, a stiff type of maize flour porridge.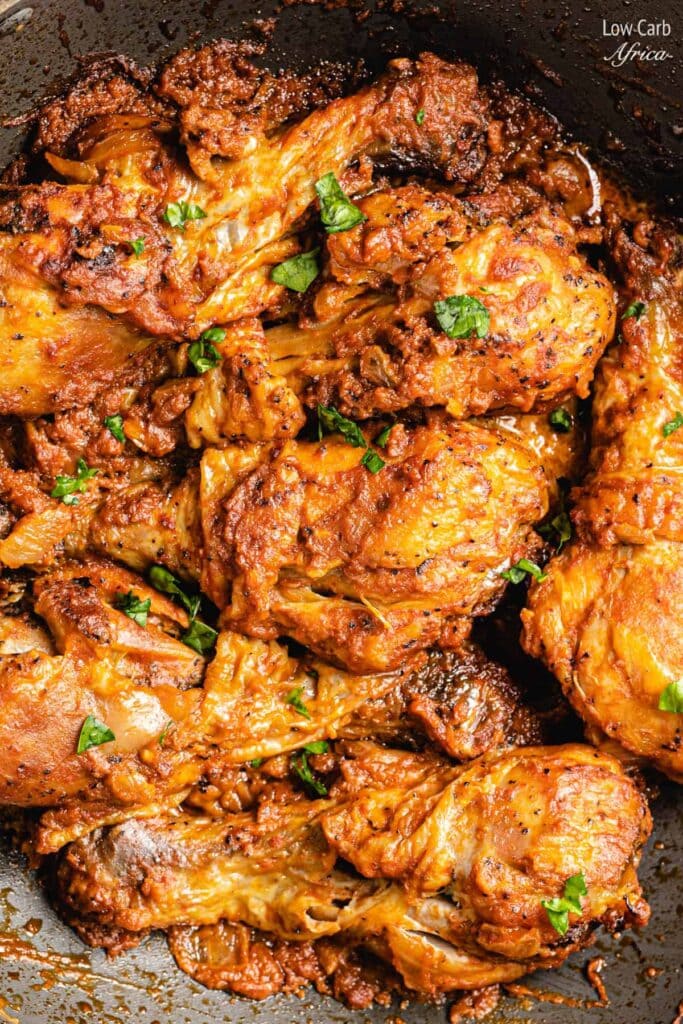 Congolese Moambe Chicken also called Poulet Moambe is said to be the national dish of The Congos in Central Africa.
Similar versions of this dish are prepared in Gabon (poulet nyembwe) and Angola (moamba de galinha).
It is chicken cooked with peanut butter and spices. Serve over rice or any starchy or low carb side you like.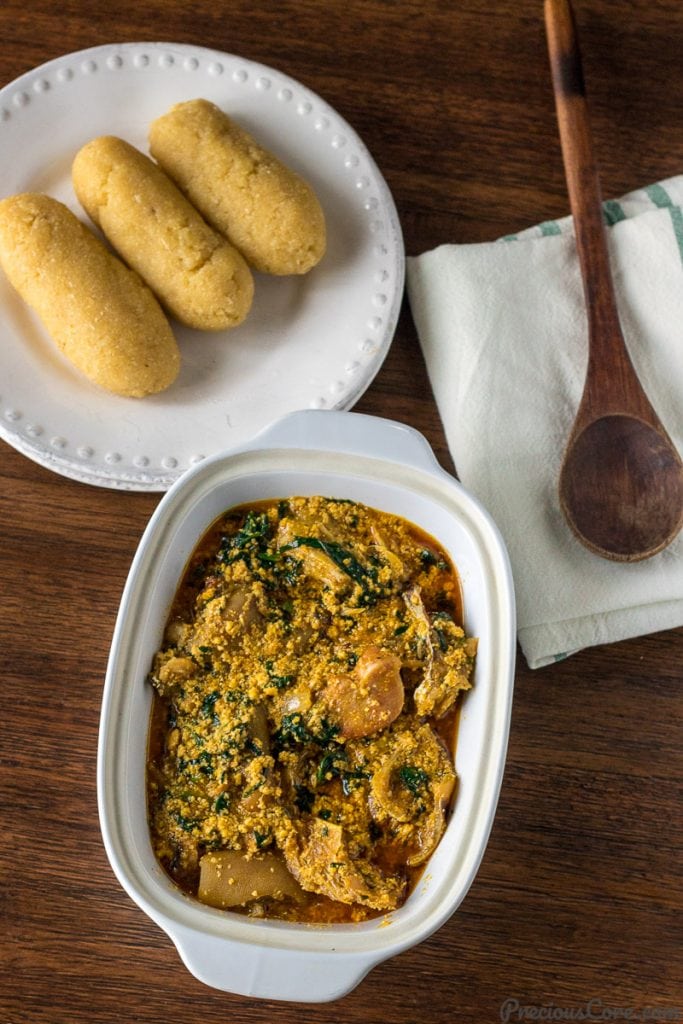 The main ingredient in Nigerian Egusi Soup is egusi (white pumpkin seeds). This soup is nutty, spicy and filled with exotic flavors and umami.
I learned how to make egusi soup years ago when I lived in Nigeria. Since then it has been a staple in my home.
Enjoy Egusi Soup with fufu or garri for an exciting West African food experience.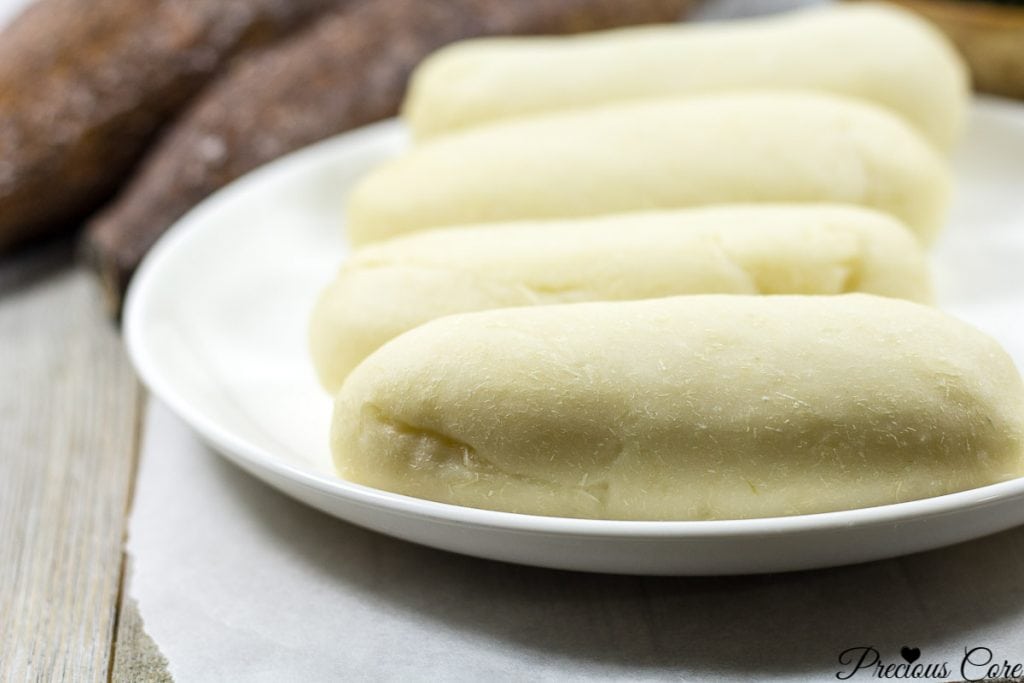 Fufu is a staple in West and Central African countries. It is a starchy side dish with mostly a dough-like consistency and it is served with a variety of soups and stews.
Different kinds of fufu include pounded yam, cassava fufu, plantain and cassava fufu, and, corn fufu.
Some soups that go well with fufu are okra soup and egusi soup.
Hope you enjoy these African recipes. Also, check out these Top Ten Recipes of 2022.